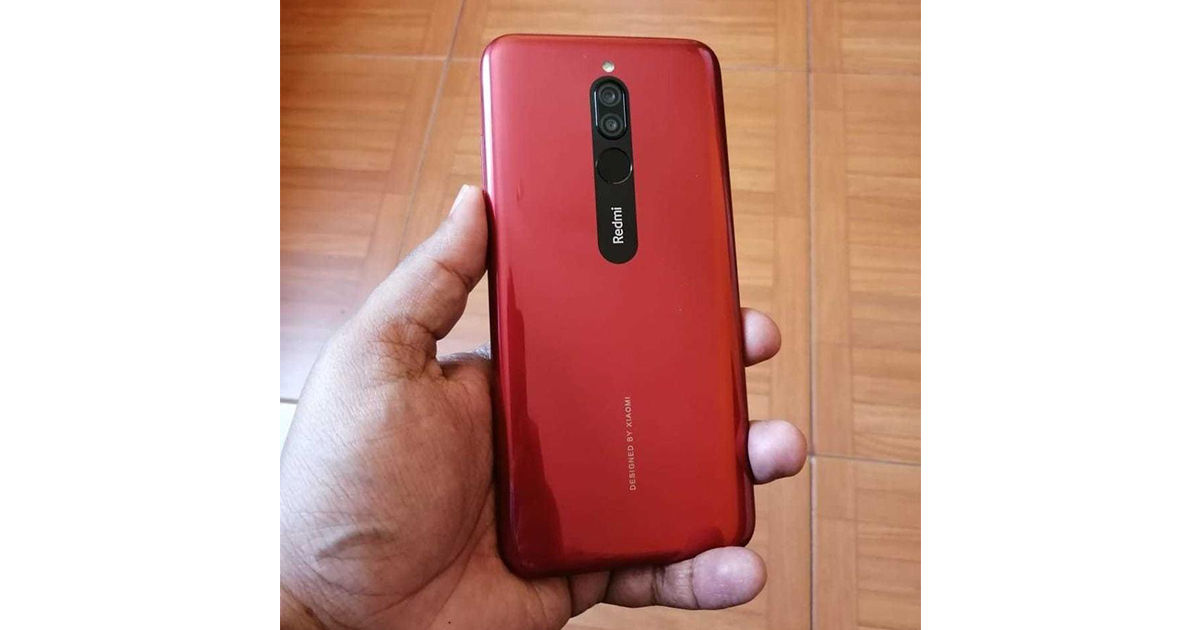 Zyad Atef, who usually leaks information of unannounced smartphones, has posted images of a smartphone on Slashleaks claiming that it is the upcoming Xiaomi Redmi 8A. The images posted by Atef shows the Redmi 8A from the front, as well as, rear. Moreover, Atef has posted an image of Redmi 8A's 'About Device' menu, which reveals a few specifications of the device. Let us check it out.
Redmi 8A Leaked Images
Xiaomi Redmi 8A leaked images
The first image reveals the Redmi 8A's front facia, and as you can see, the device has a notch at the top portion of the display – a first in its line-up.
The second image shows the rear design of the Redmi 8A. And the first thing you'll notice is that the device has a dual-camera setup. If this turns out to be true, the Redmi 8A will be the first smartphone in its line up to offer a dual-camera setup. The Redmi 8A also seems to offer a fingerprint scanner, which the Redmi 7A lacked; this will be a huge bonus for people. You'll also notice that the back panel has a glossy finish over it, and there is a unique design around the camera module. Both of which will give the device a look above its class.
The third image reveals that the Redmi 8A will feature USB Type-C port. And I am extremely happy about it. You will finally be able to buy an entry-level smartphone with a USB Type-C port. This image also shows that there will be a bottom-firing speaker, which is nothing new.
The fourth image shows the 'About Device' menu of the smartphone, which reveals that the Redmi 8A will have Qualcomm Snapdragon 439 SoC, 4GB of RAM, 64GB of storage, and Android 9 Pie OS with MIUI 9 customization.
And the final image reveals that the Redmi 8A will have a 5000mAh battery. I am quite surprised to see this. Usually, entry-level smartphones don't offer a battery capacity above 4000mAh. In my opinion, the large battery capacity will be the major selling point for the smartphone.
Redmi 8A Rumoured Specifications
Currently, there is no solid information regarding the display size and camera resolution. However, the rumor is that the device will feature a 6.2-inch display with HD+ resolution, and a 12MP + 5MP dual-camera at the rear and a 13MP camera at the front.
If these leaked images and rumors are to be believed, the Redmi 8A will be a solid offering from Xiaomi. And if the brand launches the Redmi 8A at the same price as its predecessor, then it could be a segment leader without any doubt. Currently, there is information regarding the Redmi 8A's launch date or availability, but I am sure we will know more about the device in the coming days.