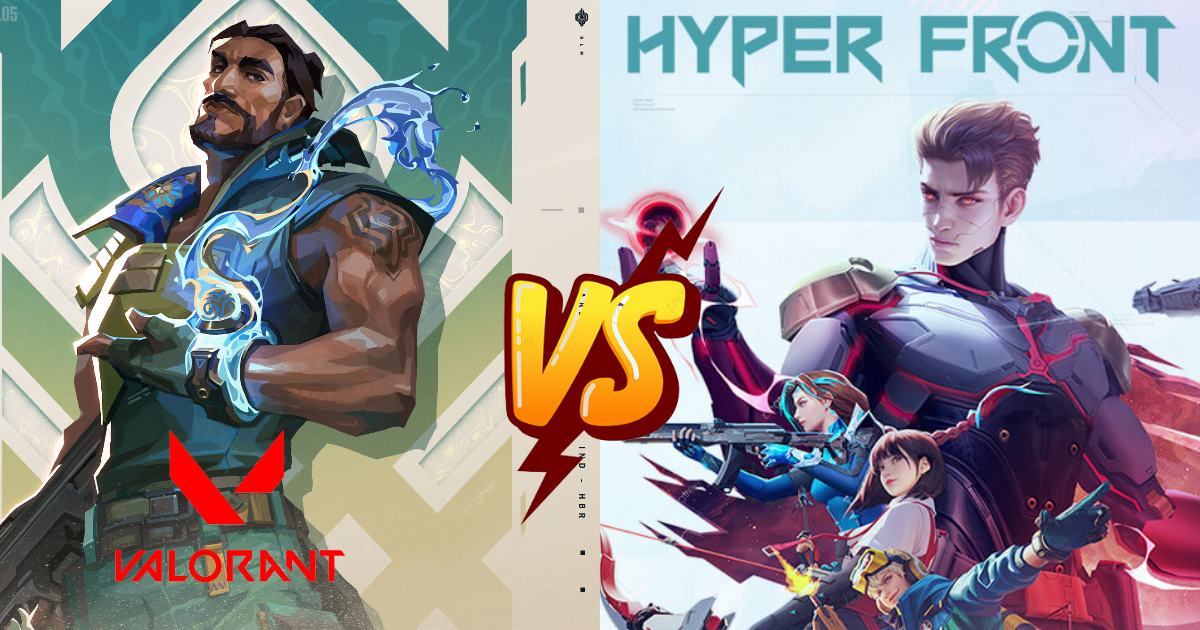 American game developer and publisher Riot Games is suing Hyper Front's mobile game developer NetEase over its alleged copycat version of Valorant. Riot Games claims several similarities between the two games, including characters, locations, weapons, weapon skins, and charms, as well as comparisons to weapon stats.
Valorant is a free-to-play first-person shooter game developed and published by Riot Games for PC in 2020. The game has become quite popular since its debut, and its esports scene is rising to new standards daily. Following the massive success of League of Legends: Wild Rift, the mobile edition of LOL, Riot Games plans to release a mobile version of the Valorant. Before the release of VALORANT Mobile, a game named Hyper Front was accused of being a rip-off of VALORANT, and Riot Games took action against it.
Also Read: Death Stranding 2 Officially Announced at The Game Awards, Teaser Also Released
Riot Games Accuses NetEase For Copying Contents of Valorant in HyperFront Mobile Game
In one lawsuit filed in the United Kingdom, Riot has filed a lawsuit against NetEase, claiming Netease copied Valorants' characters, maps, weapons, weapon skins, charms, and even weapon stats designs. According to the lawsuit, the Chinese Publisher NetEase modified Hyper Front to some extent after Riot's copying claims, but copyright infringement issues remain unresolved.
In a statement with Polygon, Riot Games lawyer Dan Nabel mentioned that they had filed lawsuits in various countries like UK, Germany, Brazil, and Singapore. The lawsuits differ significantly depending on the country's copyright regulations. Still, according to Nabel, all have been filed based on Hyper Front being a "copy of substantial parts of Valorant," as stated by Riot's attorneys in the UK filing.
Hyper Front is a free mobile FPS game launched earlier this year for Android and iOS devices. The mobile game was titled "Project M" during its beta phase testing in 2021. Riot Games claimed that NetEase had copied features, characters, weapons, maps, and other in-game elements from Valorant in Hyper Front.
Riot Games is taking legal action to get NetEase to close down Hyper Front. The corporation also claimed "substantial" damages but provided no numbers.
Riot Games' lawsuit against cloned games is hardly the first. In recent years, the corporation has sued over a League of Legends and a Teamfight Tactics "clone." Riot Games won a $2.9 million lawsuit in 2018 through its parent firm Tencent Holdings over a separate League of Legends clone.
If NetEase is found guilty in this lawsuit, Riot Games will be compensated handsomely, and the general design of their game, Hyper Front, will be altered.
Also Read: The Game Awards Announcements: Star Wars Jedi: Survivor, Death Stranding 2, More Revealed