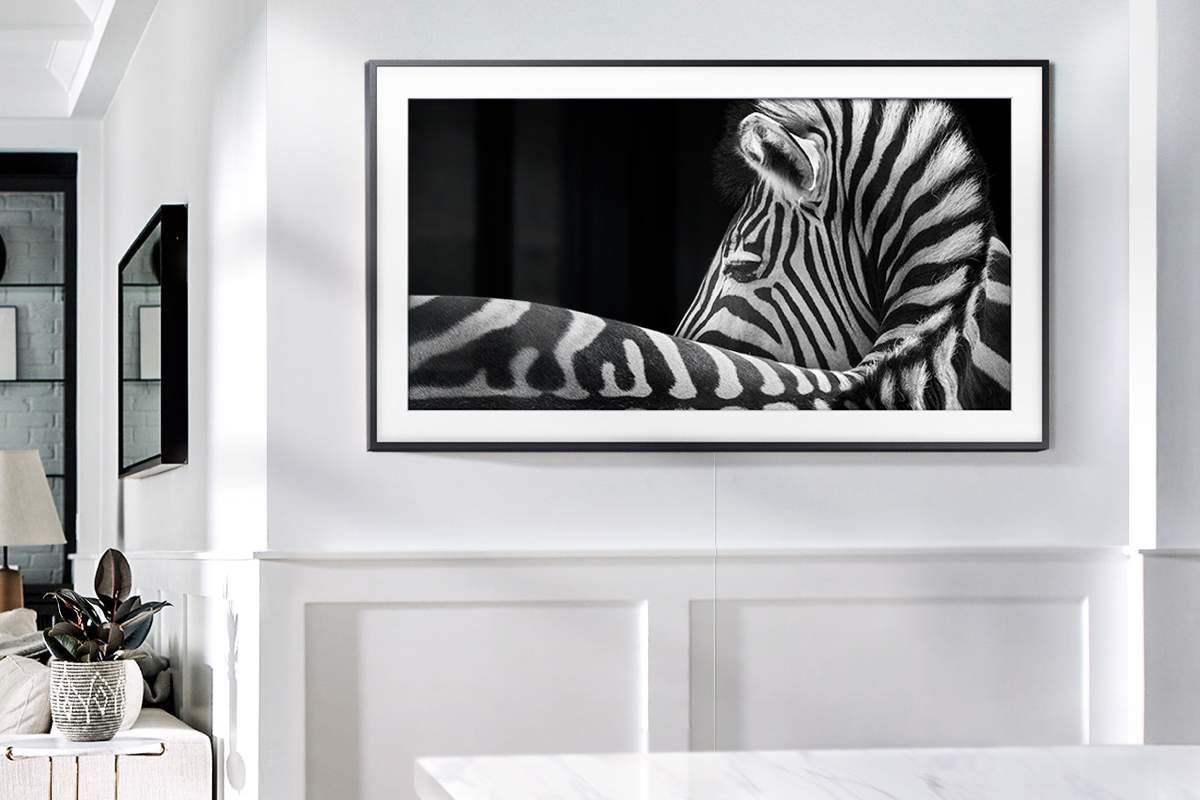 Samsung's latest premium TV has reached the Indian shores. Under its 'The Frame' series, the new television set dubbed LS03 features a 65-inch LCD screen with QLED backlighting. True to its name, 'The Frame' TV can double up into a picture frame when you are not watching it. Samsung even offers a store with access to over a thousand high-resolution artworks from around the world. The Art Store subscription costs $5 per month. Or you can purchase your favorite artworks for $20 per piece. To avoid the wrath of Greta Thunberg, the Korean company has equipped the TV with a motion sensor that turns off the TV when you are not around. At this point, it is not clear whether Samsung will also be providing the trendy customizable bezels that can be bought separately. Available in Brown, Beige, White, and Black, each of these bezels cost $250 in the US.
Samsung The Frame 65-inch TV Tech Specs
The 65-inch The Frame TV comes with a resolution of 3840 x 2160. QLED backlight technology addresses some of the problems associated with LCD TVs. It uses layers of quantum dots to filter the light and deliver superior contrast and colors compared to the LCD TV with conventional LCD panels.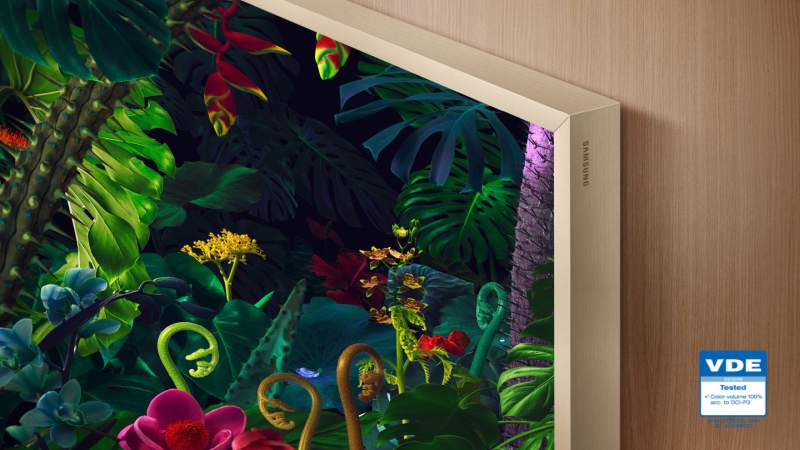 The TV is based on Samsung's in-house Tizen platform. It comes with Bixby support that lets you control the TV using voice commands. Moreover, popular streaming platforms such as Netflix and Prime Video out of the box. Samsung has even slapped the dedicated buttons for these streaming services on the remote.
You can stream content from your phone or tablet wirelessly to this TV. Plus, for those living in Apple's walled garden, there's built-in AirPlay 2.
The TV comes with downward-firing speakers with 40 W output. Apart from Wi-Fi, this product offers Bluetooth, Ethernet, four HDMI ports, three USB connectors, and one optical audio out port.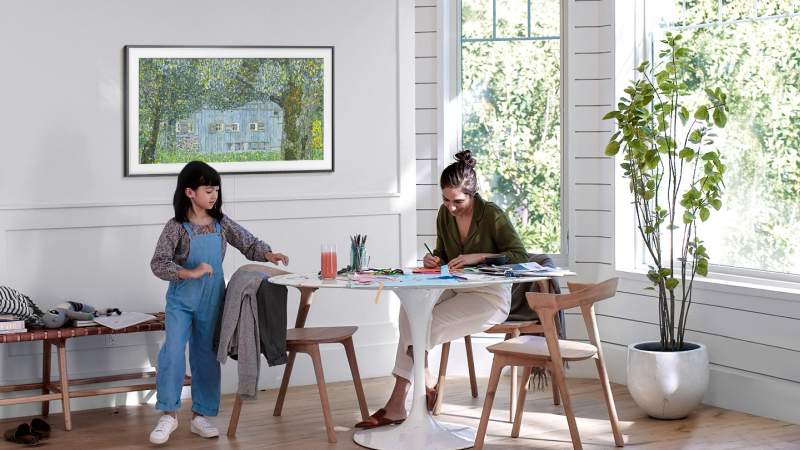 Samsung The Frame 65-inch Price and Availability
As first spotted by FoneArena, the 'The Frame' 65-inch 4K LCD TV with QLED backlight has been listed on Flipkart for Rs 1,59,990. It will be available for pre-orders during Flipkart's Republic Day sale starting on January 19. Compared to the conventional LCDs, the ones with QLED backlight are quite expensive. For instance, a 65-inch LCD with LED backlight from TCL costs Rs 52,500. Of course, QLED backlight enables better picture quality. However, I don't think the improvement in picture quality is worth spending three times the money. Especially, considering that QLED panels still can't match the colors and contrast of OLED TVs.