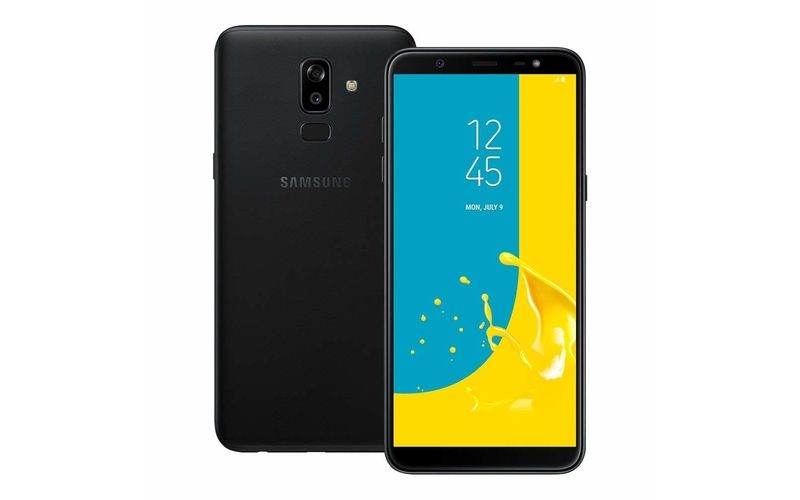 Samsung's Galaxy M30 has finally appeared online today with a Geekbench listing spilling the beans on some of its specifications. It was at the end of last month that news broke about a brand new Galaxy M series from Samsung. The series was reportedly believed to be created to replace the current Galaxy J, Galaxy On, Galaxy C series present in the market. Three models were reported at that time – Galaxy M10 with model number SM-M105F, Galaxy M20 with model number SM-M105F, and lastly Galaxy M30 with model number SM-M305F. The Galaxy M30 is expected to be the high-end model of the series as the most recent leaks surrounding the other two devices have hinted at some specifications of the respective devices.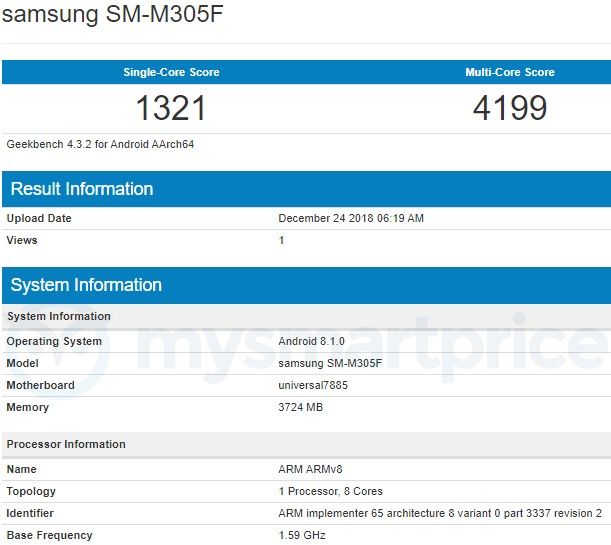 With regards to the Geekbench listing of the Galaxy M30, the essential new info is that it is still running a dated Android 8.1 Oreo and has 4GB of RAM. It was expected that Samsung would endow these relatively new handsets with Android Pie but it seems that might not turn out to be the case at all. Moreover, the processor which is an octa-core architecture and is clocked at 1.59GHz. That's also not all that exciting considering even the Galaxy M20 clocked the same frequency processor. It is presumed that the old Exynos 7885 will be at the heart of the Galaxy M30 similar to the Galaxy M20.
That's pretty much all we can right now say about the device. From previous leaks, the Galaxy M30 is thought to be coming in 64GB/128GB storage options. Last month some details regarding a Galaxy M50 model also surfaced hinting that the device would bear an AMOLED panel while other models in the series would feature LCD panels. Besides what we've already mentioned here, the Galaxy M30 manages to camouflage itself from leaks currently. We do know a lot more about the Galaxy M10, Galaxy M20, you can check them out by clicking the hyperlinks above.