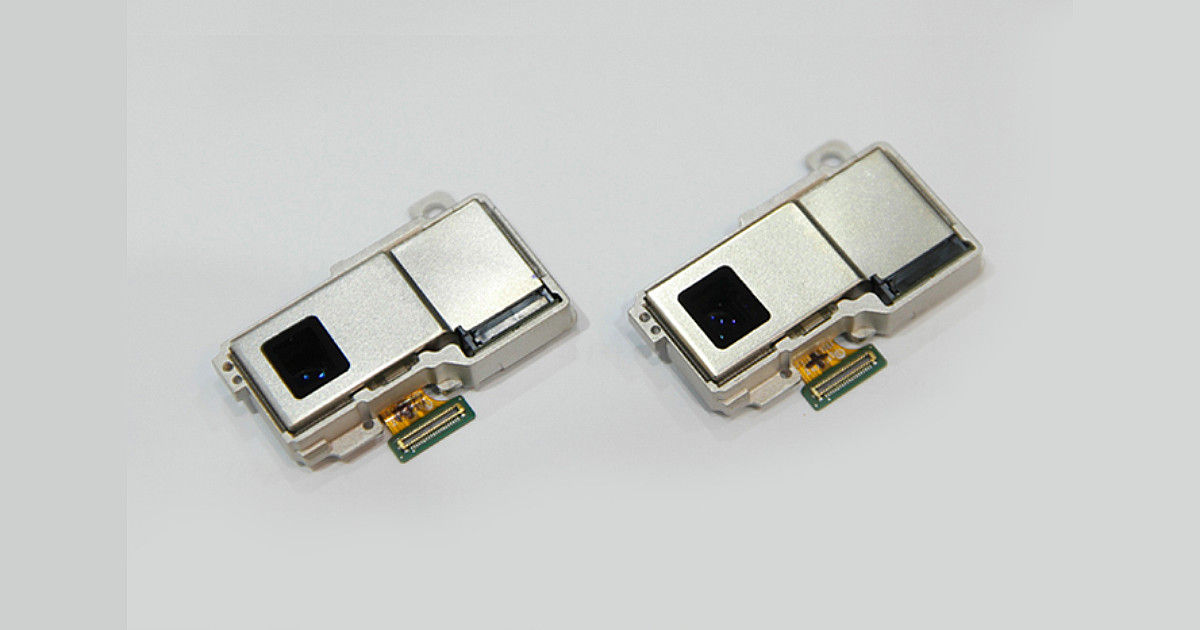 Samsung has announced that it is mass producing its fancy, 10x optical zoom camera module and sourcing it to other companies in the smartphone and automotive sectors. The camera module has featured in Samsung's latest flagship smartphone, the Samsung Galaxy S21 Ultra, and is one of the two optical zoom modules in the quad camera setup on the phone. The optical 10x zoom folded camera uses the mechanism of a periscope, refracting light twice inside its lens tunnel to increase focal length and achieve extensive optical zoom without majorly adding to the size of the camera module and the lens. Samsung has also claimed that for its optical 10x zoom folded camera unit, it had to come up with a new lens design as well.
As Samsung states, the previous periscopic folded zoom lens design applied to units that offered 5x optical magnification. The Samsung optical 10x zoom folded camera unit took this a step further by folding the lens module twice, therefore compressing the overall length that such a lens unit would demand. To do this, Samsung used what it describes as low-loss surface coating to minimise loss of light during refraction, and employing a 'high sensitivity sensor ball guide actuator'. The latter seemingly helped improve image stabilisation even at 10x zoom – something that traditional lenses and professional cameras also often struggle with.
With the optical 10x zoom folded camera, the overall focal length was increased by 2x by Samsung, while the length of the camera module only increased by 25 percent from before. Now, with all of this technology at hand, Samsung is ready to sell its fancy zoom camera unit to prospective clients in the smartphone and automotive industries. Flagship smartphone manufacturers are the obvious clients for these sort of things, so going forward, we wouldn't be surprised to see flagship and premium phones in the later half of 2021 to feature this 10x zoom camera.
The automotive sector is also in dire need of such camera units as the prevalence of advanced driver assist systems (ADAS) become more frequent. As a result, the Samsung optical 10x zoom folded camera may serve as a key unit in ADAS equipped cars, using its focal length to gauge safety concerns on the road well in advance.