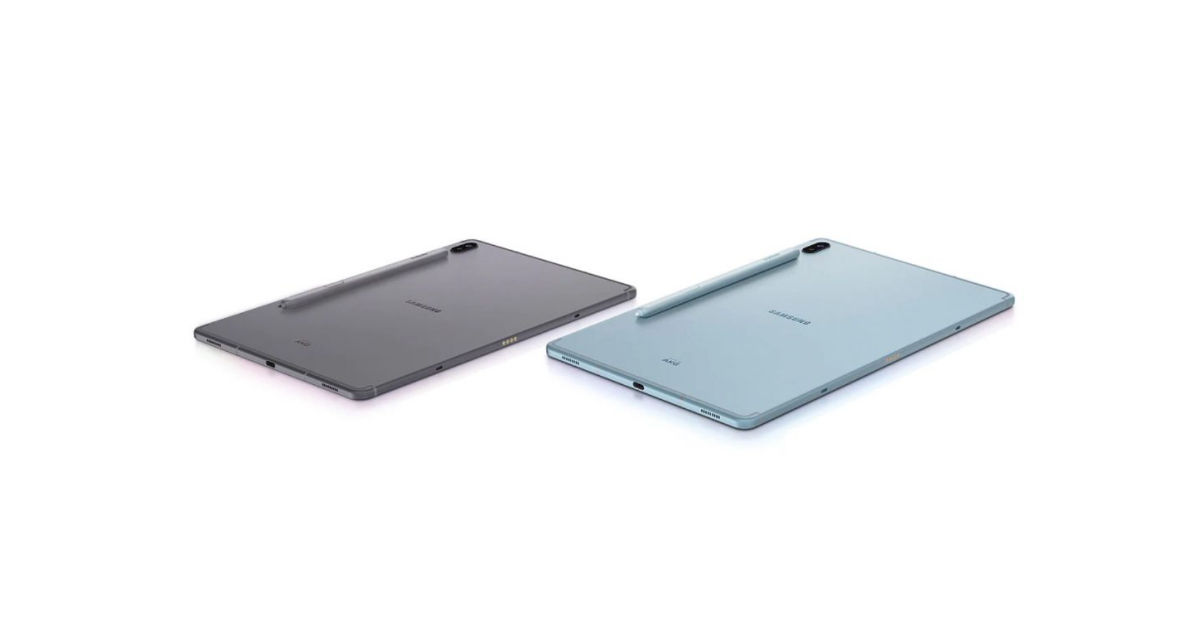 Samsung recently announced the Galaxy Tab S7 FE and the Galaxy Tab A7 Lite a few days ago. Now, the Korean smartphone maker seems to be bringing the new Galaxy Tab S8 lineup, which is rumoured to consist of three models. The specifications of the upcoming Galaxy Tab S8 series are revealed online, courtesy of tipster @FrontTron. Alongside the specifications, the pricing of all three variants is even disclosed ahead of launch. If we have a glance at these specs, the upcoming Galaxy Tab S8 lineup is supposed to feature Snapdragon 888 chipset, quad speakers, 13MP + 5MP dual-camera setup, and more. Let's check out ahead the specs and pricing of the Tab S8 models ahead:
Samsung Galaxy Tab S8 Series Specifications Leaked
Similar to the Galaxy S21 series, this time Samsung Galaxy Tab S8 lineup is considered to include three models. The vanilla Galaxy Tab S8 is rumoured to feature a 11-inch LPTS TFT display with a 120Hz refersh rate. This regular model is tipped to 6.3mm thin and it might weigh only 502 grams. Moving onto the specs of the Tab S8 Plus, it is supposed to feature a 12.4-inch OLED display with a 120Hz refersh rate. It is said to be 5.7mm thin, and it might weigh 575 grams. Speaking about the similarities, the base and Plus Tab S8 model is considered to ship in two RAM and storage configurations. These two variants are supposed to come in 8GB + 128GB, and 8GB + 256GB storage configurations. Both these tablets are considered to sport a 13MP + 5MP dual-camera setup, and a 8MP front-facing camera.
As mentioned above, all three Galaxy Tab S8 versions will be backed by quad speakers, which likely will be tuned by AKG. Moving onto the battery capacity details, the regular model might ship with a 8000mAh battery that is said to support 45W fast charging. On the other hand, the Plus variant is rumoured to pack a 10,090mAh battery that might support 45W fast charging. As far as the specs of the Galaxy Tab Ultra model go, it is said to feature a 14.6-inch OLED display with 120Hz refersh rate, 13MP + 5MP dual rear-facing camera, dual front-facing 8MP + 5MP ultra-wide camera, and a 12000mAh battery. The Galaxy Tab S8 ultra model might pack 12GB RAM + 512GB of internal storage. This model is also said to be ship in 8GB + 128GB storage configuration.
Samsung Galaxy Tab S8 Series Pricing
Speaking about the pricing details, the base Galaxy Tab S8 model price might start at KRW 829,000 (Rs 53,880) with Wi-Fi, KRW 929,000 (Rs 60,379) for 4G variant, and KRW 1,029,000 (Rs 66,878) for the 5G model. On the other hand, the Galaxy Tab S8 Plus is tipped to retail for KRW 1,149,000 (Rs 74,678) with Wi-Fi, KRW 1,249,000 (Rs 81,177) for  4G version, and KRW 1,349,000 (Rs 87,678) for the 5G variant.
The higher-end model of all, i.e the Galaxy Tab S8 Ultra Wi-Fi model is supposed to retail for around KRW 1,469,000 (Rs 95,476), while the 4G and 5G variants might come with a price tag of KRW 1,569,000 (Rs 1,01,975) and KRW 1,669,000 (Rs 1,08,475). All of these three Galaxy Tab S8 models are tipped to come with an optional keyboard accessory, whose price could be KRW 198,000 (Rs 12,868) for the vanilla S8 version, KRW 220,000 (Rs 14,298) for the Galaxy Tab S8 Plus, and KRW 320,000 (Rs 20,798) for the S8 Ultra.
Thanks for reading till the end of this article. For more such informative and exclusive tech content, head over to our Facebook page and hit the Like button.