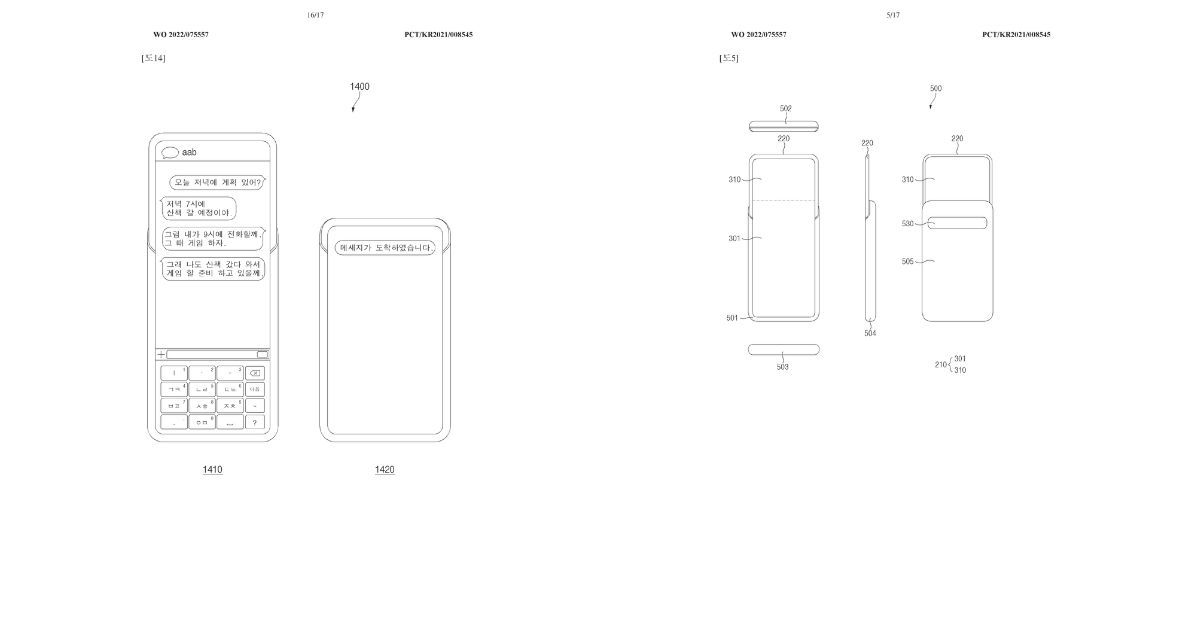 Samsung has been a leader in the foldable segment for a while now, thanks to its popular Galaxy Z Fold and the Galaxy Z Flip foldable. Over the past few months, we have spotted Samsung working on a Rollable or Slidable display smartphone with support for S Pen and also Samsung also patented a double folding display and folding camera phone with S Pen support back in December 2021.
Now, the Korean giant has filed a new patent on and the device has been spotted on WIPO or World Intellectual Property Organization website, revealing its design and some features. The device spotted on the WIPO database is a slidable display smartphone. Let's take a look at more information about the upcoming Samsung phone.
Samsung Transparent Display Patent Spotted on WIPO
As per the listing, the patent for the upcoming new device is filed by Samsung. The images for the same also revealed a unique design for display and a sliding mechanism as well. Interestingly enough, the selfie camera on the phone.
As per the images (as seen above), the upcoming Samsung Slidable device will come with a slidable mechanism. This is like the old Samsung Monte Slider, but with a bigger design, display and full touch screen support. To the back, we can see five small circles, we think four out of these five will be for the camera and one will be for a flashlight. Also, from the images it looks like the phone's sliding display will come with some display tech in it or it might have a secondary display on the back.
As per the image listed on the WIPO, it looks like the slider's rear display can be used for taking selfies as well or it might be a transparent display. The patent's description says "transparent area of the display and an opaque area", which means it is possible the device could come with some transparent display tech.
Further, the description confirms the device will comprise a display that includes a transparent area and an opaque area and displays a screen in a portion exposed outside the housing. As you can see from the above image, the patent image is showing a person trying to capture a selfie using the back camera and the display is acting as a screen. Based on these images, it seems like the device won't have a dedicated selfie camera on the front. Apart from that, the listing does not reveal much at the moment.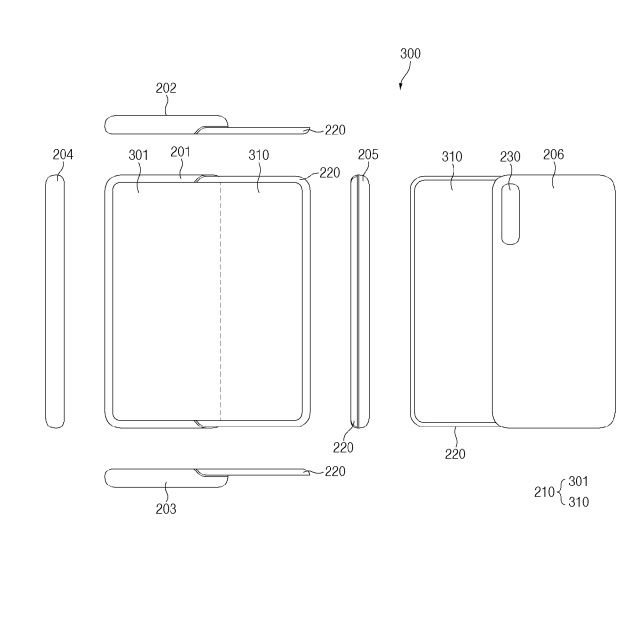 Along with this, another Sansung slidable device was also seen on the site. This one looks like it will extend horizontally instead of vertically. Going by the image, it looks like this device will look like a normal device when slid in and when you slide out, it will extend the display.