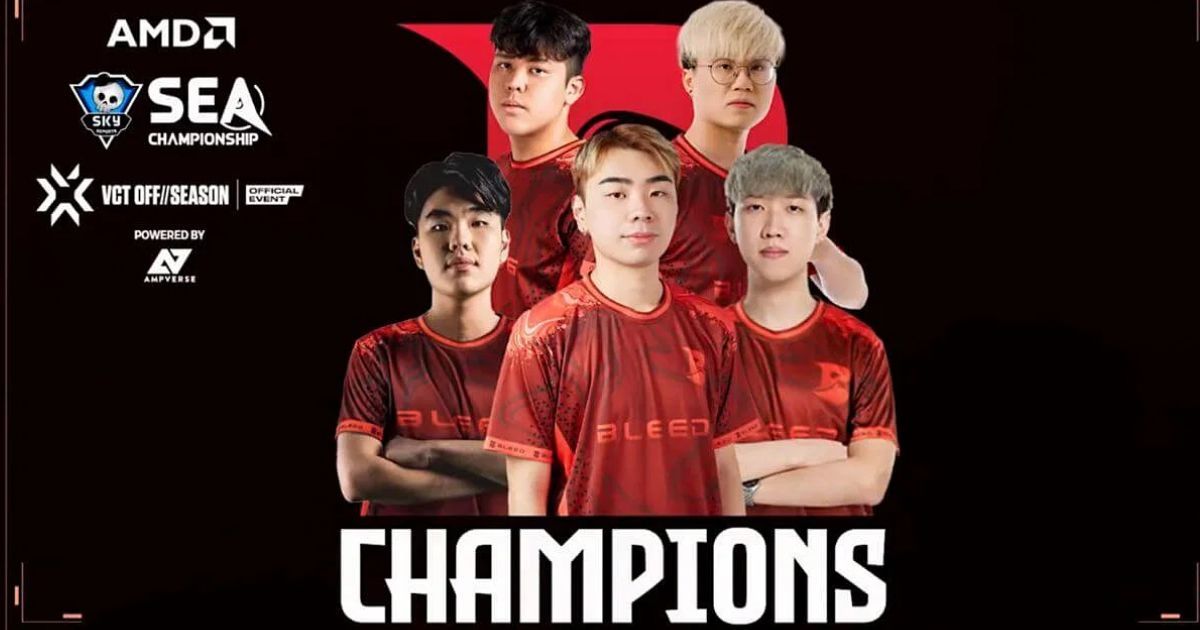 The Skyesports Valorant SEA Championship has finally concluded, with Bleed Esports taking home the championship title. The team only lost a single map throughout the overall event. In the Grand Final against Made in Thailand (MiTH), Bleed defeated them by a 3-1 scoreline.
Skyesports SEA Championship of Valorant is presented by AMD and powered by Ampverse, with a total prize pool of $30000. A total of four teams have qualified for the playoffs stage from both the Indian Qualifier and the SEA qualifier. The tournament format followed a Double-elimination bracket and all matches excluding the Grand Finals had taken place in a Best-of-three format.
The Playoffs stage featured a prize pool of $22,500e GodSquad (Global Esports), Velocity Gaming, Made in Thailand, and Bleed Espor are the four qualified teams.
Also Read: MSP Gaming Summit 2022 Announced: To Feature Discussion Panels and MSP Gaming Popular Choice Awards
Bleed Esports Won Skyesports Valorant SEA Championship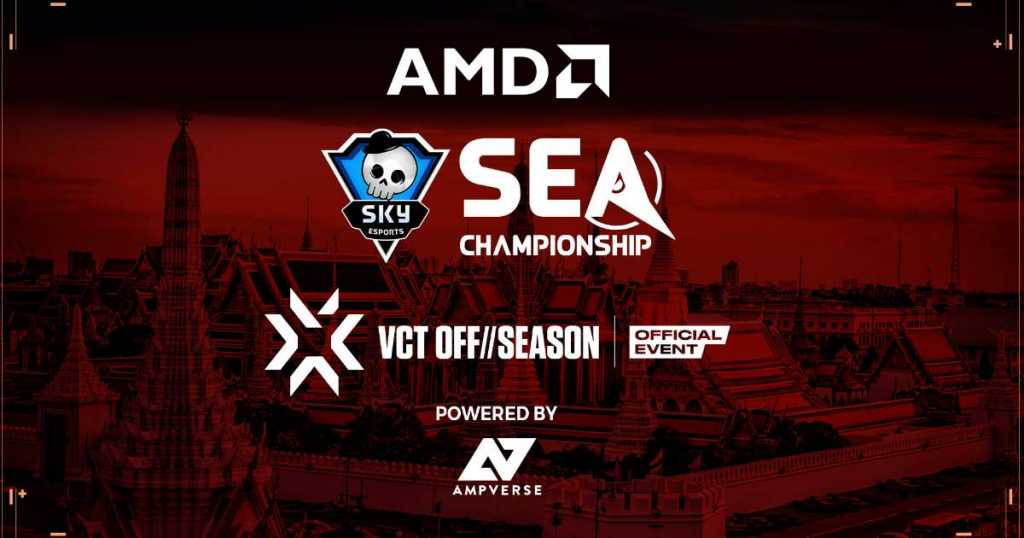 The playoffs were set to take place from 23-25 November. Following three days of intense competition between the four teams mentioned above, Bleed Esports has won the championship and the maximum share of the total prize pool, amounting to $15,000.
Bleed Esports has outperformed GodSquad and Made in Thailand (MiTH) in Upper Bracket Semi-final and Upper Bracket final, respectively, in order to make it to the playoffs directly.
What a bravo effort throughout the tournament by @ggBleed! They defeat @MiTHeSports 3-1 to become the first ever Champions of Skyesports SEA Championship, presented by AMD, powered by Ampverse! A big big congratulations 🎉🎉🏆#AMD #Skyesports #Valorant pic.twitter.com/oVCrS3AvnQ

— Skyesports (@skyesportsindia) November 25, 2022
Made in Thailandconverselynd, defeated Velocity Gaming in the Upper Bracket Semi-final and tied horns with Bleed Esports in the Upper Bracket Final. Facing a loss in the UB finals, Made in Thailand was placed in the LB finals against GodSquad, who defeated Velocity gaming to reach there.
MiTH has locked horns with BLEED in the Grand Finals after beating the GodSquad. MiTH had another chance to win the tournament in the Grand Finals after losing to Bleed in the overall contest.
The best-of-five grand finals did not last that long, but Made in Thailand (MiTH) stood up for themselves absolutely hard and continuously fought to win the tournament, but ultimately they failed to make it happen. Bleed Esports had a near-perfect run at the Skyesports SEA Championship, dropping only one map out of eight against GodSquad (2) and MiTH(6).
Bleed Esports came triumphant with a '3-1' series victory, leaving MiTH with an overall record of five wins and one defeat versus them.
Skyesports SEA Championship was an intriguing competition that pitted elite teams from two regions against each other on an equal playing field, with both Indian teams flown out to Bangkok, Thailand to compensate for any ping differences.
The event also saw the highest stakes Val'Clasico match ever played in the lower bracket semifinal, followed by the current Indian roster of Global Esports playing their final match together before the VCT 2023 roster change. 
As mentioned earlier, this B-tier tournament's playoffs stage boasted a prize pool of $22,500 out of which Bleed Esports took home $15000 while the runner-ups received $6500 as prize money. GodSquad and Velocity Gaming have received $1500 and $1000 as a prize reward for qualifying for the playoffs stage from the Indian qualifier.
Also Read: BGMI Ban Could Hamper Growth of Indian Gaming Market in 2023: Niko Partners Report