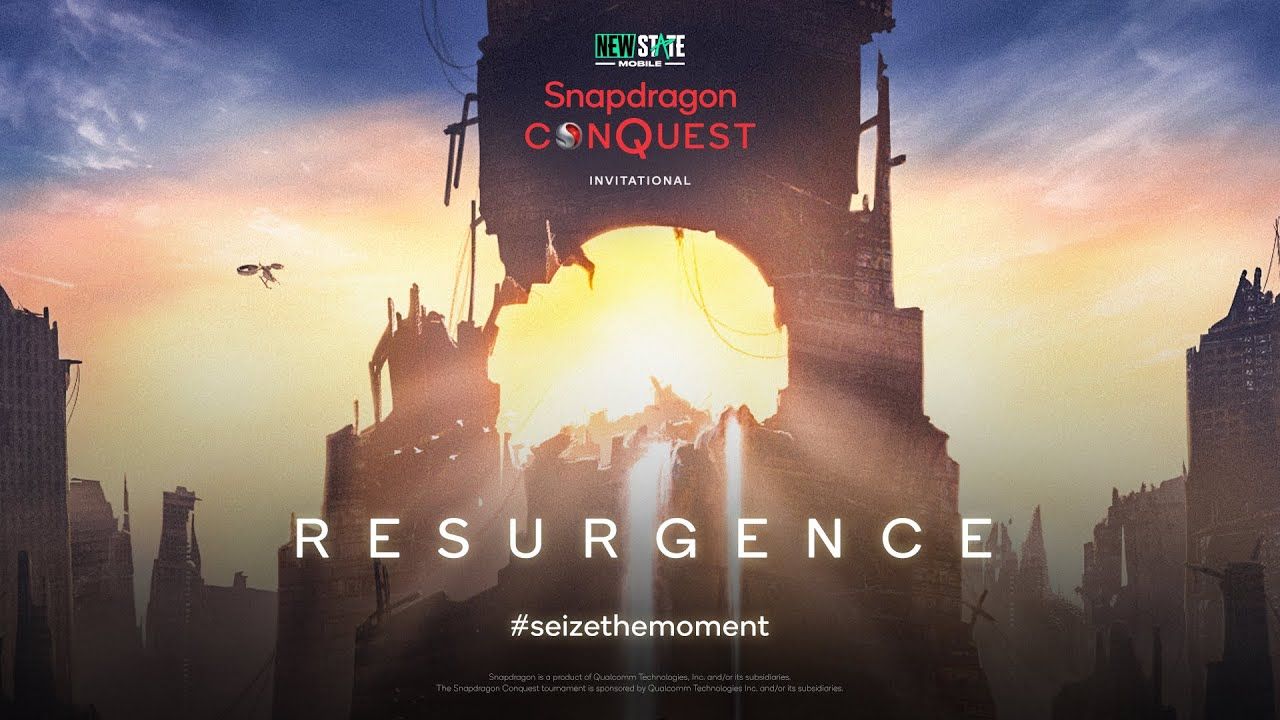 The majority of the Indian gaming community is left dejected after BGMI's suspension in the country. As a result, other games in the market like New State Mobile are seeing their fortunes and gaining new users each day. Following the game's ban, there are no major esports tournaments happening similar to BGMI events.
Several third-party events are taking place, and it should be noted that the official New State event, which was intended to take place, has been postponed, with no new dates announced. However, tournament organisers and sponsors are interested in learning more about the game. Let us take a comprehensive look at the next major New State events.
Snapdragon Conquest is gearing up to host an Invitational tournament of New State Mobile in India. The competition will see India's best teams locking horns against each other which will bring back the nostalgic moments of BGMI esports.
Also Read: Valorant India Invitational Witnessed a Whopping 9 Million Viewers with 6 Million Watching in Hindi
Snapdragon Conquest New State Invitational Format, Prize Pool and More
The event is officially announced on the social media handles of Snapdragon Conquest and earlier today, the list of all invited teams has been revealed. A total of 32 teams are set to partake in the event which boasts a prize pool of Rs 5 lakh. The event will be managed by Tesseract Esports, the event will be from 7 December to 18 December.
The tournament will take place in three different stages and the format can be seen below:
League Stage (7 to 10 December): All 32 teams will be divided into four groups with eight teams each. The league stage will be played in a Round-Robin format out of which 24 top teams will advance to the next stage.
Semi-Finals(15 to 16 December): The 24 qualified teams will be placed into three groups of eight teams each. Three groups will play the Semi-Finals stage in a round-robin format for two days. ( five matches per day). The top 16 teams will be advanced to the Grand Finals.
Grand Finals(17 to 18 December): The grand finals will feature 16 top teams and the finals will be played for two days. (five matches per day). The team which tops the overall standings after Day 2 will be declared the champion.
The rulebook of the event can be viewed by clicking here. Following is the list of teams that are invited to participate in the event:
Chemin Esports
Bad Devil
Big Brother Esports
Blind Esports
Aslaaa Esports
Direct Rush
FS Esports
Enigma Gaming
Esportswala
Global Esports
Godlike Esports
Gods Reign
Hyderabad Hydras
Marcos Gaming
NexGen
NS Esports
Oath Esports
Reckoning Esports
Revenant Esports
Skylightz Gaming
Team 8-Bit
Team Celtz
Team IND
Team iNSANE Esports
Team Tamilas
Team XO
TKS Officials
True Ripper Esports
TWOB
Undeadflame Esports
R Esports
Udog India
Prize Pool Distribution
The prize pool of Rs 5 lakh is distributed among the teams as follows:
1st place – Rs 1,50,000
2nd place – Rs 75,000
3rd place –  Rs 50,000
4th place –  Rs 40,000
5th place – Rs 35,000
6th place – Rs 30,000
7th place – Rs 25,000
8th place – Rs 20,000
9th place – Rs 12,500
10th place – Rs 12,500
11th place – Rs 10,000
12th place – Rs 10,000
13th place – Rs 7,500
14th place – Rs 7,500
15th place – Rs 7,500
16th place – Rs 7,500
Catch the LIVE action of the event on Snapdragon Conquest Youtube Channel on 7th Dec at 5:00 PM IST.
ESL India also announced an open tournament of New State Mobile with a whopping Rs 1 crore prize pool whose registrations are now live.
Also Read: Apex Legends Mobile Wins Best Game of the Year for Both Android and iOS