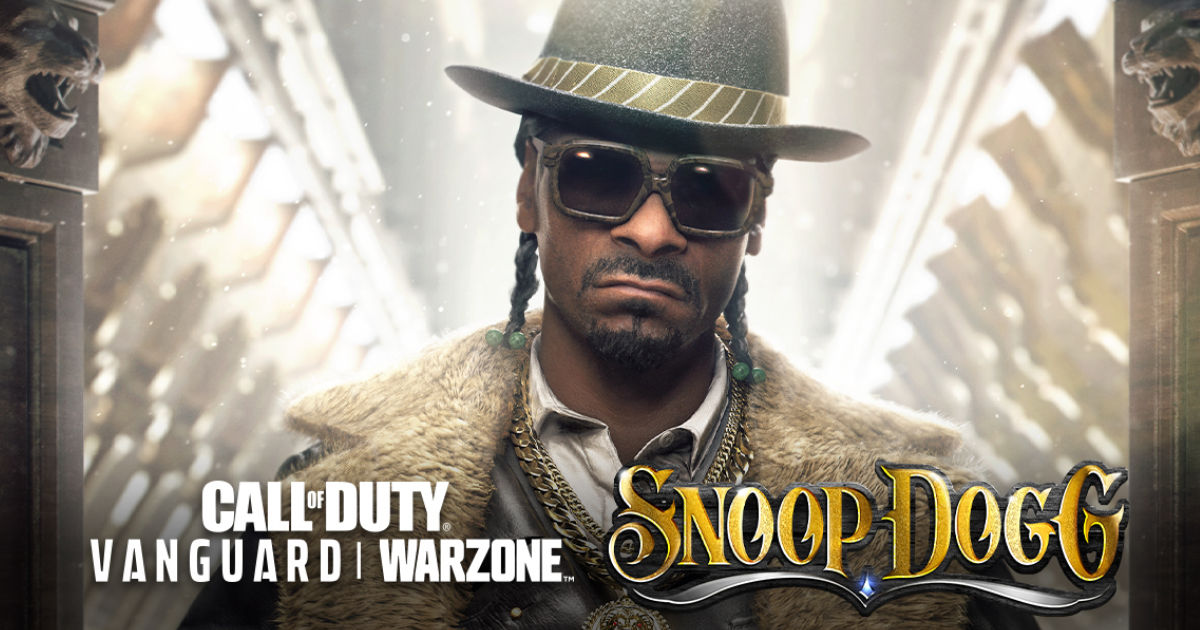 After a couple of weeks of teasing, it looks like Snoop Dogg will finally be making his way to Call of Duty Vanguard and Warzone. The West Coast legend will be available as an Operator in both Vanguard and Warzone. To play as Snoop Dogg, players will need to pick up the Tracer Pack: Snoop Dogg Operator Bundle, available in the in-game Store for both games. The pack is available for 2,400 COD Points.
The Tracer Pack includes the Snoop Dogg Operator Skin, the Bong Ripper Legendary Blueprint, the West Coast Bling Blueprint, and more. Snoop Dogg comes with his own voice lines, progression path, and biography.
Like every other Operator in the games, Snoop can be levelled up through Operator XP.
Also Read: New Call of Duty Game in the Works at Sledgehammer Games Studio
Tracer Pack: Snoop Dogg Operator Bundle Available Now in Call of Duty Vanguard and Warzone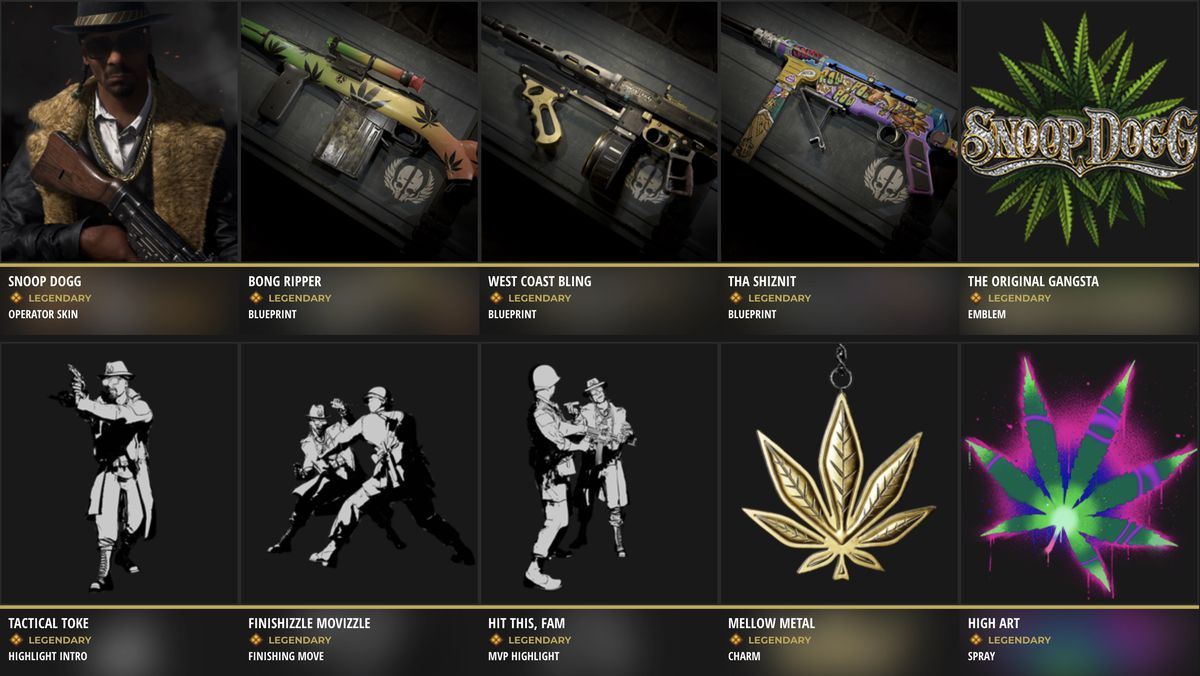 The Tracer Pack includes:
Bong Ripper Sniper Rifle
West Coast Bling Assault Rifle
Tha Shiznit SMG
The Original Gangsta Emblem
Tactical Toke Highlight Intro
Finishizzle Movizzle Finishing Move
Hit This, Fam MVP Highlight
Mellow Metal Charm
High Art Spray
The Bong Ripper is a solid 9-attachment bolt-action sniper rifle perfect for long-range fights. The rifle comes with a 10.0x telescoping sight and lengthened ammo that pairs well with the extended.30-06 magazines.
Snoop Dogg has recently been making some major waves within the gaming community as it was announced last month that the hip-hop legend will be joining the FaZe Clan's board of directors. The rapper has been streaming quite consistently on Twitch and his inclusion in Call of Duty Vanguard and Warzone only further solidifies his credibility within the gaming community.
This is one of the biggest collaborations in COD history and it might set the precedent for future collaborations as the games might include more iconic personalities in the future.