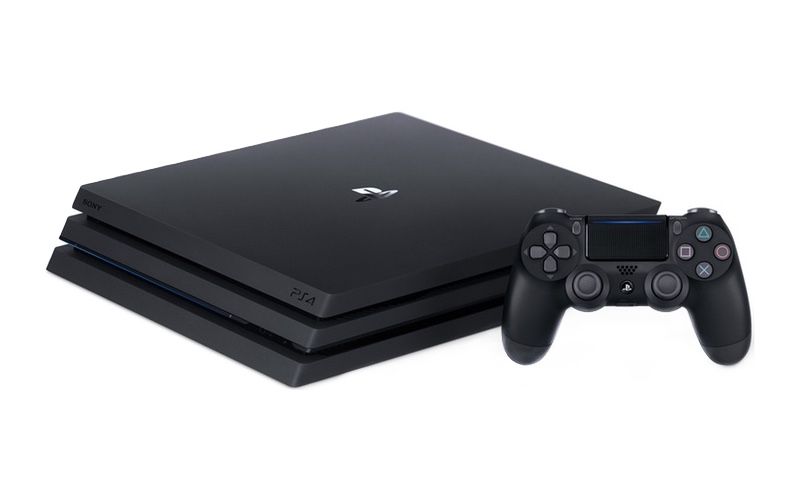 Sony has silently released a newer model of the powerful PlayStation 4 Pro or PS 4 Pro. The highly immersive and hyper-realistic UHD gaming console now sports a much quieter cooling system. However, as the new models do not have a new name, buyers may end up buying one of the slightly older but much louder PS4 Pro models. Hence, let's find out how buyers can ensure they are buying the newer and quieter PS4 Pro models.
Sony has been improving the Sony PlayStation gaming console for quite some time. The PS4 Pro is by far one of the most powerful gaming consoles in existence today. The widely popular PS4 Pro packs top-end hardware that's optimized for intense and prolonged gaming sessions. However, all that gaming activity demands a very powerful and always-on active cooling system. The cooling is offered by an exhaust fan that needless to say, gets quite loud. Perhaps understanding the requirement for a quieter cooling solution that doesn't impede the gaming experience, Sony released the new and improved PS4 Pro. Here are certain tips that can help buyers in picking up the new PS4 Pro that looks and feels exactly the same as the older model, but is significantly quieter during use.
Sony Releases the 'Quietest' PS4 Pro Yet
Sony PlayStation 4 Pro users have been grumbling about the excessive noise from the cooling fan. The phenomenon is commonly called the 'Jet Engine' effect. Recently Sony launched a new SKU of the PS4 Pro. The new model, technically referred as CUH-7200, was analyzed by Eurogamer for the noise output.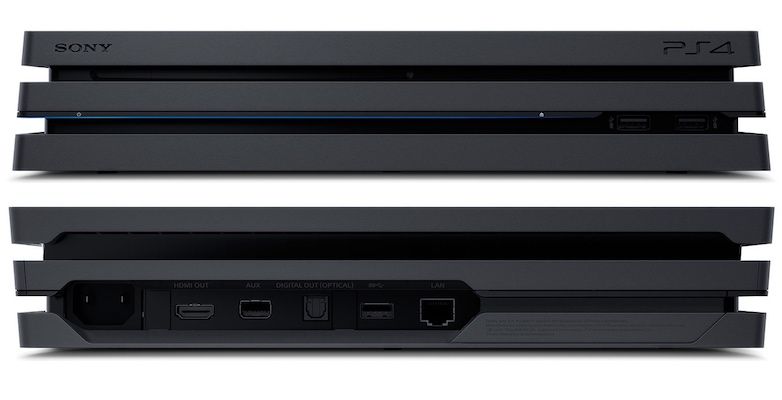 Surprisingly, Sony has reduced the console's noise output from a minimum 50 decibels for the launch model to just 44 decibels. In terms of model numbers, the CUH-7000 model is quite noisy at its lowest operating conditions compared to the CUH-7200 at its peak operating conditions. At its peak, the CUH-7200 outputs about 48 decibels of noise, which is significantly lower than the slightly older models.
Although Sony hasn't officially confirmed, the reduction in noise comes at a price. The company may have compromised on the thermal dissipation efficiency to reduce noise output. In other words, the newer models will get slightly hotter than its predecessor.
How To Identify The Newer And Quieter PS4 Pro Models?
The new PS4 Pro models look identical to the slightly older models. Superficially there are now clear differences. However, there is one important distinction. The new models have the "Figure 8" power connector instead of the much larger plug on the older model. The connector is identical to the one on PS4 Slim and Microsoft Xbox One.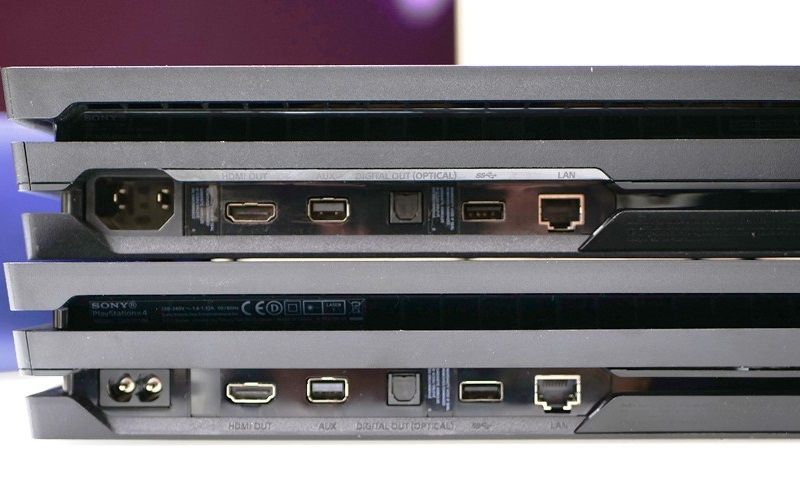 The newer and quieter PS4 Pro models should eventually replace all the slightly older models. However, for the time being, Sony is selling both the models. Interestingly, buyers picking up the new PS4 Pro Red Dead Redemption 2 bundle pack should get the newer and quieter models.