Highlights
PlayStation Showcase (May 24) ran over for 70 minutes announcing new trailers, gameplay reveals and more.
The showcase has revealed the much-anticipated Marvel's Spider-Man 2 Gameplay Trailer along with Assasin's Creed Mirage and Alan Wake 2 etc.
Sony also introduced new gadgets: Project Q and branded wireless earbuds for PS5 and PC.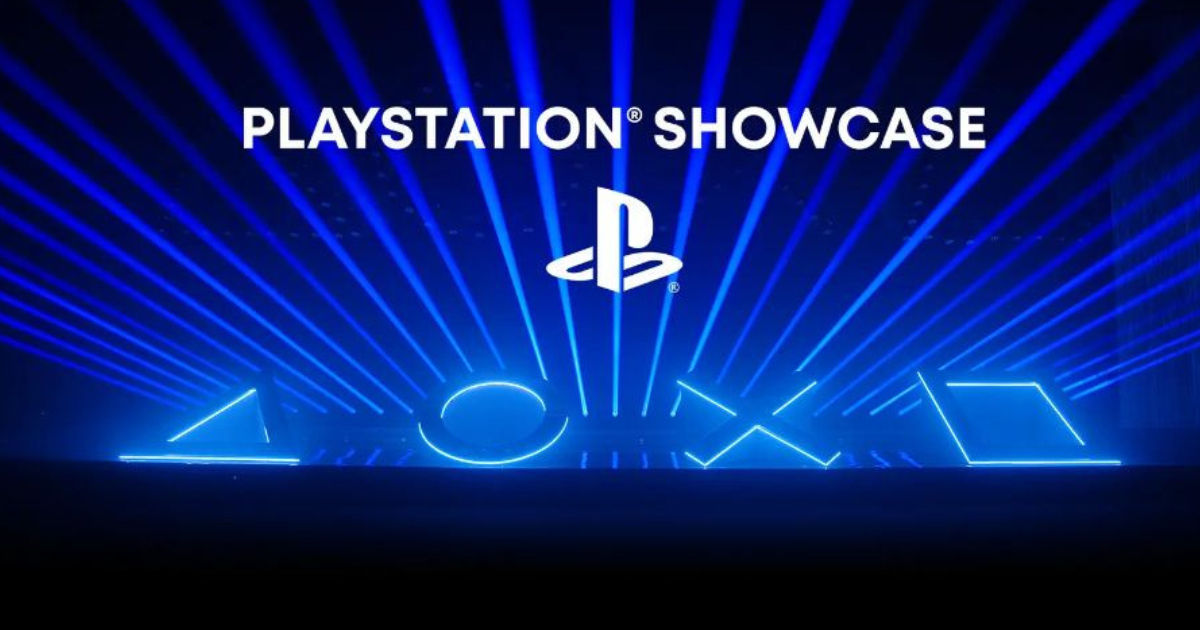 Sony Playstation Showcase which took place on May 24, which is after a period of almost 600 days. The showcase lasted more than an hour, announcing new trailers and reveals including the most-awaited Marvel Spider-Man 2 gameplay. Alan Wake 2 gameplay, the revival of Bungie's Marathon and more. Apart from that, Sony also had made hardware announcements such as the new handheld remote play device Project Q, and new PlayStation wireless earbuds for the PS5 and PC.
PlayStation Showcase of May 2023 provided enticing first looks at brand-new games in development as well as information on forthcoming titles from PlayStation Studios and related developers. Here's everything Sony unveiled and presented at the latest 60-minute PlayStation Showcase.
Also Read: Mortal Kombat 12 Launching as Mortal Kombat 1, Set for a Full Release this September
Sony PlayStation Showcase May 2023 Recap
Marvel's Spider-Man 2 Gameplay
The showcase has unveiled a 12-minute gameplay footage of Insomniac Games' Marvel's SpiderMan 2 and Sony did it justice by displaying almost 10 minutes of an action-packed scene starring both Peter Parker and Miles Morales. We also got our first peek at Spider-Man's Venom-fueled abilities and Kraven the Hunter.
The game ended with both Peter and Miles following the Lizard in a high-speed chase. Also, we saw Peter Parker's Symbiote-fueled anger, hinting at a battle between Peter and Miles. There is no release date yet, but Sony promises the game will be available in the autumn of 2023.
Assassin's Creed Mirage
Ubisoft's next major Assassin's Creed entry, Mirage, will be released on October 12. In comparison to previous releases in the series, the game will be smaller and more focused on stealth this time around.
In the gameplay trailer, you will continue to follow the story of Basim, one of the franchise's most adaptable and ingenious Assassins. The Assassin's Focus, which allows Basim to mark and murder many targets in a row, is one of the new features revealed in the gameplay clip. The teaser shows an innovative take on the famous features and gameplay aspects that have distinguished the Assassin's Creed franchise for over 15 years.
Alan Wake 2
Alan Wake 2 shows up in the latest PlayStation Showcase, a year and a half after its first announcement, with a new trailer and various tidbits. Alan Wake, the main hero, appears to be stuck in the Dark Place in the latest clip. He co-stars with Saga Anderson, an FBI agent and the game's second playable protagonist who appears to be investigating some strange events in which Alan is also entangled.
Along with the video, Remedy stated that the game will be released for PS5, Xbox Series X/S, and PC on October 17, 2023.
Final Fantasy XVI
Square Enix revealed yet another trailer for Final Fantasy XVI, the Game of Thrones-inspired grand fantasy sequel. FFXVI will be released on the PlayStation 5 on June 23, 2023.
Final Fantasy XVI is set in Valisthea, a continent teeming with Mothercrystals—glittering mountains of crystal that tower above the realms surrounding them, pouring aether onto them. The aether from the Mothercrystals is used to power the magicks that people rely on in their daily lives, and Valisthea is known as "a land blessed in the light of the mother crystals." However, the aether is fading and the lifeless deadlands are spreading.
Ghostrunner II
Ghostrunner 2 extends the universe of Ghostrunner, with players visiting locations other than Dharma Tower. The plot of the game takes place one year after the events of the first game. Dharma Tower's people are rebuilding, trade is resuming, and there is optimism for the future. With the Keymaster gone, however, a power vacuum arises, with deadlier foes seeking to take Dharma Tower. While the initial game had some tough bosses, the sequel pushes it to the next level.
The game is set to launch in 2023 on PlayStation 5.
Metal Gear Solid Delta: Snake Eater
Sony eventually stunned everyone with a CGI trailer of Metal Gear Solid Delta: Snake Eater, which is likely to be a recreation of the legendary PlayStation 2 title, Metal Gear Solid 3: Snake Eater, as expected. Gamers are quite thrilled for the game, but no release date or timetable has been out yet The game, on the other hand, will be multiplatform, launching on PS5, Xbox Series X/S, and PC.
Bungie's Marathon
Following Sony's $3.6 billion acquisition of Bungie, there was anticipation that the firm will focus more on live services and a drive towards being multi-platform, and it appears that the return of Marathon—a sci-fi PvP extraction shooter—means the same. Marathon is presently in development for the PlayStation 5 and PC and will support cross-play and cross-save. Furthermore, the game is not a remake of the 1994 classic, but rather "something new."
PlayStation VR 2 Games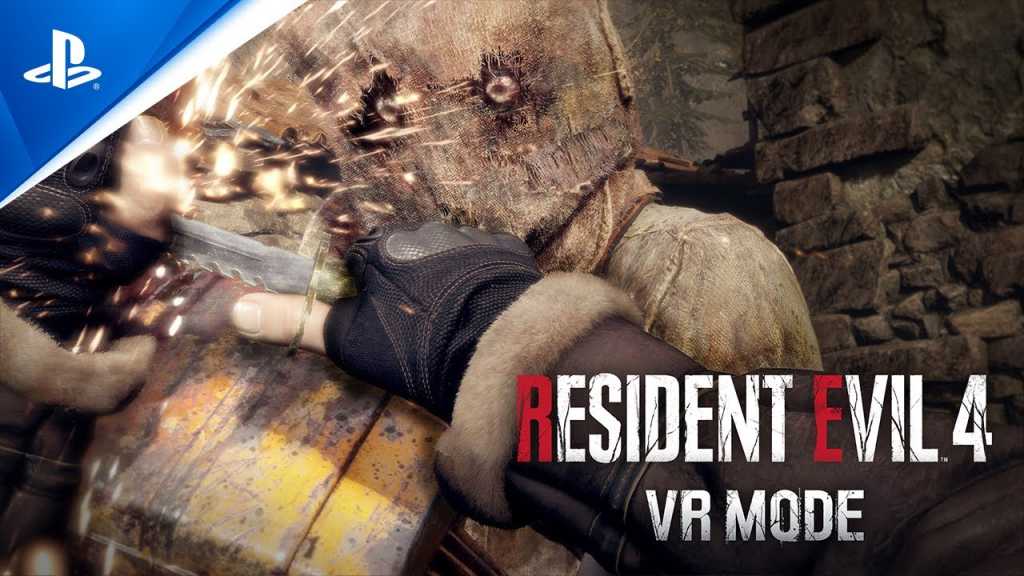 It's only been a few months since the PS VR 2 was released, and we're already seeing additional titles announced for the device. During the conference, Sony announced the development of a VR version for the newly released Resident Evil 4 remake, as well as games such as Crossfire: Sierra Squad and Meta's Beat Sabre.
PlayStation Project Q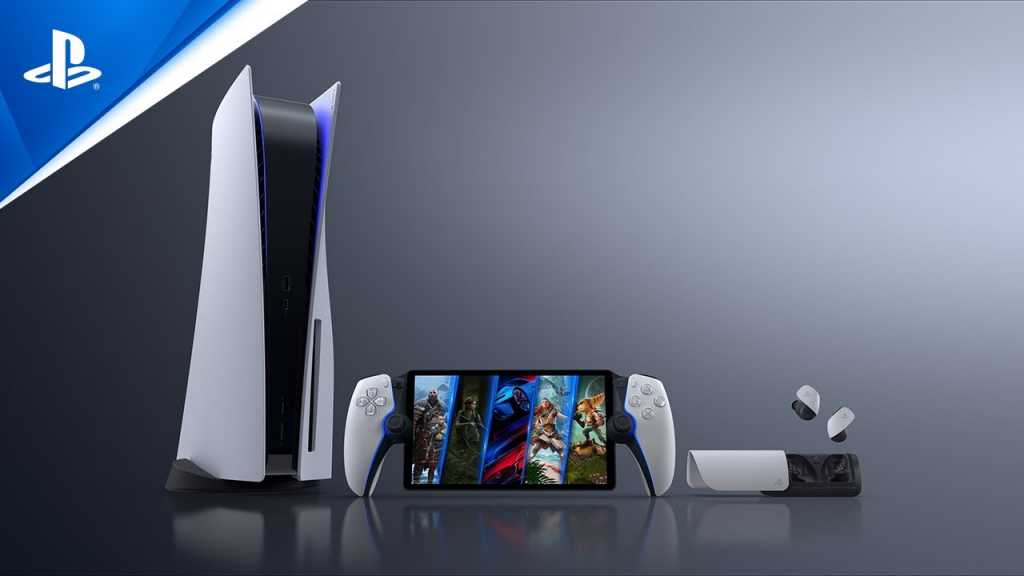 There were rumours in the gaming community about Sony releasing a new handheld system, and the rumours were partially correct, as Sony did unveil Project Q—an 8-inch handheld remote play device for the PS5, which works over Wi-Fi and allows users to stream installed games in 1080P at up to 60fps. It will maintain all of the original capabilities of the Sony DualSense controller, including adaptive triggers and haptic feedback, and will be internally known as 'Project Q' (this may not be the retail name).
Here is a list of other games that have been displayed in yesterday's PS Showcase
To know more details and titles that have been a part of the recent showcase, check out the official blog post and Youtube channel.
Also Read: MSP Gaming Partners With Streaming Platform Rooter to Provide Recognition for Underdogs in Esports