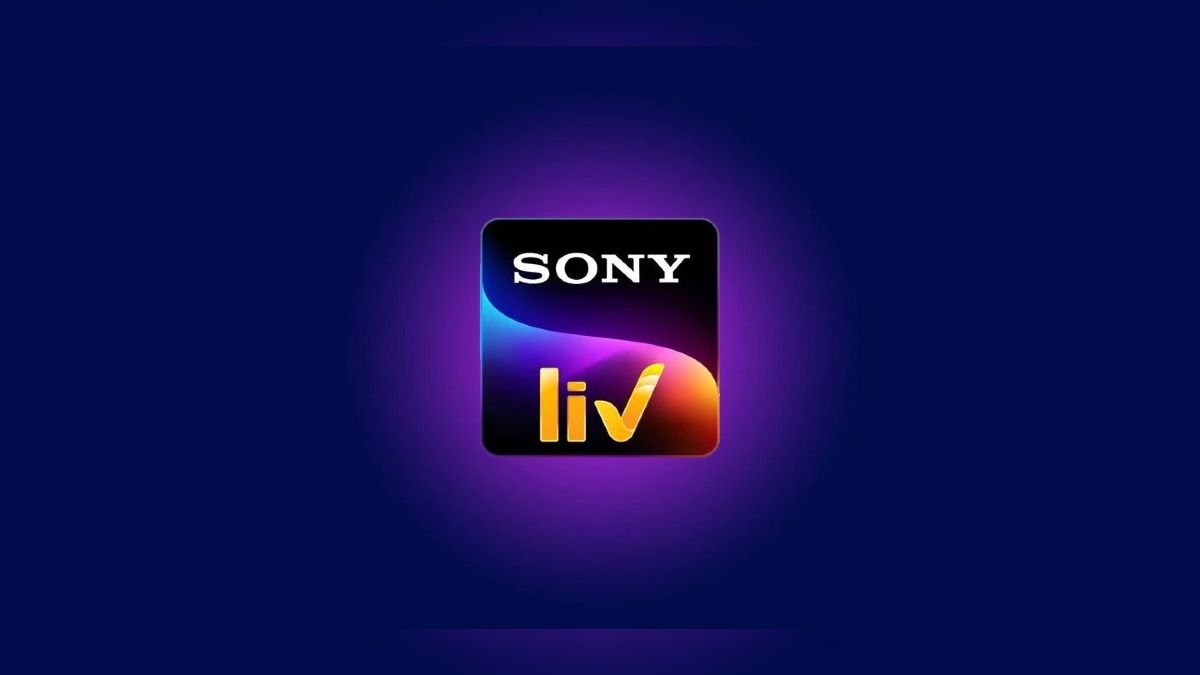 SonyLIV is one of the trending video-on-demand platforms in India. The company has recently re-launched the streaming platform with a promise to deliver a top-of-the-line experience for its customers. Whether be it recent Tokyo Olympics 2021, the India vs England Test Series, or live events of WWE matches, one can watch all of this on the SonyLIV platform. And like most streaming services, it also offers multiple subscription plans for its customers. We have SonyLIV Special+, WWE Network, and Sony LIV Premium. The latter gives you access to virtually everything that is available on the platform for Rs 999 per year. That being said, if you are not willing to pay for the subscription of Sony LIV Premium, there are some workaround through which you can get it effectively for free. In this article, we are going to tell you about the ways through which you can get Sony LIV subscription free of cost. Here's how:
Also Read: Sony LIV Subscription Plans and Price 2021: Best SonyLIV Monthly and Yearly Plans, Offers, Validity
What are the Benefits of SonyLIV Premium Subscription?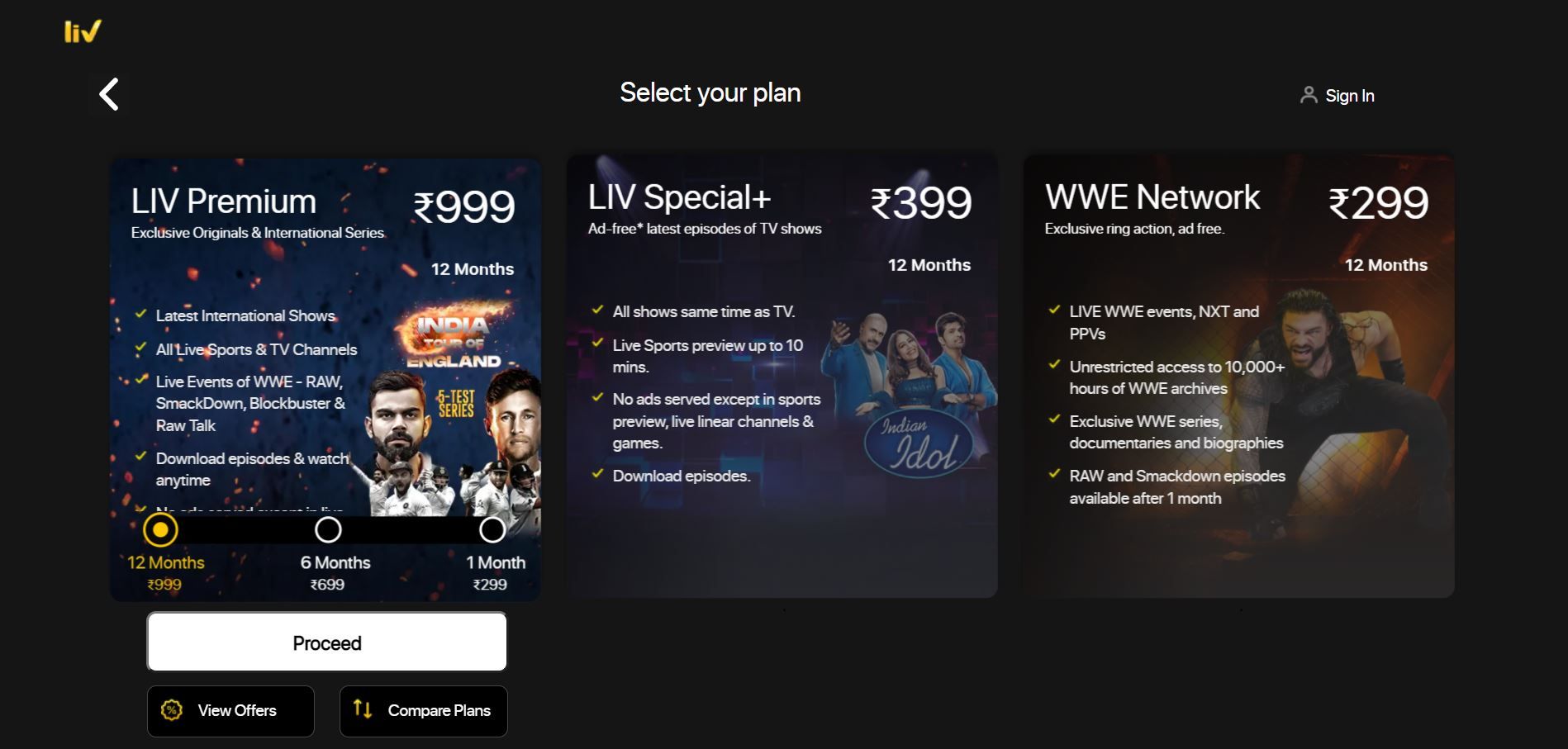 SonyLIV offers three different subscription plans for its customers. It comes with WWE Network, SonyLIV Special+ and SonyLIV Premium subscription. Out of the three, the Premium subscription gives you full access to all the content available on the platform. The subscription comes with a price tag of Rs 299 per month, Rs 699 for 6 months and Rs 999 for 12 months. Coming to the benefits, you will get to see all the latest international shows. One can also watch all Live sports and TV channels. However, you will see some ads on live sports and TV channels.
Apart from this, the subscription also offers LIve events of WWE – RAW, SmackDown, Blockbuster and Raw Talk. Moving on, you can watch kids content and it also allows up to 2 concurrent watching experiences. The plan also supports offline download and one can set up to 5 profiles.
How to Get SonyLIV Premium Subscription For Free?
There are multiple ways through which you can get the SonyLIV Premium subscription for free. Here's what you need to know:
Paytm First
Paytm is also offering a special deal with its Paytm First membership. Customers will get free membership of Sony LIV Premium with the purchase of Paytm First from its platform. The Paytm First membership comes with a price tag of Rs 899 for 6 months. Under this, you will get a Sony LIV Premium subscription for 6 months for free that is worth Rs 699. Apart from this, you also get ZEE5 Premium, Zomato Pro, Voot Select, Gaana Plus, and more for free. This coupled with other interesting features and benefits makes it probably one of the best offers you can get to unlock free SonyLIV premium membership.
Also Read: Netflix Plans 2021: Best Monthly and Yearly Plans, Subscription Prices, Offers and Validity Details
Flipkart SuperCoins
Flipkart is also giving you a chance to buy a Sony LIV Premium subscription by using its Flipkart Super Coins. The company has revealed that if a user has more than 250 Flipkart Coins, he/she can easily buy the subscription from the e-commerce store. Here's what you need to do:
Go to the Flipkart Plus membership page and select SuperCoins to purchase the SonyLIV subscription.
You will get a coupon code once done.
Now go to the Sony LIV application and select the Sony LIV Premium subscription. Follow the on-screen instructions to register as a new user.
Enter the coupon code and click on 'Avail Offer' to get the discount on the SonyLIV premium subscription.
Also Read: Disney Plus Hotstar Plans: Premium vs Mobile Subscription, Price in India, Offers and More
Times Prime
Times Prime is also offering a free Sony LIV subscription for its subscribers. However, in order to avail of this, you need to first buy the Times Prime subscription worth Rs 999. Once you buy the subscription of Times Prime, you will get 6 months of free Sony LIV Premium subscription for free. Here's how to activate it:
Download the Times Prime application and generate a unique coupon code for Sony LIV.
Now, sign-up or sign-in to the Sony LIV application or website.
Go to the 'Premium' section and click on the 'Subscribe Now' button.
Select 6 months LIV Premium subscription and click on 'View Offers'
Now, enter the coupon code and click on Apply to get a free 6 month of LIV Premium subscription.
SonyLIV Premium Subscription Bundle Offers
If you are looking to directly purchase the subscription of the SonyLIV Premium application, then you are in for a treat as well. This is because the platform is offering some interesting discounts on the purchase of the Premium membership. To start with first, customers opting for a Premium subscription can choose between three different deals including one from AJIO, BigBasket and Myntra. To start with AJIO, users will get Rs 1,000 off on the purchase of Rs 3000 from AJIO. Moving to BigBasket, one can get 25 per cent off on BBStar membership. Lastly, you can also get a discount voucher of up to Rs 999 on Myntra.
Thanks for reading till the end of this article. For more such informative and exclusive tech content, like our Facebook page