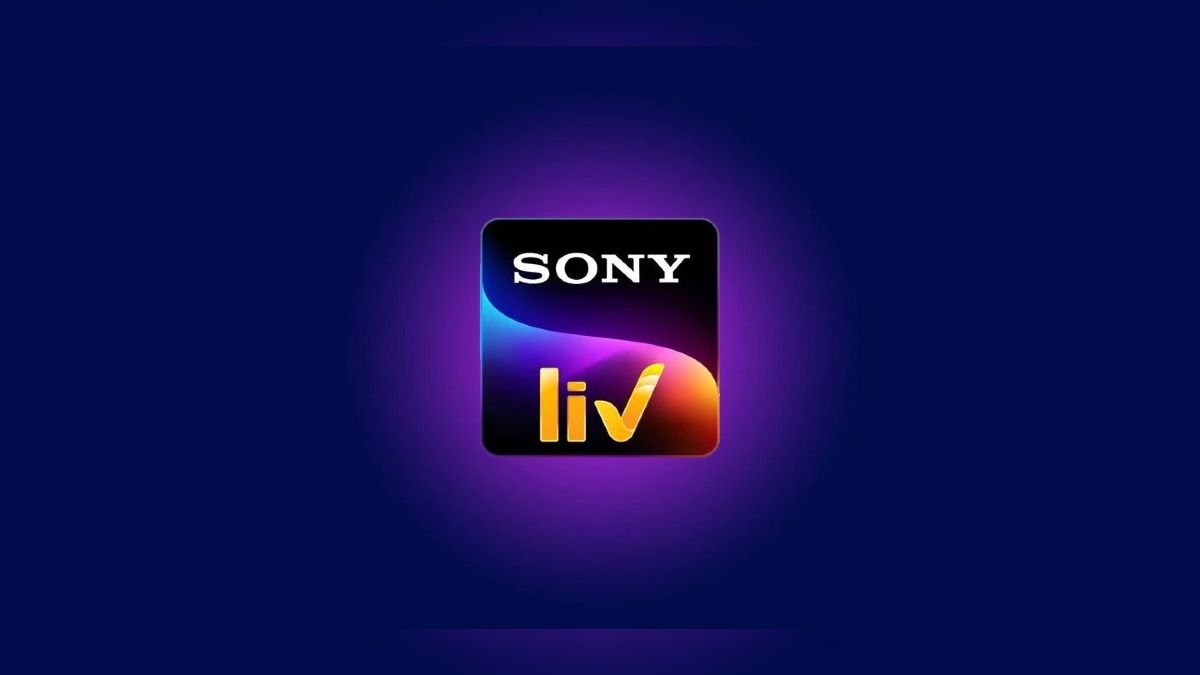 SonyLIV is one of the trending video-on-demand platforms in India. The company has recently re-launched the streaming platform with a promise to deliver a top-of-the-line experience for its customers. And like most streaming services, it also offers multiple subscription plans for its customers. We have WWE Network and Sony LIV Premium. The latter gives you access to virtually everything that is available on the platform for Rs 999 per year. That being said, if you are not willing to pay for the subscription to Sony LIV Premium, there are some workarounds through which you can get it effectively for free. In this article, we are going to tell you about the ways through which you can get a Sony LIV subscription free of cost. Here's how:
Also Read: Sony LIV Subscription Plans and Price 2023: Best SonyLIV Monthly and Yearly Plans, Offers, Validity
What are the Benefits of a SonyLIV Premium Subscription?

SonyLIV offers three different subscription plans for its customers. It comes with a Mobile Only and SonyLIV Premium subscription. Out of the two, the Premium subscription gives you full access to all the content available on the platform. The subscription comes with a price tag of Rs 299 per month, Rs 699 for 6 months and Rs 999 for 12 months. Coming to the benefits, you will see all the latest international shows. One can also watch all Live sports and TV channels. However, you will see some ads on live sports and TV channels.
Apart from this, the subscription also offers Live events of WWE – RAW, SmackDown, Blockbuster and Raw Talk. Moving on, you can watch kids' content, and it also allows up to 2 concurrent watching experiences. The plan also supports offline downloads and one can set up to 5 profiles.
Next on this list is the Mobile Only subscription plan. The pack has a price tag of Rs 599 and is valid for one full year. With this, customers will be able to see the latest international shows, all Live Sports and TV channels, Live Events of WWE (Raw, SmackDown, Blockbuster & Raw Talk), and more. One can watch all the content on a mobile screen.
How to Get SonyLIV Premium Subscription For Free?
There are multiple ways through which you can get the SonyLIV Premium subscription for free. Here's what you need to know:
Paytm First
Paytm is also offering a special deal with its Paytm First membership. Customers will get free membership of Sony LIV Premium with the purchase of Paytm First from its platform. The Paytm First membership comes with a price tag of Rs 899 for 6 months. Under this, you will get a Sony LIV Premium subscription for 6 months for free that is worth Rs 699. Apart from this, you also get ZEE5 Premium, Zomato Pro, Voot Select, Gaana Plus, and more for free. This coupled with other interesting features and benefits makes it probably one of the best offers you can get to unlock free SonyLIV premium membership.
Also Read: Netflix Plans 2021: Best Monthly and Yearly Plans, Subscription Prices, Offers and Validity Details
Times Prime
Times Prime is also offering a free Sony LIV subscription for its subscribers. However, in order to avail of this, you need to first buy the Times Prime subscription worth Rs 999. Once you buy the subscription of Times Prime, you will get 6 months of free Sony LIV Premium subscription for free. Here's how to activate it:
Download the Times Prime application and generate a unique coupon code for Sony LIV.
Now, sign-up or sign-in to the Sony LIV application or website.
Go to the 'Premium' section and click on the 'Subscribe Now' button.
Select 6 months LIV Premium subscription and click on 'View Offers'
Now, enter the coupon code and click on Apply to get a free 6 month of LIV Premium subscription.
Also Read: Disney Plus Hotstar Plans: Premium vs Mobile Subscription, Price in India, Offers and More
Reliance Jio Fiber
Reliance JioFiber is also offering a free SonyLIV Premium subscription with a range of broadband plans. The telecom operator has broadband plans starting from Rs 999, which goes up to Rs 8,499 that offers over 12 OTT apps subscriptions, including SonyLIV Premium, Amazon Prime, Disney+ Hotstar, Voot Select, ZEE5, Lionsgate Play, Netflix, and more.
Tata Play Binge Combos
Tata Play has recently introduced its new range of bundled plans that comes with OTT subscriptions and broadcast packs. The Tata Play Binge combo offers start at Rs 399 per month and users get OTT subscriptions to SonyLIV Premium. Moreover, the company also provides access to ZEE5, Disney+ Hotstar, Netflix, Amazon Prime, Voot, and more.
Vodafone Idea Offers
The telecom operator is offering free access to SonyLIV Premium subscription with its range of postpaid plans. Users can select an add-on pack on their postpaid plan of Rs 100 per month to access the SonyLIV Premium subscription for free. Moreover, the operator is also offers Rs 82 data voucher plan that will provide free access to SonyLiv Mobile for 28 days.
Airtel Prepaid Offers
You can also access SonyLIV Premium subscription for free if you are an Airtel customer. The operator offers free access to SonyLIV through its Airtel Xstream application. The app allows customers to choose from any six OTT platforms. One can recharge for Rs 148, Rs 299, Rs 359, Rs 549, Rs 699, Rs 719, Rs 839, and Rs 999 prepaid plans.
SonyLIV Premium Subscription Bundle Offers
If you are looking to directly purchase the subscription of the SonyLIV Premium application, then you are in for a treat as well. This is because the platform is offering some interesting discounts on the purchase of the Premium membership. To start with first, customers opting for a Premium subscription can choose between three different deals including one from AJIO, BigBasket and Myntra. To start with AJIO, users will get Rs 1,000 off on the purchase of Rs 3000 from AJIO. Moving to BigBasket, one can get 25 per cent off on a BBStar membership. Lastly, you can also get a discount voucher of up to Rs 999 on Myntra.
SonyLIV Premium Discount Offer for ICICI Bank Customers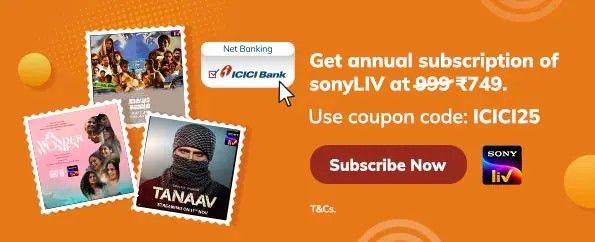 If you are an ICICI bank customer, you are in for a treat. The bank has revealed a discount on the annual membership of SonyLIV Premium, which is Rs 999. ICICI bank customers will get a 25 per cent discount while making payments via net banking. This means users can get the membership for as low as Rs 750. However, it is important to note that the offer is valid till August 09, 2023. Here's how you can get it:
Go to SonyLIV website on browser or open the application on your smartphone.
Sign in to SonyLIV and select the annual SonyLIV Premium plan.
Now, enter the code ICICI25 in Coupon Code Section.
Once the coupon code has been successfully applied, you have to make payment using ICICI netbanking facility.
Once done, you will get annual SonyLIV Premium subscription at an discounted price.