Highlights
Disney+ Hotstar is now streaming Soppana Sundari
Aishwarya Rajesh, Lakshmi Priya Chandramouli, and Deepa Shankar play the leads
The movie will be released in multiple languages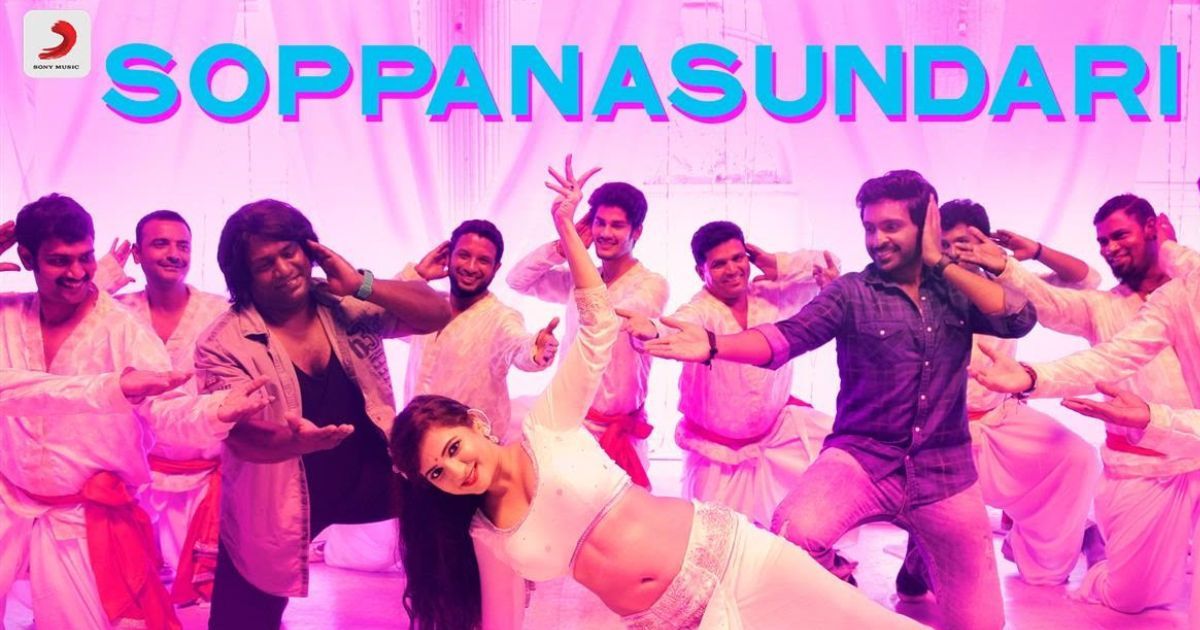 Aishwarya Rajesh's Soppana Sundari hit the screens on 14th April. It has been already revealed that the OTT streaming rights of the film have been bagged by Disney+Hotstar. And now the official date of the release of the film on the streaming giant's platform has been revealed. The movie has had a respectable box office performance. Digital viewers, however, are curious about the release date, when "Soppana Sundari" will finally stream after its theatrical run. So don't worry fans, we are here to give you more information on that. We will tell you when the movie will be released online, its cast and crew, and other information.
According to the tweet of the official streaming partner Disney+ Hotstar, it will release the movie on May 12 on its platform and fans can watch it from that day. Read on to know more.
When and Where to Watch Soppana Sundari
Disney+ Hotstar has revealed that it will release Soppana Sundari on its platform on May 12 for its viewers. The fans of the movie just need a subscription to the digital behemoth to watch the movie from the comfort of their homes.
| | | | |
| --- | --- | --- | --- |
| Movie/ Show Name | OTT Platform | Release Date | Language |
| Soppana Sundari | Disney+ Hotstar | May 12 | Hindi, Tamil, Telugu, Kannada, Malayalam |
The Hilarious #SoppanaSundari🚗 will be arriving from May 12 on #DisneyPlusHotstar @aishu_dil @LakshmiPriyaaC @SGCharles2 @Hamsinient @HueboxStudios @ahimsafilms pic.twitter.com/WWDG42dBOF

— Disney+ Hotstar Tamil (@disneyplusHSTam) May 2, 2023
Official trailer and Plot
Agalya (Aishwarya Rajesh), a young woman from a low-income family, wins a car worth Rs 10 lakh in a fortunate lucky draw in the movie. Her elderly father, mother (Deepa), and mute sister (Lakshmi Priyaa) live with her. Trouble erupts when Agalya's brother (Karunakaran), who has been alienated from the family, asserts that he is the true beneficiary of the lottery.
Thenmozhi, Agalya's mute sister, reveals yet another bombshell as Agalya muses over how to handle her egotistical brother and the amorous inspector managing the case. She tells Agalya that the car's trunk contains a dead body. The remainder of the narrative focuses on how Agalya resolves this difficult predicament and escapes this mess in spite of all the obstacles.
Soppana Sundari, directed by SG Charles, is a dark comedy. Aishwarya Rajesh, Lakshmi Priya Chandramouli, Deepa Shankar, Karunakaran, Sathish, Redin Kingsley, Mime Gopi, Sunil Reddy, and Thendral Raghunathan are among the ensemble cast members in the movie.
Production companies Hamsini Entertainment & Huebox Studios and Ahimsa Entertainment are behind the dark comedy. Bala Murugan, and Vignesh Rajagopalan, has handled the cinematography and K Sarath Kumar helped in editing, respectively. Ajmal Tahseen is the composer of the music.
Reception
When it comes to audience approval, the Tamil film "Soppana Sundari" is making all the right noises. Critics have given the comedy movie a mixed bag of reviews, but viewers adore the film's dark humour. More than 60 per cent of people on IMDb have given this movie a 7.6 out of 10 rating.
Watch out this space for more such stories and do tell us what you feel about this story.