Highlights
Elon Musk renamed TweetDeck to X Pro earlier this month as part of the rebranding.
TweetDeck was one of the most popular third-party clients until Twitter acquired it in 2011.
Musk first revealed his plan to do TweetDeck, a paid service, last month.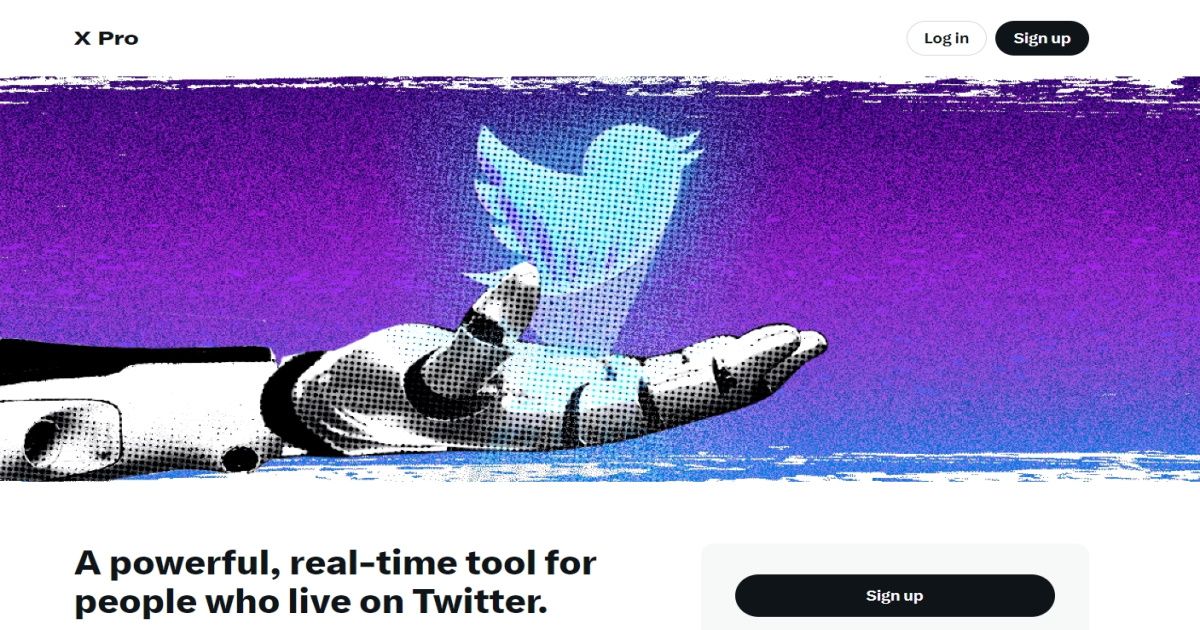 Elon Musk is continuing with his goal of transforming Twitter (now X) into something completely new. It has led to divided and vocal opinions about the platform and its future, but as has been the case in the past, Musk seems to be unbothered by what others have to say. It is time for a new major change that will likely trigger strong opinions from X fans. The popular tool TweetDeck (now X Pro) has officially become a paid subscription service.
The change is visible when accessing the X Pro website (tweetdeck.twitter.com) while you are signed into X. It automatically gets redirected to the X Premium (formerly Twitter Blue) subscription page. It is the page that shows the benefits of becoming a paid user. Users can then choose whether to go for the monthly or annual plan.
X Pro is currently not showing any signs of becoming a paid service when accessing the website without signing in. The home page simply says, "A powerful, real-time tool for people who live on Twitter." It is accompanied by options for either signing in or signing up.
It is undoubtedly a major change as a large number of users relied on X Pro to use X in a more efficient manner. It provided various power features for free, like managing multiple timelines on a single screen, tracking and organizing content, and engaging with communities. This is now behind a paywall that costs Rs 650 per month or Rs 6,800 per year if subscribed on the web. It will cost users more if they subscribe via iOS or Android applications.
Even though X Pro becoming a paid service is disappointing news, it is not something that has happened out of the blue. X first revealed the change was coming last month as the company looks to earn as much revenue as possible. It said users would get access to a new and revamped TweetDeck.
X said users would get to import all their saved searches, lists, and columns to the new experience. The new X Pro now supports full composer functionality, Spaces, video docking, and polls, among other things.
X Premium membership comes with a few other benefits as well. It says paid users will get prioritized rankings in conversations and searches. They can post longer 1080p videos, edit tweets, and format the text (bold and italic). X has also started sharing ad revenue with verified users, thus allowing users to earn from the platform based on the impressions their tweets get.