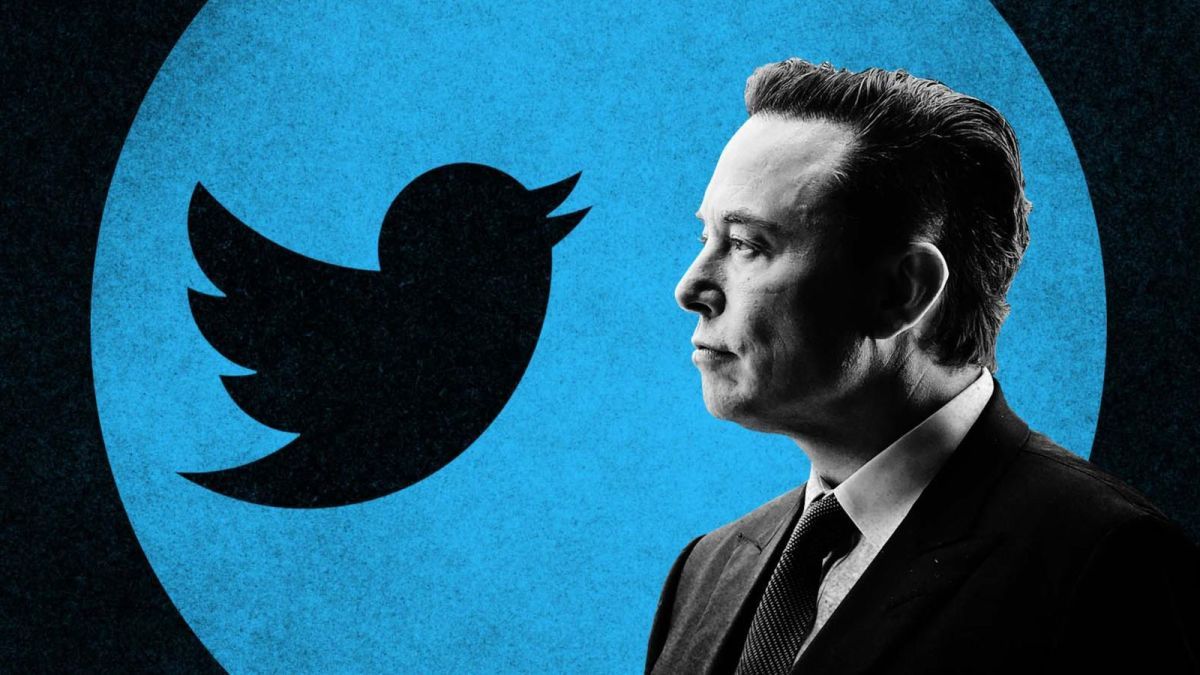 Twitter has been going through a lot of changes since new owner Elon Musk took over. The company has been at the centre of the news cycle owing to multiple reasons. Some of these include laying off thousands of employees, taking away benefits and the launch-to-unlaunch-to-relaunch process of Twitter Blue. Musk's Twitter has also removed some features that were deemed to be unnecessary or not as useful. Today, the company has removed a feature that might make Android promoters happy. Twitter has removed the device label feature from its platform.
This means that users will no longer get to know if a tweet was made from an Android device or an iPhone. Basically, the "Twitter for iPhone" and "Twitter for Android" label below every tweet are gone (for now). Musk confirmed the news and tweeted "Hallelujah".
RIP "Twitter for iPhone", "Twitter for Android
Billionaire Elon Musk has now confirmed and removed device labels under tweets, which revealed from what device a post was made. The move is a part of the "power to the people" plan that Musk announced days after taking over Twitter.
Musk had previously stated that the company will stop several microservices, which included device labels. The Tesla CEO stated that the feature does nothing but waste screen space and computing.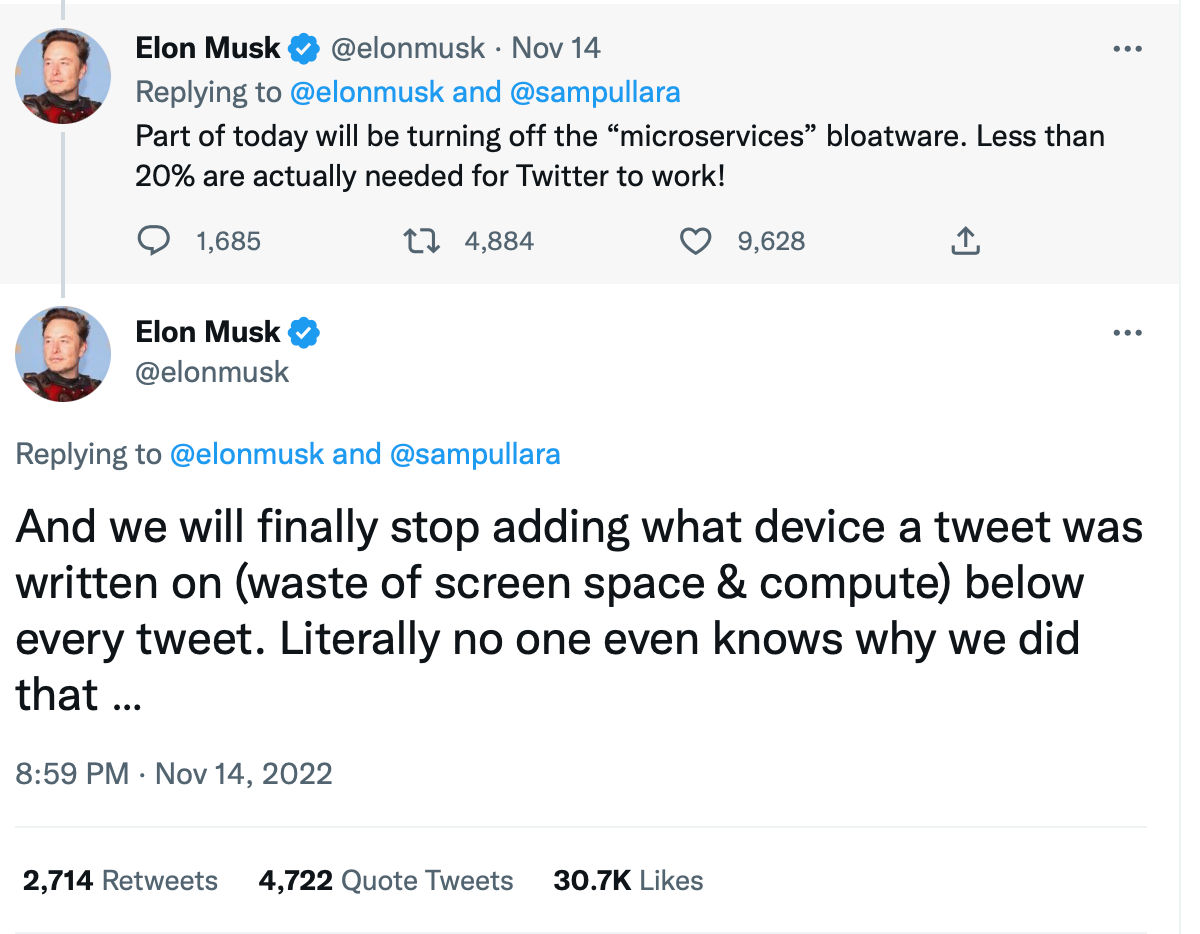 While we do not know what the now empty space will be used for, for now, the absence of labels will certainly make some companies and promoters happy — looking at you, Android OEM promoters.
Several official Twitter handles of Android companies have been caught using an iPhone to tweet about something. The Twitter Police (a term popularised by YouTuber Marques Brownlee, aka MKBHD) caught Android companies red-handed because of the device labels feature. These include the likes of Samsung, Huawei and Google.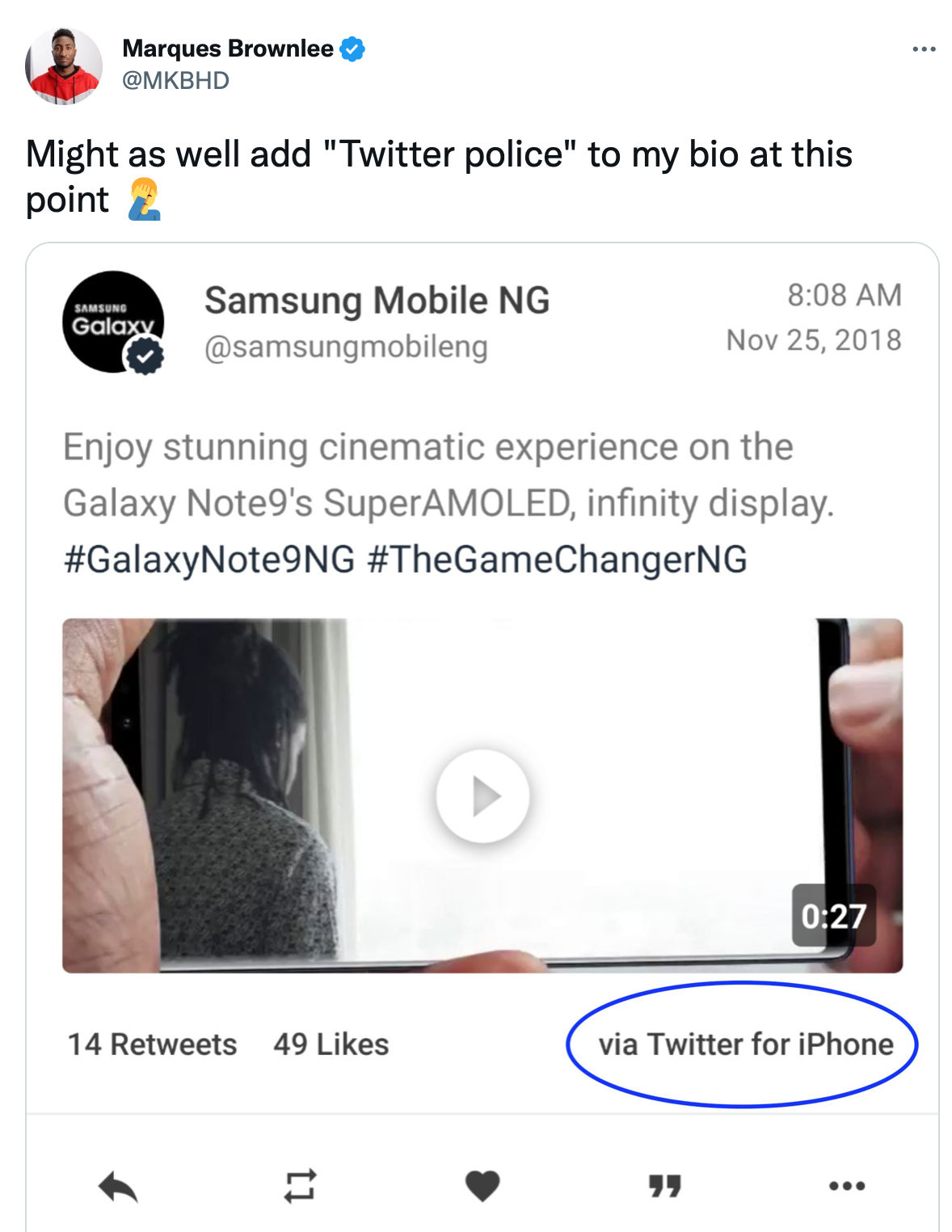 The posts went viral, not because of the content, but because the tweets were made using an iPhone. Huawei reportedly punished employees for the blunder.
Of course, the Twitter Police will not be happy with the feature going away. But hopefully, Musk, like many other features, might bring it back. Who's to say? Except for Musk, of course.