Highlights
There's a limited-time offer to update Aadhar cards for free.

You can do it from their websites.

But if the website is different from the website, you can also update it by visiting the Aadhar Card booth near you.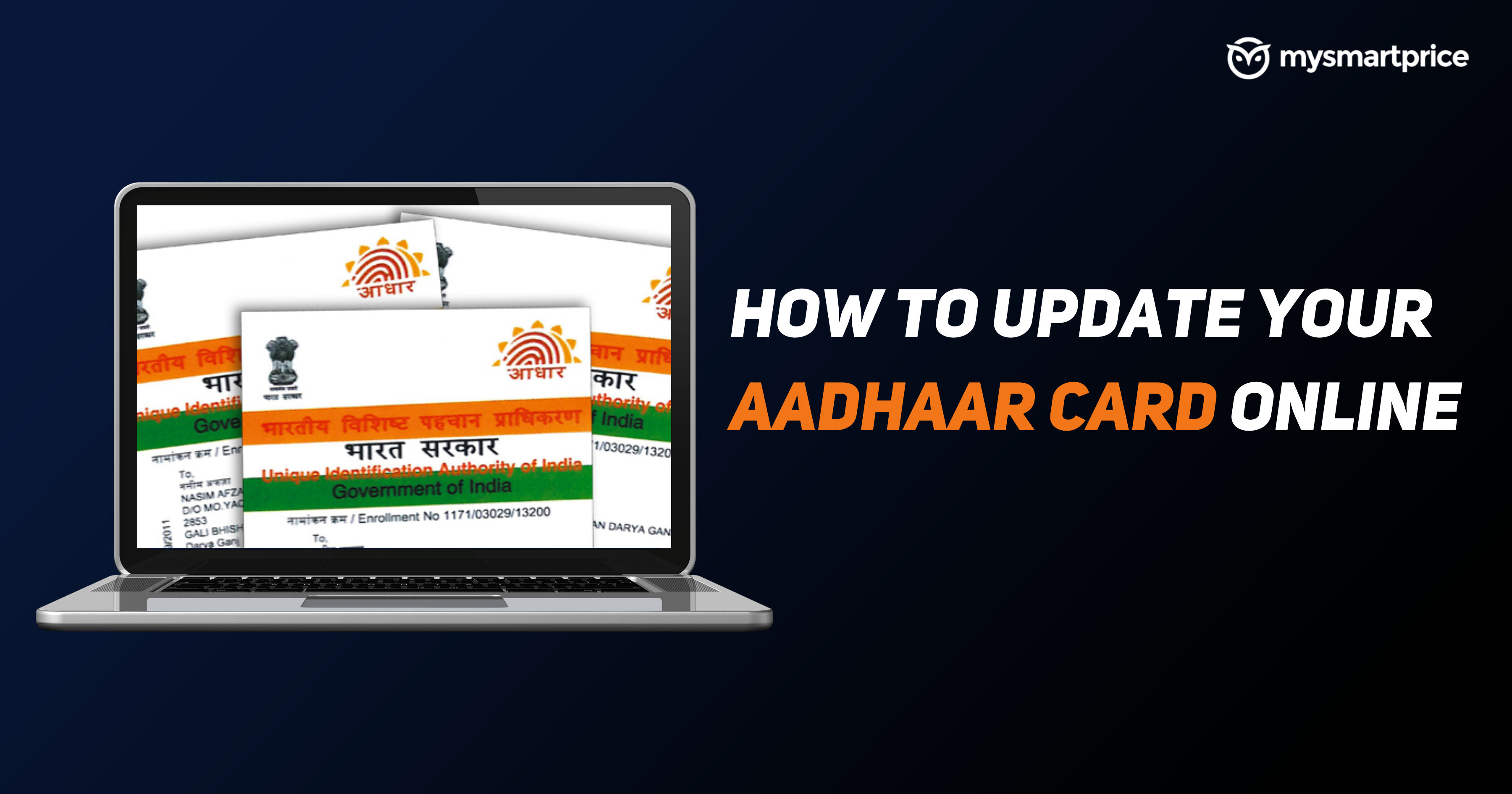 The Aadhar card was first introduced in India in 2009 and was made mandatory to prove your Indian citizenship. It's almost 15 years since it was first made available, and many of the personal details like address, age, first or last name information like that tend to change over time.
To compensate for this change Indian government recently started offering Aadhar card updates for free. Before, it was a minimum of ₹30 with up to ₹150 depending on the information you wanted to update. But this free update scheme is valid for a limited time only, valid till June 14. So before it goes away, here's how you can get your Aadhar card updated for free.
How to Update Aadhar Card for Free
There are several ways to update your Aadhar card. One requires visiting their official website, and the other requires visiting Aadhar update booths near you. If you want to update your address, name, or DOB, you can do it without leaving your seat directly from your phone. But, if you wish to update your photo or biometric, visit the Aadhar Update Booth near you. Follow along to understand both processes and how to do them.
Keep Demographic Details Updated to Strengthen Your #Aadhaar.
If your Aadhaar had been issued 10 years ago & had never been updated – you may now upload Proof of Identity & Proof of Address documents online at https://t.co/CbzsDIBUbs 'FREE OF COST' from 15 March – June 14, 2023. pic.twitter.com/CFsKqPc2dm

— Aadhaar (@UIDAI) March 16, 2023
How to Update Aadhar Card from UAIDI Website
Open the official

UAIDI

website

Click on the banner "Please Upgrade your Aadhar" or

click here

to get redirected to the log-in page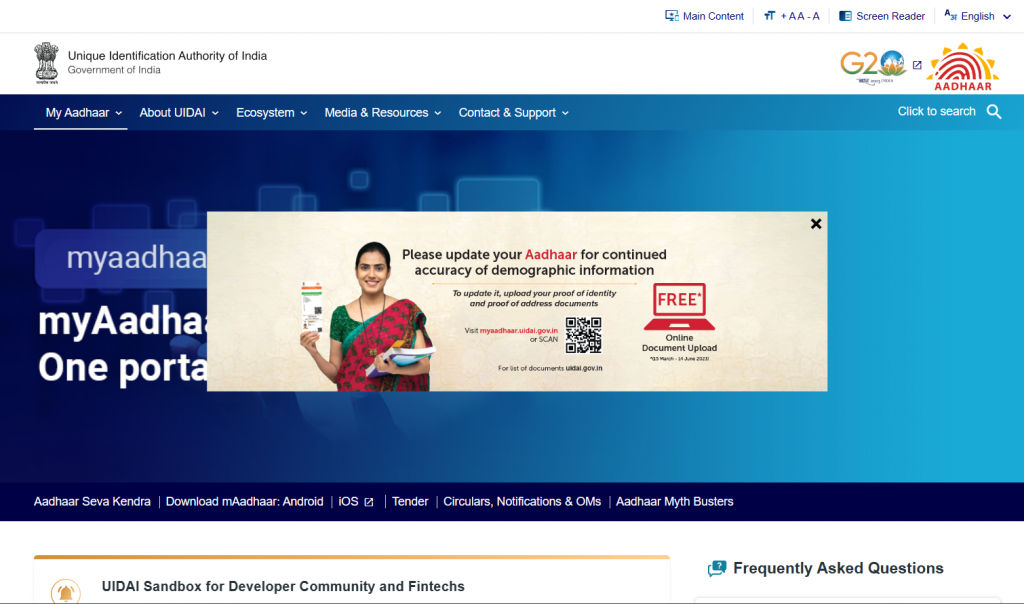 (It will be on top of the website when you open it)
On the following page, click "Log in."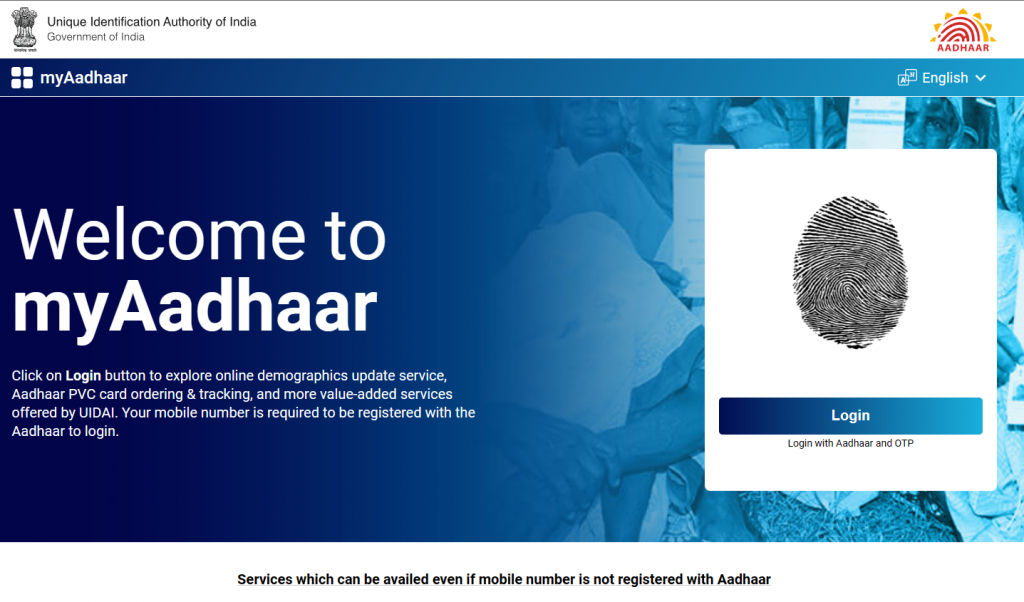 Enter your Aadhar card number, Captcha Code, and OTP that you receive on the number linked with your Aadhar card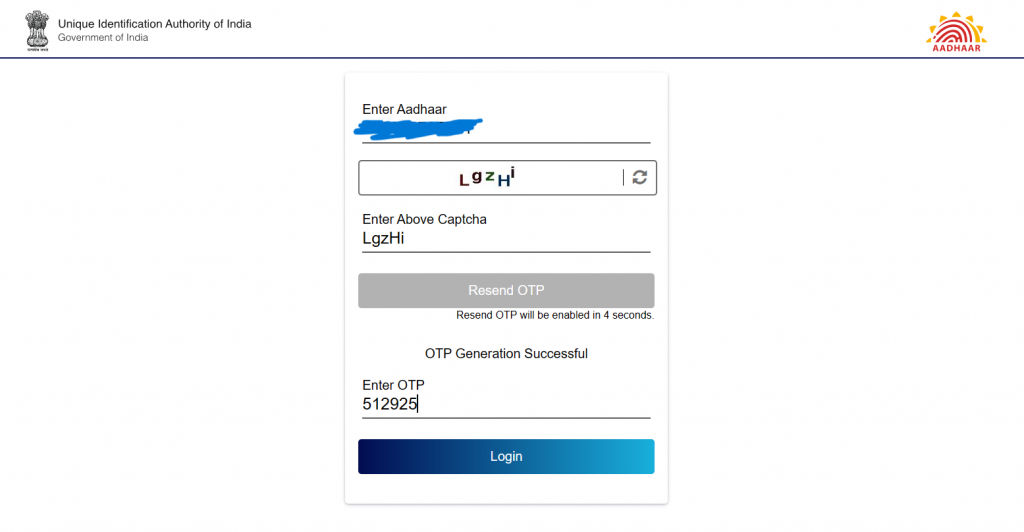 Click on the

Log-in

button,

Scroll down to the next screen and click on "Document Update."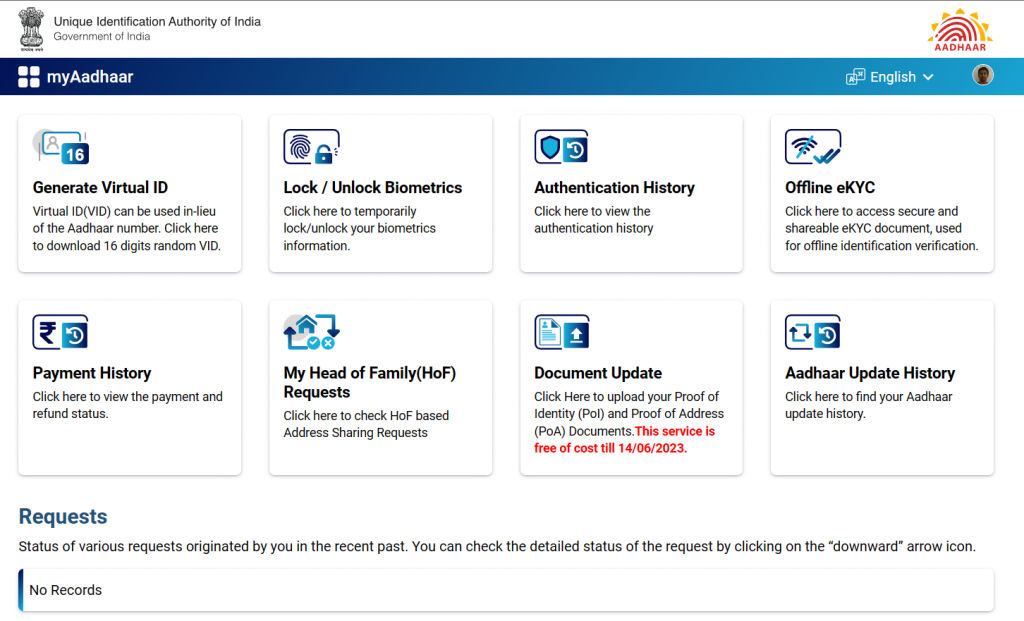 Once you are on the verification page, go through your demographic details, and if you find any corrections click on the given link or click next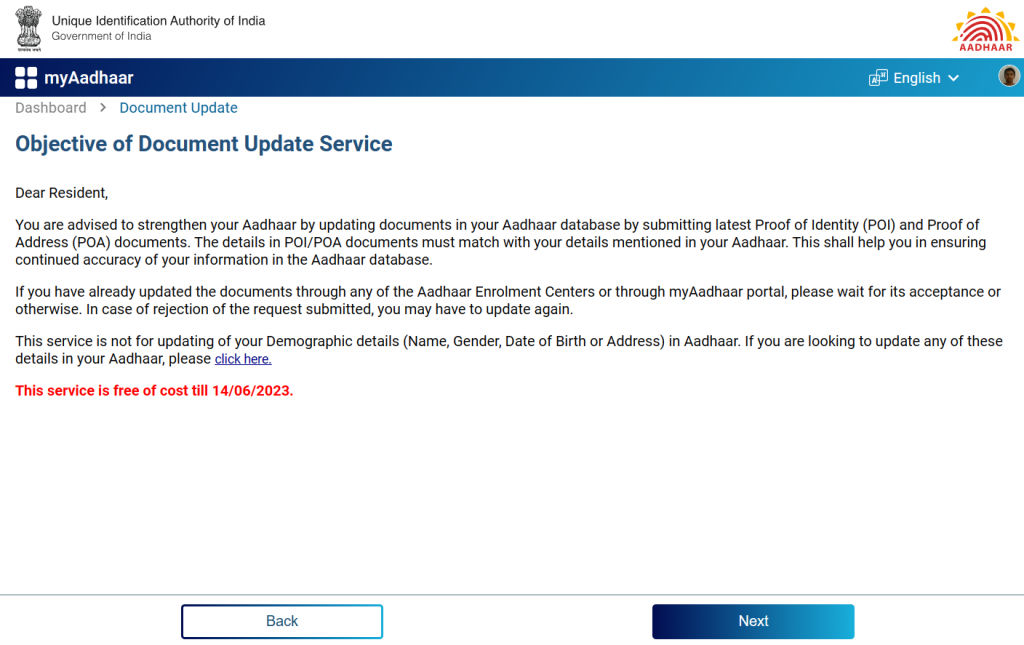 Now select the type of document you are uploading and then upload a picture of it in the given fields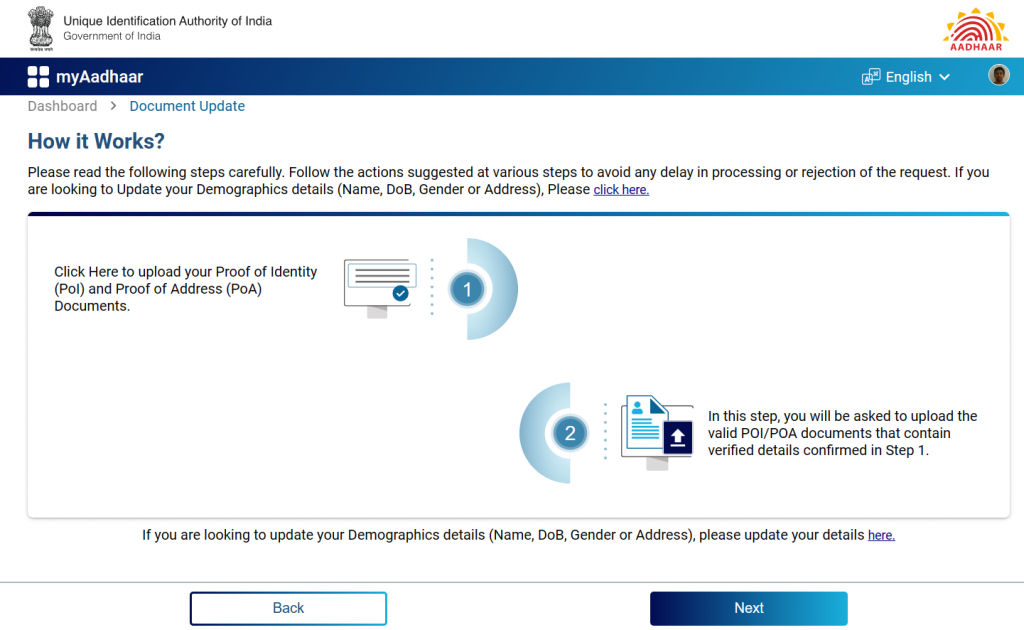 Check right on the consent warning at the bottom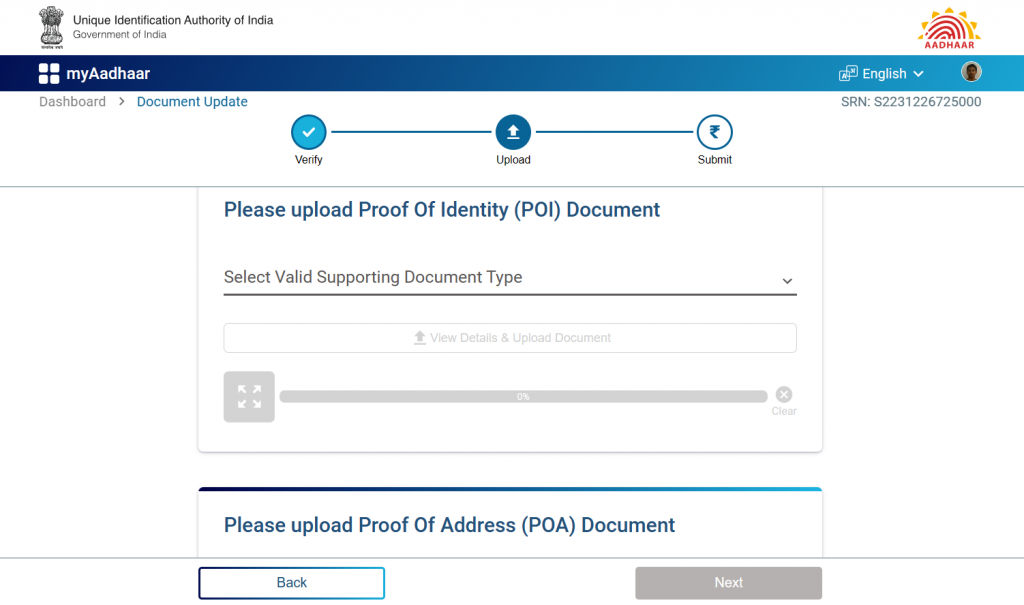 Once you are done, hit next and click done
As of right now, till the 14th of June, users will be able to update their details for free after that, it will charge ₹50 for each update on the UAIDI website. Keep the document size less than 2MB and a clear scanned copy of the document to upload. It will make your process more accessible and update things in one go.
How to Update Aadhar Cards from Local Aadhar Card Update Booth
If you need help updating the official website, visit your local Aas]dhar card update boot. These booths are usually held at Banks, Municipal, or Post offices. You can find your nearest Aadhar Card Update Booth form here. On the site, enter your state and pin code, or use the search box to search Aadhar Update / Enrollment booths in your area or city.
FAQs
1. How long do we have to update our Aadhar Card for free?
You can update your Aadhar card for free by the 14th of June. After that, it will be a chargeable service with ₹50 per update.
2. Do we need the original Aadhar card to update the new details?
No, you only need an Aadhar card number and phone number to update your details. You will receive an OTP to verify it's you on the website.
3. How much time does it take for new details to reflect?
Generally, it takes around three working days for your Updated details to reflect in your Aadhar card.
4. Can I print an updated Aadhar card?
Once your details are reflected in the Aadharcard details, you can download your updated Aadhar card from the official UAIDI website.