Highlights
Riot Games has been teasing a new Valorant map for a while, and it will finally be available at the Champions 2023 Grand Finals.
The new map is called Sunset and it will be launched along with Episode 7 Act 2.
Sunset will feature only two spike locations but offers a three-lane battle area for players.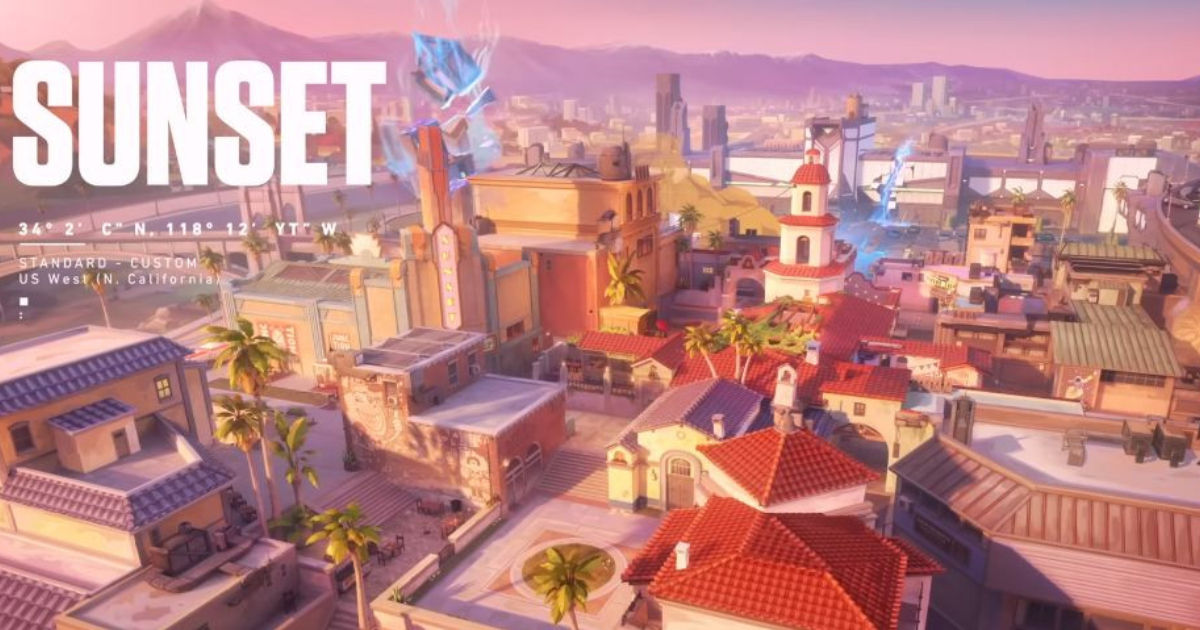 During the Valorant Champions 2023 Grand Finals which was held in Los Angeles, Riot Games revealed a new map coming to Valorant. Scheduled to arrive with the launch of Valorant Episode 7 Act 2, the new map is titled Sunset. The new map is inspired by the same city where Valorant Champions 2023 took place. The new map will introduce the brightly illuminated streets of Los Angeles to the competitive first-person shooter game, however, there is of course a slight deviation from the original City of Angels' style.
Valorant has not gotten a new map in the past seven months and the last map that made its debut in Riot's hit FPS game was Lotus when Episode 6 Act 1 launched on January 10, 2023. Fans of Valorant will find a new location to battle in Episode 7 Act 2 when Sunset joins the rotation. The second map to be introduced to Valorant in 2023 will be Sunset.
Fans are interested to see what the new map has to offer because it is new. We'll talk about the newest map that Valorant will soon be getting down below.
Also Read: Gamescom 2023 Opening Night Live: Starfield Trailer, COD MW 3 Gameplay, Tekken 8 Launch Date and Everything Announced
Valorant New Map Named 'Sunset' Officially Revealed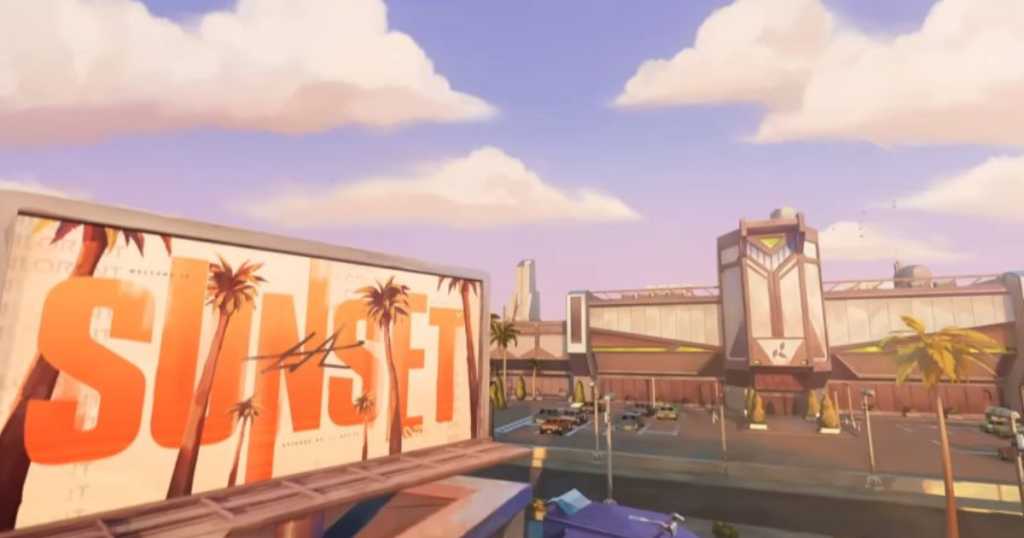 Valorant currently has 9 playable maps and Sunset will be the tenth instalment in the rotation. The open map provides a better look at the culture that Los Angeles is known for, such as busy food trucks, a crowded freeway, graffiti artwork exhibiting local artists' work, and a bright sunset.
Sunset is set in Los Angeles, the home to both the Valorant Dev team and the recently introduced agent, Gekko, who has proven to be highly popular. Now that Sunset is available, we can explore Gekko's hometown via a map that sticks to the basic three-lane, two-site map that is quite typical in games like Valorant.
What distinguishes Sunset from previous Valorant maps is the emphasis on controlling mid, and how both teams will have the opportunity to claim it as their own during a round. The midfield appears to favour neither team and having a presence there for the duration of the round appears to be crucial. The map lacks the "gimmicks" that Valorant fans have grown accustomed to seeing in new maps, such as rotating or closable doors and teleporters.
Sun's up, guns up. Take a tour of L.A.'s vibrant sites on our new map: Sunset. pic.twitter.com/wwG0lwN7j3

— VALORANT (@VALORANT) August 26, 2023
"Sunset features a mid that is fairly difficult to control and doesn't really favor one team or another; it's generally good for rifle ranges and opens up a bunch of opportunities for whichever team can take it. We expect to see both teams make mid control a central part of their strategy on Sunset," Joe Lansford, Lead Map Designer on Valorant, stated in a press release.
Sunset will initially be accessible only in Unrated queues and other short-game types. It may even have its own line, something that Valorant players are used to. The map is planned to be introduced to the competitive pool in the following patch cycle, which is slated for September 12, 2023.
Valorant New Map – Sunset Release Date
Your stay in paradise has been upgraded. At the start of Episode 7 Act 2, Breeze will return to the map rotation with a few changes—Fracture and Pearl will rotate out. Preview the changes below:

– Mid Pillar and Mid Cubby pic.twitter.com/rpgNyXv3r9

— VALORANT (@VALORANT) August 18, 2023
Sunset will be released on August 29th as part of Valorant Episode 7 Act 2. As always, the map will be available to all players and will be added to the active pool alongside Breeze, with Fracture and Pearl being deleted.
Also Read: Valorant Store Gets UPI Option Back as a Payment Method for Indian Players
MSP Gaming is the gaming arm of MySmartPrice. We are a one-stop destination for everything gaming. Join our community for regular tournaments and stay updated about the gaming ecosystem – https://bit.ly/msp_gaming_community