Highlights
Following the unmatchable success of Arcane, Valorant is expected to get a movie, a new leak reveals.
The leak claims that the Valorant movie is being created by Tencent, the parent company of Riot Games.
The leaker also attached a link to a YouTube video which has a thumbnail of Valorant's film.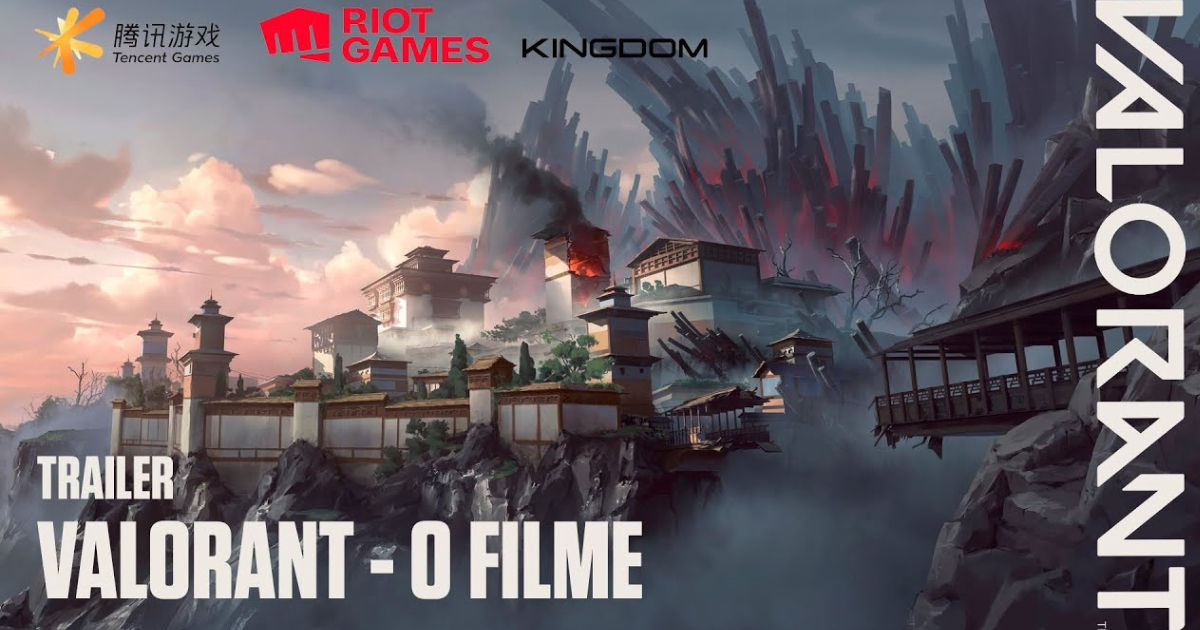 Riot Games' Arcane, a TV series inspired by their immensely famous MOBA League of Legends, was a tremendous hit, bringing fresh eyes to League of Legends and Riot Games at large. As Arcane was confirmed for a second season, there were speculations that Riot will create a TV program or film based on its other stories in LoL or for its new IP, Valorant.
A new leak suggests that a new movie based on Valorant is in development. This new leak has circulated on social media creating hype and excitement among the Valorant fans. If this rumour turns out to be true, it will be fantastic news for Valorant fans. Riot Games, like League of Legends, is attempting to create a highly rich and intriguing narrative with the overall Mirror Eart idea.
As a result, it will be very remarkable to see a film based on Riot's hit FPS game, which will most cover limitless stories which are to be told and a profusion of lore currently accessible in-game.
Also Read: Valorant System Requirements: Minimum and Recommended PC Requirements for Running Valorant at 30FPS, 60FPS and144FPS
A New Valorant Movie is Supposedly in Development: Leak

A Twitter user named Kingdom Laboratories, who is also a reliable Valorant insider has claimed that a film based on Valorant is releasing in 2025. He also attached a link to a YouTube livestream that will go live on October 13, 2024, with a rumoured teaser thumbnail.
"Trabalho ainda em produção, e será todo feito na China pela Tencent."

Vai diferente de Arcane. Vai ser assim: https://t.co/dNaLdmqdQg pic.twitter.com/lU7XpDRUCy

— KINGDOM LABORATORIES (@KLaboratories) August 13, 2023
According to a Valorant leaker, Kingdom Laboratories, which is named after an in-game firm, a film based on the game will be released in 2025, linked to a YouTube livestream that will run on October 13, 2024, with a rumoured teaser thumbnail.
It's unknown what the connected YouTube livestream will disclose, or whether the countdown will continue for the next year. It might, however, be a trailer for the rumoured movie.
The leaker also stated that the film would be different from Arcane and would have a similar look to the Valorant cinematic produced for the Chinese launch. of Valorant. Riot Games is owned by Tencent, which has its own animation and comics studio, thus they are likely to have the means to develop a high-quality film version.
The League of Legends Netflix series Arcane has been a huge hit. It was warmly appreciated by both reviewers and audiences, and it went on to win a lot of awards over the years. With fans anxiously awaiting the release of Season 2, there has been much excitement and expectation about how the story will unfold.
VALORANT's Movie is coming out in 2025! | #VALORANT

The trailer will be released on October 13, 2024!

🔗: @KLaboratories pic.twitter.com/4SfKfY5RLJ

— VALORANT Leaks & News (@VALORANTLeaksEN) August 14, 2023
As a result, it's not shocking to learn that Riot is considering making a film based on Valorant. With the production quality and crew behind it, as a result of multiple music videos and cinematics over the years, it might be another big hit like Arcane.
Furthermore, Riot apparently developing a film rather than a series on Valorant makes far more sense, considering the Mirror Earth story is still in its early stages. It is not as wide or thick as Runeterra, and there isn't much room for experimentation in terms of content volume.
The world-building that they have done with League of Legends and Legends of Runeterra is incredible. There are several areas and over 160 champions, creating endless options and narratives in Arcane. Things will not be the same for Valorant, though.
Despite the fact that it appears promising, Riot Games has not acknowledged or denied the existence of a Valorant film. If the leak moves further, it remains to be known whose studio will be engaged in the production. Fans will have to wait patiently for an official statement from either Riot or Tencent.
Also Read: Rainbow Six Siege Y8S3 Operation Heavy Mettle Announced With New Operator Ram, Weapons, Operator Rework and More