Highlights
Users can now have multiple WhatsApp accounts on the same device
The feature was rolled out officially by WhatsApp
We take a look at how to set up two WhatsApp accounts simultaneously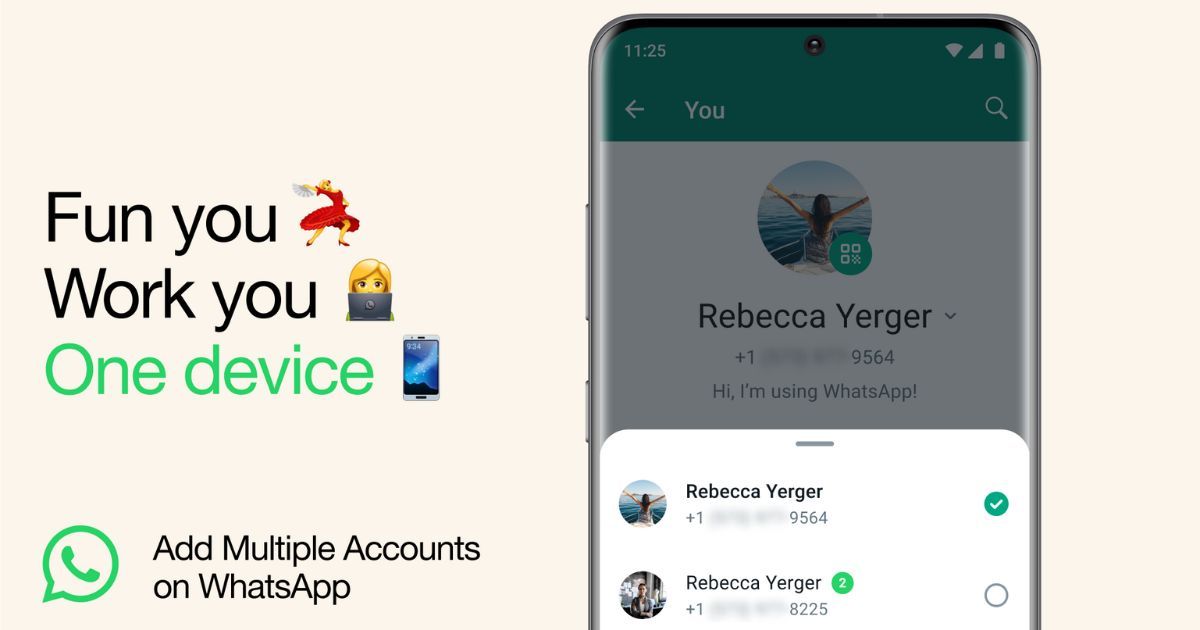 WhatsApp has finally announced the ability to use two WhatsApp accounts simultaneously. In an official blog post, WhatsApp said that the ability to have two WhatsApp accounts logged in at the same time will be helpful for switching between accounts, such as work and personal.
The feature was long-awaited as it essentially eliminates the need to log out of WhatsApp accounts each time for users who have separate ones for work, personal, etc.
WhatsApp Now Supports Multiple Accounts: How It Works
"Helpful for switching between accounts – such as your work and personal – now you no longer need to log out each time, carry two phones, or worry about messaging from the wrong place," WhatsApp said in the post.
Of course, users will need a second phone number and SIM card to set up a second WhatsApp account. Given the feature is aimed at eliminating the need to carry two separate phones, having a multi-SIM smartphone is also essential.
Next up, users can follow these simple steps to set up their account:
Step 1: Open the WhatsApp app
Step 2: Head over to the Settings menu
Step 3: Users will then need to click on the arrow next to their name
Step 4: Next, click "Add account"
Notably, the privacy and notification settings on each WhatsApp account can be managed separately.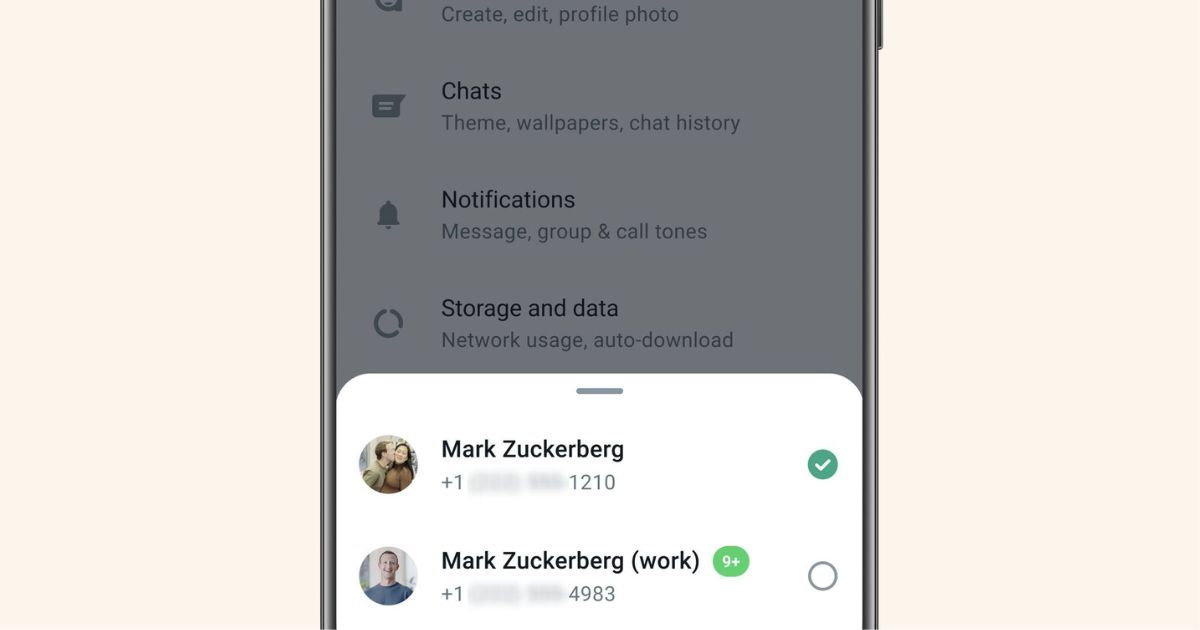 Users could have multiple WhatsApp accounts on their Android devices previously as well, through third-party apps such as 'Dual Apps', 'App Clone', 'Dual Messenger', etc. Now, WhatsApp has officially rolled out the feature for everyone.
Meta co-founder Mark Zuckerberg also took to Facebook to share the news. He also posted a screenshot, which shows the feature enabled for his WhatsApp accounts.
WhatsApp has been actively rolling out new features for its users, many of which are security-focused. For instance, earlier this month, the app announced the support for passkeys, which will allow users to securely log back into their WhatsApp accounts.
Prior to this, the secret code feature was introduced, allowing users to access their locked chats more easily. The secured chats, which could previously only be unlocked via the user's biometric lock can be unlocked more easily with secret codes. This secret code can be entered directly into the search bar of WhatsApp.