Highlights
Audio and video calling on X can be enabled or disabled by users.
X gives users the freedom to choose who can call them.
X audio and video calling has been under development for the last few months.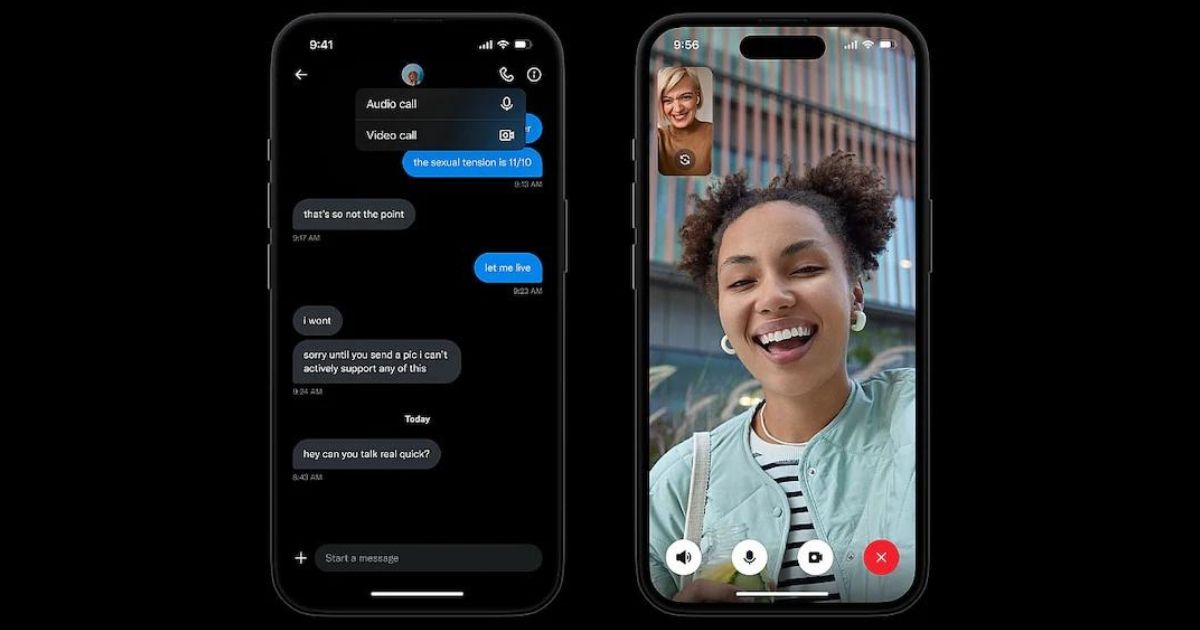 It was inevitable and it is finally here. X has officially begun rolling out audio and video calling support on the platform. It is the newest feature release from Elon Musk in his bid to make X a super app. The company executives have talked about the feature publically for the last couple of months. Here is everything you need to know about the new X feature.
How to Make Audio and Video Calls on X?
The video and audio calling support on X started to appear for some users last night. These users were welcomed by a notification "Audio and video calls are here" when they opened the app. The feature's availability has increased widely since the early release with select users. Even X's owner Elon Musk and CEO Linda Yaccarino have posted about the feature confirming the rollout.
You can check for the feature by visiting Settings > Privacy and Safety > Direct Messages > Enable Audio & Video Calling. It is a new toggle which is enabled by default but can be disabled at any time. The platform gives you the choice of whether you want to make and receive audio and video calls.
For those who want to keep it enabled, X has added three more controls. They can choose who can audio and video call them on the platform. These options are People in your address book, People you follow, and Verified users. This should help you eliminate unwanted calls from other users to some extent.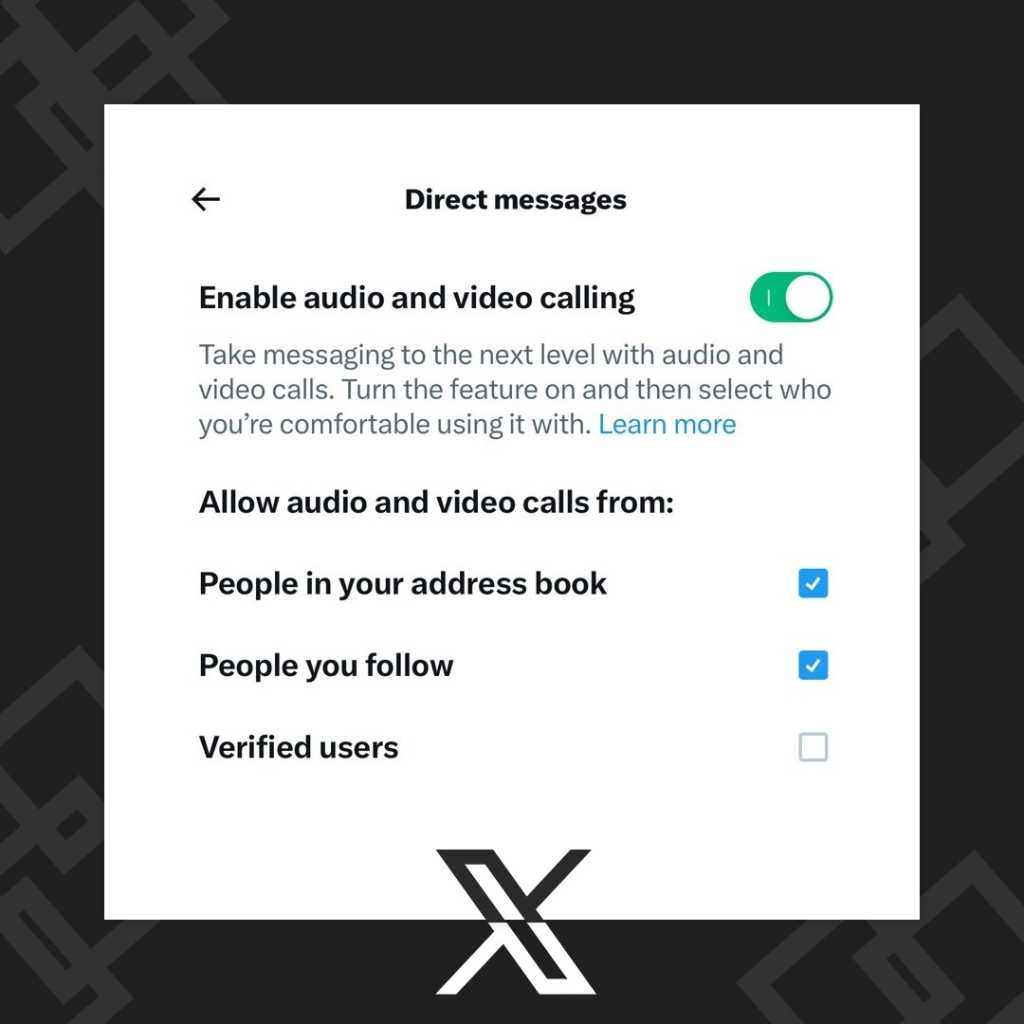 As for how to make audio and video calls on X, you will need to open DMs with the user you want to call. The app will show a phone icon in the top right corner once you are in the DMs. Tapping the icon will give you the choice between audio and video calls.
X CEO Yaccarion shared a post showing a glimpse of the video calling interface. It has all the common controls that you would expect. You can easily switch between the front and rear cameras, put the call on mute, turn off the camera, enable the speaker, and end the call. The feature is currently available on Android and iOS devices but should soon expand to Mac and PCs.
X recently added a new feature that lets users limit replies on their posts to verified accounts. Musk said the new restriction would help keep spam bots under control but as you can expect, not everyone agrees with the explanation.