Highlights
YouTube is testing its own video editing app named "YouTube Create"
The new app is currently under beta testing, on an invite-only basis
The YouTube Create app offers several video editing features such as filters, overlays, music, etc.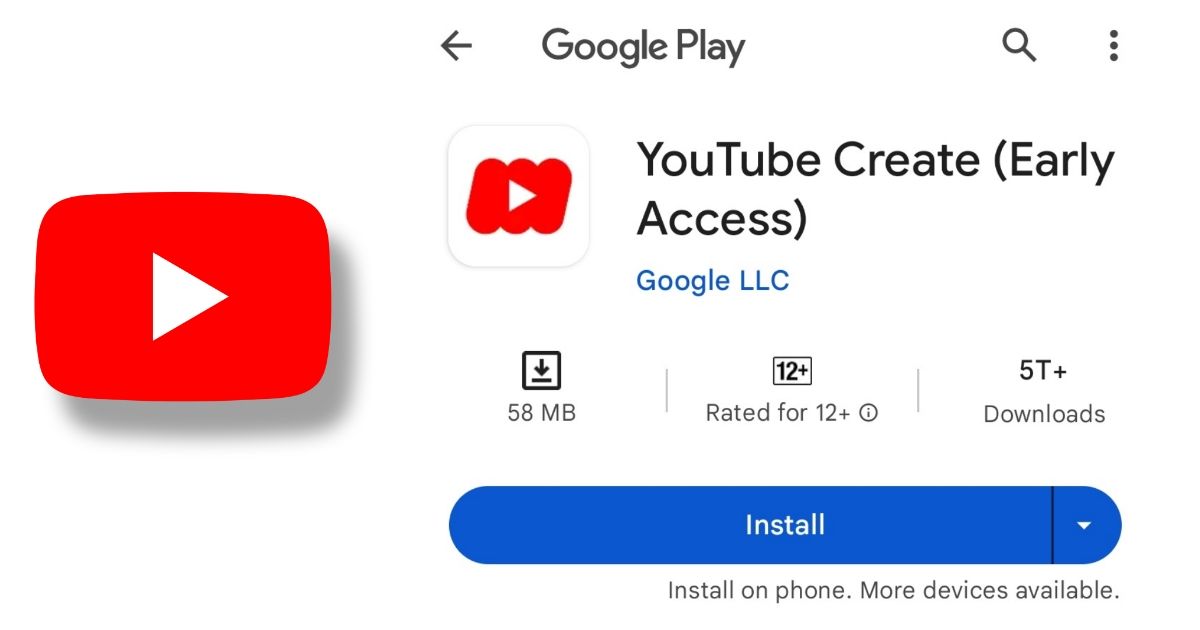 A few weeks back, Instagram launched its built-in reel editor where creators could directly edit their reels within the Instagram app itself. Following the same footsteps, YouTube is testing its own video editing app called "YouTube Create" to make editing easier for its creators.
Unlike Instagram, the video editor of YouTube is a completely separate app. As of now, the YouTube Create app is only available on Android on an invitation basis. Creators using the YouTube Studio app can check their dashboard to see whether they have received an invite.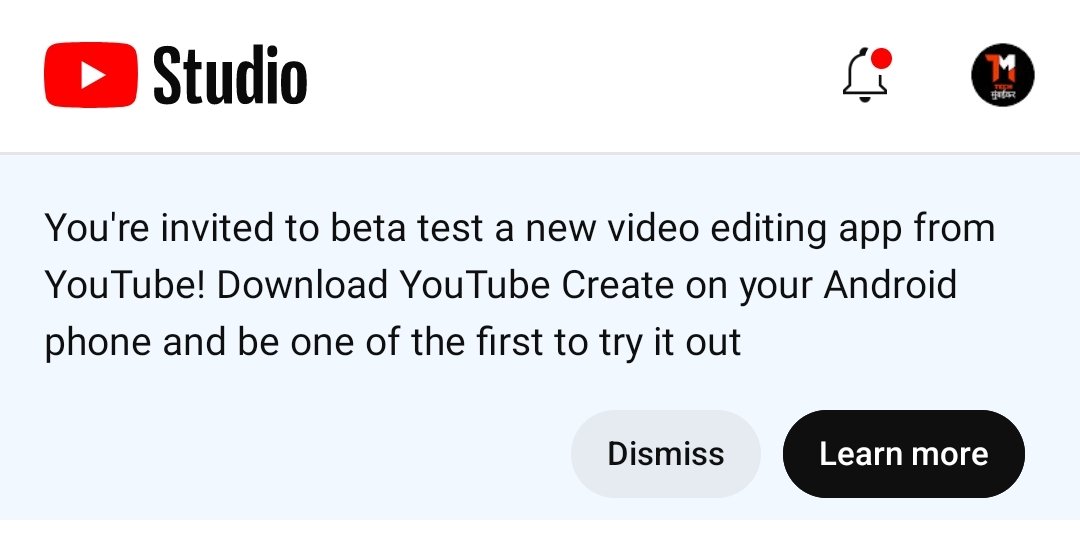 YouTube Create App: Video Editing Features
The YouTube Create app allows you to create videos in three aspect ratios – 16:9, 9:16, and 1:1. The maximum export resolution that is supported currently is 1080p. The app uses a proper timeline interface which is familiar to most other video editing apps.
You can add multiple video clips and images to the timeline from your phone's local storage. The app offers multiple transition effects that can be added between two clips such as dissolve, fade, pixelated, wipe, etc.
The YouTube Create video editor also supports overlays, where you can add videos, images, and even GIFs to your videos. The app also has a small collection of stickers that can be added as elements to your video.
Also Read: Multiview Launched for Both YouTube and YouTube TV, But With a Drawback
The best part about the YouTube Create app is the direct access to YouTube's Open Music Library. Creators can directly add background music to their videos from the copyright-free YouTube Library. You also have the option to add a local soundtrack from your phone.
Other features of the app include trim and crop functionality for videos and overlays. You can also adjust the video volume and background music volume to keep a balance between the two. The YouTube Create app includes a set of filters that can be used to enhance the colour properties of your video.
Apart from these basic editing features, the YouTube Create app does not have any fancy or advanced features like Chroma Key, or Voiceovers. YouTube might add extra features during the public release, but for now, the options within the app are quite limited.
It is important to note that the YouTube Create app can only be accessed by creators who have a valid invite to the app from YouTube Studio. If you try to outsource the APK file and install it on your phone without an invite, you won't be able to use the app as it requires you to sign in using your Google Account.
YouTube has yet to confirm the public release date for its in-house video editing app – YouTube Create. The early-release version is only available on the Android platform, and not on iOS.