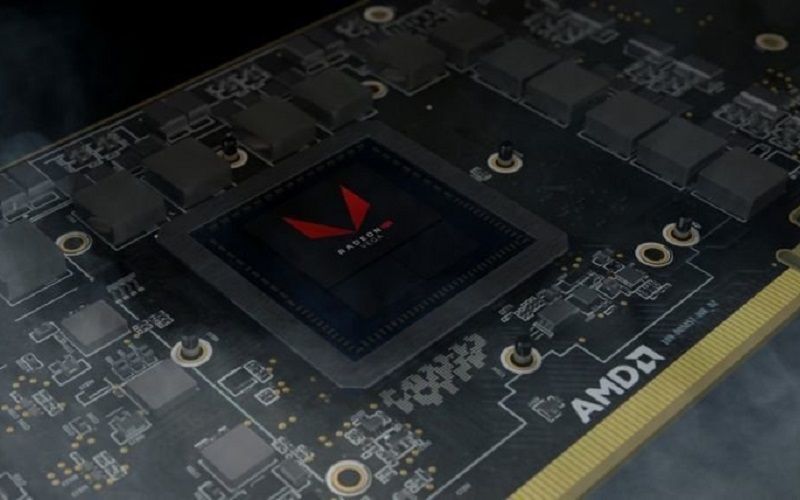 Intel hasn't been having quite as much luck as AMD in terms of its CPU market in 2018. While the trouble for Intel and its CPU shortage continues, a larger market grows for the CPUs manufactured by AMD. Taking advantage of which AMD managed to emerge like a phoenix from the ashes with the launch of its Ryzen CPUs. Along with them came Threadripper and an entire lineup of EPYC server CPUs. These were based on the ZEN architecture and the company has already released a new version of CPUs based on Zen+. Rumours and speculations have it that AMD may pick up as much as 30% of the desktop market by the end of Q4 2018.
AMD To Take 30% Share Of The Desktop Market
Courtesy of DigiTimes, we now have a good view of what could possibly be a bright future for AMD. The prediction is that in Q4 2018 AMD will hold one-third of the desktop market in its palm. This is the success which AMD can achieve with just its 14nm chips. The company is now waiting to launch its new CPUs and GPUs soon which will be based on the 7nm architecture. This means those CPUs will not only be faster but also more power efficient.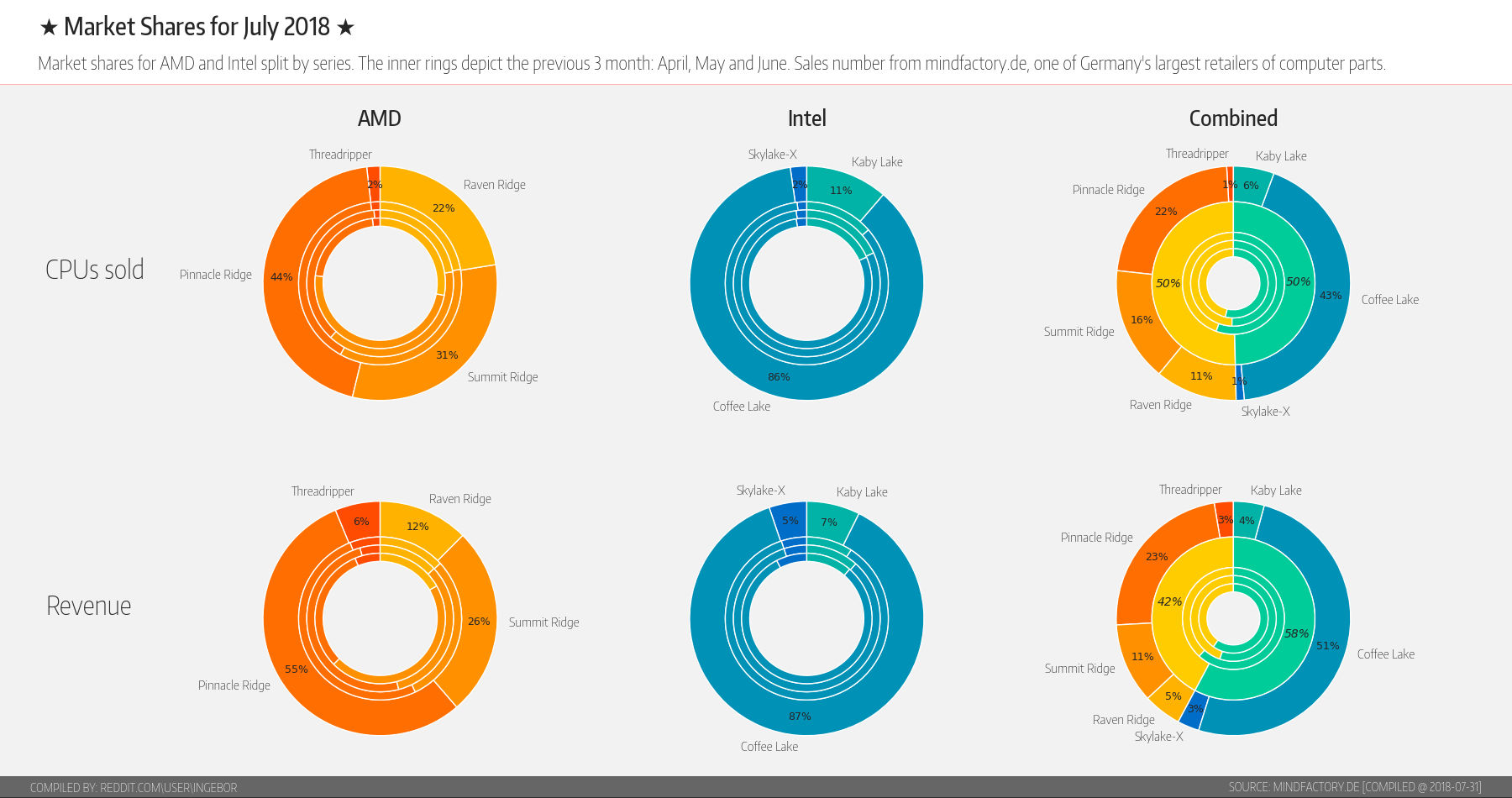 Going by the market shares for July 2018, AMD seems to be in a pretty good position and from here on its only going to get better. According to DigiTimes, AMD will pose a serious threat to Intel in the recent future.
Desktop and motherboard vendors including Asustek Computer, Micro-Star International (MSI), Gigabyte Technology and ASRock have ramped up production and shipments of devices fitted with AMD processors, driving up the chipmaker's share of the desktop processor market to over 20% in the third quarter. The company is very likely to see the figure further rebound to the level of 30% again.
AMD probably has just a little competition considering that Intel's 10nm architecture CPUs will only be ready in Q4 2019. By then, if everything goes well, AMD would have already launched its GPUs based on the 7nm manufacturing process. Intel has been reigning supreme for many years. Could AMD possibly make a huge comeback to the top? Let us know what you think in the comment's section below!