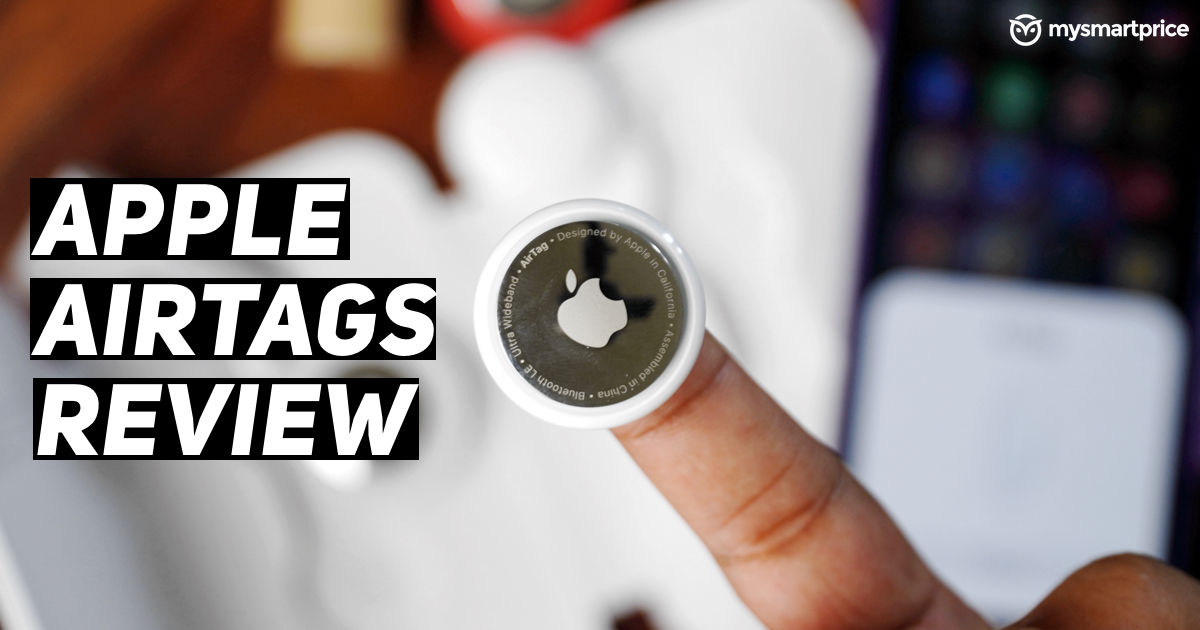 Here's one thing most people — apart from my close friends and family — don't know about me: I am a klutz. I've lost way too many things than I can remember now. Keys, remote, gadgets, wallets (yup, plural!), and more…the list is endless. Which is why when Tile introduced its first set of smart tracking devices in India, I picked one up to keep my wallet safe.
Although, I had a horrid user experience with the Tile app. Connecting the Tile to my phone was a pain. Plus, the fact that certain features were tied to the Premium tier wasn't really selling their case. And, to top it off, I inadvertently subscribed to their premium tier and couldn't get the payment reversed despite multiple emails to the team. Suffice it to say, I never recommended a Tile product to anyone.
Also read: Apple TV 4K 2021 Review – the Best Media Streaming Box
Which is why, I was lowkey excited, when rumours about Apple's very own smart trackers started doing the rounds. I was sure of one thing, Apple would make it easy to use. And, as per usual, Apple did live up to my expectations. The Cupertino tech giant's AirTags are so simple and easy-to-use that you might actually find it too expensive for what it achieves. But, never forget Da Vinci's words, "Simplicity is the ultimate sophistication."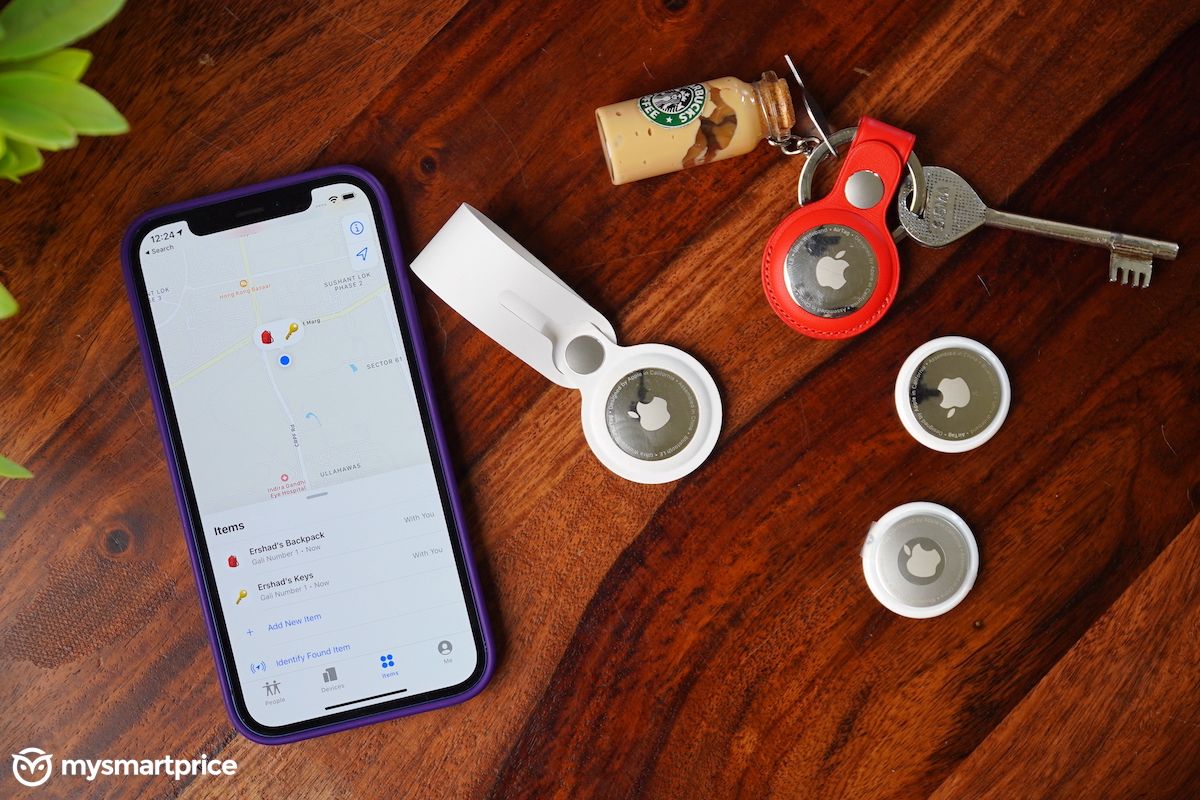 What Does the AirTag look like?

For the uninitiated, AirTags are these diminutive, elegantly-designed buttons, almost the size of a coin. There are two parts to it. There's a shiny metal exterior and the glossy plastic case that holds it in. Powering the AirPod is your standard C2032 battery, which Apple claims can last a year. You can find replacement batteries easily online or offline, and a 5-pack from Duracell costs just Rs 129. Also, removing the battery is pretty easy. Just squish the AirTags between your palms and make a circular motion with pressure, and it'll pop open in a jiffy.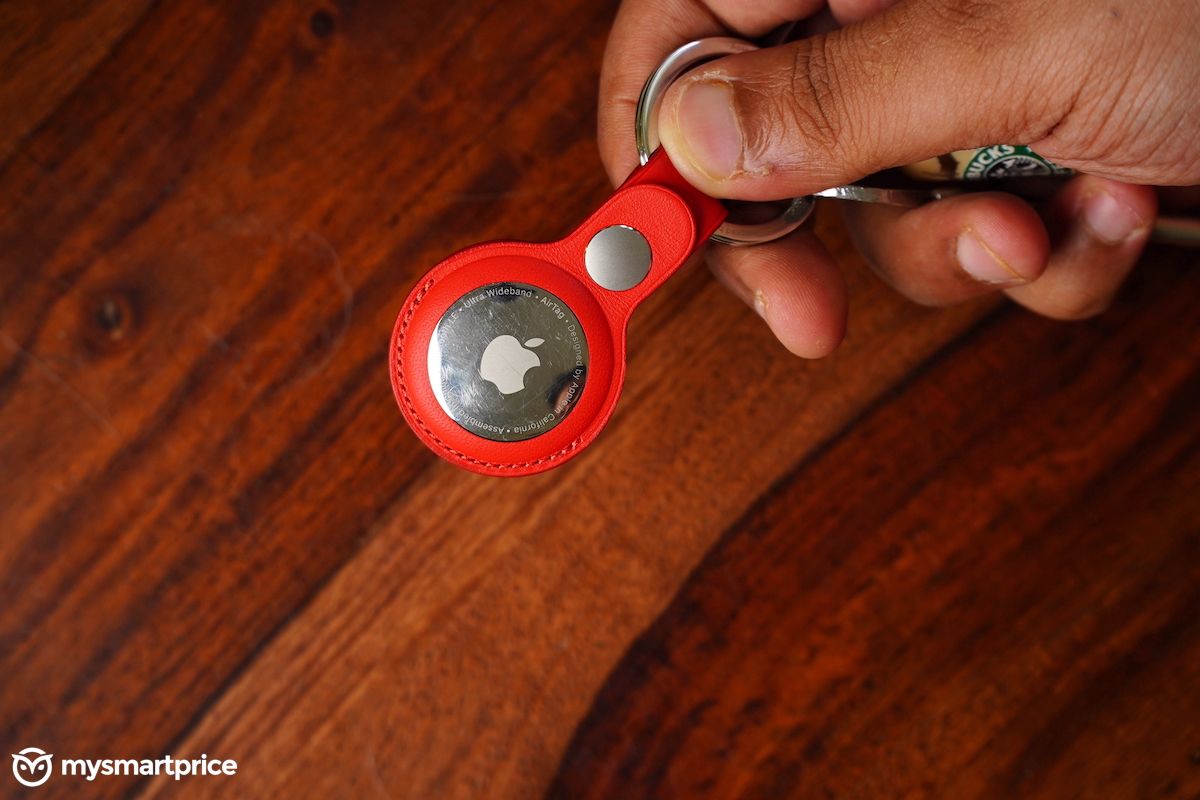 While I do appreciate the tiny, utilitarian design of the AirTags, there are a couple of problems with it:
The metal exterior with the Apple logo scratches up very easily and it is not going to age well.

There's no keyring hole in the structure, which helps you easily tether it to your keychain. For context, the Tile products have it.
Now, you can buy Apple's first party AirTags accessories like Key Rings and Loops but they cost almost as much as an AirTag, if not more. But, one search on Amazon reveals the robust third-party ecosystem of affordable accessories you can actually buy. I found Key Rings for as low as Rs 299. That's the thing about Apple products, you can easily find cheap accessories.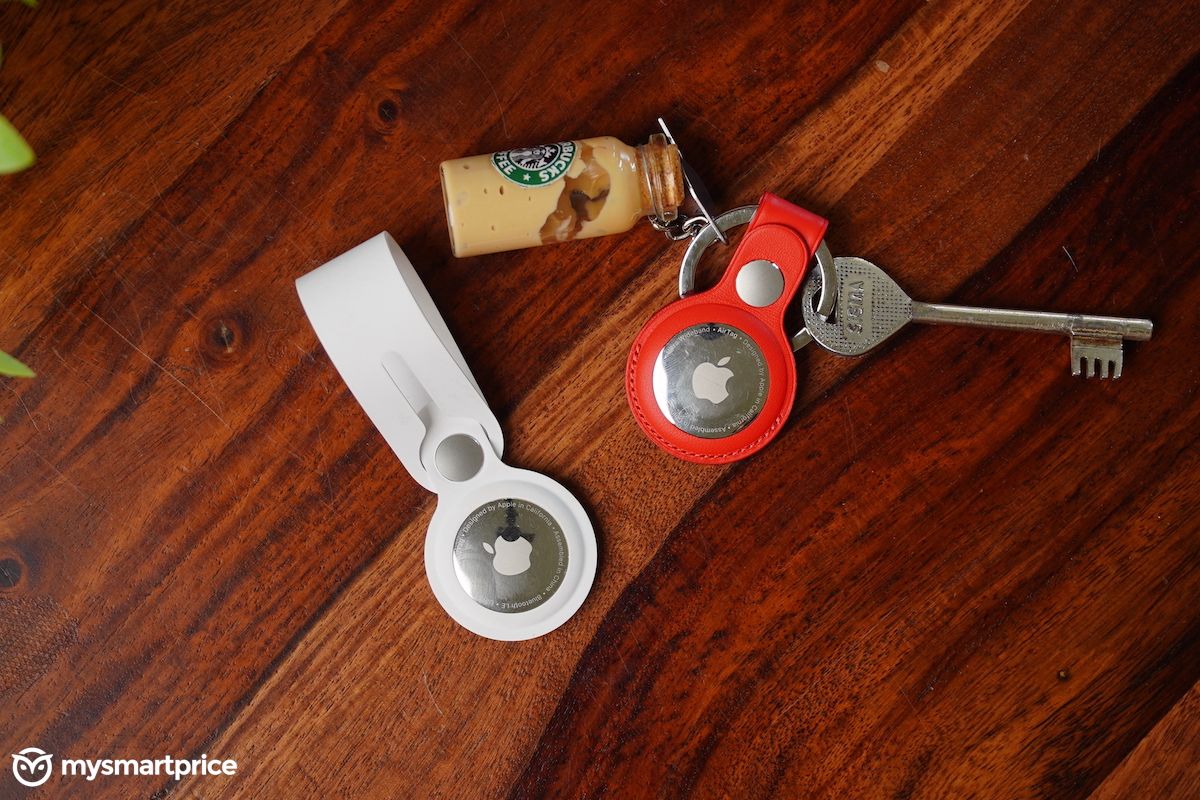 By the way, I did try Apple's first party Leather Key Ring and Loop. While they do a good job of holding in the AirTag securely, I did notice that the Loop didn't have a snug fit and there was a clear gap between the Loop and the tag. And, my leather Key Ring started becoming Black around the corners.
How Does One Use It?
It goes without saying that Apple makes the initial pairing process with an iPhone very easy. You just bring the AirTag and the iPhone throws a prompt to connect, which includes a cool animation of a rotating virtual AirTag with realistic light reflections to boot. By the way, Android users cannot connect their phone to the AirTags but you can use an Android phone to track a lost AirTag. More about that later.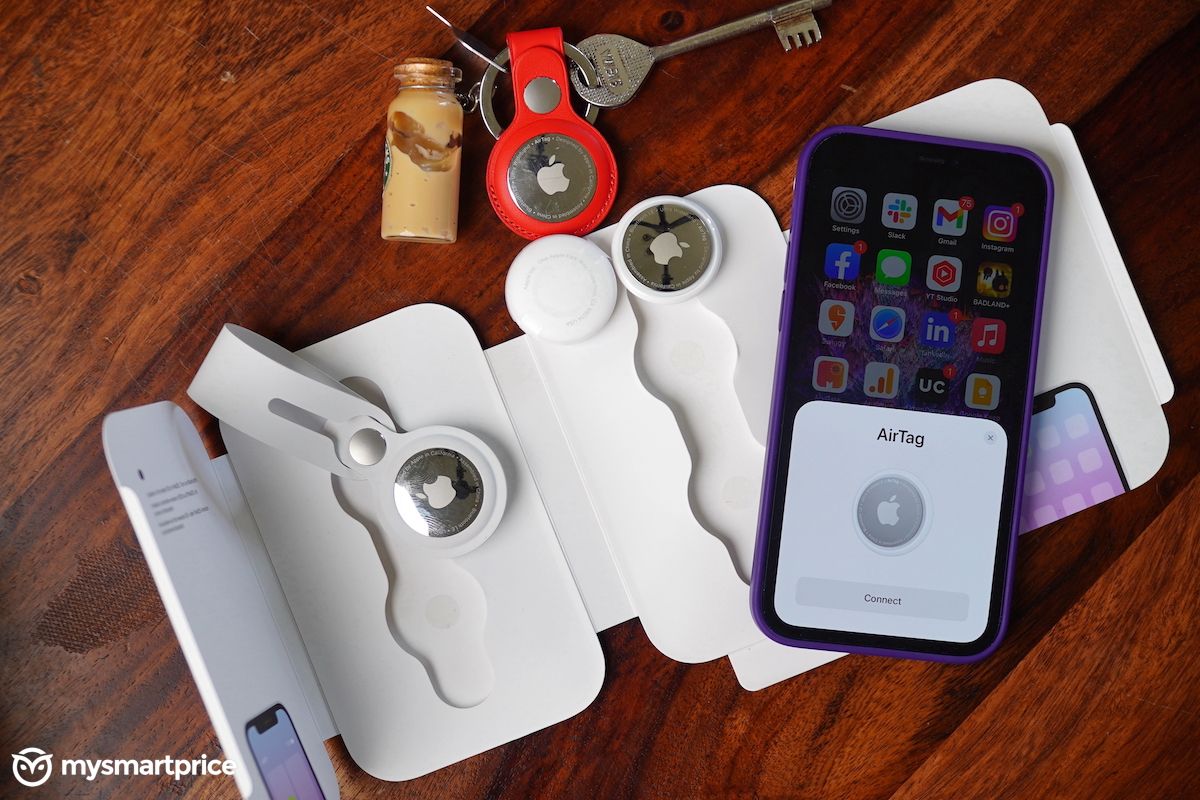 Once you've established the connection, you can give the AirTag a name and register it to your user ID. That's it. Now, you can go to the Find My app to track your AirTag. From here, you can:
View the location of your AirTag on the Map.

Check the battery life of your AirTag and see if it needs replacing.

Track and find the exact location of your AirTag thanks to the U1 Ultrawide Band chip built into the AirTag. It strictly works within a 30m range but the kind of Precision Tracking you get with it is unparalleled in the industry. This is the one killer feature that sets it apart from every single Smart Tracker out there. But yes, you need a phone from the iPhone 11 series and above to be able to use Precision Tracking that pinpoints the accurate location of your AirTag.

You can also use the app to Play Sound on your AirTag, when you are in close vicinity. But, I remember the Tile tracker being louder. So, if you end up losing your AirTag inside a loud pub, for example, it might be difficult to hear the sound in the din.

Another reason why the AirTag trumps other trackers out there is because it uses the extensive network of iPhones connected via Find My. Essentially, the unique Bluetooth Identifier in your AirTag pings any nearby iPhone and the location is then interconnected via the chain of iPhones thereby revealing your lost AirTag's location on the map.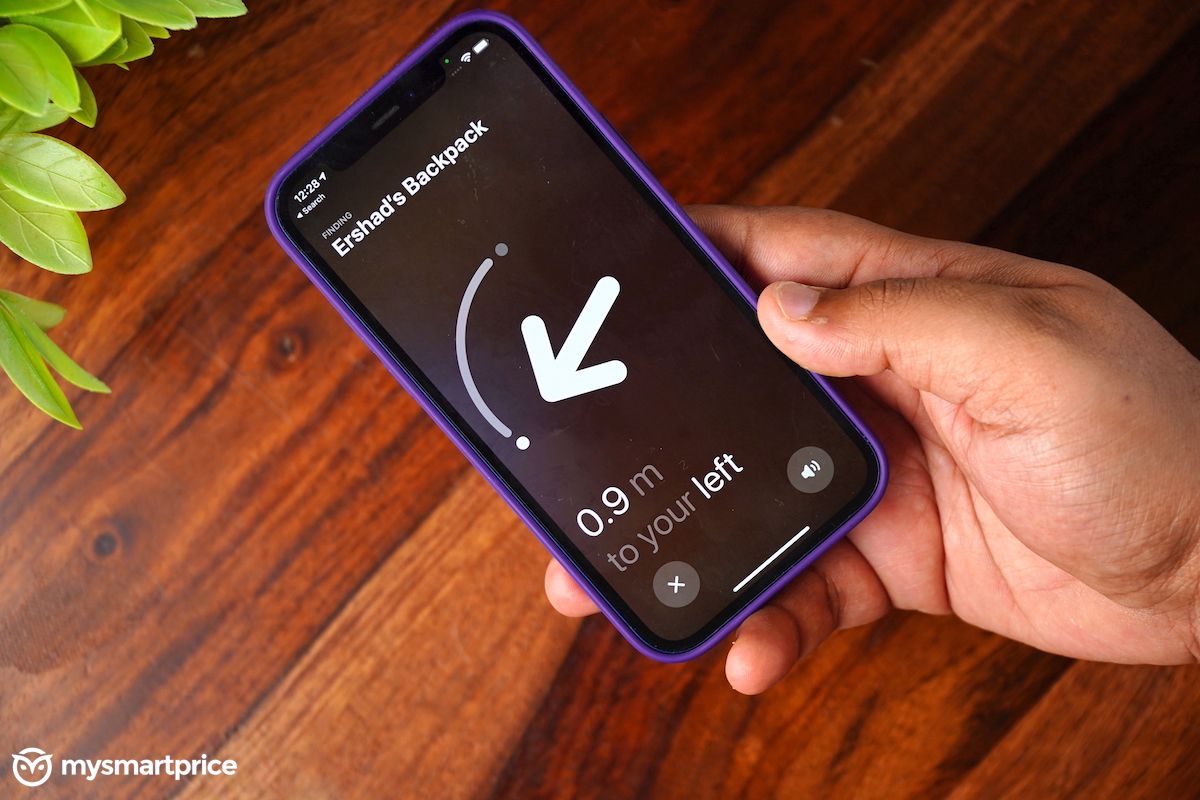 Now, in the US, where iPhones are everywhere, the Find My network will be very effective. However, I was skeptical of it working well in India. I asked my wife to take the AirTags with her to Galleria Market in Gurgaon and I was at least 10kms away at home. The Find My network did manage to identify the accurate location. But then again, if my guesstimate is accurate, Gurgaon has to be one of the few Indian cities with a heavy concentration of iPhones. I am fairly certain, if you lose an AirTag in Kanpur, Find My network might not really be helpful.
Should I Be Concerned About Any Privacy Issues?
The utility and convenience of Find My is definitely unparalleled but it has raised some security concerns. Here's a very detailed explainer of the same. Long story short: if someone wants to use an AirTag to stalk you, he/she could slip one in your bag without your knowledge.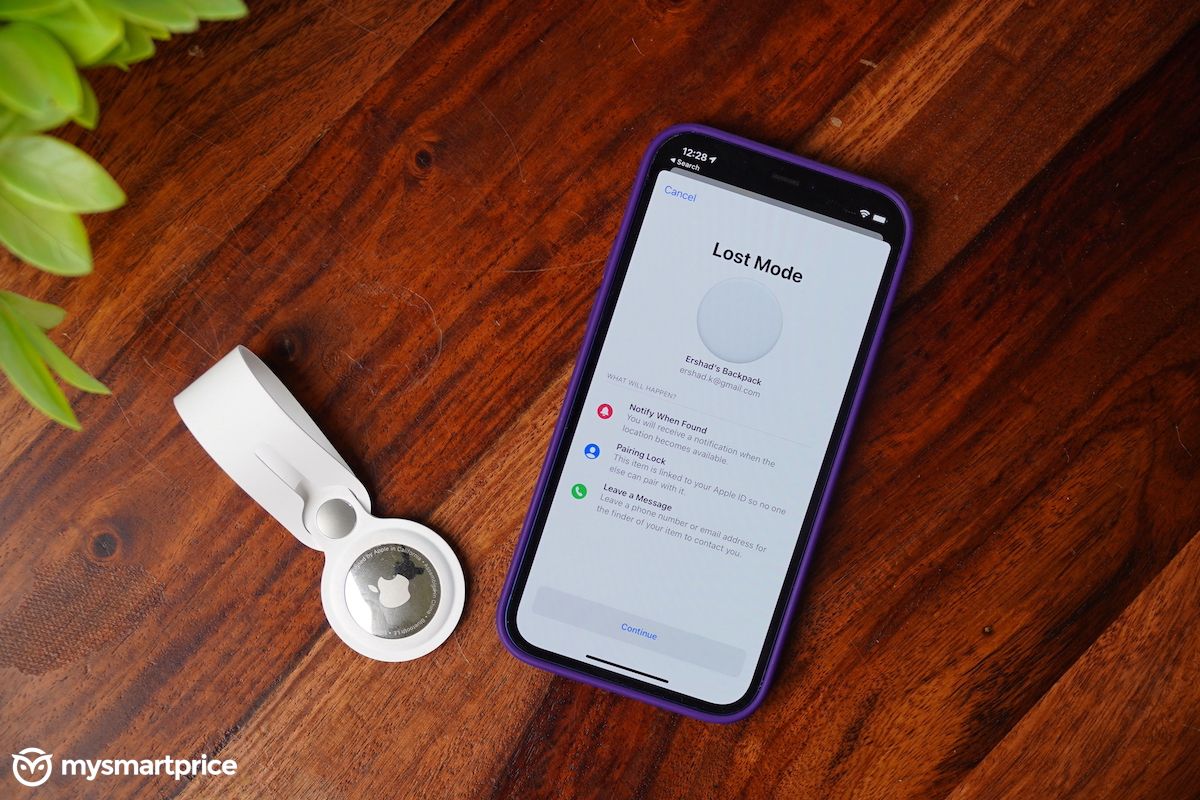 However, Apple was quick to acknowledge this issue and find a fixe (somewhat) it in a software update. Now, you can use your Android phone's NFC to find out if there are any rogue AirTags tracking you. Plus, if there is any rogue AirTag tagging you, it will play a sound inside a window that lasts between 8 to 24 hours, instead of the three days that it did earlier. This will make it easier for you to stay safe. Hopefully, Apple figures out a way to make it even better over time.
Should You Buy the AirTag?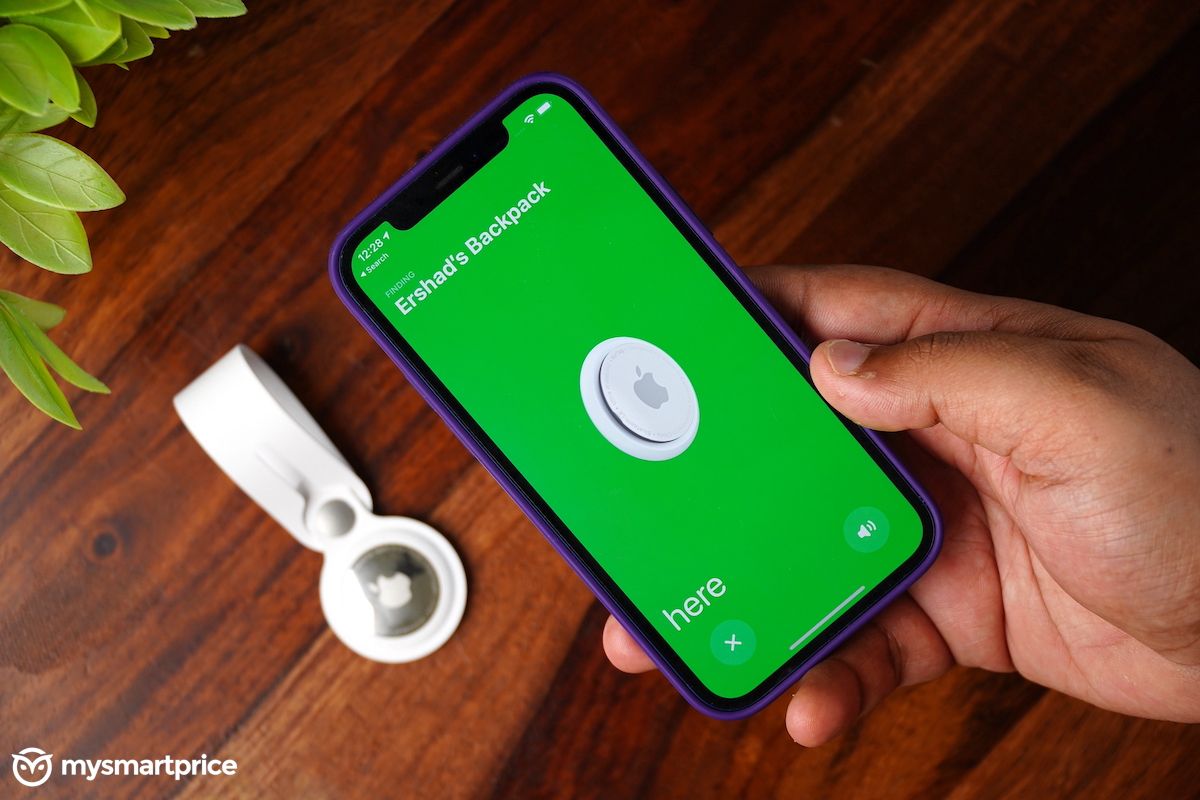 If you have an iPhone, and if you keep losing things, the AirTag is a no-brainer. It is also aptly priced at Rs 3,190 for a single AirTag or Rs 10,900 for a 4-pack. This is around the same ballpark range, if not cheaper, than the Tile Mate and Samsung's Smart Tags. So, it's not like AirTags are expensive either like most other Apple products. I wholeheartedly recommend it. I know I am going to have one in my pocket at all times to find me if I ever lose myself. #ClapForDeepJoke