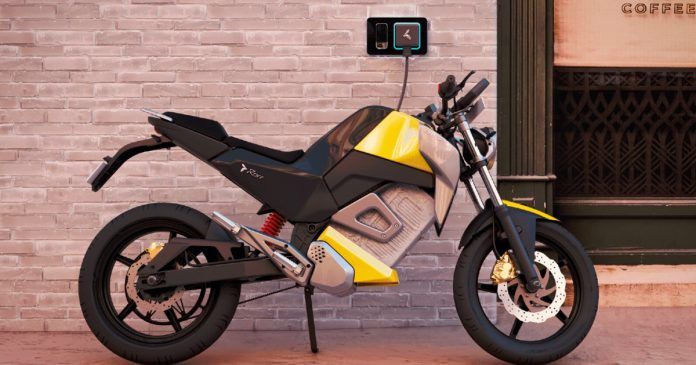 Electric cars may not be very common in India yet. Though the country is still making strides towards the electric vehicle revolution. A large part of it is thanks to the Indian two-wheeler industry, which has widely embraced the battery-powered future for its offerings. With more and more options to choose from, Indians are now looking at electric scooters and bikes as the go-to option to serve them economically in the long run.
Among these, e-scooters are more commonplace than motorcycles powered by batteries. However, there is no argument that the latter are a more sophisticated breed of vehicles, quite simply having more power and range than most of the electric scooters on offer. Of course, they are much more appealing too, at least to anyone who is not inherently biased towards the design language of a scooter.
So, it is easy to see how a substantial proportion of Indian EV buyers will be inclined toward an electric bike as their next vehicle. In case you belong to this category as well, or if you have ever wondered what it is like to have an electric bike at your behest, here is a list of the top electric bikes available in India as of May 2022.
Things to Consider Before Buying an Electric Bike in India
The most prevalent sentiment among Indian buyers is to get the maximum out of the money they spend. The same is true for EV buyers, but with a longer approach in mind. That is simply because EVs cost more than their IC engine counterparts at present. This upfront investment is then covered with an almost negligible running cost for these automobiles. With the rates of petrol and diesel bringing people to tears, owning an electric vehicle is a big win for most in the long run.
Of course, this overall cost still varies from one electric bike to another. So to start with, "price" comes as the topmost factor that people should consider while buying an electric bike.
Price
It is true that EVs can save you a ton of money over the years. Though the even better part is that most EV options, especially electric bikes on offer, also have some attractive financing schemes in play. This means that while you save money on your everyday commute, you can also save on the cost of ownership of the vehicle in the first place.
So make sure you check out the various finance schemes and other subsidies and tax benefits that you can take advantage of, with an electric motorcycle.
Range
Note that electric motorcycles or two-wheelers, in general, are not meant for very long trips, at least as per the current battery and range standards. Though if you plan to use one for your daily commute from home to the office, these may turn out to be the most economical vehicles to have. Accordingly, you can charge these at your home or workplace overnight or as you work. The idea here is to plan out your trips and travel need well in advance before buying an electric bike.
Charging
There are two aspects you may want to focus on here. One is the charging time that your choice of EV takes to fuel up. For this, you may want to keep an eye on the charging capacity supported by the vehicle. Secondly, you should also map out the charging infrastructure available around you accordingly. Most offices have EV charging points now, and a simple AC charger at your home should be enough of a supplement to keep you zooming on your electric bike without a worry. In case you are in search of a public charging station, just use this Google Maps link or search for EV charging stations on your Google Maps app.
Running cost
Once you pinpoint the exact amount of charging your vehicle will need based on your travel needs, it will be much easier for you to find out the running cost that your electric bike will incur. Chances are, you will be massively delighted with the savings you can make on these EVs, vis-a-vis a motorcycle that runs on petrol. Tata Capital reports that electric scooters often cost just 15 per cent of what a petrol scooter covers in one litre of fuel. We can expect even more savings on electric bikes since motorcycles generally have a lesser mileage than scooters.
Performance
Another very important aspect you may want to look at is the performance of the electric bike you plan to buy. Though this article will help you decide that, you should also test drive the vehicle firsthand and experience the kind of power, torque and the general air of confidence that it offers in the real world. Build quality, connectivity features and riding comfort are some of the pointers you should focus on here.
With these notes in mind, here are some of the top electric motorcycles in India that you can choose from.
Best Electric Bikes Available in India
Revolt RV400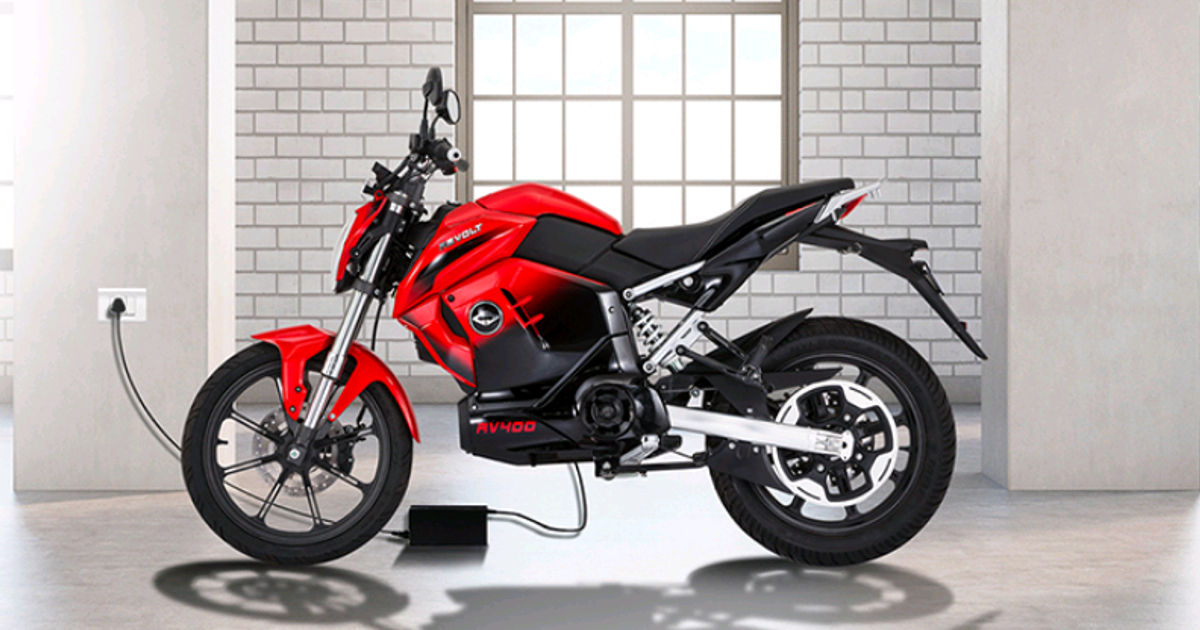 The major reason why Revolt RV400 tops this list is that the electric bike has been on sale in India for well over a couple of years. Launched in 2019, the RV400 quickly became the face of electric bikes in India, largely for being a perfect depiction of an "electric bike" and because of a lack of competition at the time. This is also the reason it regularly goes out of stock in several major cities of the country.
As for what it offers, the Revolt RV400 comes with a maximum claimed range of 150 km and a top speed of 85 kmph. This is thanks to a 3kW mid drive motor and a 3.24kWh lithium ion battery that charges from 0 to 75 per cent in 3 hours and to 100 per cent in 4.5 hours. Other features on the bike include 240 mm disc brakes on both ends, adjustable monoshock suspension at the back, LED head lamp, tail lamp and indicators, as well as three driving modes – Eco, Normal and Sports.
Revolt RV400 Price in India
Revolt RV400 is available in three colour options – Rebel Red, Mist Grey and Cosmic Black. The ex-showroom price for the bike has been set at Rs 1,24,999 after the incentives under the FAME-II scheme. Interestingly, Revolt also offers a My Revolt Plan finance scheme for buyers, letting them own the electric bike for only monthly payment of around Rs 3,000 to Rs 4,000, including its service costs, for a period of 37 months.
| | |
| --- | --- |
| Pros | Cons |
| Sleek and Comfortable Design | Not-so-quality finish |
| Feature-loaded | Long waiting time for delivery |
| Swappable battery | |
Odysse Evoqis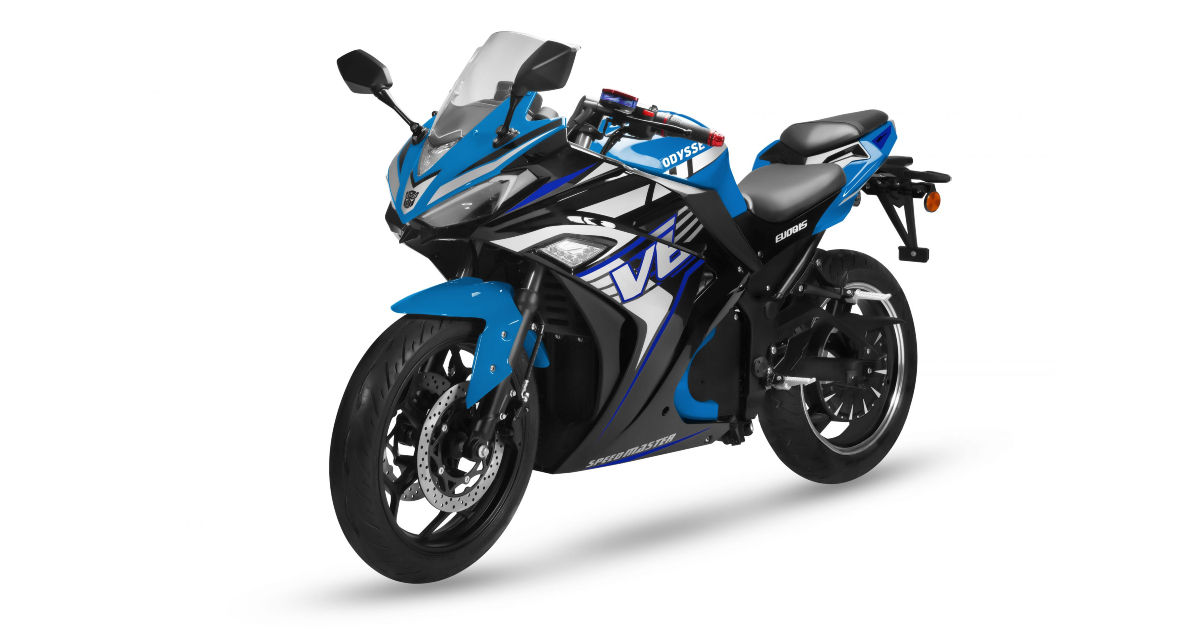 While the Revolt RV400 may have become the poster child of Indian EV bikes, Odysse Evoqis steals the limelight with a much more sportier look. For performance, it features a 3kW motor along with a 4.32kW lithium-ion battery that charges in 6 hours, as per the company. It features alloy wheels and disc brakes on both ends and can go up to top speeds of 80 kmph, and a range of over 100 km on a single charge.
Odysse Evoqis Price in India
Odysse Evoqis is available in 5 colour options and retails for a price of Rs 1,66,250. The bike can be booked for Rs 2,000.
| | |
| --- | --- |
| Pros | Cons |
| Sharp and sporty design | High price |
| Multiple colour options | Average specifications |
Tork Kratos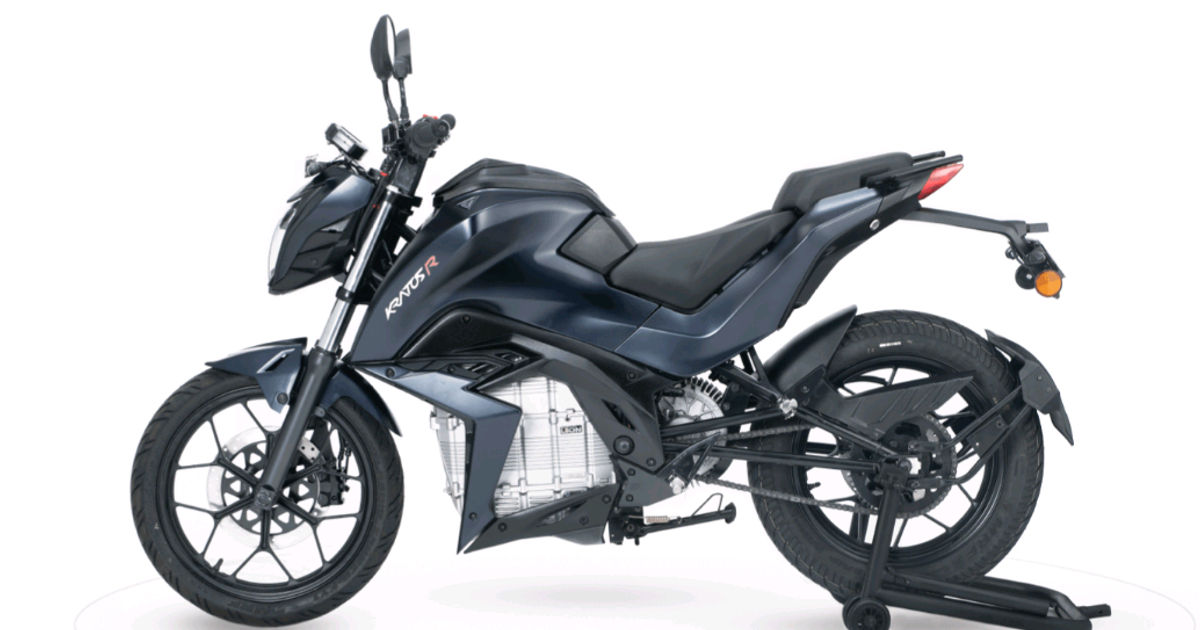 The first batch of this electric bike from Tork Motors went out for deliveries only last month and with that, Tork Kratos finds itself on this list. The bike builds on the minimalist look of the Revolt RV400 with extra faring on the sides. The big plus over it is the claimed range of 180 km on a single charge, thanks to a 4kWh battery that charges completely in 4 hours, as claimed by the company.
Tork Kratos features a mid-drive electric motor with a peak power of 7.5kW, and can deliver top speeds of up to 100kmph. It has four driving modes – Eco, City, Sports, and Reverse and features 17-inch alloy wheels and disc brakes on both ends.
Tork Kratos Price in India
Tork Kratos is available in four colours – Red, Blue, White and Black, and in two variants – Kratos and Kratos R. The regular version costs Rs 1,22,499 (ex-showroom) while the Kratos R has been priced at Rs 1,37,499 (ex-showroom).
| | |
| --- | --- |
| Pros | Cons |
| Drive-specific features | Delivery date unknown |
| High performance | |
Atumobile Atum 1.0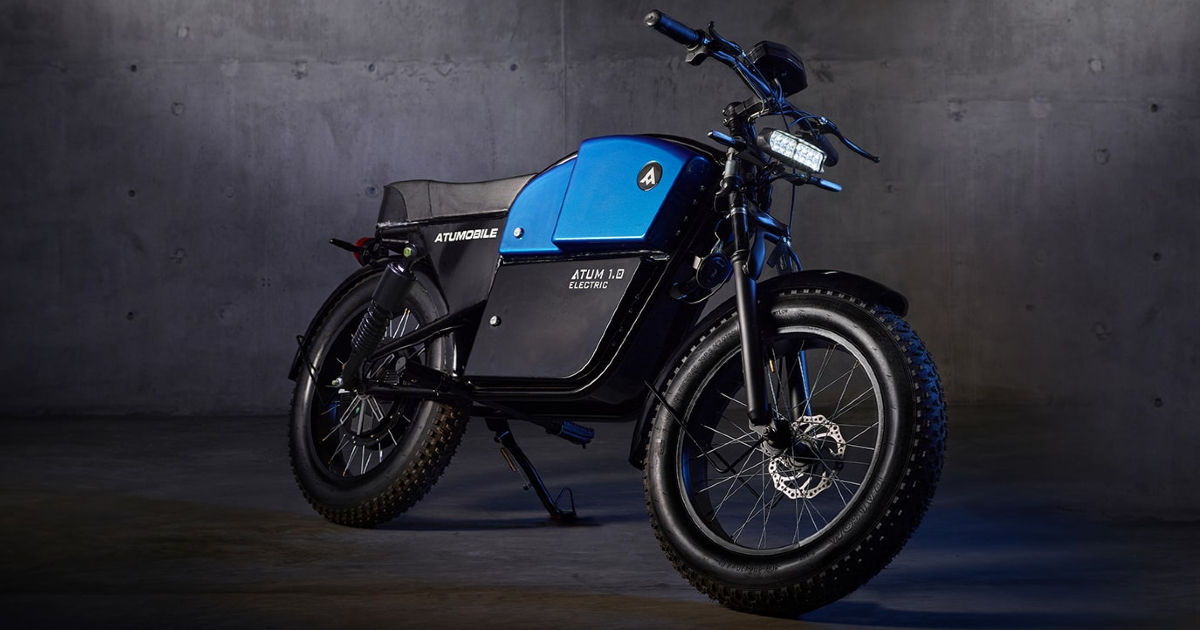 Taking the street naked look to a different level, the Atum 1.0 by Atumobile comes as quite a unique electric bike in India. For a limited performance, the bike features a 250W, 48V motor that churns out a top speed of 25 kmph. It uses a swappable 26Ah battery that promises a range of over 100 km on a single charge of 4 to 5 hours. The bike itself is quite lightweight, weighing a mere 51 kg.
Atumobile Atum 1.0 Price in India
According to its purpose-built, Atumobile Atum 1.0 has been priced at just Rs 54,999 in India and can be pre-booked for Rs 999.
| | |
| --- | --- |
| Pros | Cons |
| Most affordable option | Limited performance |
| Purpose-built | Limited range |
| Minimal look | |
Oben Rorr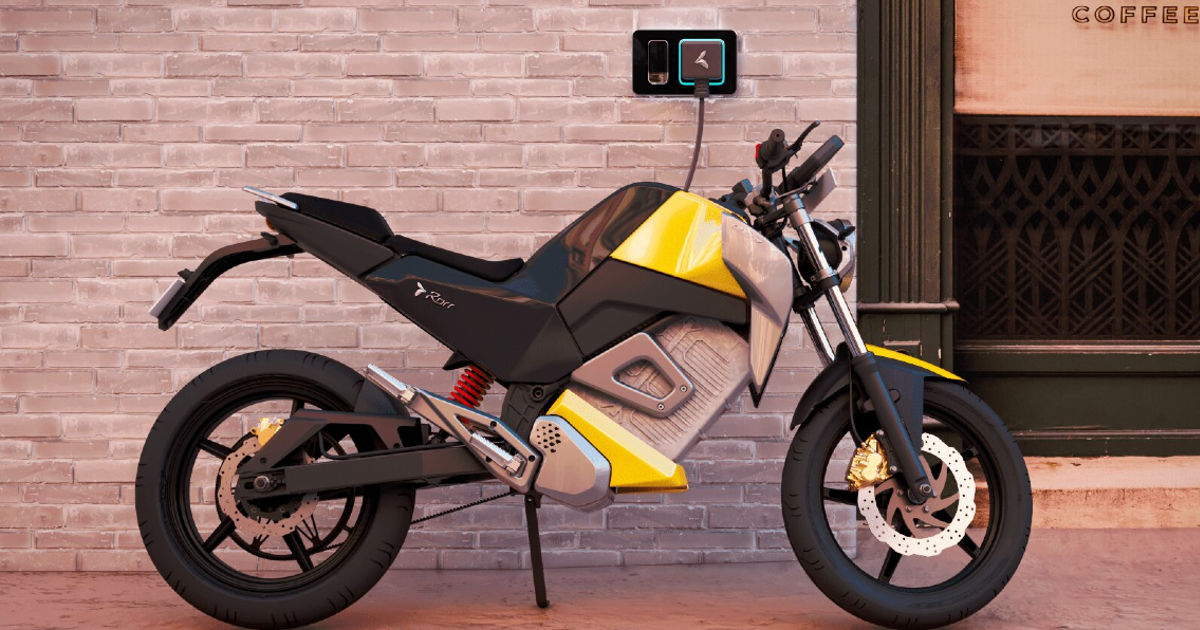 With its test rides beginning this month, Rorr comes as a potent electric bike by Oben Electric. The bike promises an impressive range of over 200 km on a single charge that takes just 2 hours. It also claims a top speed of 100kmph and an acceleration of 0 to 40 kmph in 3 seconds.
The bike is available in three colour options, and more details on its specifications are yet awaited.
Oben Rorr Price in India
Oben Rorr is now up for pre-booking in India at a price of Rs 999. The ex-showroom price of the vehicle has been set at Rs 99,999.
| | |
| --- | --- |
| Pros | Cons |
| 200 km claimed range | Not out for deliveries yet |
| Very low charging time | |
| Very well priced | |
Thanks for reading till the end of this article. For more such informative and exclusive tech content, like our Facebook page