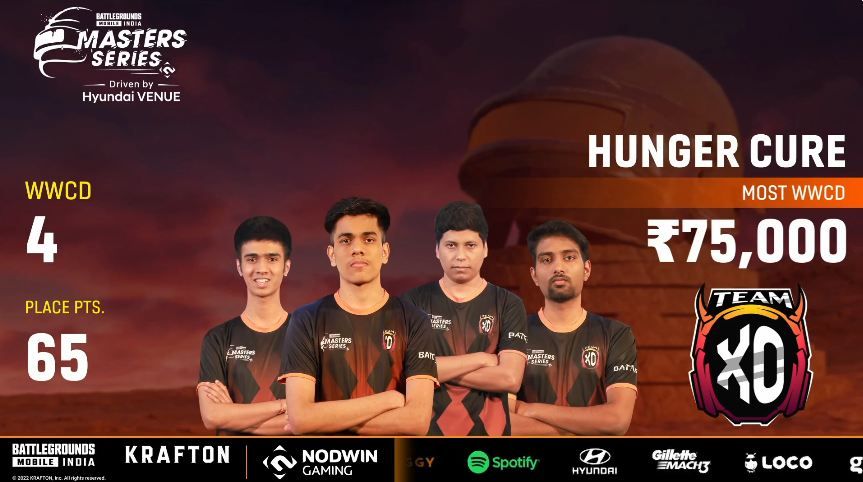 Team XO has emerged victorious in the BGMS Week 2 Finals and that marks the end of the second week of the event on July 3. The team raked a total of 161 points while winning 4 Chicken Dinners in the second week and their hat trick win CDs is an exceptional one. Celebrating their win, the team received Rs. 4 Lakh prize money.
Orangutan Gaming came second on the point charts with 142 points and marked a brilliant performance in this week's qualifiers and finals. The team won Rs 1.75 Lakh as prize money. Team Soul secured the third position on the overall standings table of Week 2 Finals while winning a total of Rs 1.40 Lakh prize money.
BGMI Masters Series Week 2 Finals Overall Standings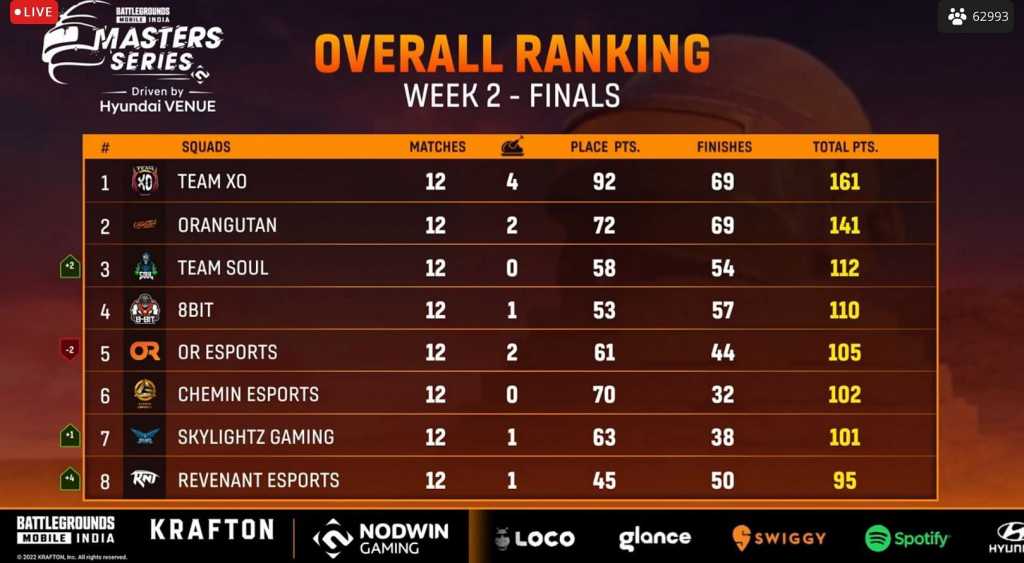 8-Bit Esports and OR Esports managed to clinch fourth and fifth positions while winning Rs 1.30 Lakh and Rs 1.20 Lakh as Rewards respectively. Chemin, Skylightz and Revenant ended up in Sixth, seventh and eighth places respectively. Team Godlike who were the table-toppers after 4 matches, dropped down to the 10th spot while collecting a total of 32 points in the rest of eight matches.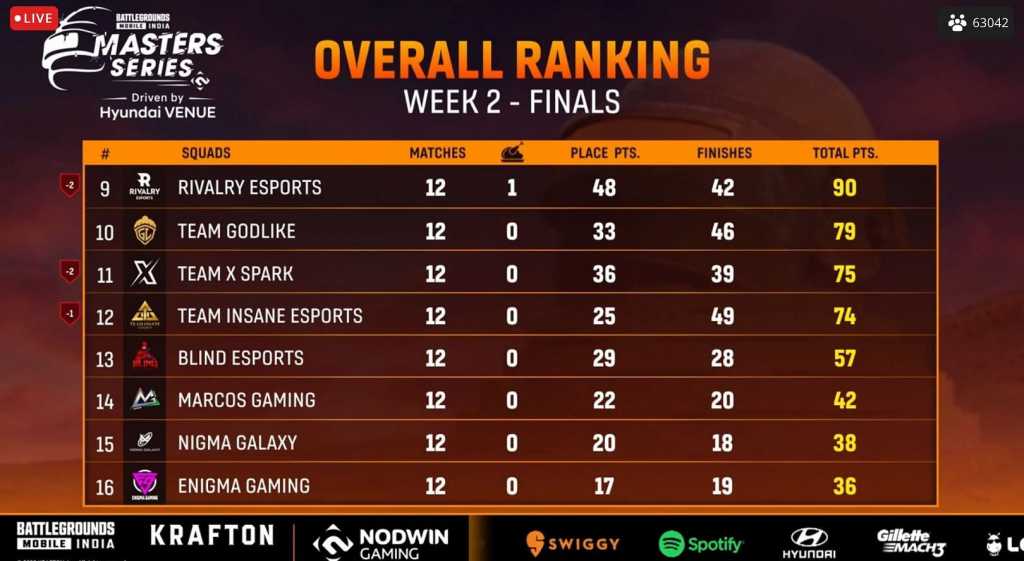 AkOp from Orangutan received the MVP title for securing 22 kills and Rs. 50000 prize money while Fierce from XO secured Rs 25000 for achieving the Eliminator title with 26 finishes.
BMPS Overall Standings after Week 2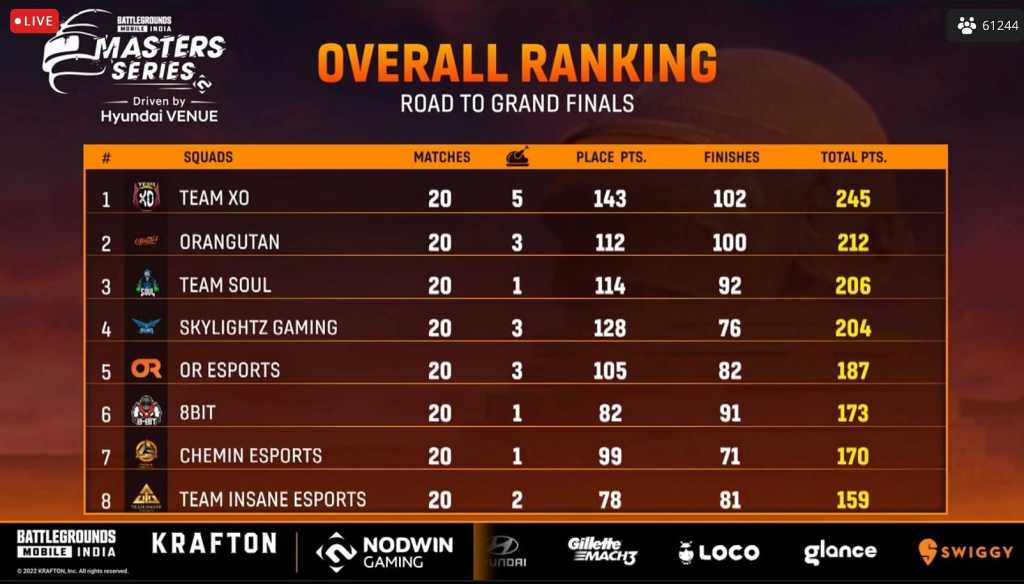 Team XO with exceptional performance in the second week took the top spot on the overall charts of the event. They made a total of 245 points with 102 eliminations while securing a total of 4 CDs. Orangutan and Soul finished in second and third places respectively. Skylightz Gaming, the champions of Week 1 finals took the fourth spot on the points table. The top 4 teams are the only teams who crossed the 200-point mark on the overall standings.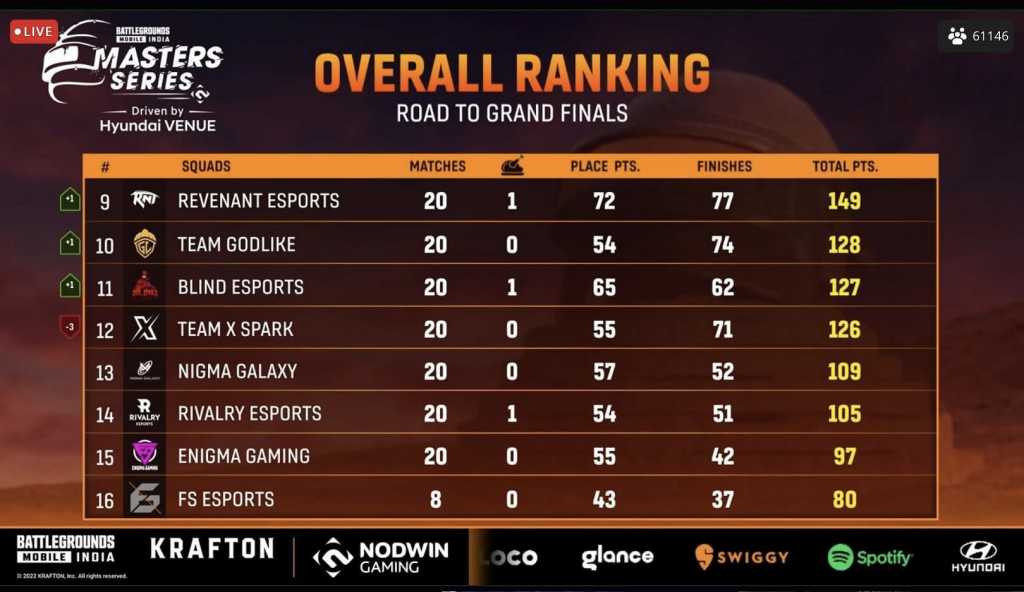 Team Godlike and X Spark finished in the tenth and twelfth places respectively. Teams like TSM, Global Esports, HH, and TEF, were failed to qualify for the second week. Marcos Gaming, was the only team who had managed to qualify for the second week from the third page of standings but secured only 19th position.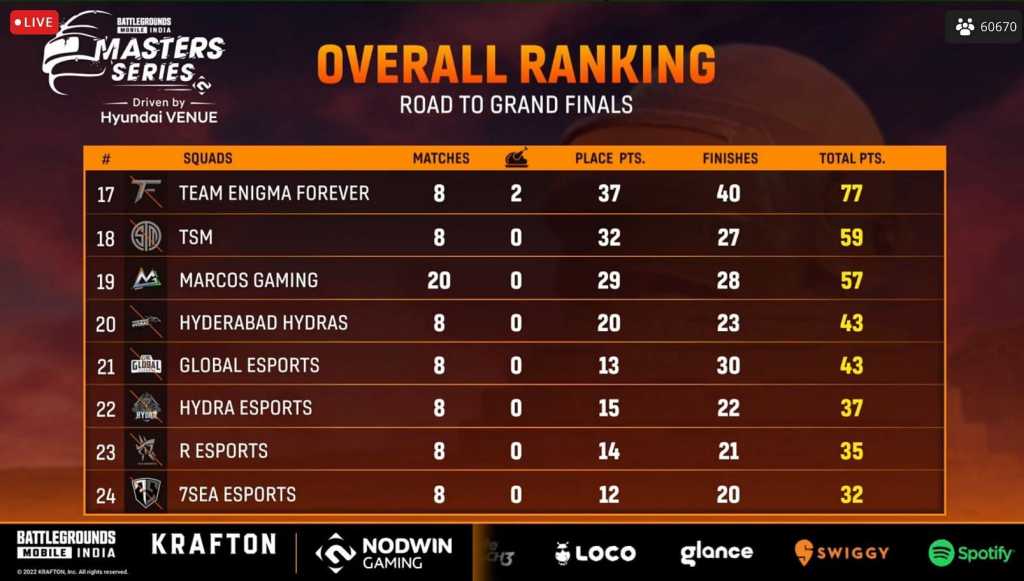 The third week of the Event starts today i.e., July 4 and goes on till July 10th from which the top 16 teams from the three weeks' cumulative Standings will make it to the Grand Finals. You can catch the tournament LIVE on Star Sports 2 TV channel and Nodwin Gaming's Loco channel from 8 PM IST.