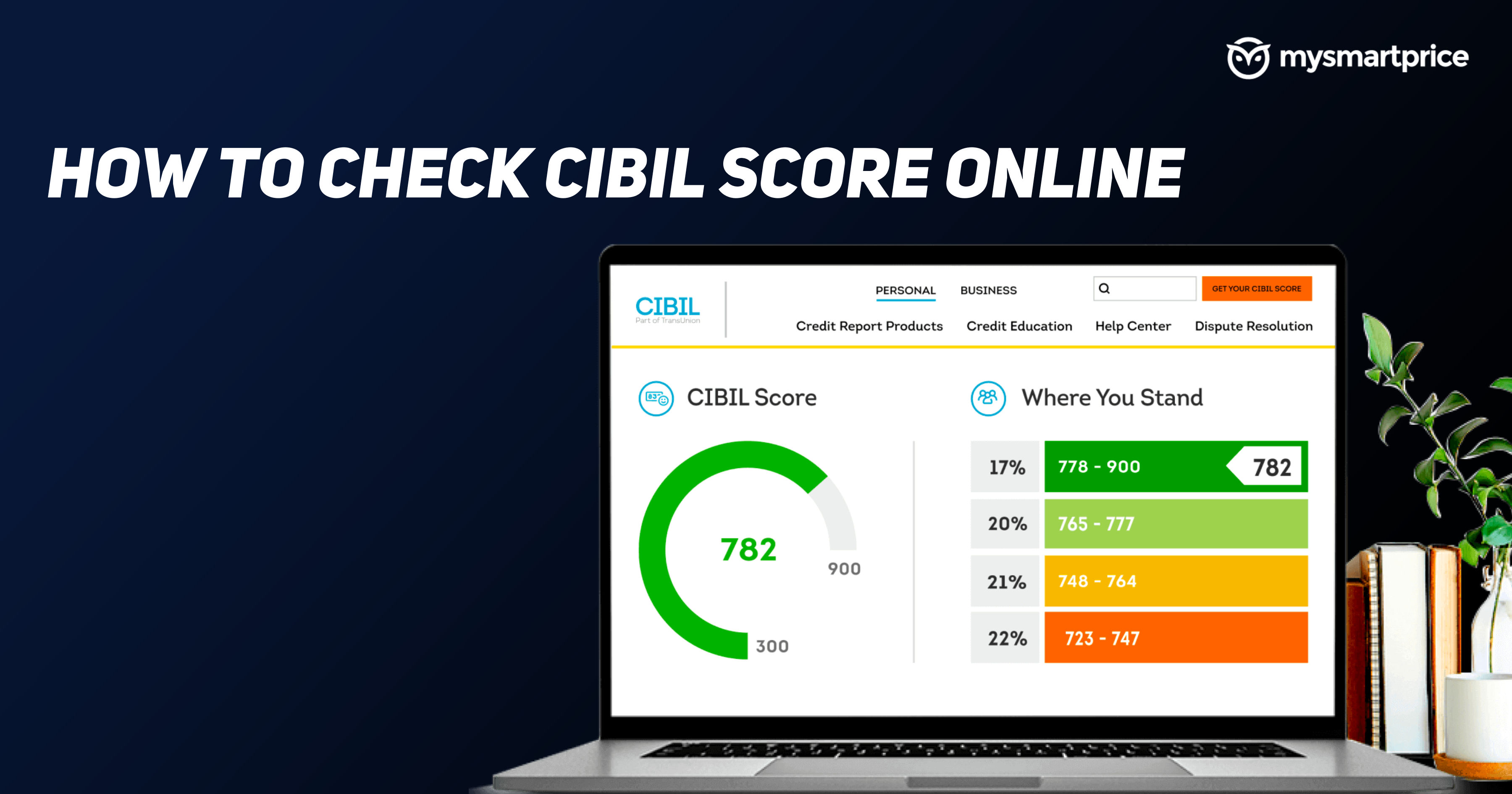 CIBIL score is one of the most important aspects when it comes to personal financing. CIBIL stands for Credit Information Bureau India Limited. A CIBIL score or a credit score is a three-digit number which ranges from 300 to 900. This 3-digit number tells the money lender about your trustworthiness and credit worthiness based on information from their credit history.
CIBIL score is calculated based on multiple factors like length of the credit history, your repayments, inquiries, etc. The score is calculated by the credit bureaus in the country. Building a CIBIL score is a slow process and it is better to start this journey in your 20s or once you get your first job. In order to improve, you need to show consistent repayment behaviour and handle the available credit in a responsible manner. In this guide, we will take a deeper look into the CIBIL score, its range, advantages, factors and much more. Also, we will take a look at how one can check the CIBIL score for free.
Also Read: Close SBI Credit Card: How to Cancel SBI Credit Card Online and Offline Using Different Methods
What Are CIBIL Score and CIBIL score Range?
A CIBIL score is a number that represents one's creditworthiness. This score ranges between 300 to 900 and it helps the lenders evaluate your ability to pay back the amount you have borrowed. The higher the score is the better it is and more chances of getting a loan or a new credit card approval easily. The better your CIBIL score is, the better rate of interest you get.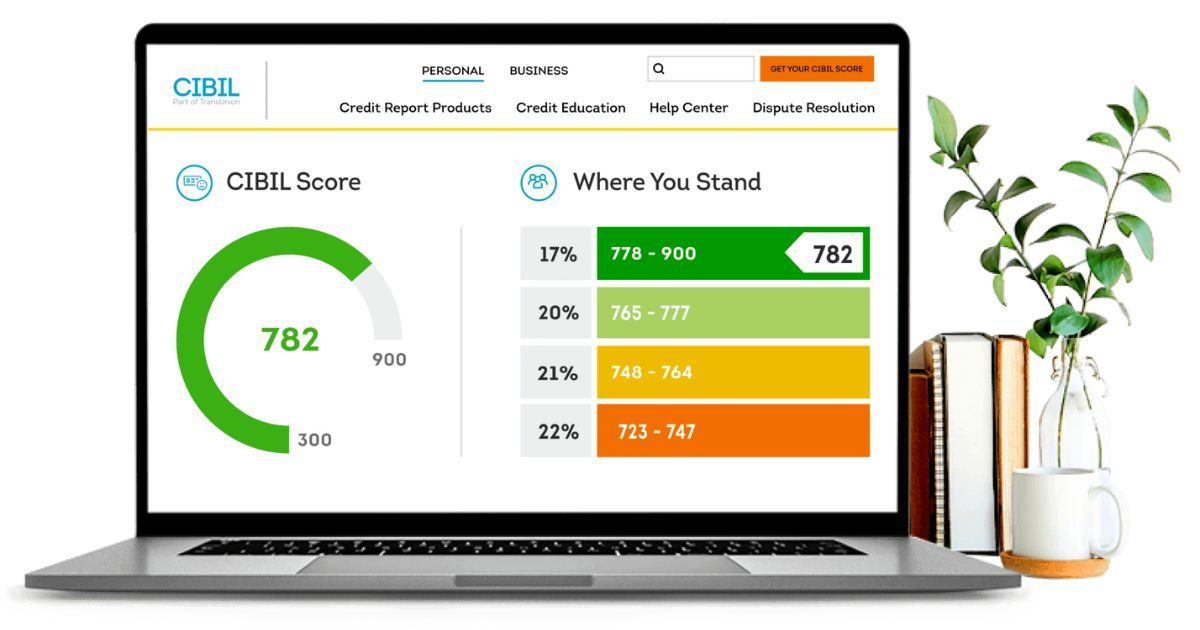 CIBIL score is dynamic and it keeps changing based on your payback history and a bunch of other factors. Check out the following table to understand what the CIBIL score range means.
| | |
| --- | --- |
| CIBIL score Range | What it means |
| 300-549 | The lowest score range. If you have this score, it means you have delayed your credit card bill payments or loan EMIs and you are at a high risk of turning into a defaulter. |
| 550 – 649 | This is a fair score range, but it shows you have been struggling to pay the dues on time. Or you have paid credit card/EMIs after the deadline. |
| 650 – 749 | This is a good score range. If you fall under this range, it means you have good credit behaviour. This range also gives you a better chance of getting a new loan or credit card approval. But, do keep in mind that you might still not get the best interest rate here. |
| 750 – 900 | This is an excellent credit score range. CIBIL score of 750+ will reflect on all your on-time prompt payment and you'd have a great history as well. Getting loans and lower interest rates is also easier if you fall under this range. Since a 750+ score is the lowest risk of turning into a defaulter, your loans/card approval will be done without much hassle. |
How to Check CIBIL Score by PAN Card
Visit this CIBIL webpage
Enter your email address, create a password, and enter ID Type (PAN, passport, voter ID, DL, ration), ID number. Also, enter your DoB, pin code, and phone number.

Click on Accept & continue

You will get an OTP on your mobile number, enter the OTP here and click Continue

Once the OTP is verified, click on "Go to dashboard"

Here, your credit score will be displayed here
Note: This is the official website and you can check back your score whenever you want. While there are other third-party services that offer free credit score, those sites often spam your number with calls and messages for loans, cards, and more.
How to Check CIBIL Score on WhatsApp?
Wishfin, one of India's startups offers Whatsapp for Credit Score features and here is how you can utilize the same to get your CIBIL score on WhatsApp.
Give a Missed Call on 8287151151

Your number will be added on WhatsApp Chat

Start the process by entering your NAME, Date of Birth and Gender

Enter your PAN card number

Type Your Residential Address (should be the same as bank details)

Enter your city of residence, followed by State and Pincode

Lastly, enter your Email ID

You can see your latest CIBIL Score right on your WhatsApp chat
Once the process is completed, to ensure your security & privacy, you will be automatically removed from Wishfin CIBIL Score Group on WhatsApp.
Also Read: HDFC Credit Card Reward Points: How to Redeem HDFC Credit Card Points Online & Offline
Factors Affecting your CIBIL Score
A CIBIL score is built around four major factors. Each has its own weightage and all in all they make up 100%.
1. Payment History (30%)
A simple and straightforward factor to keep your score high is by paying your credit card bills and EMIs of loan (if any) on time. In case you miss the deadline of bill payment or default on EMIs, your score will get impacted. If you are paying on time, it will show your inability to manage credit.
2. Credit Exposure (25%)
While having multiple loans and credit cards at the same time does not impact the score much, it gets affected if your credit utilization ratio is high. The ideal number based on multiple research is 30%. This means it is always better to spend 30% of your credit limit. For instance, if you have a credit card with a Rs 1,00,000 limit, it is better not to cross the Rs 30,000 mark often. In case your credit utilization ratio is high consistently, it will show you that you've been struggling and you are likely to turn a defaulter. Therefore it is good to not utilize too much of the credit limit unless it's absolutely needed.
3. Credit Type and Duration (25%)
This is another important factor. The time period of your credit history and the number of years since you opened your first credit account are all considered here. CIBIL considers the average number of years you have been holding a credit account. If you have a healthy credit mix, it suggests that you have good experience in handling different types of accounts. A long credit history with good repayment behaviour puts you at low risk.
4. Others (20%)
Apart from the three major factors mentioned above, other factors like credit inquiries, soft inquiries, and hard inquiries are also considered. Every time you apply for a loan and the lender checks your credit report, it is called a hard inquiry.
Benefits of Good CIBIL Score
In case you have a good CIBIL score, there are some added advantages to that, these include the following: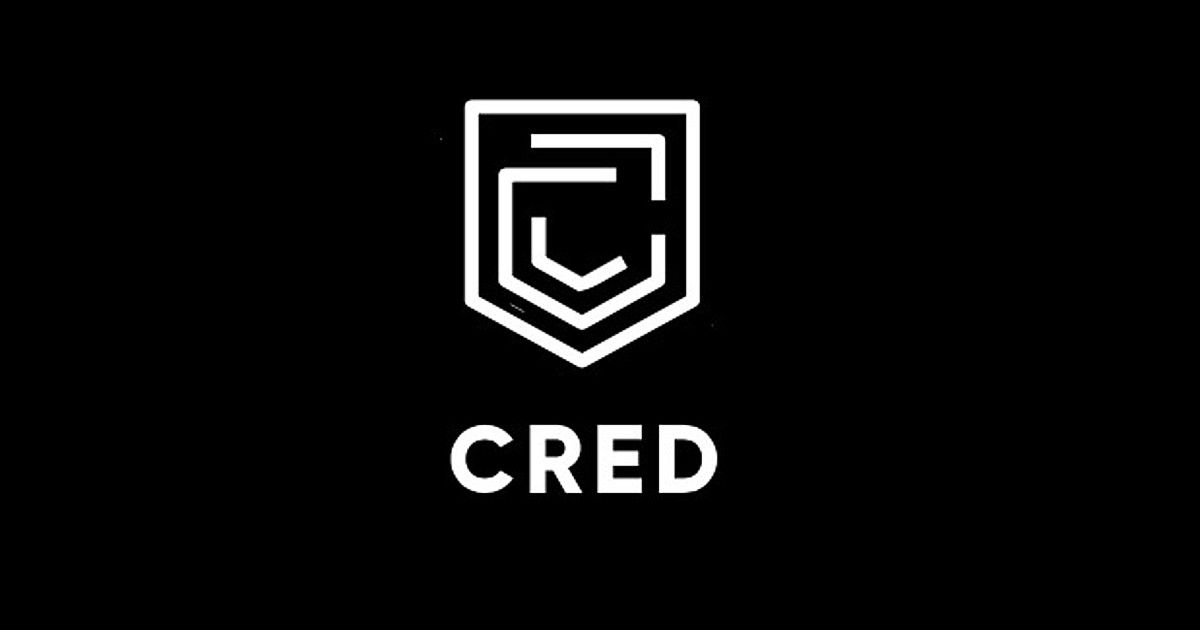 Better chance of loan approval

Better chance of credit card approval

Lower interest rate

A chance to get a higher credit limit

Credit cards with better benefits

Request for a higher limit on credit cards

Access to apps like Cred
Difference Between CIBIL Report and CIBIL Score
A CIBIL report is a detailed report of all your credit-related information. It is also called a Credit Information Report (CIR). This report is a document listing all your borrowings and repayment histories. On the other hand, the CIBIL score is derived based on the data from the report.
Things To Do To Improve/Maintain Your CIBIL score
There are certain proven methods that can help you maintain your credit score or improve your score if it is low.
Pay loans and EMIs on time

Make sure the credit card utilization is not more than 30% consistently

Pay all credit card bills on time

Avoid inquiring about new loans or credit cards regularly

Avoid taking too much debt at one time

Keep a check on your credit card report

Increase your limits
Also Read: HDFC Tata Neu Credit Cards with Up to 5% NeuCoins Benefit Launched: Check How to Apply and Charges
FAQs:
Is CIBIL Score free?
Yes, it will be provided for free. CIBIL will provide you with one CIBIL Score and Report without any charge once a year.
How is CIBIL Score Calculated?
CIBIL score will be calculated based on multiple factors such as payment history, loans taken, multiple enquiries, credit card, credit card utilization, etc. Based on these factors, the CIBIL score ranges from 300 to 900 and the higher your score, the better it is.
What is CIBIL 2.0?
CIBIL TransUnion Score 2.0 is a new scoring model lending institutions use to evaluate prospective borrowers. It has been specifically designed to meet India's evolving credit and borrowing trends.
How many times can I check my CIBIL Score in a year?
CIBIL will provide you with one CIBIL Score and Report without any charge once a year. But, there are some third-party sites that you can check more often.
Does checking my CIBIL score regularly affect my score?
If you are checking your own credit score, it won't harm your credit score. This is why you can check your CIBIL score as many times and as frequently as you want. It is a good idea to check your credit score regularly.
How can I improve my CIBIL Score?
You can go through the list of things we've mentioned in the above subheading. Some of the things you can do to improve your CIBIL score include clearing your balance on time, not utilizing a high credit limit, and reviewing applications.
What is the minimum CIBIL score to get a loan?
The minimum CIBIL score for a personal loan is between 720 and 750. This score signifies that you are creditworthy, and loans will be approved quickly. While you will be able to get a loan with lesser scores as well, the approval process won't be as smooth as compared to the high score application.
Also Read: Amazon Pay ICICI Credit Card: How to Apply, Benefits, Reward Points, Cashback and Joining Offers and More