Highlights
The movie was written and directed by Christopher Landon.
The horror comedy movie will be available on Netflix starting on February 24th
We Have a Ghost is primarily set in a suburb of Chicago.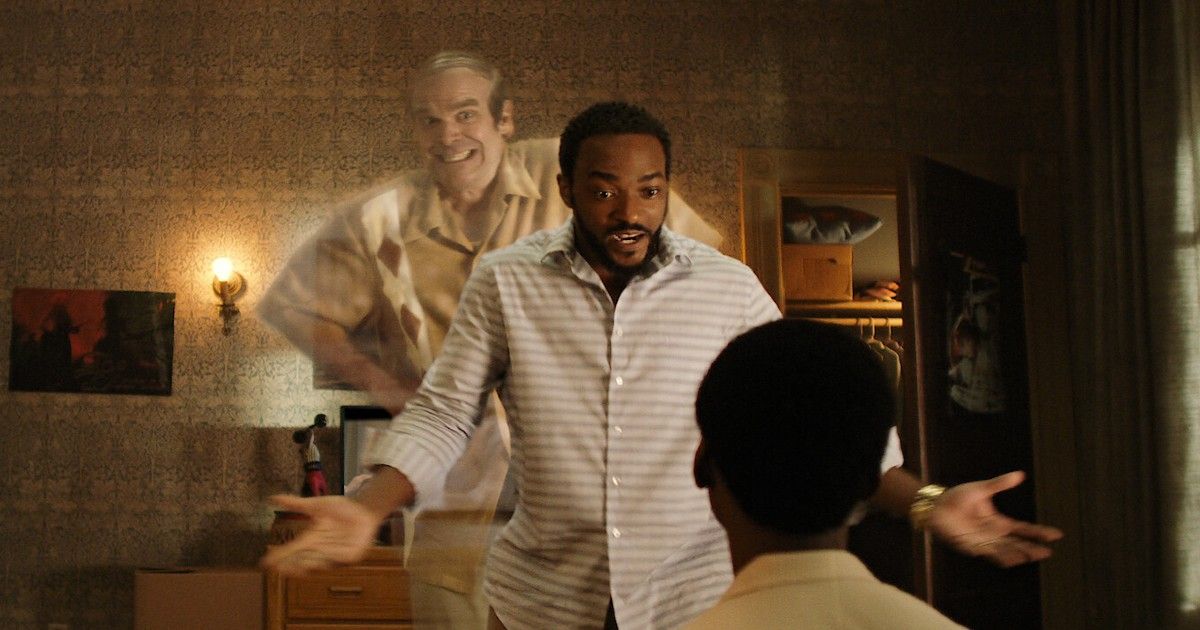 What happens when you find a ghost in your attic? While most of us will be scared to death, there is a family that records the ghost and make it an internet sensation. Yes, this is precisely what happens in 'We Have a Ghost', a new family-friendly horror comedy from Netflix. The movie stars the Stranger Things' acclaimed actor David Harbour alongside Anthony Mackie, Jahi Winston, Tig Notaro, Erica Ash and Jennifer Coolidge. The movie has been written and directed by Christopher Landon, and the trailer reveals that the movie will be a treat to watch with your friends and family.
Welcome to your new home. It comes with a ghost named Ernest.

David Harbour, Jahi Winston, Tig Notaro, Erica Ash, Jennifer Coolidge, and Anthony Mackie star in We Have A Ghost, the new movie from Happy Death Day director Christopher Landon. Premieres February 24. pic.twitter.com/3xEh0ifavH

— Netflix (@netflix) January 26, 2023
When and Where to Watch
We Have a Ghost will be available on Netflix on February 24th. The official trailer of the movie has already crossed 1.27 million views and is anticipated to be a good hit once it is made available on Netflix. The trailer gives a good glimpse into how a ghost named Ernest is haunting Kevin's family and how the family uses this opportunity to turn the ghost into a social media sensation. Check out the full trailer here:
Cast
The movie stars Stranger Things' actor David Harbour in the role of Ernest the Ghost, while Jahi Winston plays Kevin. Both actors play the lead role in the movie. Moving on, Anthony Mackie plays the role of Kevin's father. Moreover, Kevin's mother Melanie is played by Erica Ash, his brother Fulton is played by Niles Fitch, Tig Notaro plays Dr Leslie Monroe, and Judy Romano, The West Bay Medium is played by Jennifer Coolidge. The movie is written and directed by Christopher Landon, who is known for his movies like Freaky, Paranormal Activity, and more.
Plot
We Have a Ghost is a family-friendly horror comedy movie that involves a teen named Kevin moving into a shabby house, which his parents recently bought at a suspiciously good deal. Kevin then get to know that the house is haunted and is known as the 'House of Death'. After discovering the house, Kevin finally meets Ernest in an attic where the Ghost tries to scare him. However, all Kevin does is laugh at the failed attempt. Kevin record the Ghost and makes him an internet sensation. The family keeps recording the ghost, and soon, they get the attention of their neighbours and more. Ernest is unable to speak or remember much about himself, and Kevin offers assistance in completing some unfinished business. The movie is based on the short story 'Ernest' by Geoff Manaugh.