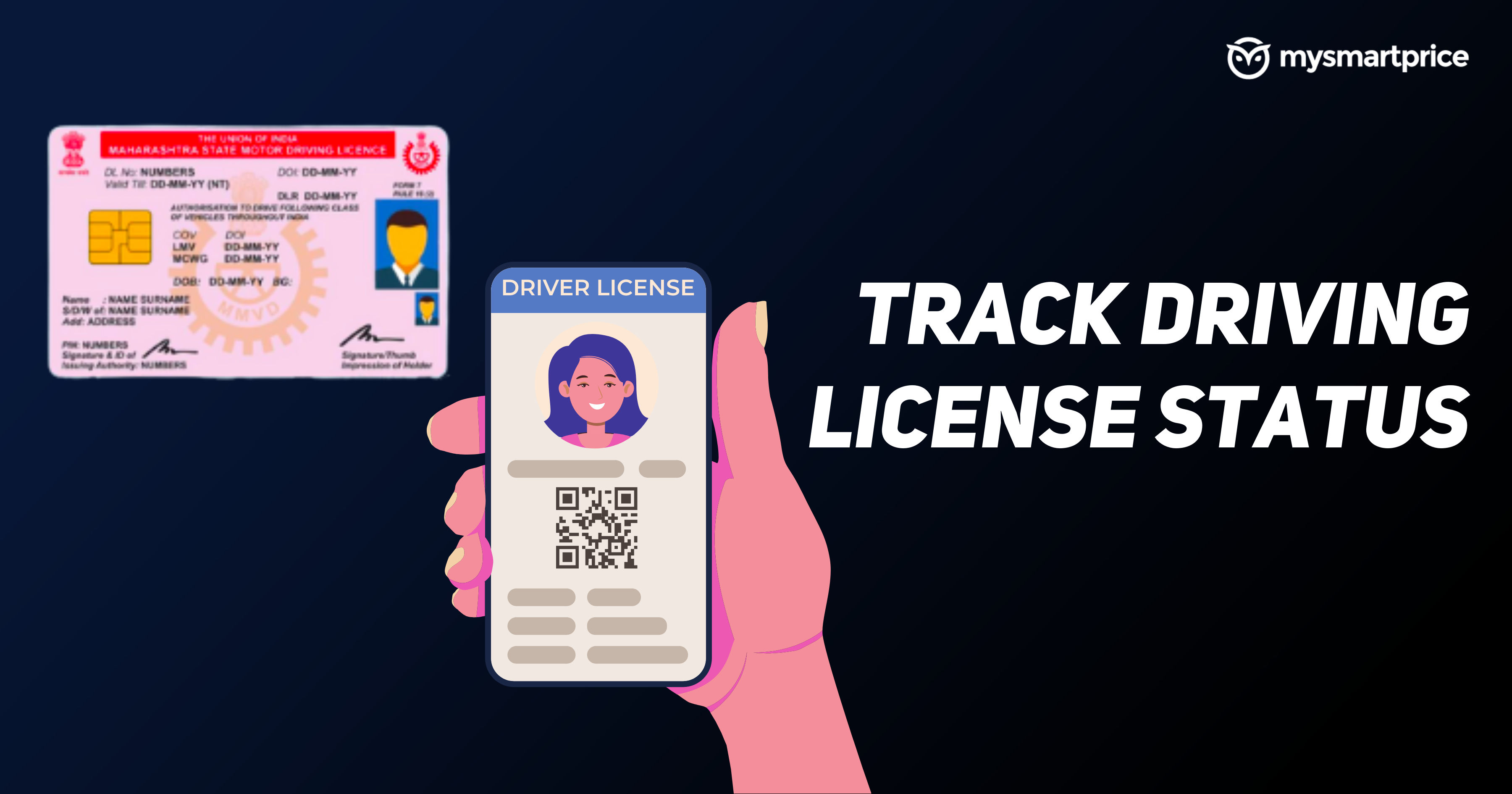 A driving Licence is an important document in India as it allows you to drive your vehicle in any part of India without any hassle. It is a necessary document for those who own or drive a vehicle. If you have a car, bike, or any other vehicle, then you should definitely have a driving licence. In case you are not aware, the application for applying for it can be filled out on the Parivahan Sarathi website, an official portal by the Government of India. If you have applied for a driving licence and want to know the current status of your application, then here's re the methods your should follow.
Also Read: Vehicle Owner Details by Number Plate: How to Check Vehicles Owner Details by Registration Number Using Different Methods
How to Check Driving Licence Application Status Online
A driving licence application status can be checked online on the Government's official portal called Parivahan, follow the steps below to check yours.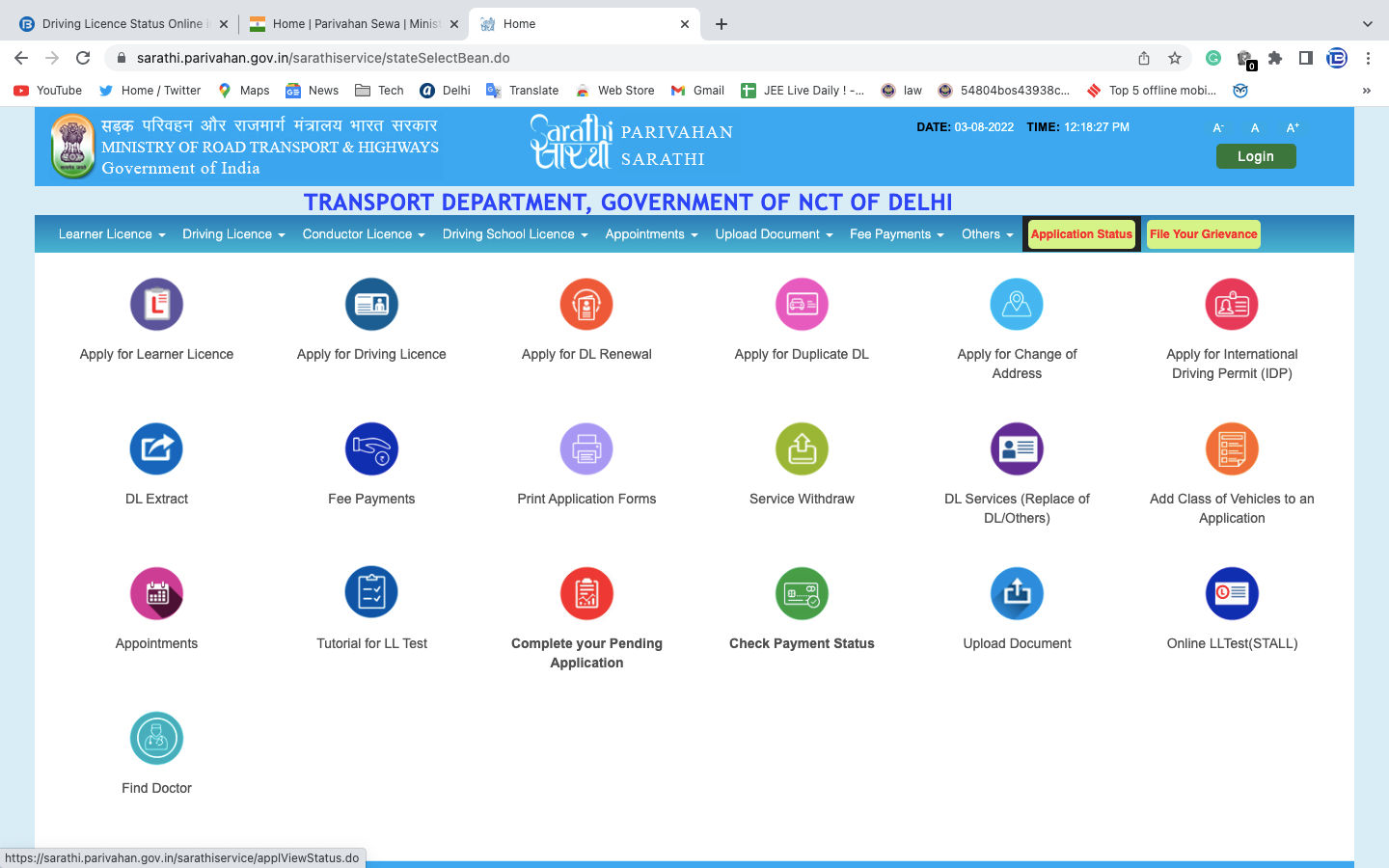 Select your State and the following portal will open automatically. In this case, we are choosing Delhi.

Now, in the right section of the Menu bar, a highlighted button will appear with the text 'Application Status'. Click on it.

Now, you need to fill out the Application form that was provided to you after submitting the driving licence application. Please check that and add it here. Add the birth date and captcha correctly.

Click on Submit and you will be shown the latest status of your driving licence application in the table below.
How to Check Your Driving Licence Status Offline?
If you do not have access to the internet or a smartphone or a desktop, you can check the driving licence status offline as well. To do that, you will need to visit any nearest RTO office with the token that was provided to you during the licence application process. You will have to go to the enquiry centre and ask the concerned person about the status of your application. They will inform you about the current status of your driving licence application.
Also Read: Driving License Update: How To Change Address in Driving License
How to check RC Status with Application Number?
RC expanded as a Registration Certificate can be referred to as an official government document that implies your ownership of a vehicle and tells that it is registered in the country legally. Here're the steps to check the RC status with the application number.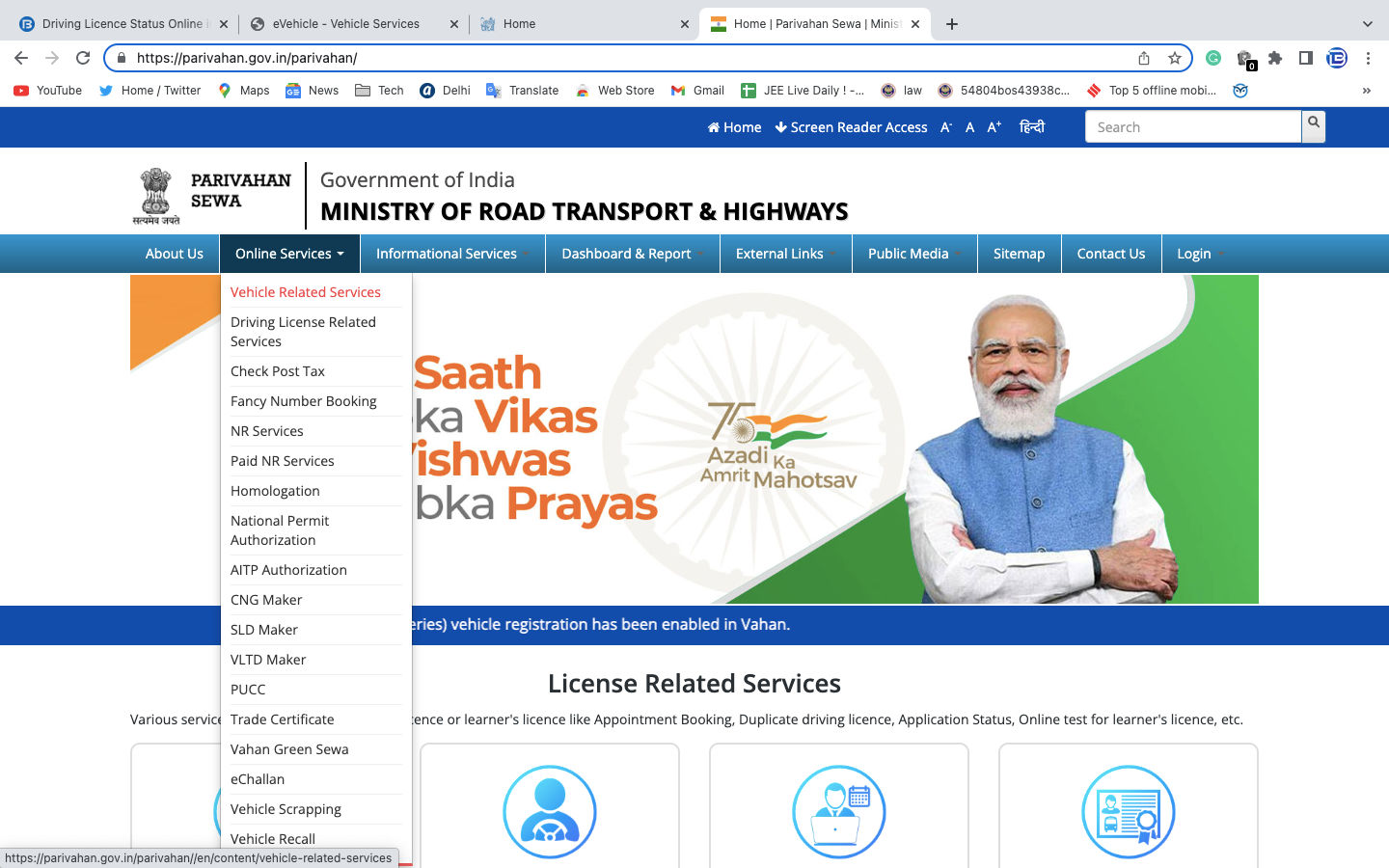 Go to the Parivahan website.

On the menu bar, tap on the Online Services and a drop-down menu will appear. Click on the Vehicle Related Services.

Choose your state and a similar website will open for the State's official website.

Click on the Know Your Application Status button in the menu bar above.

Fill the Application number and Captcha correctly. Click on Submit.

Your RC status will be shown to you.
Do note that the process will be different for each state and you might be asked to fill in RTO details as well after step 5 on a different state's portal.
Also Read: FASTag Balance Enquiry: How to Check Paytm, ICICI, SBI, Axis, and HDFC FASTag Balance via Website, App and More
FAQs
How long is a driving licence valid?
A driving licence is valid for 20 years from the date issued in India or till the person reaches the age of 50. Whichever comes first will be applicable to knowing the expiry period of a driving licence.
How long the learner's driving licence is valid?
A learner's driving licence is valid for a period of six months from the date issues in India.
How many days it will take to get a driving licence after the Test?
The complete process to get a driving licence after giving the test takes 15-30 days. During this period, you should receive it.