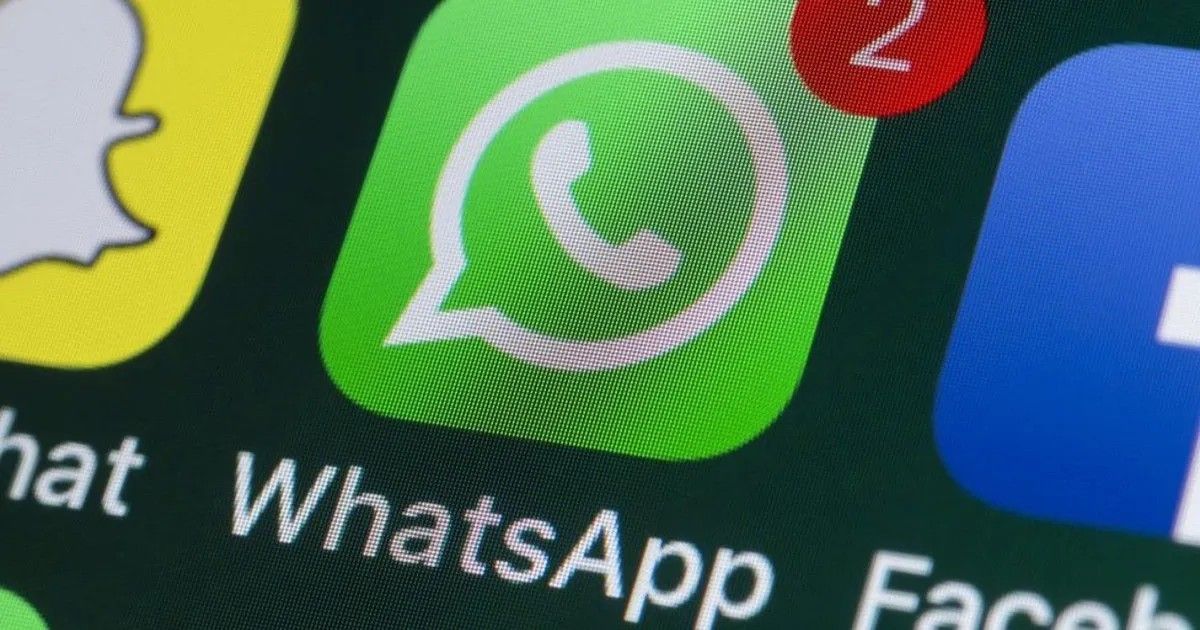 WhatsApp is one of the most popular instant messaging apps worldwide with over 2 billion monthly active users. The Facebook-owned app comes with a slew of features, some you may not have even heard of. Of course, the app has its limitations. A big one is its inability to support multiple WhatsApp accounts. Officially, you can only run one WhatsApp account per device.
Some smartphone manufacturers are offering a feature called, "Dual Apps" that allows you to run two versions of an app simultaneously, in this case WhatsApp. In this guide, we will explain to you how to set up a dual WhatsApp account on your dual SIM mobile.
Also Read: WhatsApp: How to Lock WhatsApp Using Fingerprint and Face ID on Android Mobile and iPhone
Dual WhatsApp: How To Use Two WhatsApp Accounts on One Smartphone
Gone are the days when you required a spare Android phone only for a secondary WhatsApp account. If you own a dual-SIM smartphone from Oppo, Xiaomi, Vivo, Huawei, Samsung, OnePlus, Realme, you can set up a secondary WhatsApp account right on your primary device using the Dual Apps feature.
Also Read: WhatsApp: How to See Deleted Messages on WhatsApp?
Before setting up dual apps, make sure the second SIM is activated and connected to the Internet.
1. Go to your Android device Settings.
2. Scroll down and tap on Apps.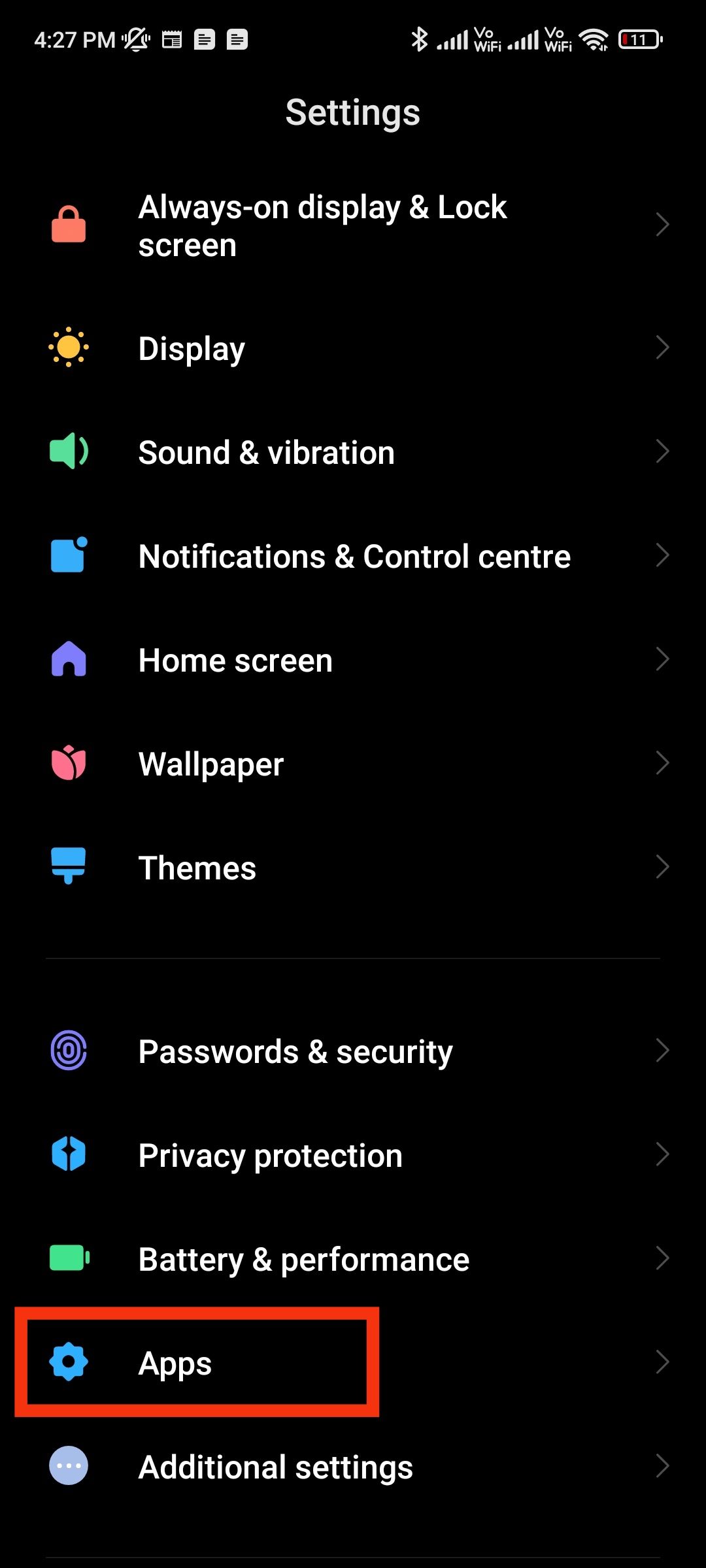 3. Select Dual Apps and tap on Create.
4. Select WhatsApp from the dual app supported apps.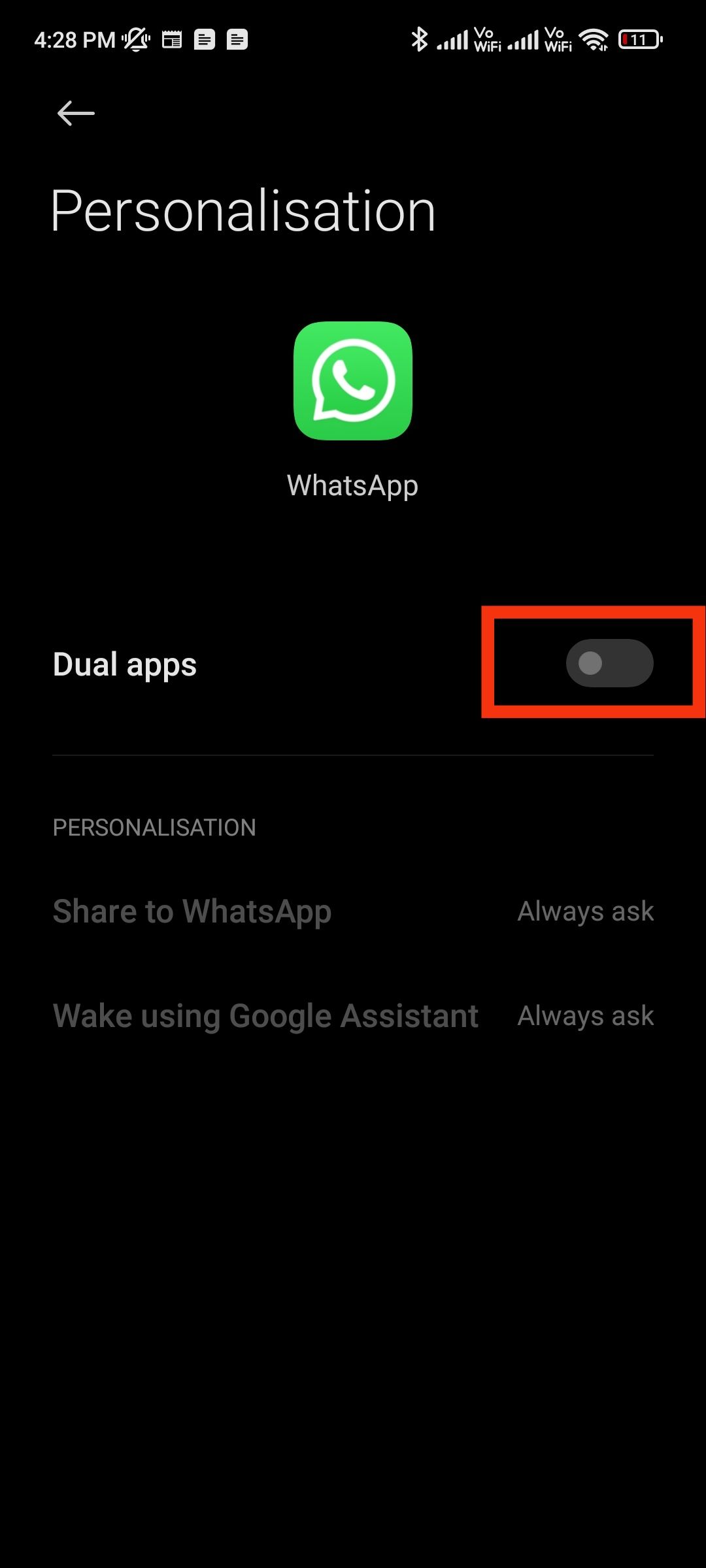 5. Toggle Dual Apps and wait for the device to set up a WhatsApp dual app.
6. Go back to the app launcher and open WhatsApp with the dual app icon.
7. Set up WhatsApp using your second number.
These steps are for a Xiaomi device. The name of the feature and the steps could vary depending on the smartphone manufacturer. In Oppo devices, the feature is called App Clone. Similarly, it's Dual Messenger in Samsung devices; Twin Apps in Asus devices, App Twin in Honor devices, and App Cloner in Realme devices. If you own a OnePlus device, the option is called Parallel apps under the Utilities Settings.
Also Read: How to Set Your Profile Photo on WhatsApp, Hide It from Contacts, and More
So this is how you can clone your WhatsApp and set up two WhatsApp accounts on the same phone. You might want to set up WhatsApp using the same phone number, but the app won't allow it as it's against their policy of one account per number.
In case you don't have a smartphone that has a Dual Apps feature, you can download apps from the Google Play Store that offers setting up multiple accounts. Parallel Space is quite a popular option with over one hundred million downloads. Other examples are DO Multiple Accounts, Multi Space, etc.
How to Use Dual WhatsApp Account on One Smartphone via WhatsApp for Business Application
If there is no option for using app cloning option on your Android smartphone, you can this method to operate two WhatsApp account on one smartphone. Yes, we are talking about WhatsApp for Business applications. The app is installed separately and can be used with different mobile numbers. Here's how you can do it:
Download and install WhatsApp for Business application on your Android or iOS device.
Agree to the terms and conditions and register yourself by entering your secondary number.
Create your business profile by adding a name, business category, and choosing a profile picture.
Click on Explore button and go to Business profile. From there, you can enter your business information like your business address, description, hours, and more.
Frequently Asked Questions (FAQs)
Is it safe to use dual WhatsApp on one phone?
Yes, you can safely use two WhatsApp accounts on your smartphone. This is primarily because smartphones come with dual-SIM connectivity. So, you can use features to set up to WhatsApp account for two different SIM cards.