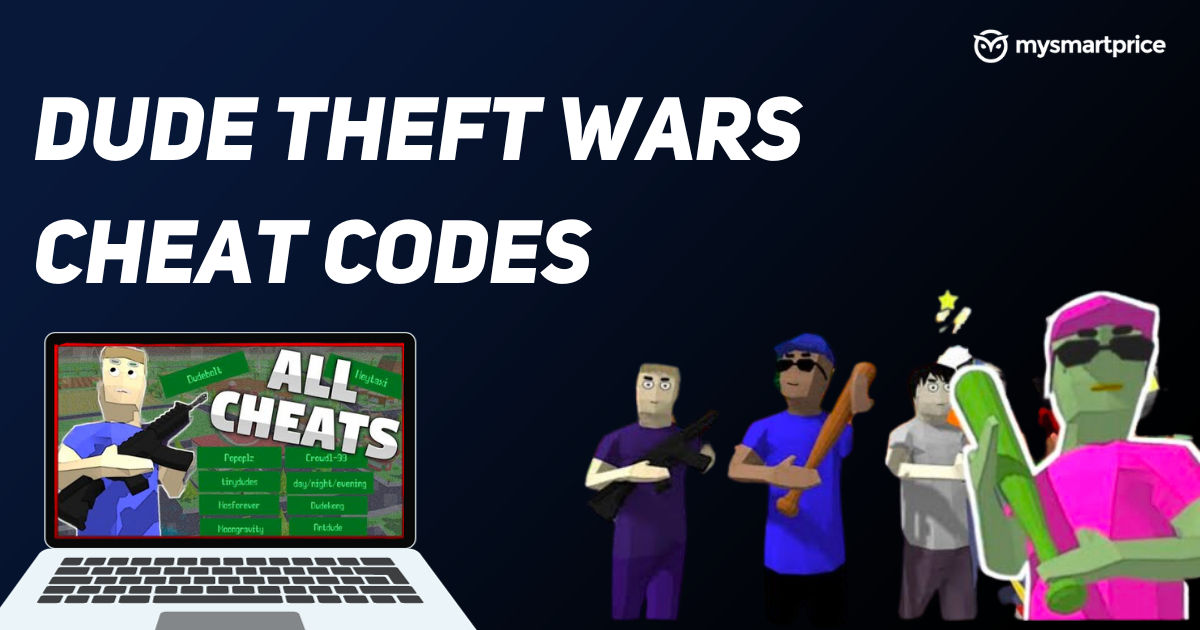 Dude Theft Wars is a very popular open-world game. In this, a player can practically do anything he/she wants in an enormous city full of possibilities. With 100 million plus downloads, the game is expected to grab more users in the coming time. To help you experience the full potential of the game, here, we're providing you with the cheats of Dude Theft Wars.
Dude Theft Wars Cheats (New and Active)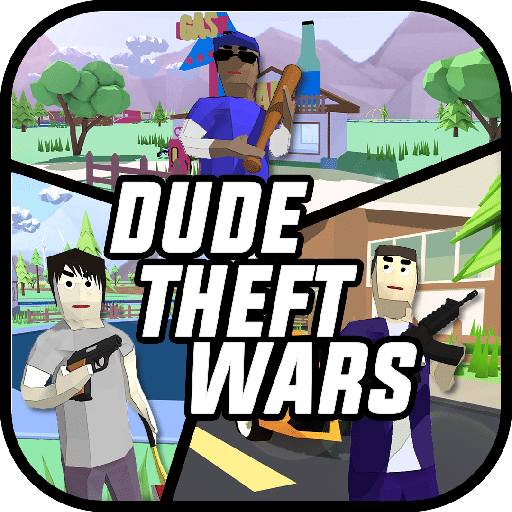 This is the full list of active cheat codes of Dude Theft Wars.
Nosforever – for increasing the speed of a car.
Moongravity – for an unknown reward.
Tinydudes – to make yourself small.
Giantdudes – to make yourself giant.
SpawnBanana – for spawning Banana
SpawnEgg – for spawning Egg
SpawnMilk – for spawning Milk
SpawnToy – for spawning Toy
SpawnGift – for spawning Gift
SpawnADude – for spawning a dude
Heytaxi – to call cars toward the player.
Night – to transform the time into night.
Evening – to transform the time into evening.
AlienInVasion – for spawning Alien
SpookySkeleton – for spawning Skeleton
SpawnGhosts – for spawning Ghosts
SpawnBats – for spawning Bats
SpawnFootBall – for spawning Soccer Ball
ChadAxe – Spawns Chad's Axe
Dudebolt – for an unknown reward.
Popoplz – to get rid of the police.
Crowd 99 – to increase the crowd size.
Rockets – for spawning fireworks
Day – to transform the time into morning.
Suppahotslap – to get a special slap weapon.
Dudekong – to explode nearby cars.
Antdude – to go small like an ant.
Bankrob – for spawning a bag of money
MakeMeRich – for spawning the fake money
Party – for spawning a column
TinyDudes – All NPCs get lowercase
AntDude – Jack gets lowercase
Dudekong – Jack gets anti-hero
Dudebolt – The player gets faster
Suppahotslap – The player gets a strong slap
PopoPlz – The player gets five stars of the wanted level
ChibiTown – All NPCs get a big head
LockRichie – Locks Richie (make Richie unplayable)
MakeHouse – Makes House
MakeBuilding – Makes Building
MakeRamp – Makes Ramp
MakeRoad – Makes Road
MakeParkHouse – Makes Alcove
MakeFence – Makes Fence
MakeWaterTank – Makes Water Tank
MakeWindTurbine – Makes Wind Turbine
MakeTree – Makes Tree
MakePineLong – Makes PineLong
MakeBirch – Makes Birch
MakePine – Makes Pine
MakePinkTree – Makes Pink Tree
MakeOrangeTree – Makes Orange Tree
MakeGrass – Makes Grass
MakeFlowers – Makes Flowers
MakeBush – Makes Bush
MakeLamp – Makes Lamp
MakeMeRich – Makes Fake Cash
MakeSpaceTower – Makes Tower From Center
UnlockRichie – UNLocks Richie (make Richie playable)
Dude Theft Wars Cheats (Expired)
Below are the cheats that are expired in Dude Theft Wars. Though, you can try is one, but, better to keep the hopes low.
Cashcash99999999 – it was for unlimited money.
SuperMan – the player gets invulnerability for a few seconds
Carboom – explodes the car nearby
MakeClocktower – makes the clock tower
Download: Dude Theft Wars
How to redeem these cheats?
After getting your hands on the new and active cheat codes, it is better to know how to redeem them. For this:
Load the game and look for the mobile icon at the left
Choose the 'cheat.exe' and then enter the code
At last, press enter to confirm the cheat code
and enjoy the game.
Verdict
So, this was all regarding the full new and active cheat code list of the Dude Theft Wars. Make sure to go through the process of how to redeem them. Even better to update the game before proceeding.
FAQs
Are Dude Theft Wars cheats safe to use?
Yes, these Dude Theft Wars cheats are completely safe to use. Just, make sure that the game is updated.
What is the Dude Theft Wars cheat code for money?
It was the "Cashcash99999999" for the unlimited money. But, now it has expired.