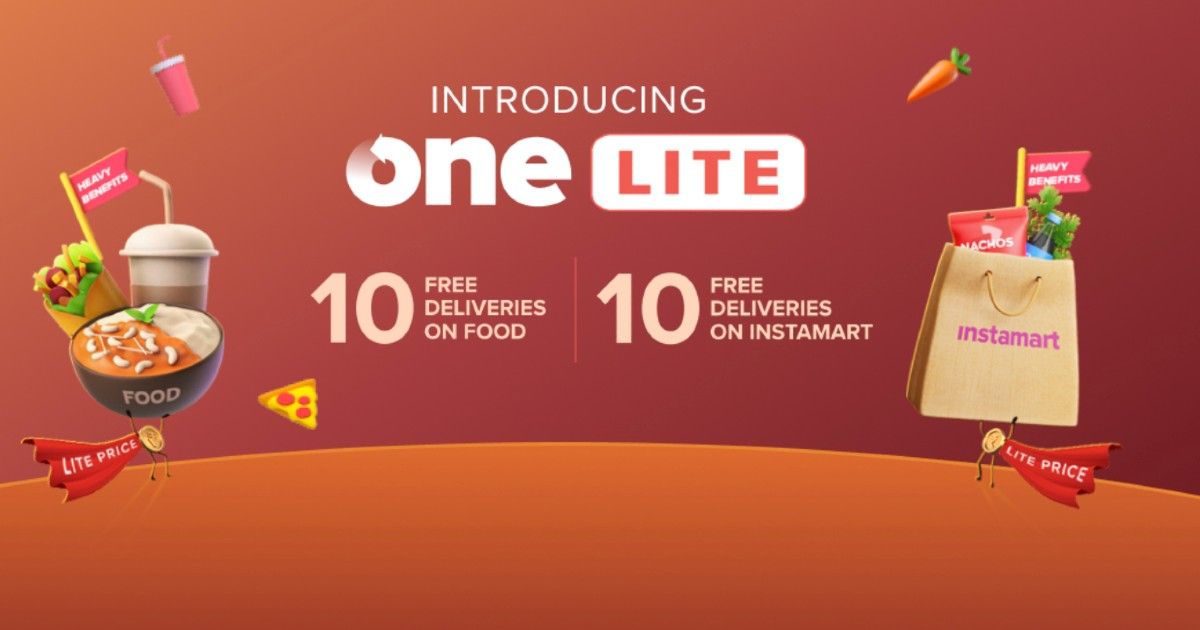 Swiggy has launched a new version of its One membership for consumers in India called Swiggy One Lite which basically serves a wide range of benefits for a small fee. Swiggy has seen many people sign up for the One program and get delivery, dining offers and product discounts as well.
Swiggy One Lite promises to provide people with a similar package but for a nominal fee which means the benefits also reduce to match the price tag. You get free deliveries, discounts from your favourite restaurants and more. Here is an in-depth look at Swiggy One, what it offers and more.
What Is Swiggy One Lite Membership?
Swiggy One Lite is the lite version of the regular One membership from the company. Swiggy One Lite is priced at Rs 99 for three months which offers benefits for food delivery, pick up items and more.
Swiggy is looking at ways to increase its revenue streams and the One program has been used as another vehicle to attract paid subscribers by giving them special access to services and benefits. The company says One Lite members get a 6x return on the price of the One Lite membership. You can sign up for One Lite membership from the Swiggy app on Android and iOS devices in India.
What Do You Get With Swiggy One Lite
Swiggy One Lite is priced at an affordable Rs 99 for three months. The company hasn't said that this is an introductory price, which means people can continue to sign up for One Lite at this price even after their first quota ends. Swiggy says that with One Lite membership you can get 10 free deliveries on food orders above Rs 149, ten free deliveries on Instamart (grocery) orders above Rs 199.
That's not all, you also get a 30 percent extra discount when you order food from across 20,000+ restaurants. This discount is said to be over and above the regular offers. And finally, the One Lite members will also have the option to use Swiggy Genie for item pick ups with 10 percent discounts on order above Rs 60. Swiggy is also partnering with large brand partners in telecom and banking to offer special B2B One Lite membership.
Swiggy claims to have a network of 250,000+ restaurant partners spread across hundreds of cities. It also provides Instamart grocery deliveries in over 25 cities and similarly provides Dineout dining offers in 25 cities.