Highlights
Jio and Swiggy have joined hands to launch a new prepaid plan.
The new prepaid Jio recharge offers a bundled subscription to Swiggy One Lite.
Users can enjoy unlimited 5G data, along with free food deliveries on Swiggy with the new plan.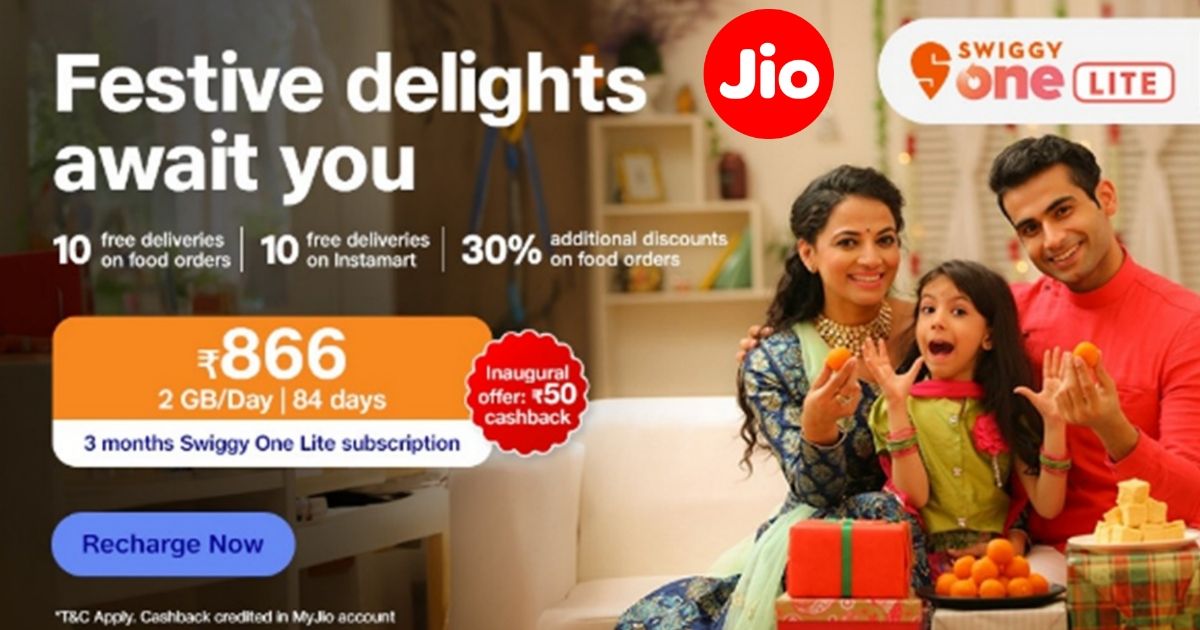 Reliance Jio has introduced a new prepaid plan in partnership with the food-delivery platform Swiggy. The new plan comes bundled with a Swiggy One Lite subscription that offers several benefits to users while ordering food from the app.
The Jio-Swiggy partnership is a first-of-its-kind bundle, as telecom operators are normally known to bundle OTT subscriptions. Swiggy is the latest addition to Jio's bundled partners that include Disney+Hostar, SonyLIV, Zee5, Amazon Prime, and Netflix.
Jio's New Rs 866 Prepaid Plan With Swiggy One Lite Subscription
The latest Rs 866 prepaid plan by Jio provides 2GB of 4G data daily, along with unlimited voice calls. The plan validity is for 84 days and it also includes unlimited 5G data under Jio's welcome offer.
The highlight of this plan is the bundled Swiggy One Lite subscription, with a validity of 3 months. With this plan, users can claim the following benefits on the Swiggy app:
10 free home delivery on food orders above Rs 149
10 free home delivery on Instamart orders above Rs 199
No surge fees on food and Instamart orders
Up to 30% extra discounts on select restaurants, in addition to regular offers
10% discount on Genie deliveries above Rs 60
For comparison, Jio's 84-day plan with a 2GB daily limit is priced at Rs 719, while the Swiggy One Lite subscription costs Rs 299 for 3 months. If you purchase these plans individually, the price totals Rs 1018.
The bundle plan by Jio is priced at Rs 866 and combines both benefits. Hence, this plan will save you Rs 152.
If you order food from Swiggy regularly, then the Jio Rs 866 plan provides you a good value for both your cellular plan and food delivery needs.
Jio Continues to Expand Its Bundled Subscriptions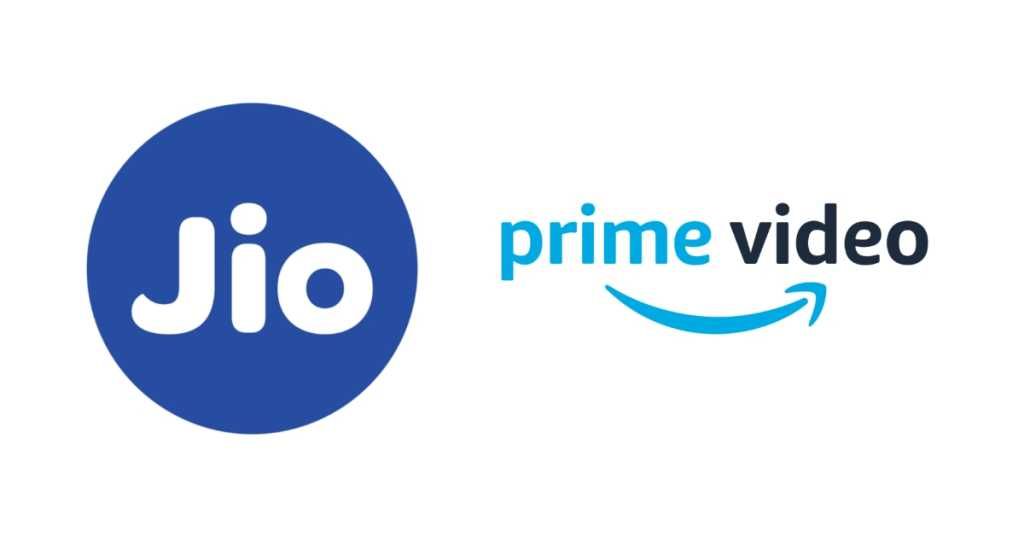 Jio has been actively launching new plans with bundled subscriptions. Recently, the telecom operator new annual plans with Amazon Prime subscription, which offers 2GB of 4G data daily. The plan is priced at Rs 3227.
The Reliance Group of Industries is also close to acquiring the OTT giant Hotstar from the Disney group, under a multi-billion dollar deal. If the deal goes through, then we can expect more affordable bundle plans from Jio with a Hotstar subscription.
As per TRAI, Jio is the largest service provider in India in both cellular and broadband. The telecom giant has a market share of 52% in internet services in the country. Jio's wireless subscriber base stands at 442 million, ahead of its competition from Airtel and Vi.
Jio is also expanding its internet services to satellite communication services. The company has already received a GMPCS license from the Department of Telecommunication. This will enable Jio to provide internet, voice, and messaging services directly through low-earth orbit satellites.
Jio is also pushing its AirFiber services, which also come bundled with OTT subscriptions. Jio AirFiber utilizes the standalone 5G infrastructure of Jio, to provide broadband-like internet services in areas where optic fibre connections are not available.