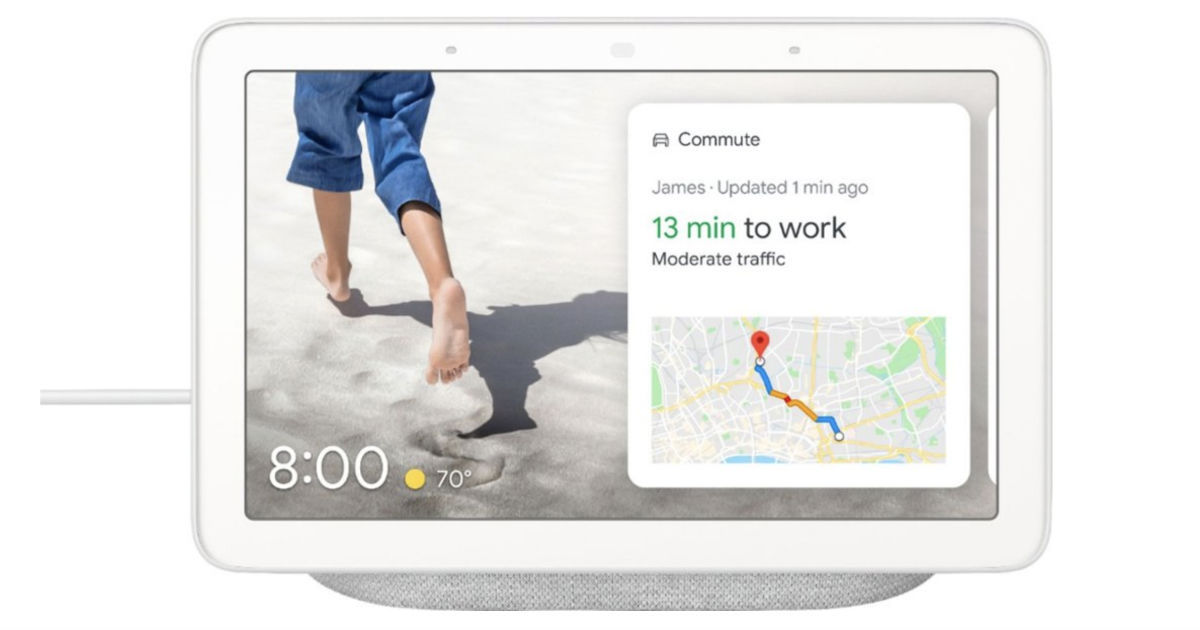 At I/O 2019, Google announced Nest Hub Max, a smart home speaker with a 10-inch display which is a bigger version of the 7-inch Nest Hub (earlier known as Home Hub) that launched last year. And according to our sources, the Nest Hub is now launching with a price tag of Rs 8,999 in India. Our source, Ishan Agarwal, says that Google's smart home speaker is launching as early as next week. Google had actually revealed at this year's I/O that twelve countries including India would receive the smart display cum speaker and we're finally getting it.
The Indian price looks very close to the Nest Hub's current price which is $129 after it received a price cut. If you haven't been in the loop, the Nest Hub is essentially a Google Assistant speaker with a display, sort of a competitor to Amazon's Echo Show. It has a 7-inch screen that can be used for a number of purposes including, but not limited to, viewing videos and displaying photos. Since it has Google Assistant with mics built-in, users can command it by voice to play songs, videos. Users can also ask it to recite out a schedule, plan a commute, and ask queries to Google.
Google's Nest Hub requires Wi-Fi to work as it doesn't have any other Internet connectivity options. From the looks of it, the Nest Hub will compete directly with the Amazon Echo Show 5 which is a somewhat smaller (5.5-inch) device that does pretty much the same things basically. It's also priced exactly close but we don't know where the Nest Hub will be sold online as of now.