Highlights
HDFC Bank provides its customers with attractive interest rates on its savings accounts, enabling them to earn interest on their deposited funds.
HDFC Bank provides a range of savings account options to cater to their customer's different requirements.
HDFC Bank ensures convenient and accessible banking facilities for its customers.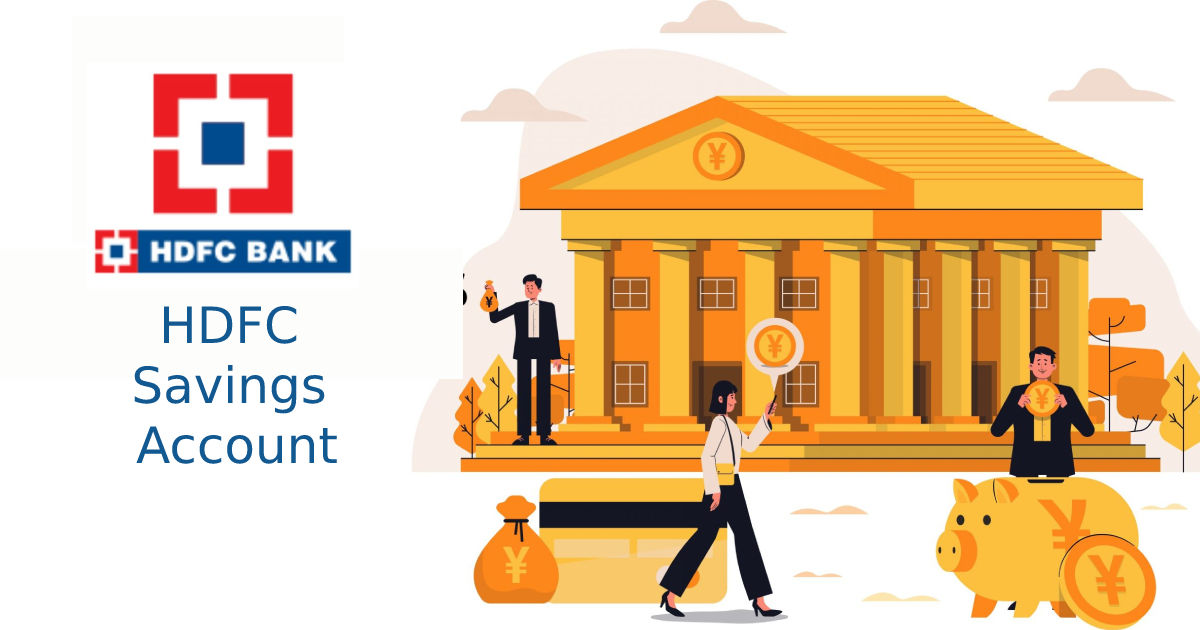 The idea behind a Savings Account is simple: individuals can deposit a portion of their earnings into a secure bank account to protect their money. However, the banking industry now offers various types of Savings Accounts, each with its adaptations. This helps customers choose account type as per their requirements.
In this article, we will look at all the different types of Savings accounts that HDFC provides and how the customers can make the most of each. We will also understand other aspects such as minimum balance requirements, features, and relevant details. Read on to know more!
Types of Savings Accounts and Minimum Balance Requirements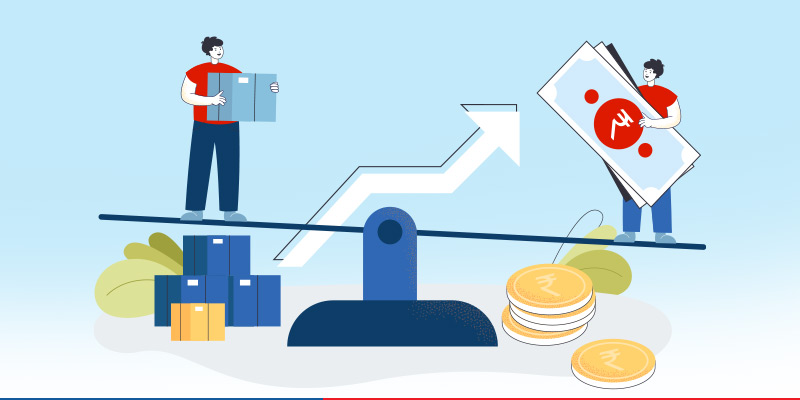 The following are some examples of the various types of Savings Accounts available at the HDFC bank.
HDFC provides an Instant Savings Account, a unique bank account that can be easily opened online by anyone in just minutes, eliminating the need for paperwork or branch visits. This account is tailored for customers who prioritize convenience and prefer swift and seamless transactions from their homes. To open an Instant Savings Account at HDFC, generally, a valid Aadhaar card, PAN card, and a phone number linked to Aadhaar are needed. Customers can enjoy benefits like no minimum balance requirement, quick fund transfers, and access to digital banking services. The following are the steps that could be followed while opening an Instant savings bank account at HDFC:
To access the HDFC Bank Instant Account webpage, simply click on the provided link. Alternatively, you can download the HDFC Bank Instant Account application from the Play Store, which is available for both Android and iOS users.


The user is required to enter his/her mobile phone number.

As part of the KYC document evaluation process, users will need to provide their Aadhaar Card details and complete an online verification code to validate the document. This step ensures the authenticity and verification of the provided Aadhaar Card information.


Fill in the account's remaining details. Finally, hit the Submit button.
Basic Savings Bank Account
For everyone who cannot afford to manage a minimum balance in their Savings account, HDFC offers the Bank Basic Savings Bank Deposit Account (BSBDA). This is a zero-balance savings account. It offers benefits like no minimum balance requirement, no account opening or annual maintenance fees, a free Rupay debit card, and four free monthly withdrawals. However, there are limitations on transaction numbers and a maximum balance limit associated with BSBDA. Additionally, customers with a BSBDA do not receive a chequebook.
Basic Savings Bank with Small Deposit
A Small Deposit Basic Savings Bank Account is a specific type of savings account offered by banks, allowing users to open an account with a minimal initial deposit. The required minimum deposit may differ among different banks. However, this type of account may have certain limitations, including restrictions on the number of transactions and the maximum amount of deposits or withdrawals allowed within a given day or month.
HDFC Bank offers a variety of Savings Bank Accounts, providing users with the ability to deposit and withdraw funds while earning interest on their deposited amount. These accounts include standard savings accounts, salary accounts, and senior citizen accounts, among others. The minimum balance requirement for maintaining a savings account at HDFC Bank varies based on the account type and the account holder's location. HDFC Bank's savings accounts come with features such as a debit card, internet banking, mobile banking, and mobile banking services. The bank also offers additional benefits, including free accidental death insurance, competitive loan interest rates, and much more.
Savings Bank Account for Minors
Banks offer Minors Savings Bank Accounts, created for parents or legal guardians to open accounts for their children. These accounts aim to instil saving habits at a young age and educate children about banking principles. Typically, the account is in the child's name with the parent or guardian as a joint account holder. Minors' Savings Bank Accounts have limitations like a maximum balance limit, and some transactions may require parental consent. Certain banks provide additional benefits, such as higher interest rates and tailored financial literacy programs for children. HDFC Bank offers a Minors' Savings Bank Account, requiring a minimum initial deposit and necessary documentation from the parent or guardian.
Motor Accidents Claim Accounts
HDFC Bank offers Motor Accident Claims Accounts (MACA) for individuals awaiting reimbursement from an insurance company or legal settlement after a vehicle accident. These accounts securely hold the compensation funds until the claim is resolved. MACA accounts can be opened by the claimant, their legal heir, or an authorized representative, and withdrawals are limited to the claimant or their authorized representative. HDFC Bank's MACA account provides convenient fund management options, including a Rupay debit card, internet banking, and mobile banking services. The account also earns interest on the deposited amount and has no additional charges for opening or maintaining it.
Resident Foreign Currency Accounts
HDFC Bank provides Resident Foreign Currency Accounts (RFC) for Indian citizens with foreign currency income or assets abroad who want to hold their funds in India. The HDFC Bank RFC account offers debit cards, internet banking, and other banking services as well. Account holders can earn interest on their deposits and enjoy favorable rates for foreign currency exchange. HDFC Bank also offers services like remittances, currency exchange loans, and trade services to enhance the banking experience for RFC account holders.
Also Read: SBI Minimum Balance 2023: Here's How Much Minimum Balance Required in Savings Account, Penalty, Interest Rate, and Closing Charges
HDFC Savings Account Interest Rates
HDFC Bank offers competitive interest rates on regular savings accounts based on different balance tiers.
Balances exceeding Rs. 10 lakhs earn an interest rate of 3.00% per annum.
Balances between Rs. 5 lakhs and Rs. 10 lakhs earn an interest rate of 2.75% per annum.
Balances below Rs. 5 lakhs earn an interest rate of 2.50% per annum.
Senior citizens enjoy higher interest rates:

Balances exceeding Rs. 10 lakhs earn up to 3.50% per annum.
Balances between Rs. 5 lakhs and Rs. 10 lakhs earn up to 3.25% per annum.
Balances below Rs. 5 lakhs earn up to 3.00% per annum.

Interest rates may vary for other types of savings accounts, such as salary accounts and children's accounts.
Also Read: HDFC Bank Balance Check: How to Check HDFC Account Balance via Missed Call, SMS, Online, More
HDFC Savings Account Closing Charges
The HDFC closing charges are as follows
Closure within 14 days: No charges.
Closure between 15 days and 6 months: Rs. 1000 charge.
Closure between 6 months and 12 months: Rs. 500 charge.
Closure after 12 months: No charges.
FAQs
1. What will happen if the minimum balance is not maintained in HDFC?
Failure to maintain the minimum balance may lead to account closure without prior notice.
A penalty fee is charged, depending on the account type and the extent of the minimum balance shortfall.
The penalty fee is usually paid quarterly or monthly as per the account agreement.
2. Can the HDFC account be a zero balance?
HDFC Bank offers a zero-balance account. This bank account is called the Basic Savings Bank Deposit Account (BSBDA). However, it has limitations on the total number of transactions and a maximum limit on the amount of funds that can be maintained.