Highlights
SuperGaming has announced a closed beta test for Indus, a Made-in-India Battle Royale game.
The closed beta test was announced with a new trailer which demonstrates in-game characters with voiceovers from prominent figures.
The closed beta test will be rolled out this festive season/Diwali 2023.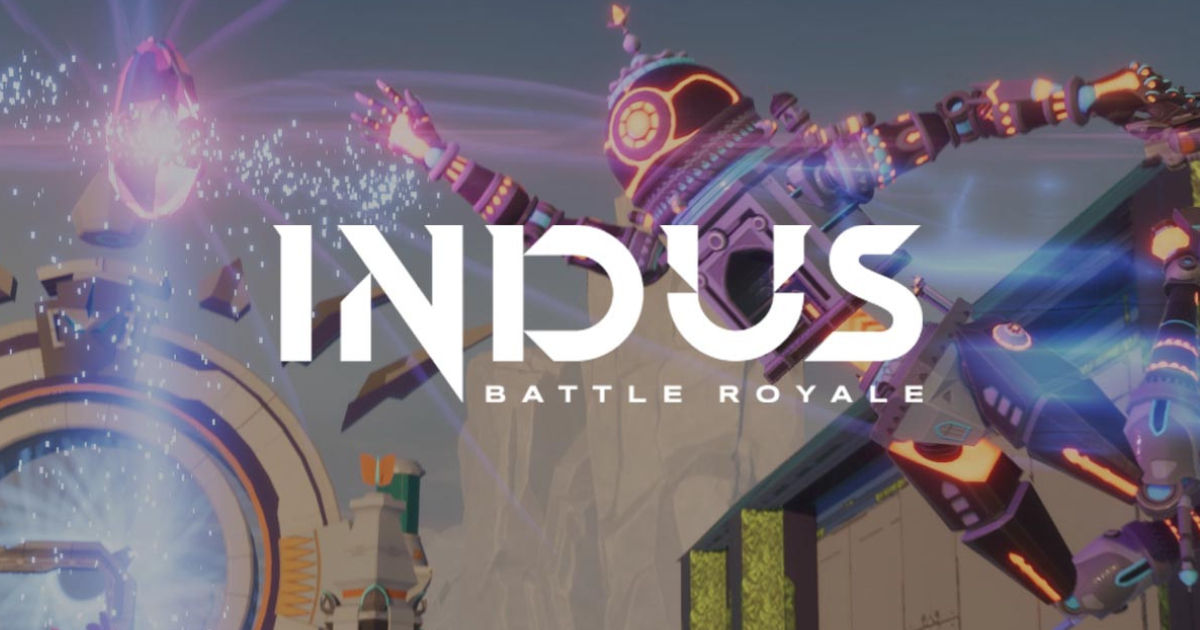 The Battle Royale genre in India is brimming with the existence of BGMI (formerly PUBG Mobile) and Free Fire over the past few years. Though there are several titles like FAU-G (Made in India) in the genre, none of them have outraged these games. Pune-based developer, SuperGaming is trying to change that and is developing a new Made-in-India BR game, titled Indus.
Recently, the developers behind the Indo-futuristic Battle Royale game, Indus, has announced that the game is receiving a closed beta in "festive season 2023." To mark the occasion, the company has released a trailer showing important characters from the game as well as some hints about consumable items.
Also Read: PlayStation Plus Game Catalog for August 2023 Announced: Sea of Stars, Moving Out 2, Destiny 2: The Witch Queen and More
SuperGaming Announces Indus Closed Beta This Festive Season Along with a New Trailer
The trailer demonstrates SuperGaming's ambition to create a daring new Indo-Futuristic experience for gamers worldwide.
According to the developers, The Indus Closed Beta will have a Battle Royale mode and other "battle-tested" features that were a part of Indus community playtests. However, it is to be noted that the closed beta will only be accessible with a Closed beta key. Keys for the closed beta will be limited in quantity, and the only way to guarantee access is to pre-register for Indus on the Google Play Store.
Of course, an Apple iOS release is on the way, but this seems to be the first beta stage, similar to internal playtests – that looks to be limited to the larger Android player base for the time being.
The Indus Battle Royale Game's closed beta cinematic takes our major characters to the floating world of Virlok, where they fight for possession of Cosmium, a rare, natural-born material with the ability to modify space and time. However, its in-game significance is that seizing it instantaneously awards the player victory, regardless of how many other survivors remain on the field.
Some "surprises" will also be disclosed as the closed beta's release date approaches. The game has also received over five million pre-registrations, according to the company.
The latest trailer for the Indus Battle Royale closed beta has voiceovers for the game's numerous characters. Olympic pistol shooter Heena Sidhu, India's most prominent gaming YouTuber Techno Gamerz (Ujjwal Chaurasia), and popular content makers such as GamerFleet (Anshu Bisht) and Magsplay (Mansi Gupta) have all contributed voices for the trailer's characters.
"The Indus Closed Beta trailer is our attempt at showcasing the Indian Gaming Industry by involving aspirational real-life icons from culture, sports, and content creation as a part of it," says Roby John, CEO, and co-founder, SuperGaming. "With over five million pre-registrations so far and the support of a vocal community, we firmly believe Indus is at the forefront of building India's gaming revolution."
Click here to pre-register for the game and stand a chance to participate in the Indus Closed Beta Test which is set to roll out this festive season/Diwali 2023. To be notified of upcoming key drops, players should join the Indus Discord Server.
Full house for #IndusTrailerPremiere pic.twitter.com/8aeT1p4Raj

— Indus Game (@IndusGame) August 12, 2023
The first trailer of Indus was released on 2022's India's Independence Day in New York's Time Square and recently, it was shown in movie theatres also. Indus will be released on mobile, PC and consoles.
Also Read: Valorant Movie is Reportedly in Works by Tencent and Set to Release in 2025
MSP Gaming is the gaming arm of MySmartPrice. We are a one-stop destination for everything gaming. Join our community for regular tournaments and stay updated about the gaming ecosystem – https://bit.ly/msp_gaming_community