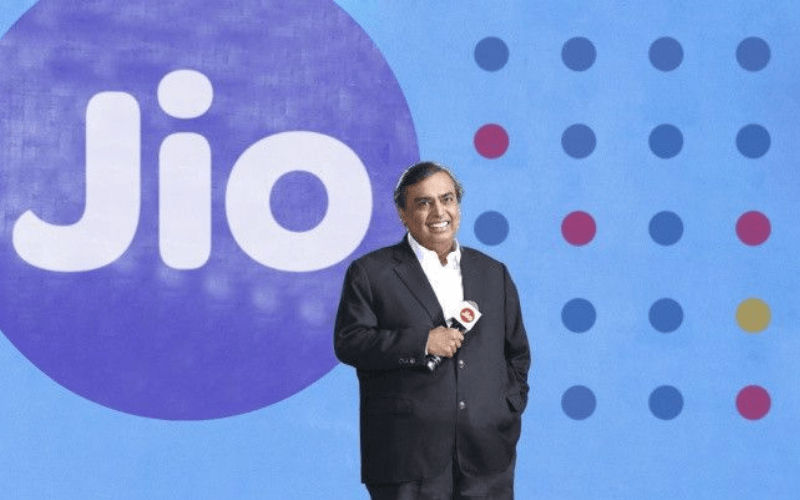 Last week, we reported how Mukesh Ambani-led Reliance Jio invested heavily in two pan-India cable service providers, Den Networks and Hathway Cables. In today's related news, a Swiss brokerage firm has estimated that the new Jio GigaFiber will be ahead of Airtel in the Direct to Home (DTH) satellite television segment. In a note about which the Economic Times reported, the Switzerland-based brokerage firm Credit Suisse said Reliance will leapfrog Bharti Airtel in terms of accessibility to potential customers, thanks to the buyout of the Hathway Cables and Den Networks, which give Reliance Jio a direct and instant access to 24 million homes connected by cable television.
Long Lead for Jio GigaFiber over Airtel in Accessibility
With Jio GigaFiber acquiring controlling stakes in Hathway Cables and Den Networks, it has already won the accessibility battle with Airtel in the DTH segment, even before it begins its service rollout. Jio GigaFiber service is expected to begin its rollout based on the response from potential customers, with registrations having been open since August 15. With a collective investment of over INR 5,230 crore in the two cable service providers, Jio GigaFiber has gained access to 24 million homes across more than 100 Indian cities, while Airtel presently has access to about 2.1 million homes. Both Airtel and Jio GigaFiber will have to work on providing fiber connectivity to these customers, most of whom have cable or fixed-line service presently. However, since the lead already belongs to Reliance, Jio GigaFiber is likely to be seen in many more homes than Airtel.
It is not that Airtel has no plans of expansion. The Sunil Mittal-led firm plans to add another 10 million homes to its kitty by 2021, reaching customers in 100 Indian cities. Airtel reportedly will spend INR 24,000 crore in 2018-19, with a good portion of this capital reportedly having been marked for its DTH business.
Jio GigaFiber Offers Likely To Trump Airtel
Apart from the obvious factor of access to 24 million homes for Jio GigaFiber DTH service, Reliance Jio also benefits from more than 250 million Jio 4G customers. The existing wide network of broadband customers that Jio has managed to acquire will place it much ahead of Airtel in terms of content negotiations. Broadcasters will naturally have to favor Reliance Jio when it comes to bargaining deals, as it is already providing a great ecosystem of digital services to hundreds of millions of customers.
The Jio ecosystem includes Jio Mags, Jio TV, Jio Cinema, Jio Music, Jio NewsPaper, Jio Cloud, and so on. With more than 250 million Jio customers accessing all these services, Jio GigaFiber will be able to leave Airtel behind when it comes to service integration and combo offers, such as special benefits to Jio 4G customers for buying Jio GigaFiber service. In the same report, the Economic Times also quoted Kotak Institutional Equities as saying that Airtel will find it tough to battle Jio in terms of DTH offerings, although Tata Sky may stand to lose more.