Highlights
The Xbox Series S originally debuted with 512GB storage.
The new 1TB Xbox Series S will be available in a new Carbon Black colour.
Xbox Series S supports up to 120fps gameplay, Quick Resume, and lightning-fast load times.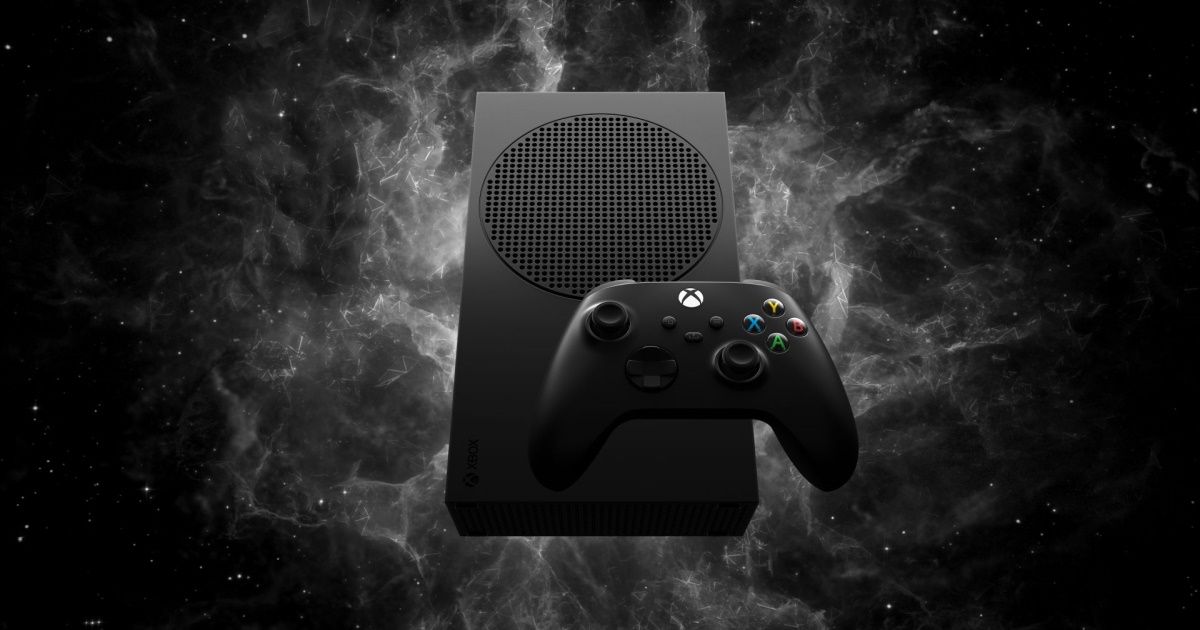 Microsoft's annual events Xbox Showcase and Xbox Games Showcase were held just a couple of weeks ago. These events were packed with announcements for Xbox fans around the world. One key announcement at the event was a new Xbox Series S console variant that comes with 1TB of storage space. If you are planning to grab this console in India, we finally have official details regarding the pricing and launch date.
Microsoft Xbox Series S 1TB India Price and Launch Date
Microsoft's official listing for Xbox Series S in India has revealed pricing and availability details. The all-new Xbox Series 1TB will launch in India on September 1 which is also the global launch date. It means fans will not have to wait for an Indian release while they see people from other regions getting their hands on the console.
The Xbox Series S 1TB price has been set at Rs 38,990 (ERP) in India. This simply means it is the recommended pricing from Microsoft but the actual price may vary from one retailer to another. For comparison, the 512GB storage variant is listed at Rs 34,990 (ERP).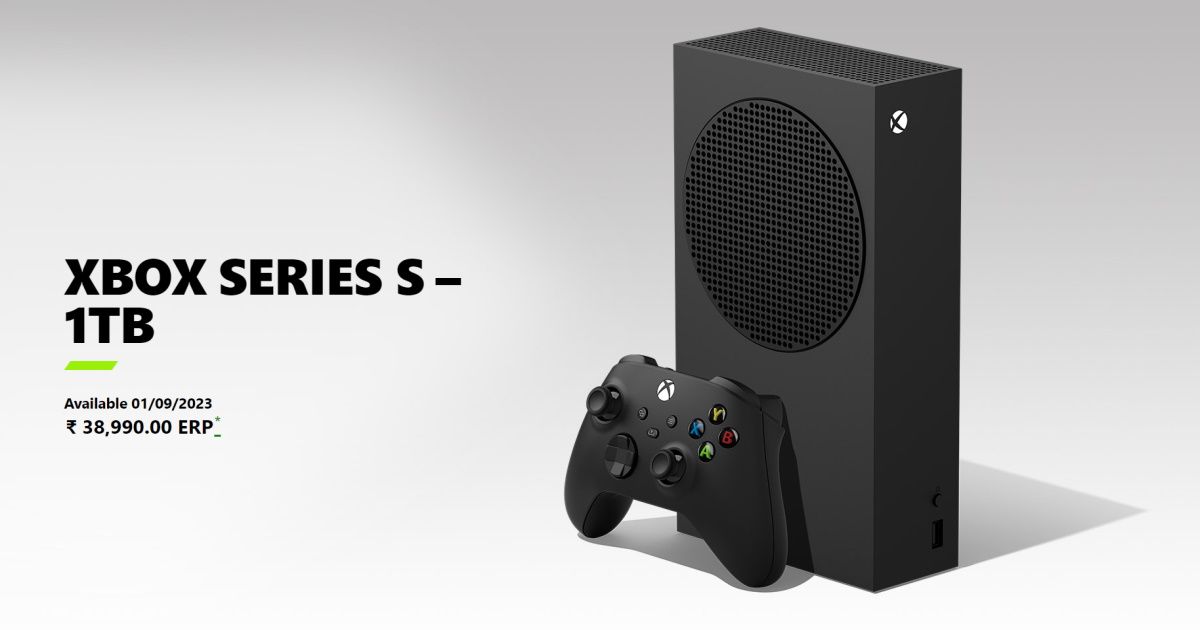 Microsoft Xbox Series 1TB Specifications and Features
The Xbox Series S 1TB is the same as the original Xbox Series S that arrived in November 2020. The only differences are in the storage space and colour variant. Microsoft doubled the storage space on the console after listening to customers complain about not having enough storage. This new console variant has been announced in a new Carbon Black colour. It has the same matte finish as the Xbox Series X and Xbox Wireless Controller.
The Xbox Series S boasts the Xbox Velocity Architecture which enables 2K gaming at up to 120 fps and lightning-fast load times. Quick Resume is a feature that lets gamers switch across multiple titles almost instantly. The console supports all the Xbox accessories and the Xbox Game Pass library.
In other news, Microsoft is ready to increase Xbox Game Pass pricing in India. The Xbox Game Pass Ultimate and Xbox Game Pass for Console will see a price hike of up to Rs 50. The new prices will be Rs 549 and Rs 379 respectively starting July 6 for new subscribers. Existing monthly subscribers will have to pay new prices from August 13.
There are also speculations that we may see Xbox Series X prices go up as well. The team is said to have intentions of bringing prices closer to the competition in each of the markets where the console is sold. The new console pricing is expected to get official sometime in August.