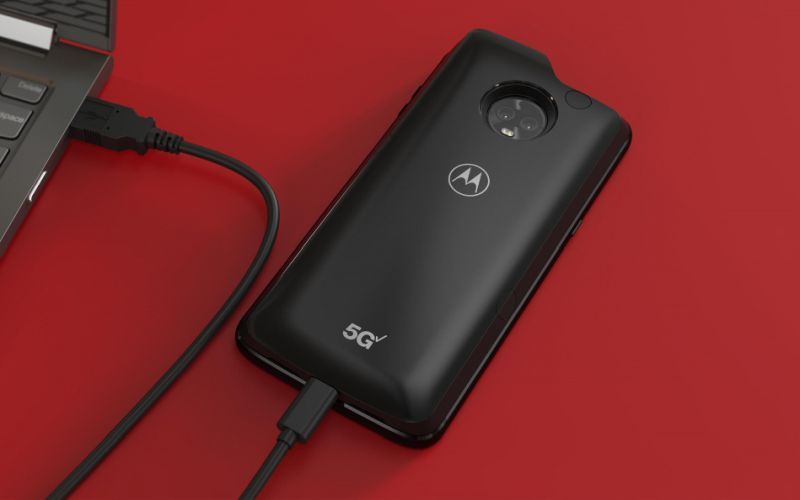 We have been eagerly waiting to see the 5G Moto Mod from Motorola ever since the brand made its announcement at the launch of the Moto Z3 back in August 2018. Last month's FCC filing for the 5G Mod reassured us that the product was making its way to consumers soon. It looks like the wait is over as the 5G Moto Mod is now available on pre-order in the US. Motorola has partnered up exclusively with Verizon to bring 5G connectivity to its users. Those who wish to purchase one of these attachments must already own a Moto Z3 with an active Verizon plan, or buy the same at the time of placing a pre-order.
5G Moto Mod Price, Availability
The 5G Moto Mod goes on pre-orders in the US starting today, 14 March 2019. It will subsequently be up for retail from 11 April 2019. As a limited time offer, Verizon is offering the 5G Mod for USD 50 (INR 3,500 approx.) for users who already own a Moto Z3 and have an active Verizon unlimited plan. Users will also need to sign up for a USD 10 per month plan in addition to their active network plan for 24 months, although the first three months are free. Those who purchase a 5G Moto Mod today will even get a free Moto Z3 if they activate a "new line of service on a Verizon device payment plan."
The retail price of the 5G Moto Mod when purchased separately or bundled with a Moto Z3 is USD 349.99 (INR 24,000 approx.). Combine that with a phone that costs USD 480 (INR 34,000 approx.) and that is a steep price to pay to get on a network that is only going to be available in select regions (Chicago and Minneapolis for now).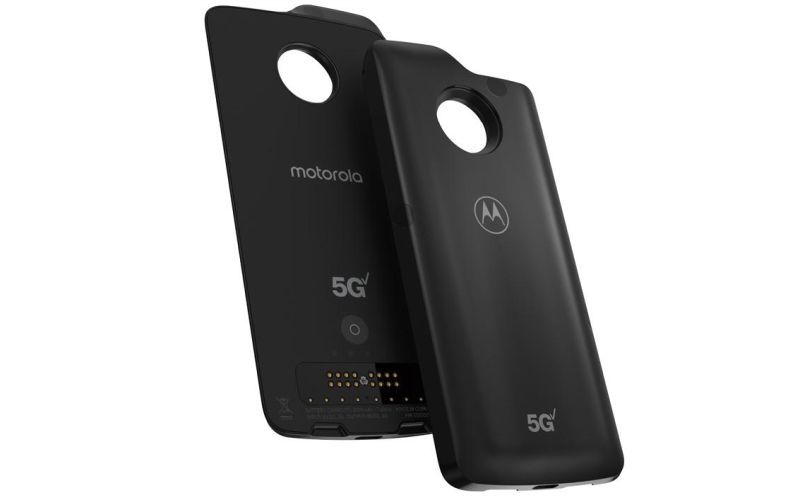 5G Moto Mod Specifications
The 5G Moto Mod comes with its own Snapdragon 855 Soc along with Qualcomm's X50 modem to enable 5G connectivity. The Mod also comes with ten total antennas, where four are Qualcomm's QTM052 for mmWave radio, two allow for sub-6 GHz connectivity, and the rest of the four provide 4G/LTE access. The Mod also has a 2000-mAh battery to power itself over a Type-C port at its base. The unit itself comes with P2i splash-proof coating. With specs like this, the 5G Moto Mod feels like a full-fledged smartphone in and of itself.
Future Of 5G Smartphones
With the 5G Moto Mod, the Moto Z3 is one of the first smartphones to offer 5G connectivity. Other phones that are said to follow suit include the Samsung Galaxy S10 5G, Huawei Mate X, LG V50 ThinQ, Xiaomi Mi Mix 3 5G, and possibly the next iPhone. As was the case with 4G at launch, however, it will take time for regions around the world to deploy 5G networks. In India, 5G access is not expected to arrive until mid-2020.