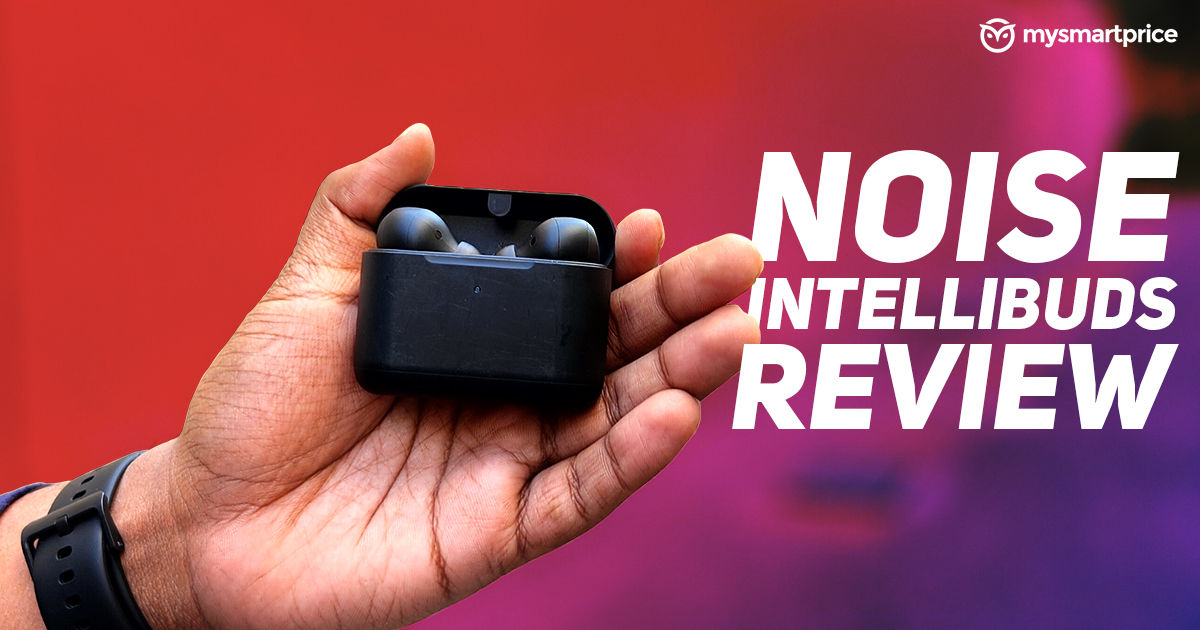 The True Wireless Earbuds market in India has been expanding for the past two years. But can we accept the fact that except for earbuds from 'Nothing', nothing much innovative has happened in the category? Every time it's your usual pair of earbuds equipped with active noise cancellation, big audio drivers, decent app support, decent battery life, etc. However, India's homegrown brand Noise, in partnership with a German brand, Bragi, has launched the Noise Intellibuds, which besides the basic features, are packed with gestures and voice controls.
Noise Intellibuds
Rs 4,999
What Is Good?
Impressive battery life
Smart features are really smart
Transparency mode
Good mic quality
What Is Bad?
Too big
Sound below average
No Active Noise Cancellation
Smart features limited to Android only
It features gesture controls, music sharing, transparency mode, voice commands, and much more under Rs 5,000. But are these features enough to convince buyers to invest their money in these earbuds? We have been using them for over two weeks, and here's our review.
Noise Intellibuds: Design, Fit and Build Quality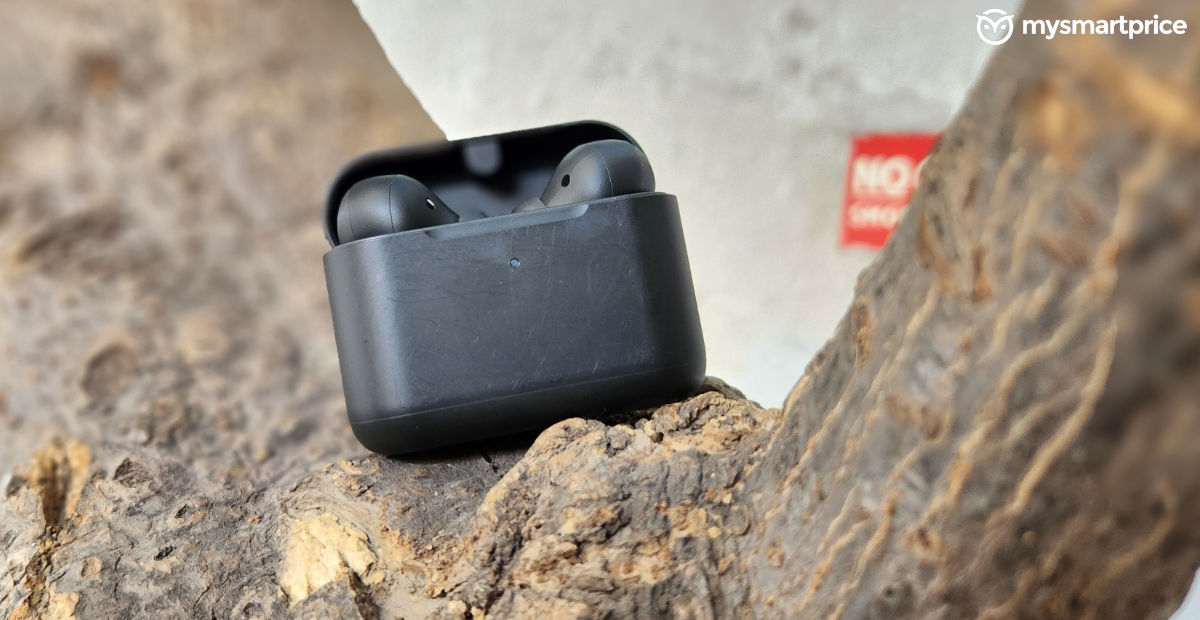 The Noise Intellibuds case has a plain design with a matte finish which is fine for us. However, we weren't much impressed with the large size of the case. It weighs 45 grams and is not easy to carry in a jeans pocket. To test its portability, we travelled carrying the case in our jeans pocket, which looked awkward due to the raised portion (don't get this wrong, please).
The plastic case seems fragile, although its glossy finish gives a premium touch. The hinge feels weak, and one can easily break it with some extra force. Within a week, our unit was filled with scratches.
Noise Intellibuds is available in two colours, black and white. We received the former, and it looks good to us, as the scratches and strains are less visible on this one. The company has added its branding on the top of the case, a mini-LED on the front, which indicates the battery status of the case, and a type-C charge on the bottom.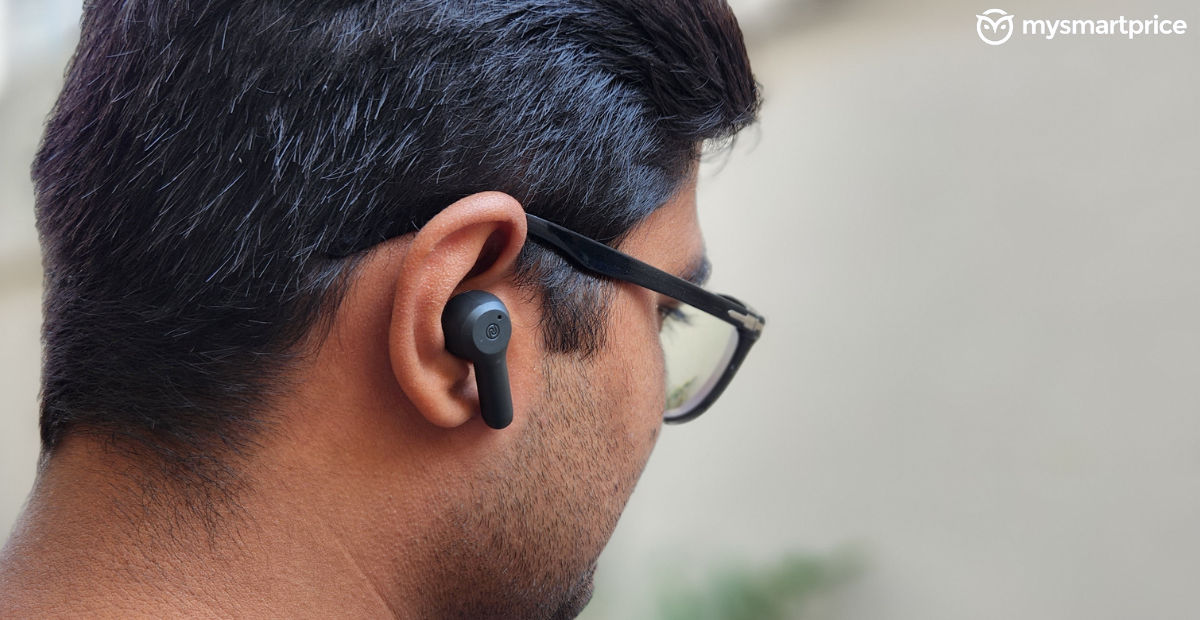 Open the lid, and you get to see two earbuds placed inside with strong magnets. They are in-ear buds whose design resembles the Airpods Pro. However, they are also large and feel slightly bulky, with a weight of 5.4 grams each. You do get different sizes of ear tips, but even the smallest one didn't do justice. They started falling down after we started walking, which is why we had to use this only in a static position. Do note that fit could be different for everyone.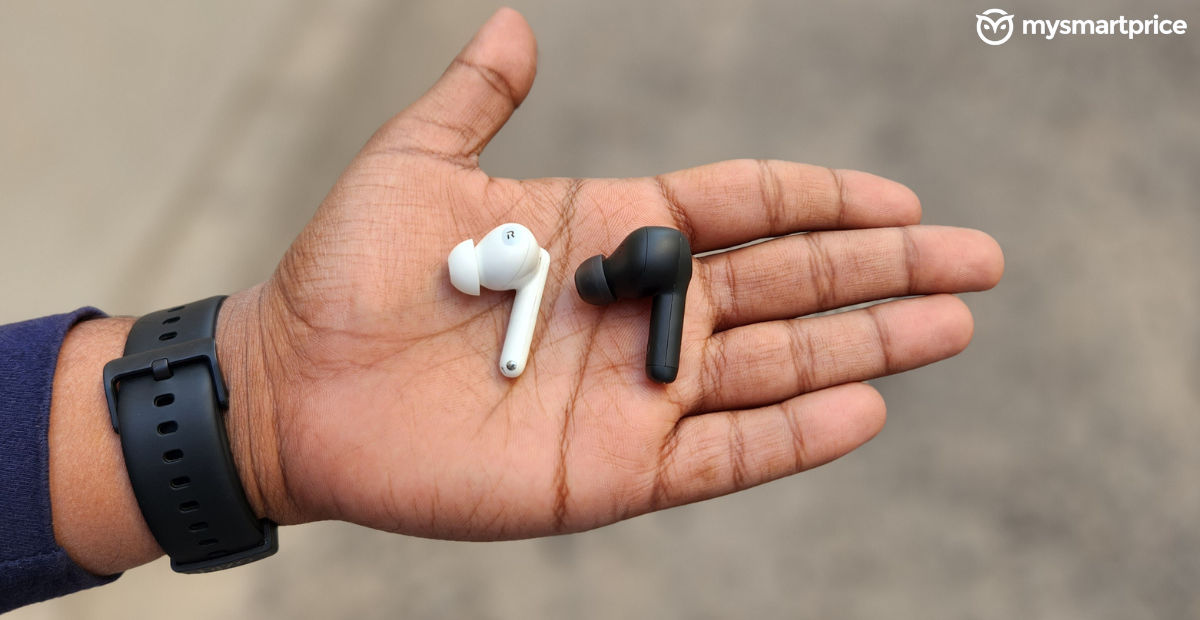 These are IPX5 water resistant, meaning they can be protected by stable water or low-pressure streams such as water coming from the tap.
Noise Intellibuds: Battery Life and Charging
The Noise Intellibuds are claimed to provide a battery life of nine hours on a single charge which can be expanded to 27 hours using the charging case. It was hard to use the earbuds till the claimed period, but every day we used them for three to four hours, and they easily lasted longer. We charged the case after a week. And that gives you a hint that these TWS can deliver long battery life.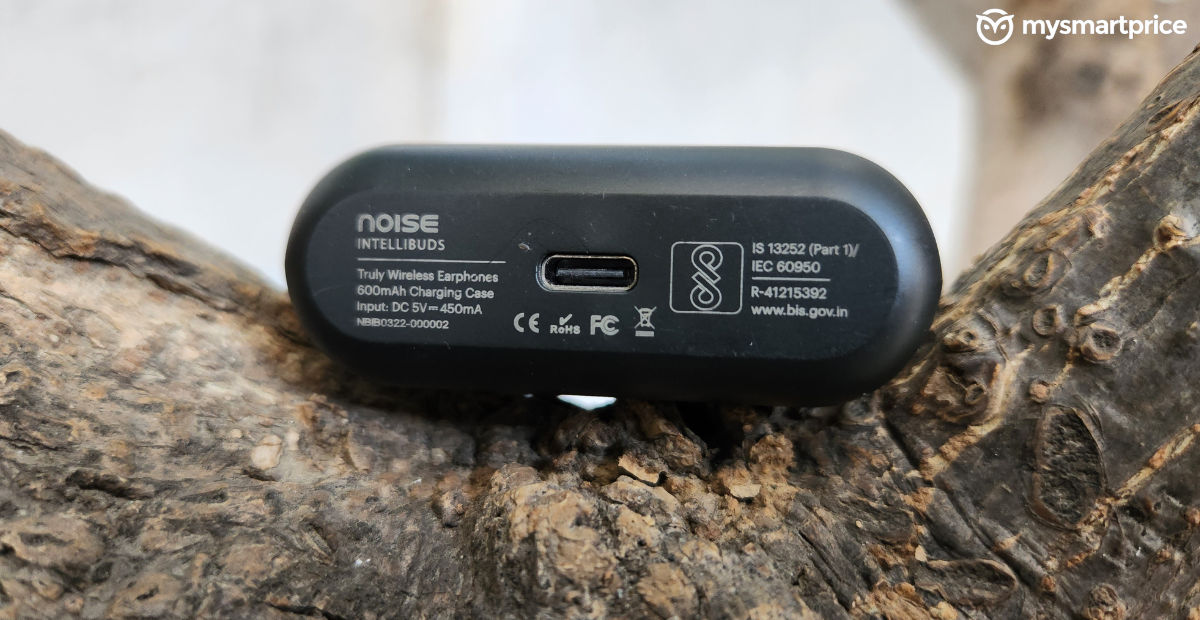 The earbuds take 30 minutes to charge, whereas the case takes two hours to charge fully. Charging happens via a Type-C cable which you get inside the box.
Noise Intellibuds: Smart Features, App Support and Connectivity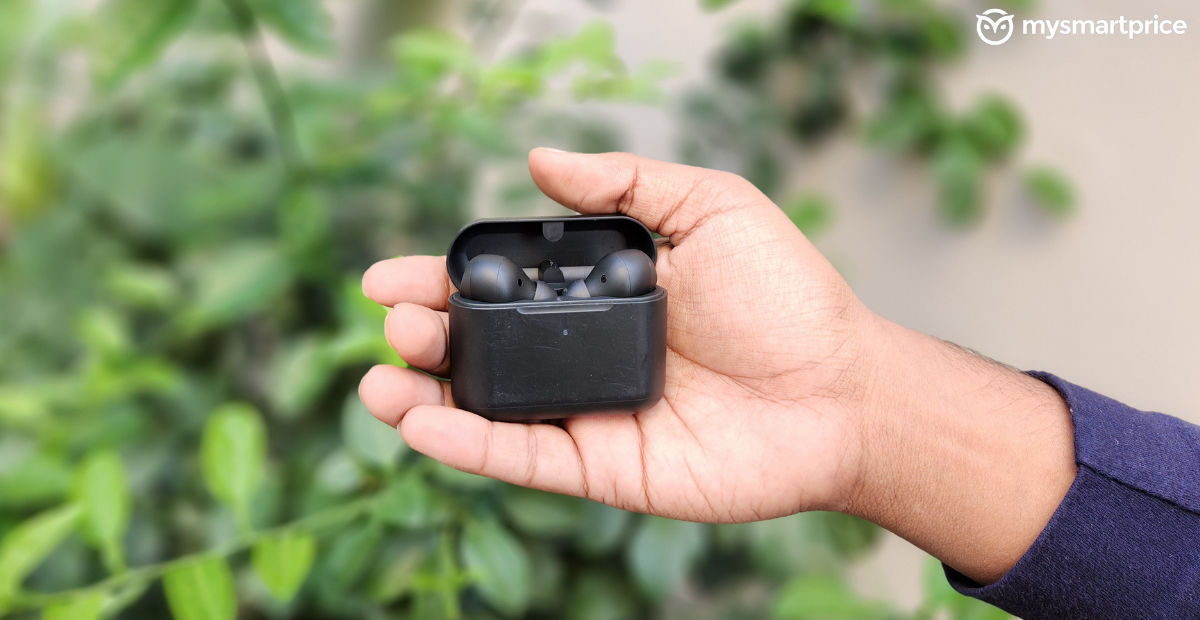 The Noise Intellibuds still support Bluetooth 5.0, whereas other brands have already started shipping their audio devices with Bluetooth 5.2 at least. Although that's not a major concern, Noise should stay with the trend for quicker pairing and stable connection. The pairing process is quick, you take out the earbuds from the case, and they are ready to pair with the phone. However, we found some cuts frequently happening during the music playback.
Let's move to Intellibuds' unique feature called gesture control. This is the first time we are seeing a company working on this feature for the TWS earbuds in a dedicated way. The Noise Intellibuds feature music sharing, hot voice commands, smart gesture control, and a remote selfie.
Disappointing that these are limited to Android phones, and iOS users cannot use these features. For iPhone users, these are like your regular TWS earbuds. Android users need to download the NoiseFit Smart app available on Google Play Store. Make an account on the app and connect your Intellibuds with it. The app is new, but the UI feels smooth.
Music sharing allows you to stream the same music on other pairs of Intellibuds. Unfortunately, as we do not have another pair, we weren't able to check the feature. Another feature called remote selfie allows you to take selfies directly from your earbuds. All you need to do is tap on the earbuds, and it will take a selfie. However, that is instant because of which the picture comes in a weird pose. A 3-second timer would have made the feature useful.
Next is Voice Control which we found useful. To set up the feature, you need to go to the app and tap on the mic icon. Next, turn Voice Control on and activate Voice ID. It will ask you to speak a few hot words to understand your voice. Once done, all you have to say is "Hey, Headphone", followed by the hot words like play, pause, transparency mode on, etc. We were using this feature frequently and found it working well. However, there are some moments when you have to struggle for earbuds to do the said action. The feature works well when you are in a silent environment; however, in a noisy environment, it struggles to recognise the words.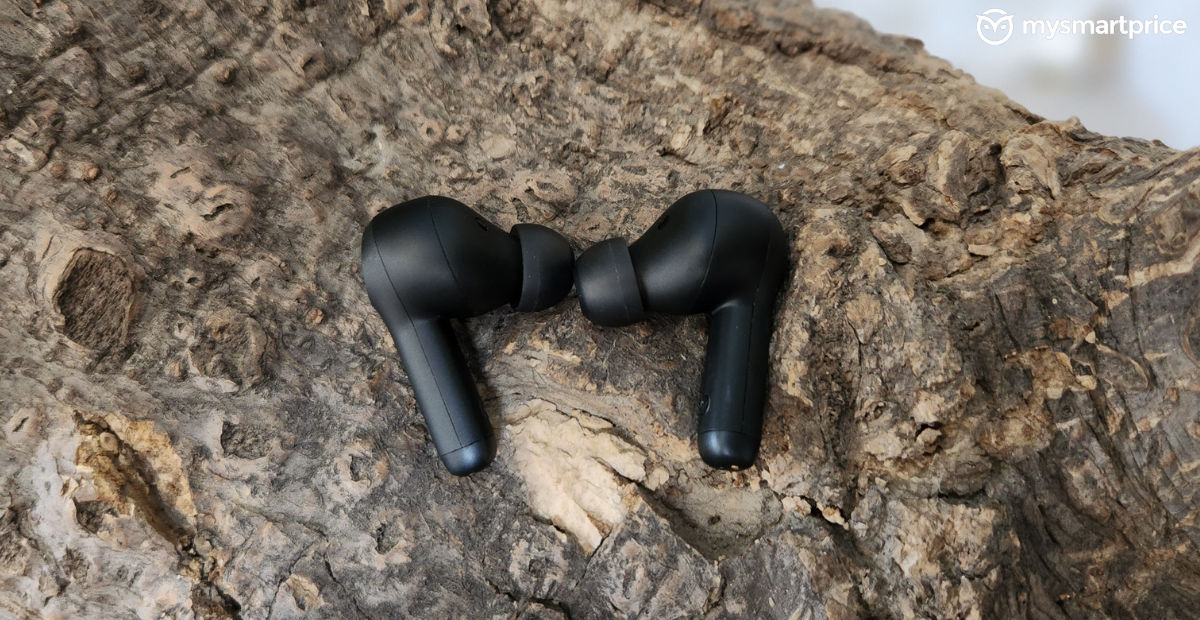 Last, gesture control is another useful feature. This lets you control volume, accept or reject calls just by nodding your head. You must calibrate your head from the mobile app and activate the mode by tapping on the earbuds. We found these features useful, but there are some curbs to them. Let us explain.
The Noise Intellibuds smart features are quite innovative, which we feel can go mainstream if applied neatly. However, they are too sensitive as of now. While grooving to the music, when we shook our head, the earbuds changed the track, and it became most annoying when the beat was about to drop and the next track started playing. We need to nod our heads upwards or downwards to change music which feels awkward in public. While travelling in a Metro train, we found this gesture not great for public places (not so convenient), but that's completely subjective to the consumer.
Amit Khatri, the founder of Noise, told us during the launch that they plan to introduce more gestures and smart features with the OTA updates.
If you do not wish to use gestures, then you can also use the earbuds' touch controls, which work flawlessly and respond quickly. These controls are customisable through the app.
Noise Intellibuds: Sound and Mic Quality
The Noise Intellibuds are equipped with 6mm drivers, which could have been tuned better. These buds tend toward the vocals; however, that, too, lacks detail. By saying so, we mean that the vocals feel a bit suppressed, and the instrumentals are hard to catch. The Oppo Enco Air 2 Pro, which is Rs 1,500 cheaper, produces more balanced sound compared to the Noise Intellibuds.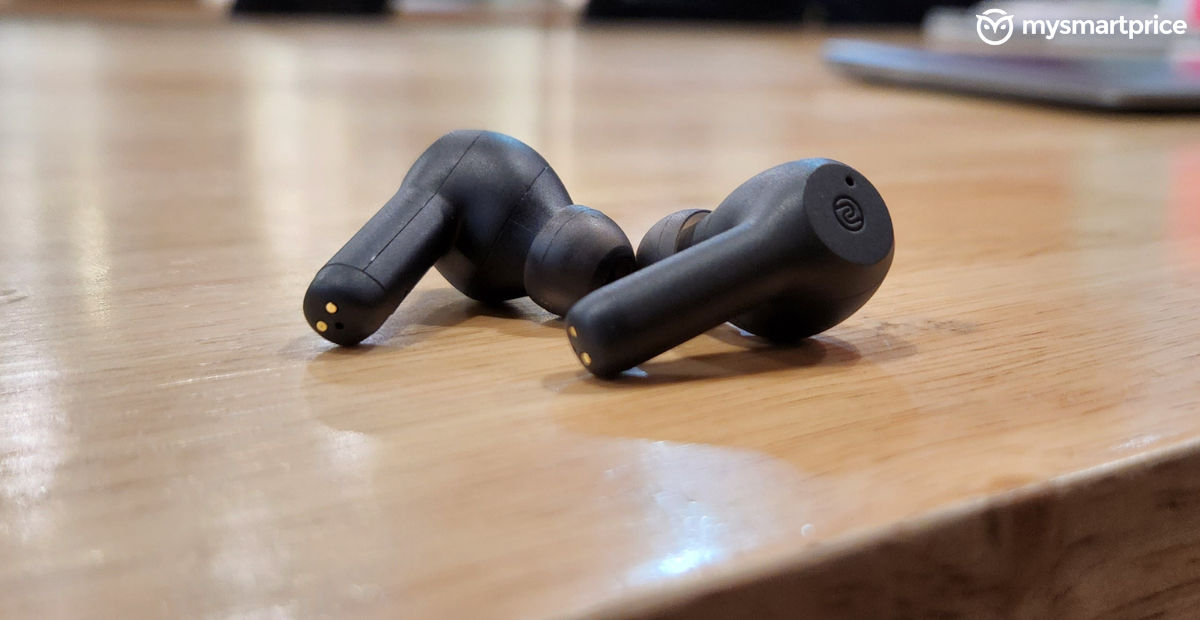 Bass lovers will be disappointed as these buds have very low thump, which might not appeal to the majority.
It's disappointing that the Noise Intellibuds does not support Active Noise Cancellation (ANC), which most brands now offer in this price bracket. However, you do get a transparency mode through which you can listen to the noise around you.
Each earbud has two mics on it – one on the top back and another on the bottom. We used the Intellibuds for voice calls, meetings, etc., and they worked well. The receiver, on the other hand, did not complain about the audio quality. But, in a noisy environment, you need to speak louder.
Noise Intellibuds: Verdict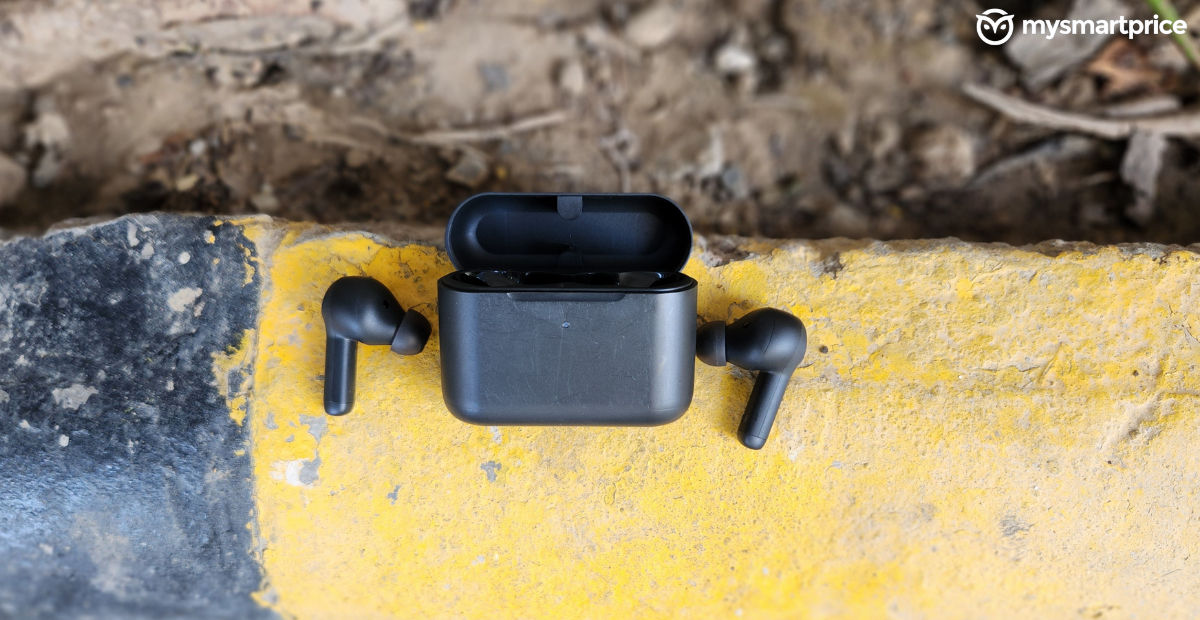 Noise's attempt to ease the accessibility for users is excellent. We are impressed with the Noise Intellibuds concept, which includes unique features such as gesture controls, voice commands, music sharing, and more. The battery life of these buds is long-lasting, and the transparency mode works well.
However, the product needs to be improved. The large size of the earbuds feels uncomfortable after an hour of playback, and the absence of ANC is another big letdown. The sound quality is subpar compared to other earbuds in the market. Moreover, these smart features are limited to Android devices, meaning that for iPhone users, these are only regular earbuds.
Also Read: Oppo Enco Air 2 Pro Review: Impressive Noise Cancelling Earbuds for the Price
If you are curious to try these utility features and want TWS earbuds with good battery life and transparency mode, then the Noise Intellibuds are an excellent choice. However, if sound quality is your priority and wants to pick earbuds with ANC, then Oppo Enco Air 2 Pro is still the best choice under Rs 5,000.