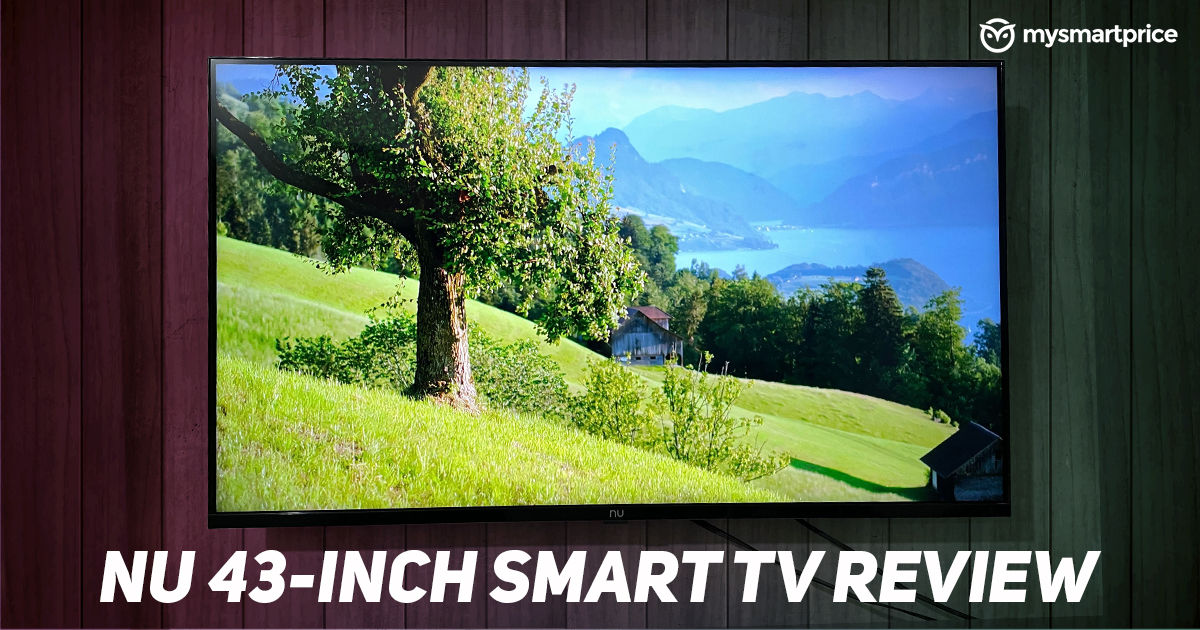 The television category has expanded hugely in the last couple of years. We have seen smartphone and PC-centric brands foraying into the TV category. In addition, several new brands have entered the segment launching their product in the sub-Rs 30,000 segments. Nu, one of such brands, recently launched a 4K smart TV under Rs 25,000.
Nu 43-inch Smart TV
Rs 24,990
CONNECTIVITY OPTIONS
8.0/10
What Is Good?
Good display output
Joystick remote makes navigation easy
Apple Airplay support
What Is Bad?
Disappointing audio output
UI choice could have been better
Inaccurate voice recognition
At an asking price of Rs 24,990, it offers a 43-inch 4K resolution TV with HDR10+ support, a 20W speaker compatible with Dolby Atmos, webOS with several in-built OTT apps, and much more.
Even though the price of the Nu 43-inch smart TV seems to be lucrative, it competes with the Vu 43-inch 4K TV, which is Rs 1,000 cheaper. So, which one should you buy? We have been using the Nu 43-inch 4K Smart TV for almost a month now, and here's our review of the device.
Nu 43-inch Smart TV Review: Design & build quality
The installation and setup were taken care of by the company's representative, which hardly took 5 to 10 minutes. Including a wall mount and standing legs inside the box is a commendable step for a budget TV. In addition, Nu provides free setup and installation, and we received a call with 4 hours of delivery, that's quick.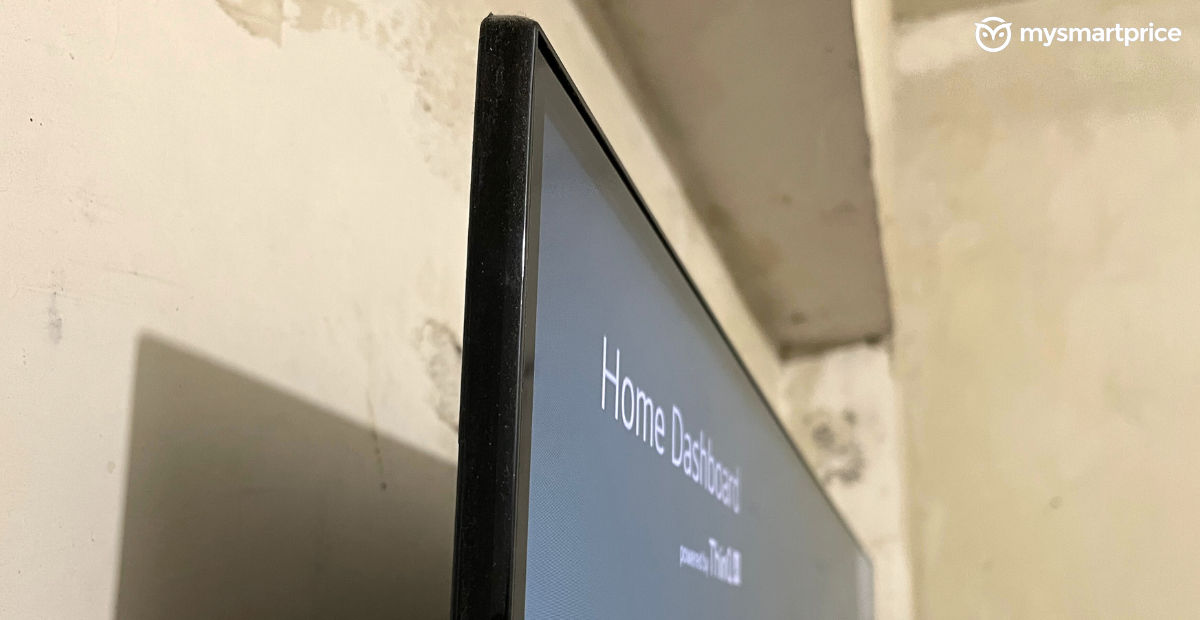 The Nu 43-inch Smart TV has thin bezels around the sides, noticeable only when you focus much. The bezel is large on the bottom chin and has Nu branding and an LED light that indicates the powering on of the TV. Along with LED lights, there are 5 physical buttons, but they do not have any representation of what they do. We feel that some graphics would have made it easier to indicate the functionality.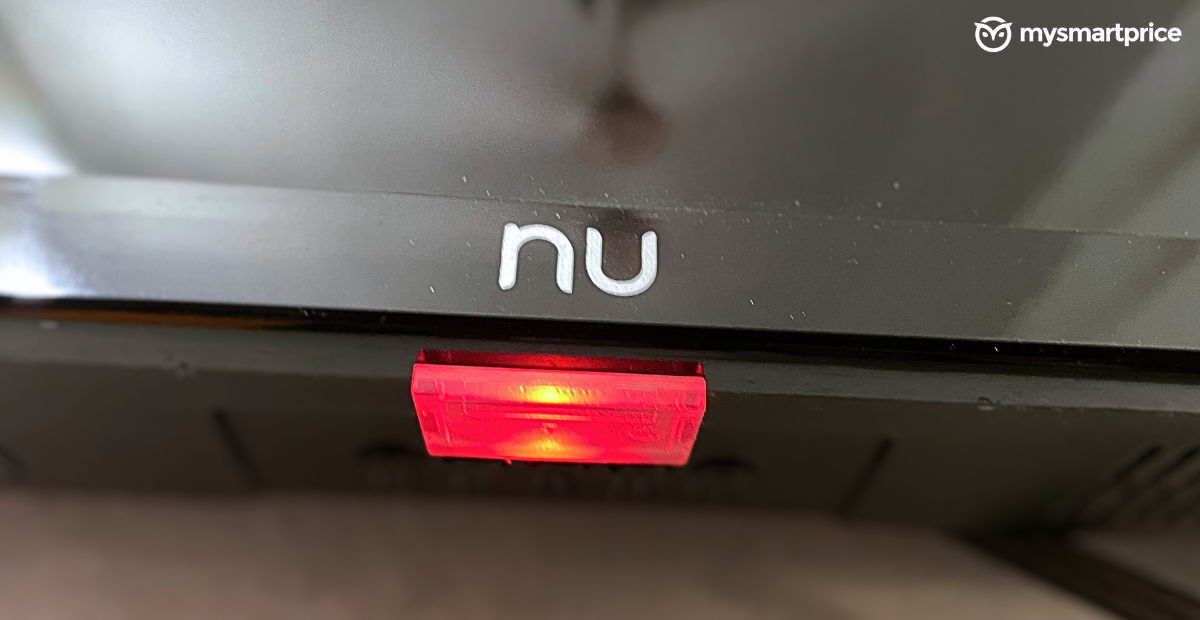 The TV is slim but has a huge bump in the middle that stores all the ports and internal units. Speaking of which, the TV has a plethora of connectivity options, including 2 USB Type-A, 3 HDMI, a 3.5mm headphone jack, an RCA port for the set-top box, and a coaxial port for cable TV.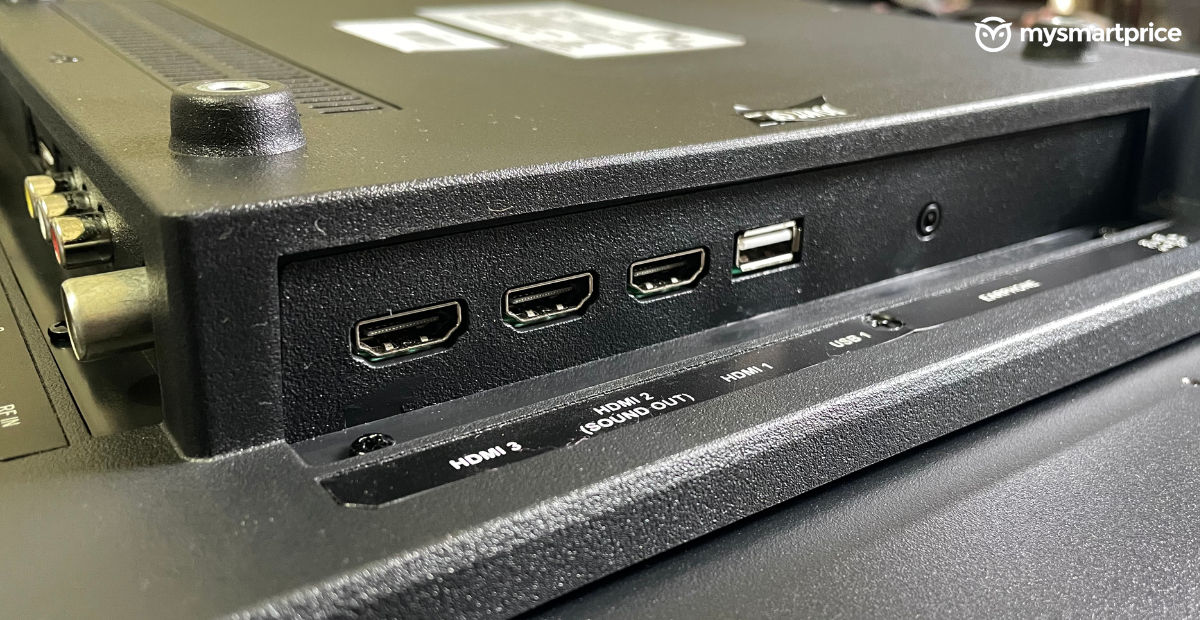 Overall, the Nu 43-inch smart TV is similar to what other smart TVs look like. The black colour is satisfying enough to match the home decor.
Nu 43-inch Smart TV Review: Display & speakers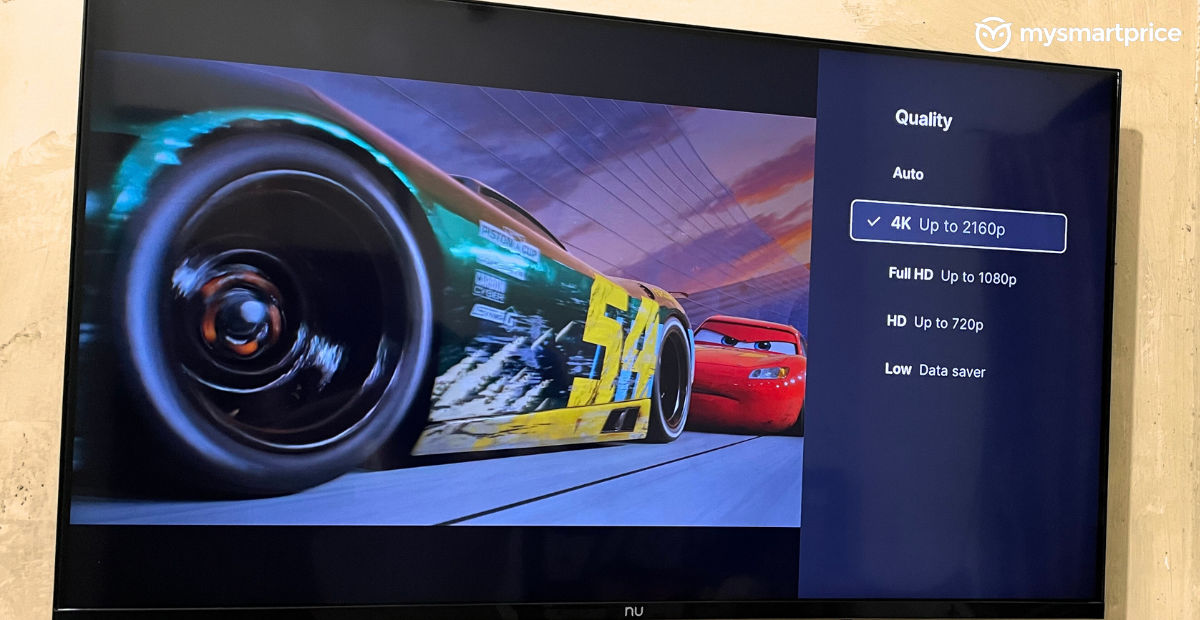 The Nu's range of smart TV is available in various screen sizes; we have been using the 43-inch TV. It has an IPS LCD panel with a 4K resolution of 3840 x 2160 pixels and support for HDR10+ content. Apps like YouTube, Disney+ Hotstar, and Netflix have taken full advantage of the features mentioned.
The whole visual experience was good so far. The texts and visuals were crisp. The colours are produced very well, the saturation is balanced, and you can choose it according to your preference. Nu has added a few preset modes that you can use to customise the colour output. By default, it comes set on a standard that pleases our eyes. However, we feel Nu should have added an option to customise hue and saturation levels.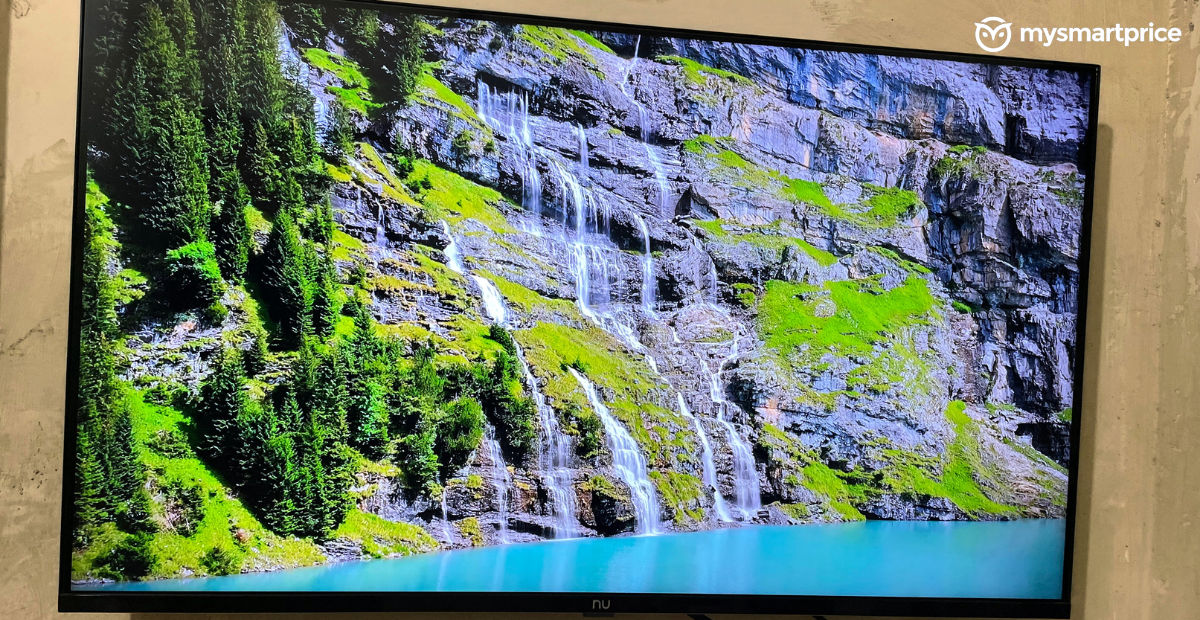 During our review period, we enjoyed binge-watching a lot of Hollywood and Bollywood shows across various OTT apps and YouTube. In addition, watching Indian daily soaps like Anupama was a good experience on Disney+ Hotstar (Don't judge us, it's for review purposes only).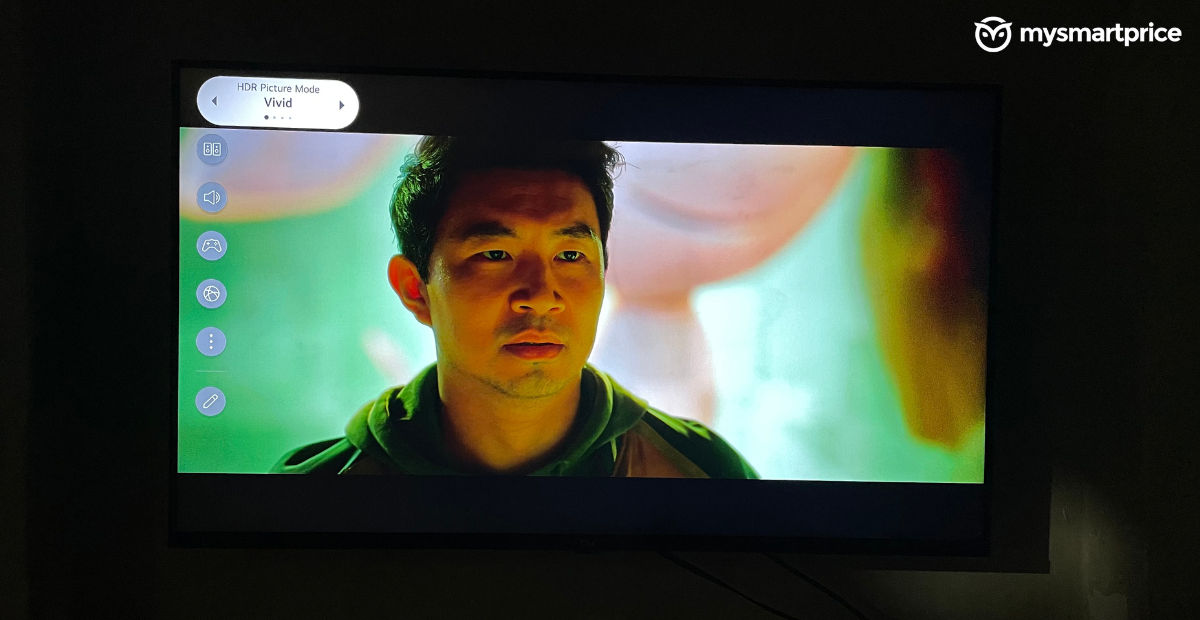 The TV supported HDR10+ content that made watching dark scenes easy. We tested it while watching Spiderman: No Way Home, X-Men Apocalypse, and a few Hollywood movies on Disney+ Hotstar, and the experience was satisfying.
The Nu 43-inch smart TV supports MEMC technology that increases the frame rate of shows. However, we couldn't find any option to verify the same.
Overall, the display experience is worth the asking price.
The visuals are backed with 2 speakers providing a total output of 20W. The Vu 43-inch 4K TV offers a whopping 50W speaker output. It supports Dolby Audio sound, which is set to Auto by default. You can choose among MPEG, Dolby Digital, Dolby Digital Plus, and HE-AAC based on your preference.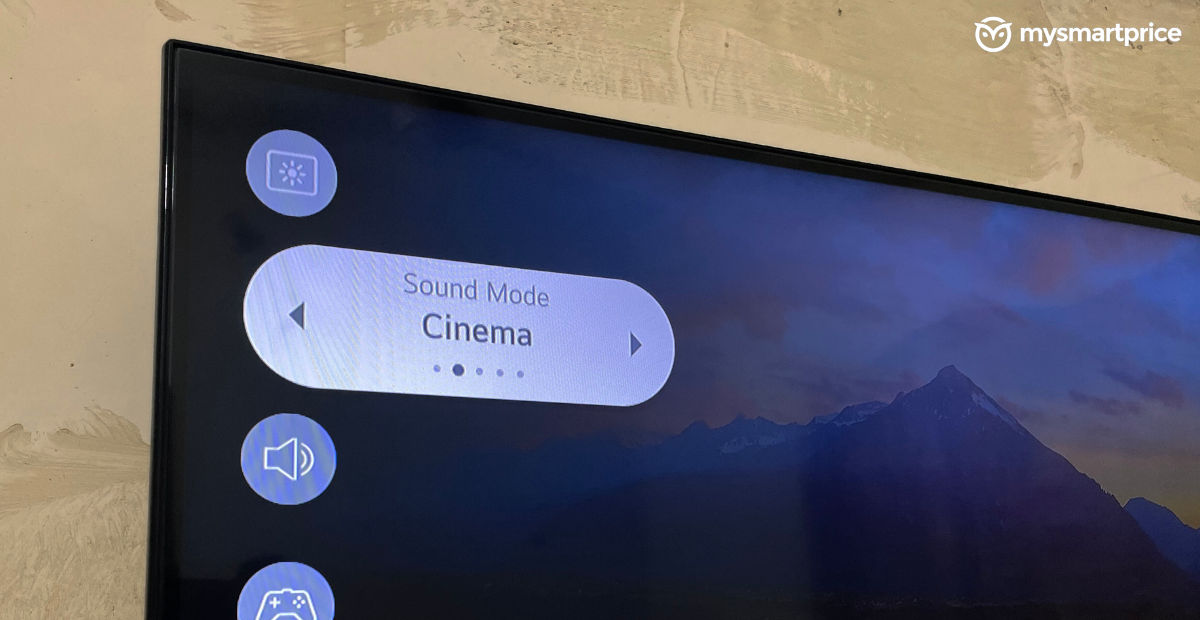 The audio quality was disappointing as it lacked clarity, and the background music would override the dialogue. We had to rewind or turn on the caption to know what was being said precisely. Nu has added a few audio presets, but they hardly make a difference.
We recommend you get a soundbar to get the best experience. We connected our OPPO Enco Air 2 Pro (review) earbuds over Bluetooth and didn't experience any lag.
Also Read: Acer I-Series 43-inch Smart TV Review
Nu 43-inch Smart TV Review: Hardware, UI & remote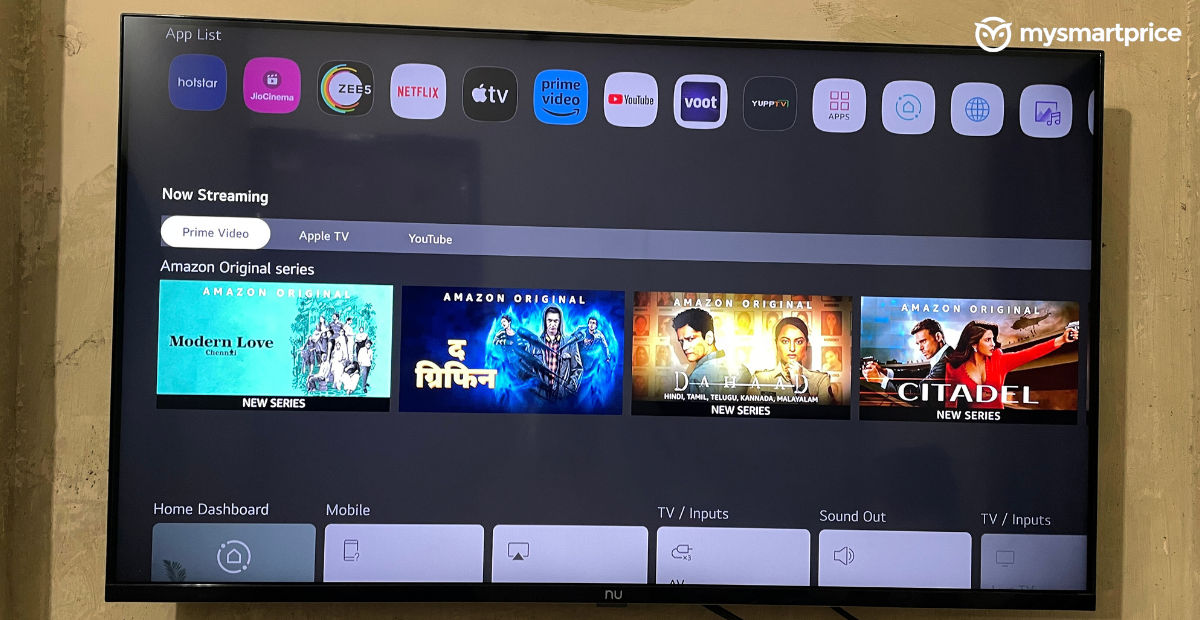 The Nu 43-inch smart TV is powered by an ARM quad-core processor that is coupled with 1GB of RAM. Instead of Android or Google TV, it boots on WebOS. For reference, various LG and Vu TVs run on the same OS. We received a software update while setting up the TV for the first time.
It can be controlled either via remote or smartphone. You need to install the ThinQ app and set it up to do the latter. We preferred the former method of navigating.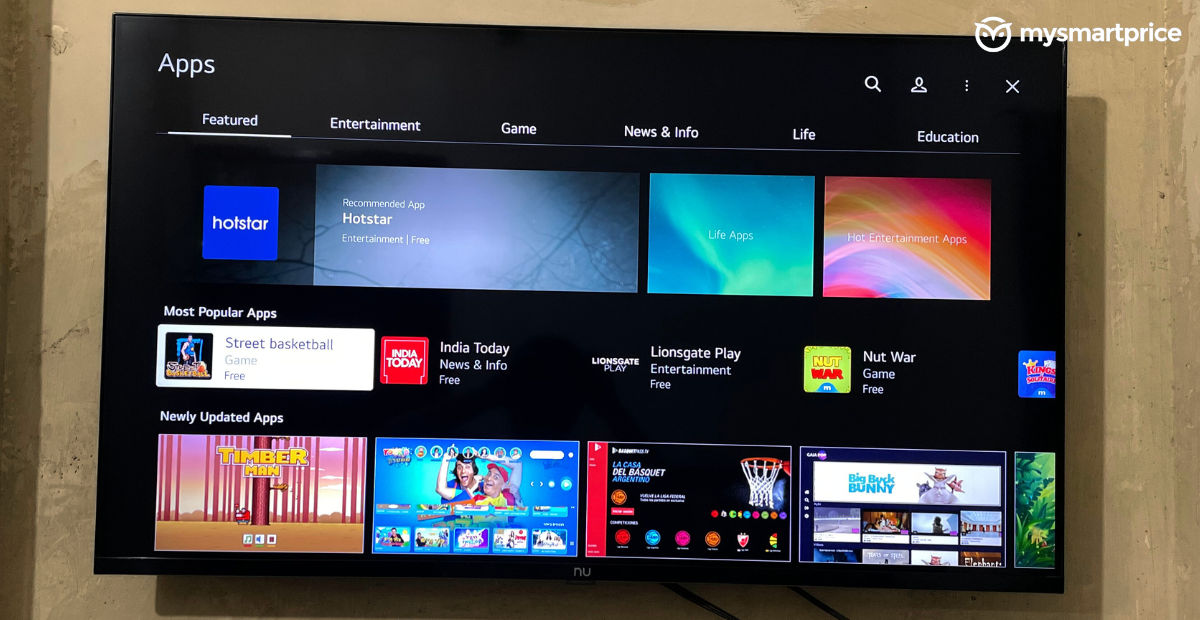 Apps like Netflix, SonyLIV, Voot, Prime Video, Hotstar, etc., were already installed on the TV, while we installed JioCinema and some other apps from its native store. So, downloading apps shouldn't be an issue.
However, we felt that the Android UI for TV is easy to use and smooth compared to WebOS. In WebOS, we had to dig deep to find an option, and the home screen tile was not so fascinating. We could feel the UI responding slowly day by day. You can check out the Amazon Fire TV Stick 4K if you want to install Android OS.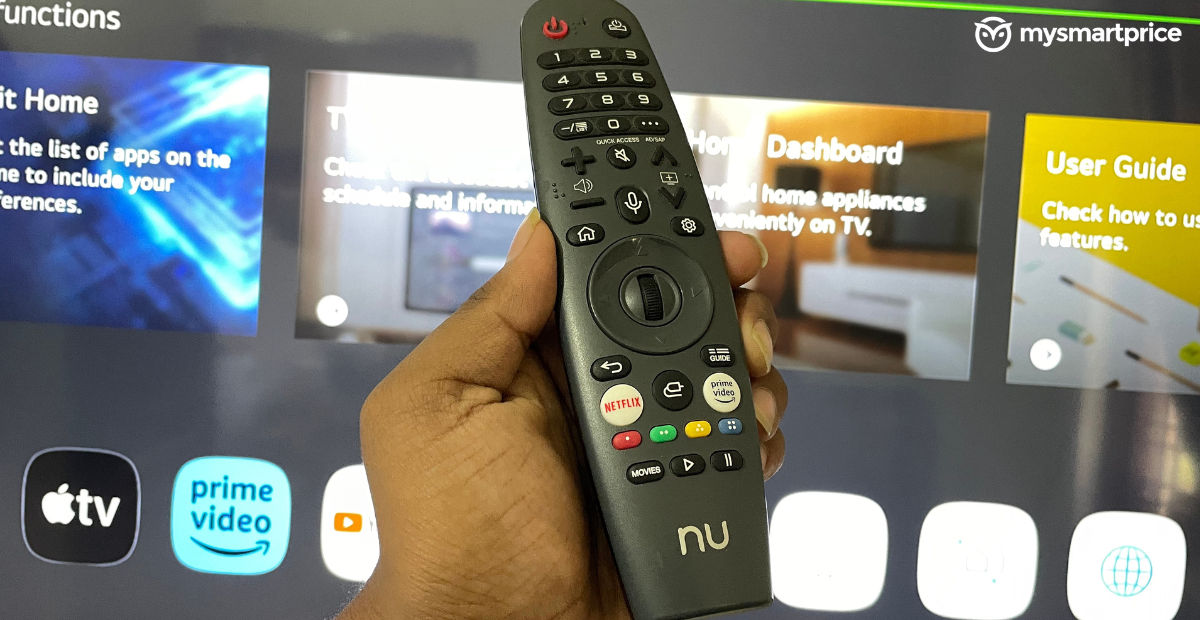 The Nu Smart TV remote is unique. It features a joystick in the centre, which we liked. Its functioning is similar to a mouse scroll wheel; rotate it and move the TV remote. It will act as a joystick with a pointer on the screen. Besides that, the remote has a variety of functions, including voice assistant, predefined app shortcuts, guide, home, back, and much more. We wish Nu had added an option to customise the shortcut button according to the apps we use the most.
The remote is highly sensitive; even a slight touch when kept around you would trigger a function. The voice command function was highly inaccurate and worked only a few times during the review period.
The TV connectivity options are strong, thanks to dual-band Wi-Fi and Bluetooth. Moreover, you can cast from smartphone to TV as it supports Miracast and Apple Airplay. The experience was smooth when we tried it on our iPhone 12 Mini and Infinix Note 12i (review).
Nu 43-inch Smart TV Review: Verdict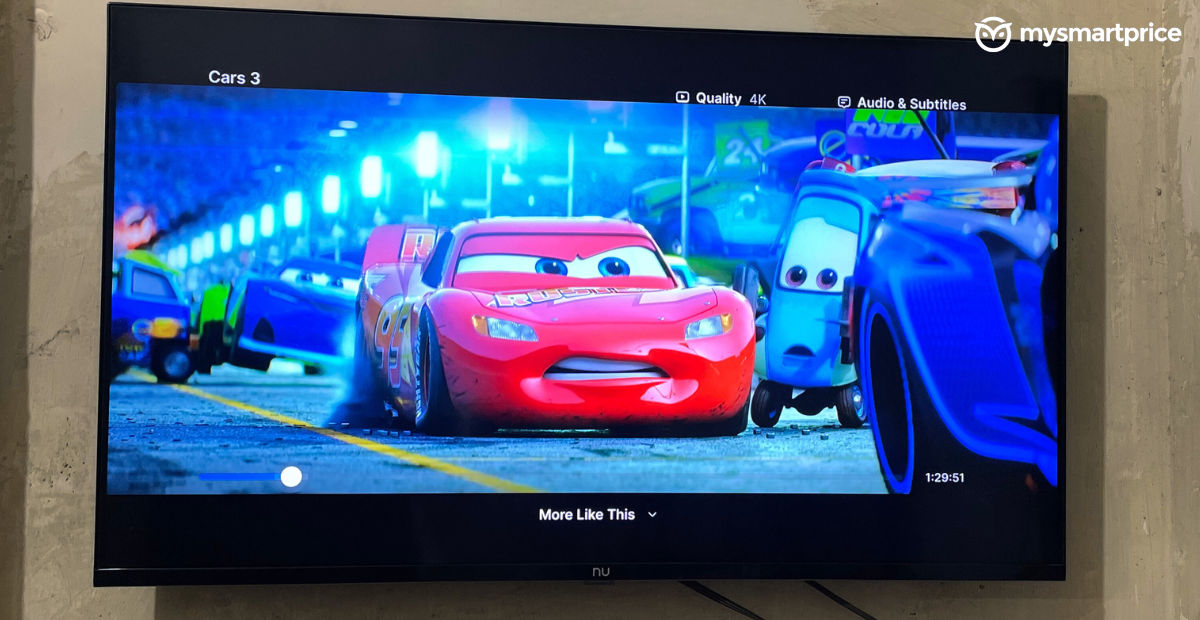 The Nu 43-inch smart TV could be a good companion for those who are looking for a 4K TV on a budget. The display quality is extremely satisfying, and you don't have to spend anything on installation or a separate mounting kit. The joystick remote control makes it easy to navigate across the UI. The UI is not a major problem if watching content is the only thing you prefer. However, it lacks the audio output where the Vu 43-inch 4K Smart TV takes the cake.
Overall, the Nu 43-inch smart TV is worth Rs 24,990.
Also Read: Xiaomi Smart TV 5A 43-Inch Review: Good Display, Better Value