Highlights
Samsung will launch one UI 6.0 for its Galaxy smartphones.
One UI 6.0 is expected to bring many changes to the skin.
Here are the top expected features of One UI 6.0 and the devices compatible with One UI 6.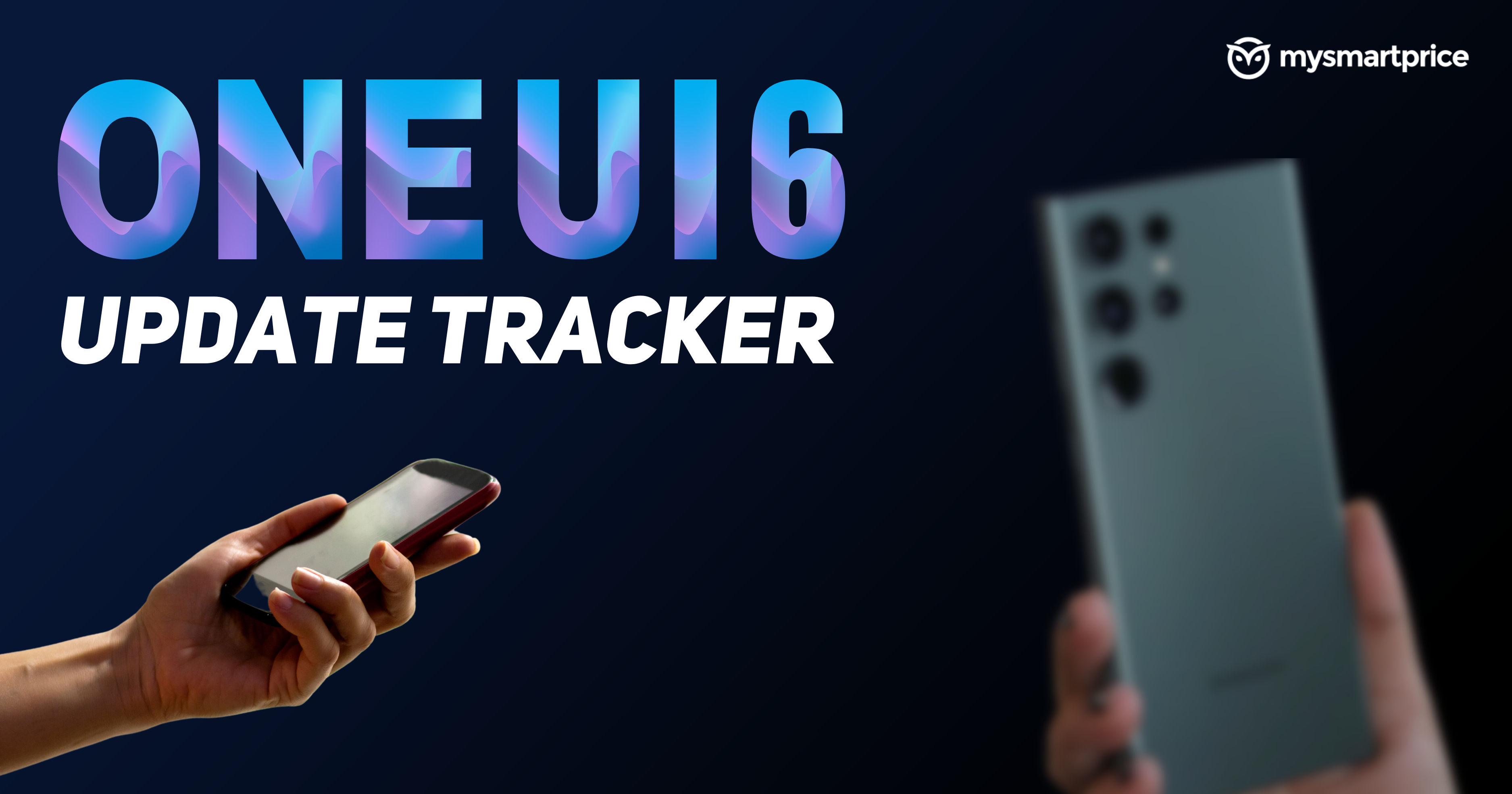 Samsung's One UI skin powers Samsung's entire smartphone lineup, from flagship Galaxies to budget ones. Every year, Samsung introduces a new version of One UI for its devices, and most devices get updated to the latest version of the skin. Last year, Samsung introduced One UI 5 and later introduced One UI 5.1. Now it is time for One UI 6.0.
This article will discuss when Samsung will release One UI 6.0, its top features, and the expected list of compatible smartphones and tablets. Read on.
One UI 6.0 Release Date
There is no official word on when the One UI 6.0 will launch. Last year, the One UI 5 update started rolling out to devices in October. We can also expect a similar rollout date for One UI 6, with devices getting the stable update around September or October this year. One UI 6 beta rollout would be sooner than that, and we can expect One UI 6 beta for Galaxy devices to arrive as early as August.
One UI 6.0 Design
With One UI 4, Samsung introduced a big makeover for the skin; it introduced Material You-based Design to One UI. One UI has stayed more or less the same since then. That's because Android has remained the same with Material You design language. We didn't see any significant overhaul with Android 14; we mostly won't see anything new with One UI 6.0. It could follow the design principles of One UI 5 and One UI 5.1 but with slight changes.
One UI 6.0 Expected Features
While Samsung is yet to officially reveal One UI 6.0 and the top features it offers, we can expect these features with the One UI 6.0 update:
Granular Access To Media
Introduced with Android 14 by Google, this feature might ship with One UI 6. If this feature comes to One UI 6.0, you can give apps access to specific photos or videos and not a folder or disc as a whole.
Better Share Sheet
Android 14 introduced a better share sheet that allows developers to add custom actions to the share menu. We can expect the same in One UI 6.0 as well.
Per App Language Preferences
Android 14 introduced per-app language preferences setting. With this feature, different apps can be set to operate in different languages. Right now, language is a universal setting with this new feature.
Camera Assistant for Galaxy A smartphones
In April, a mod for Samsung Community commented that the camera assistant available in the S series of devices would soon come to the Galaxy A series of devices.
New back arrow for gesture navigation
The new back arrow function is one major change introduced with Android 14 Beta 1. When gesture navigation is enabled, and you swipe back from the left or right Edge of the display, you'll see a back arrow bubble. We can expect this feature to show up in One UI 6.0.
One UI 6.0 Devices List
Samsung has yet to reveal the official list of devices that will get the One UI 6.0 update. But we have made this list based on previous promises from Samsung about software support.
Samsung Galaxy S23 Ultra

Samsung Galaxy S23+

Samsung Galaxy S23

Samsung Galaxy S22 Ultra

Samsung Galaxy S22+

Samsung Galaxy S22

Samsung Galaxy S21 FE

Samsung Galaxy S21 Ultra

Samsung Galaxy S21+

Samsung Galaxy S21

Samsung Galaxy Tab S8 Ultra

Samsung Galaxy Tab S8 Plus

Samsung Galaxy Tab S8

Samsung Galaxy Tab S7 FE

Samsung Galaxy A73

Samsung Galaxy A72

Samsung Galaxy A53

Samsung Galaxy A52

Samsung Galaxy A52s

Samsung Galaxy A33

Samsung Galaxy A23

Samsung Galaxy A14

Samsung Galaxy A13

Samsung Galaxy A04s

Samsung Galaxy M53 5G

Samsung Galaxy M33 5G

Samsung Galaxy M23
Even though many devices are listed to get the One UI 6 update, they won't get it as soon as it is released. The update will be rolled out in a phased manner to these devices and will release first for the flagship Samsung Galaxy S23 series of devices.
Also Read: Android 14 Update Tracker: Release Date, Top Features, Compatible Devices, and More.
How To Install One UI 6.0 Beta On Your Phone?
Here are the steps to install a beta version of One UI on your smartphone.
Download and install the Samsung Members app from Play Store or Galaxy Store.

Login to your account in Samsung Members app.

Select the "Registration for One UI Beta Program" option in the app.

Register yourself on the next page.

Now, go to the Software update page under Settings.

A software update with Beta Software will be waiting for you.

Click on the Download and Install option.
One UI 6 Beta will be downloaded and installed on your phone now.
One UI 6.0 Latest News
One UI 6.0 caught testing on flagship Galaxy phones
One UI 6 for Samsung Galaxy S23 Ultra was caught testing by a Twitter user @tarunvats33; it was available on the Samsung server early.
One UI 6.0 leaked screenshot shows minor changes to UI
A screenshot of One UI 6 was posted by Twitter user @tarunvats33. It shows slightly bigger toggles in the notification panel. This is from the One UI 6 Alpha test build S918BXXU1BWE2.
One UI 6

FIRST confirmed UI change in Alpha test build :: S918BXXU1BWE2

Notification Panel :: Icons/Toggles are now bigger in size.

Thanks @choehau_alen for this and @Vetrox360 you can design it, make Toggles/icons more scaled.#OneUI6 #GalaxyS23Ultra #galaxys23series pic.twitter.com/SSiB4PQJlJ

— Tarun Vats (@tarunvats33) May 22, 2023