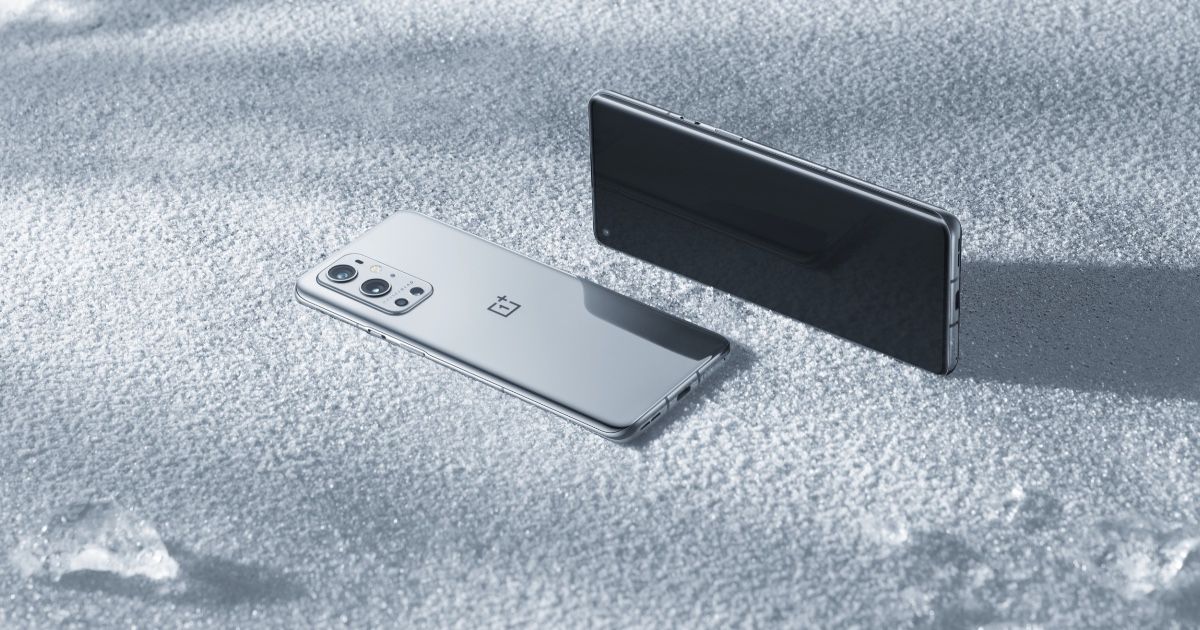 OnePlus integrated its Research and Development (R&D) team and a few other teams with its sister company Oppo to streamline operations. The company claimed that the integration would help enhance the user experience. A few days ago, it went ahead and announced that both companies will release an integrated software update that will take cues from both Oxygen OS and ColorOS. This new integrated software will release next year, according to the company's recent statement. However, it looks like the beta version of the device is already being tested on the current OnePlus flagship phones. A live image of the OnePlus 9 Pro running on Android 12-based ColorOS 12 has been spotted in the wild.
The device, which has the model number LE2121, is the international variant of the OnePlus 9 Pro. The settings page of the device reveals that the phone has 12GB of RAM and is running Android 12-based ColorOS 12. Oppo has already unveiled ColorOS 12 in China. The international version is expected to come with a few tweaks in terms of features and settings. At the time of the launch, the company had said that the Chinese variants of the OnePlus 9 series will receive the ColorOS 12 update in November 2021. Other OnePlus phones eligible for the ColorOS 12 update will get it sometime in 2022. There is no word on the international release at the moment.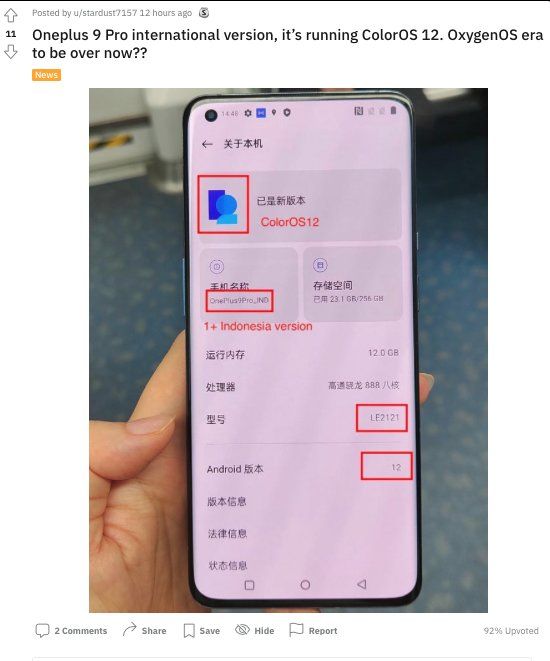 However, it looks like OnePlus is testing the ColorOS 12 update on some international models. The 9 Pro spotted testing the ColorOS 12 update is likely an Indonesian unit. OnePlus, earlier this month had announced that the unified version of ColorOS and OxygenOS will be launched next year. The company had previously also announced that OnePlus phones available in international markets will feature OxygenOS. However, following multiple developments, it looks like the company has decided to ditch OxygenOS and launch the Android 12 update with ColorOS 12 as a skin on top.
There is no word on the official rollout of Android 12 for OnePlus smartphones available in international markets. Until then, you can click here to check the new ColorOS 12 features announced.