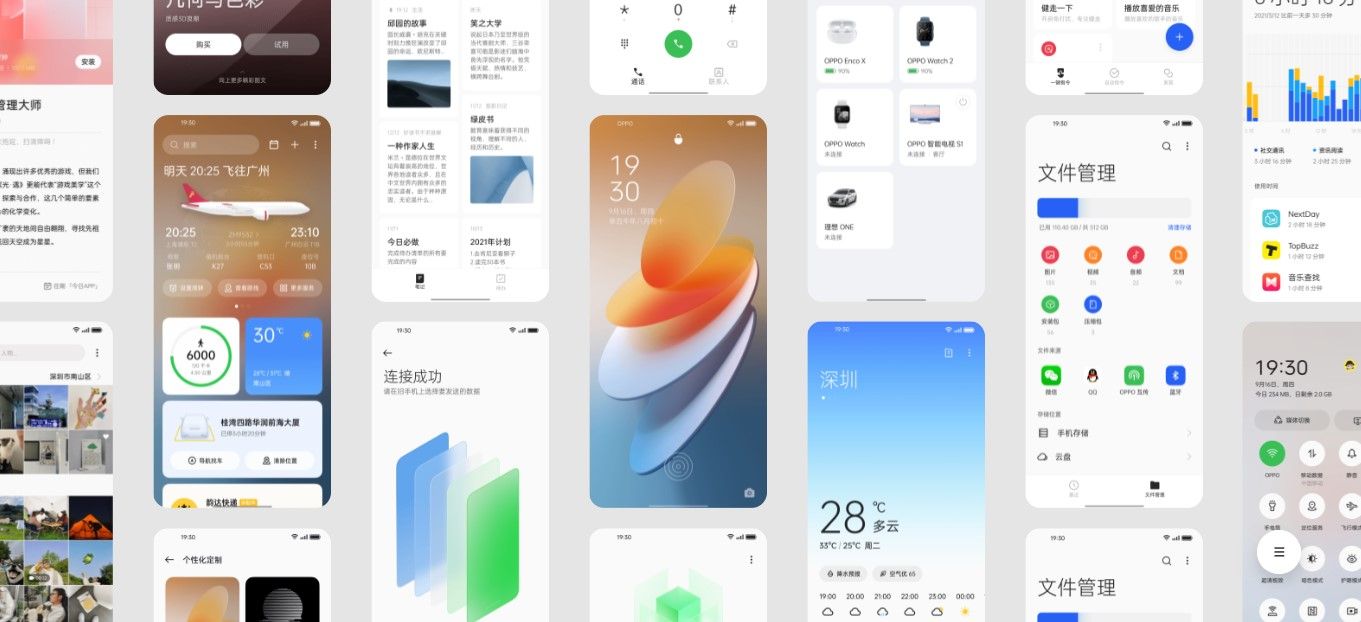 Following the official release of Android 12, smartphone manufacturers are gearing up to  launch Android 12-based updates for their custom Android skins. For instance, Realme will be launching its Realme UI 3.0 on October 13th. Others like Samsung, OnePlus, and Xiaomi are currently focusing on their respective Android 12 beta programs. Now, OPPO has finally unveiled ColorOS 12 based on Android 12 globally. The new update comes with tons of visual upgrades and picks up on the privacy features of Android 12. In this article, we will look at some of the best features of ColorOS 12, its release date and the list of supported devices.
Also Read: Android 12 Update Tracker: List of Samsung, OnePlus, Xiaomi Mi, Redmi, POCO, OPPO, Vivo, Realme Devices Eligible
ColorOS 12 Release Date
OPPO unveiled ColorOS 12 globally on Monday, October 11, at 2:30PM IST. The company held a virtual event that was live streamed online on YouTube. This came a few days after Android 12 source code was added to the Android Open Source project (AOSP) and a month after the ColorOS China launch.
ColorOS Best Features
The latest operating system from OPPO comes loaded with a host of interesting features like new inclusive design, new tools in the Sidebar, better privacy controls, and more. Let's take a closer look at these features:
Refreshed UI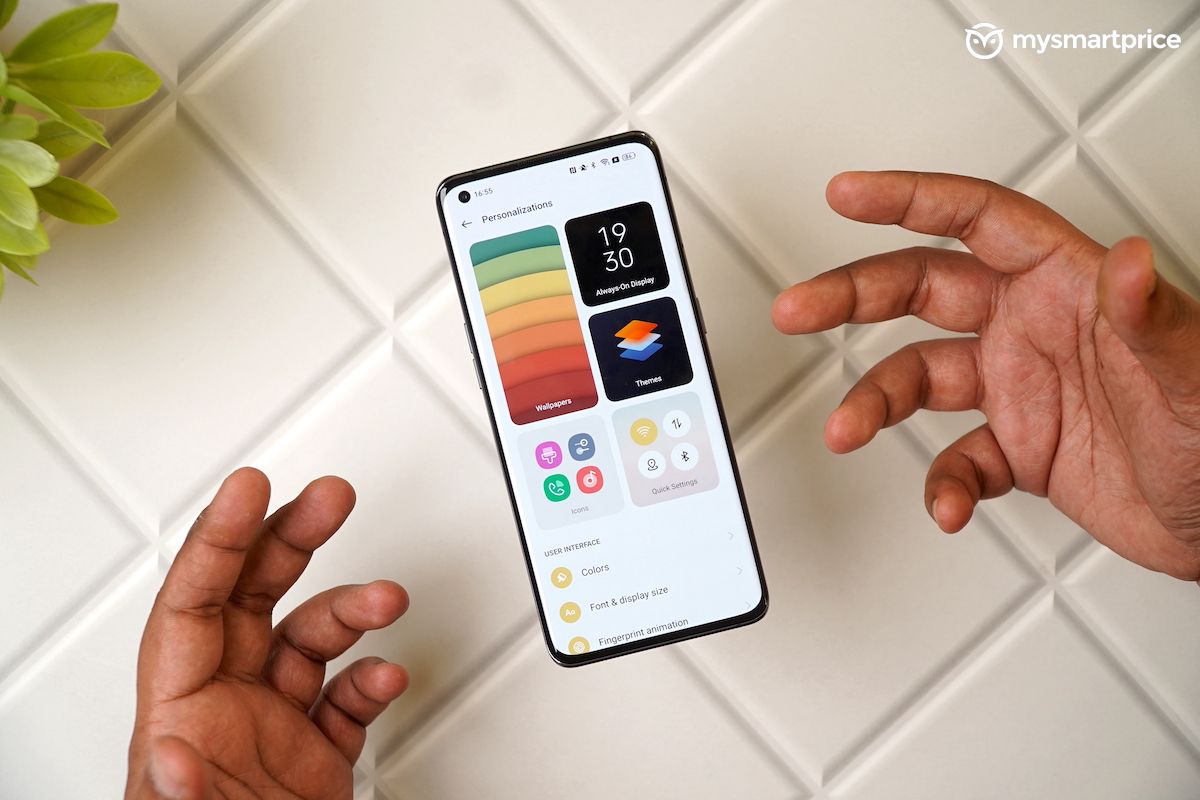 Starting with the UI, you will notice a lot of differences from the last gen ColorOS 11. The latest upgrade comes with a clean and uncluttered UI, with more white space between content. OPPO says it has also worked with linguistic experts to provide accurate UI text.  ColorOS 12 supports over 13 Indian languages. OPPO has also put in a lot of work in animations. Thanks to Animation Engine 3.0, the animations are true to life in the update. There are also improvements in transitions.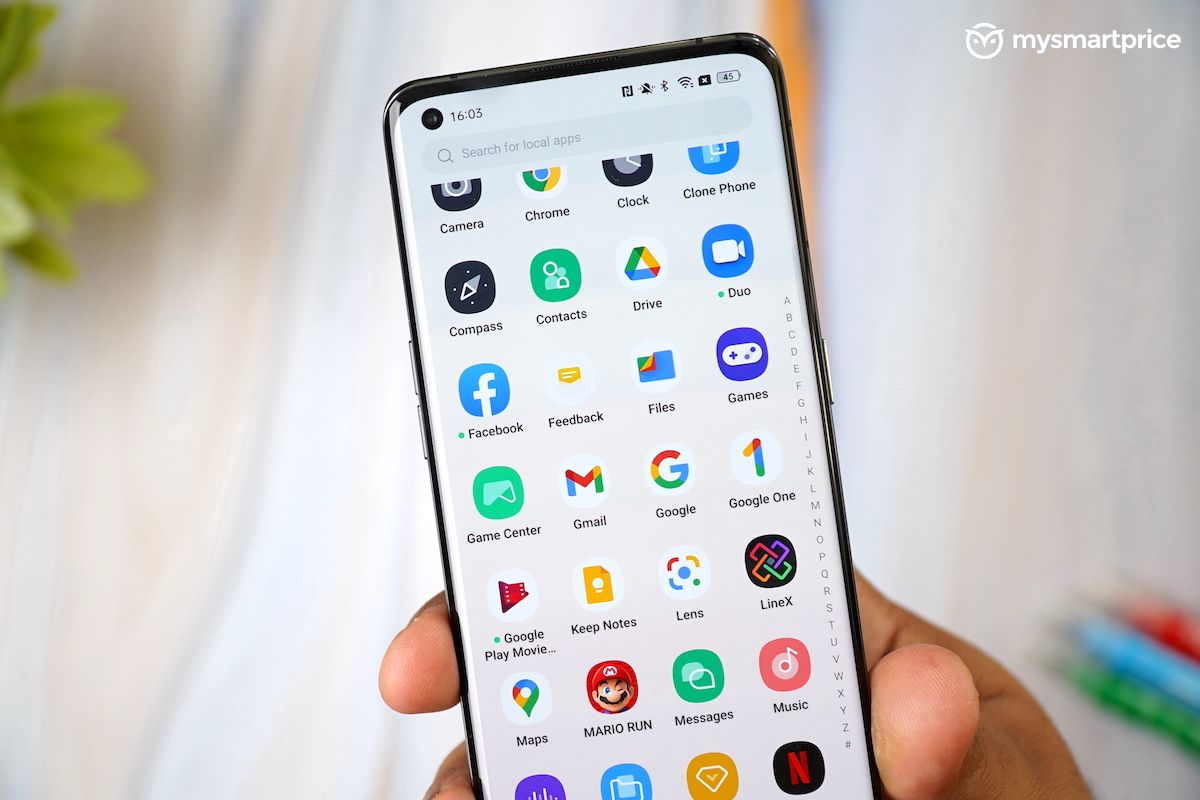 OPPO has improved how the icons look in ColorOS 12. They have more details to them with added light and shadows, to make them look more life-like. Due to ColorOS and OxygenOS merger, you will also see a lot of OxygenOS elements in ColorOS 12.
Also Read: Realme UI 3.0 Update Tracker: Expected India Release Date, Top Features, List of Compatible Mobile Phones
Screen Translate in the Smart Sidebar
The smart sidebar in Color OS is getting a revamp as well. It now features new tools such as a three-finger screenshot option, Screen Translate and Background Stream.  The new Screen Translate feature allows you to translate all the text on screen once you use it from the sidebar. The new Background Stream tool on the Sidebar enables you to run a video in the background, even when the screen is locked.
Also Read: Samsung One UI 4.0 Update Tracker: Release Date, Top Features, List of Compatible Galaxy Smartphones and Tablets
Cross-Screen Connection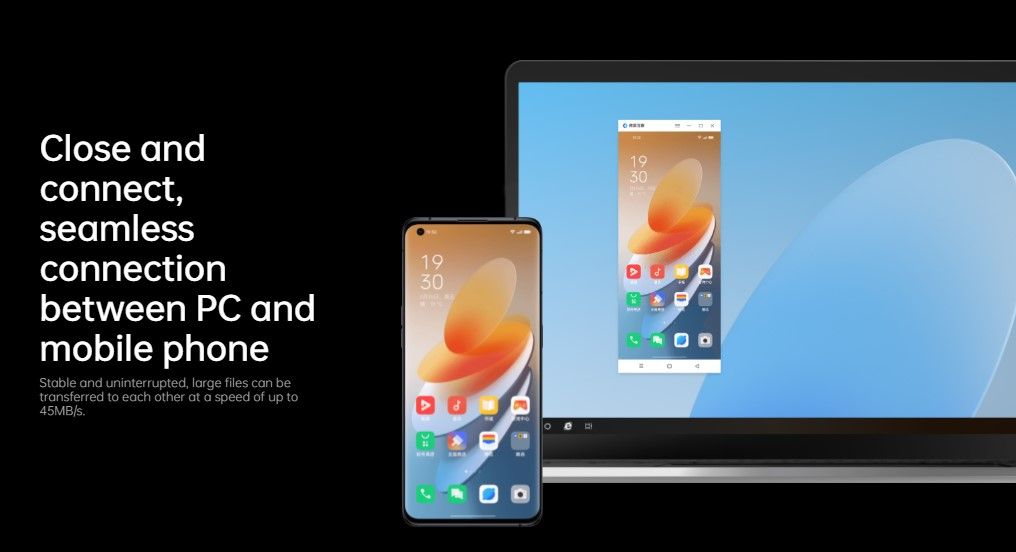 Cross-screen connection is probably the biggest feature of ColorOS 12. It enables you to use your phone from your PC,  and share files at blazing speeds. This feature can also be used to edit documents on PCs that are stored on your OPPO phone. OPPO says the feature will work with most Windows 10 devices. 
ColorOS 12 Privacy features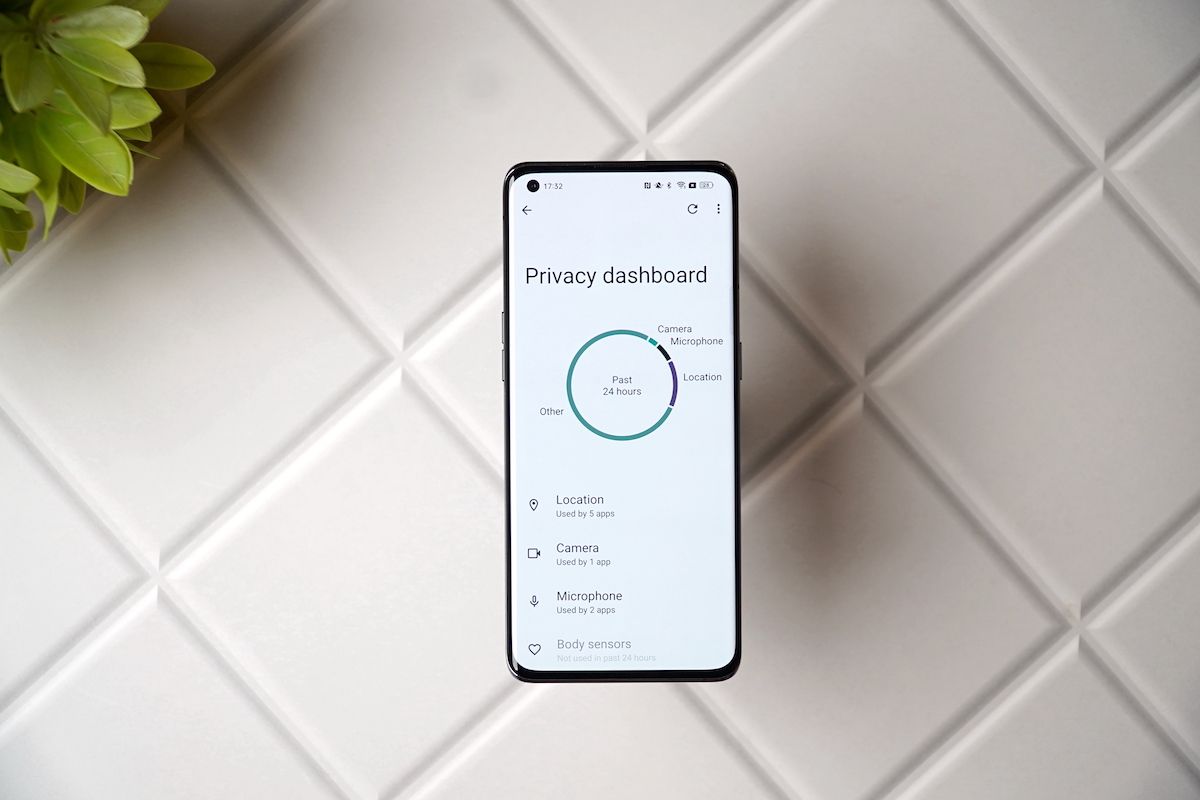 The new Color OS upgrade will naturally feature Android 12 privacy features. For instance, you will see privacy indicators on the status bar if an app is using sensitive permissions including the camera, microphone and location. 
You can also send an approximate location to the app, rather than sending your precise location. Other than that, there is a privacy dashboard that keeps track of permissions used by apps. When sharing photos or videos, you will now have the ability to remove private information such as data, location, etc. The anti-peeping notification system is also improved in ColorOS 12. In this, the phone automatically detects if the owner is viewing the notification content. If not, the content is not visible.
Wallpaper-based Theming System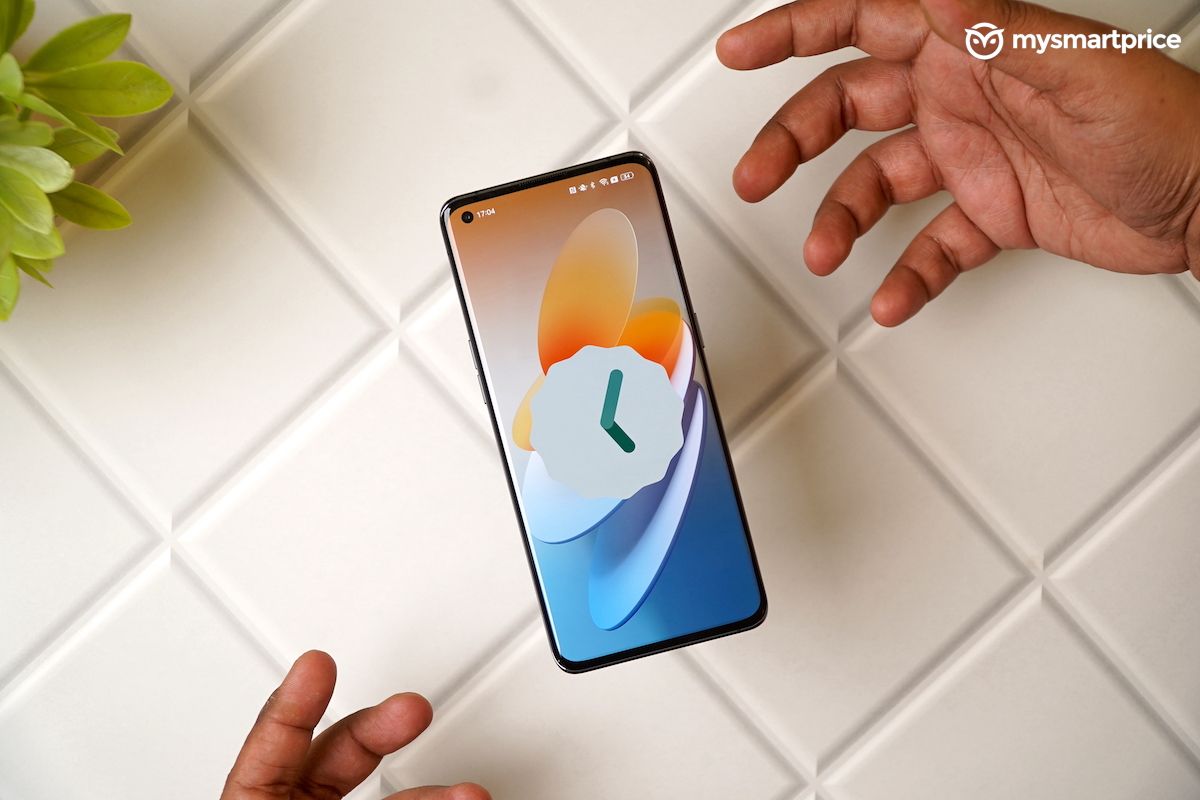 The wallpaper based theming is one of the biggest features of Android 12, and it is coming in ColorOS 12. With this feature, the color of the settings and other menus changes based on the color of the wallpaper. In the new update, OPPO will automatically pick the wallpaper color using the algorithm.
Improved Battery Optimization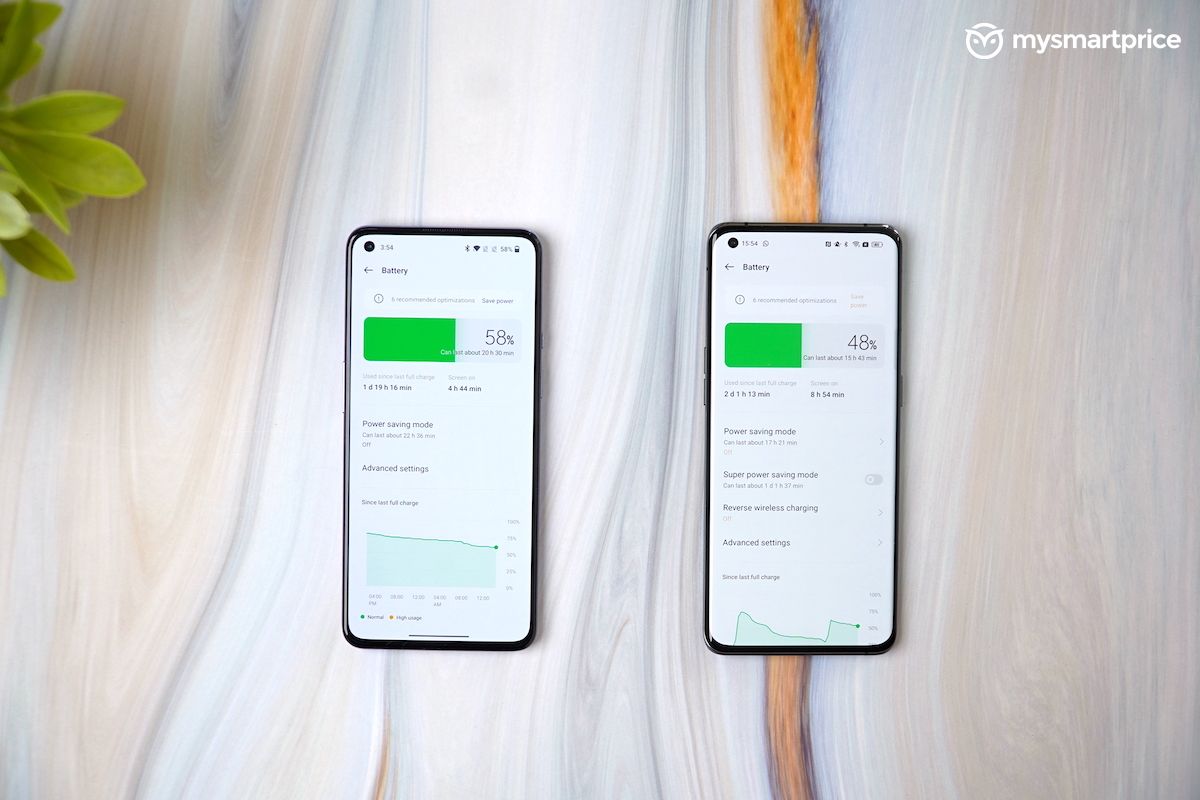 The battery dashboard has been revamped and gives a detailed view of how much power has been consumed. On top of that, there are more power saving options such as turning off edge lighting, turning off background activity, preventing notifications from waking up etc.
ColorOS 12 Supported Devices
Starting October 11, OPPO will begin the roll-out Android 12-based ColorOS 12. The beta update will first arrive on OPPO Find X3 Pro 5G and on other devices starting from November. Below is Oppo's entire schedule for the release of ColorOS 12 globally – 
Also Read: MIUI 13 Update Tracker: India Release Date, Top Features, List of Compatible Xiaomi Mi, Redmi and POCO Mobiles
October 11th 2021
OPPO Find X3 Pro 5G
November 2021
OPPO Find X2 

OPPO Find X2 Pro 

OPPO Find X2 Pro Automobile Lamborghini Edition

OPPO Reno6 Pro 5G 

OPPO Reno6 Pro Diwali Edition

OPPO Reno6 5G 
December 2021
OPPO Reno6
OPPO Reno5 Pro 5G
OPPO Reno5 Pro
OPPO Reno5
OPPO Reno5 Marvel Edition
OPPO Reno6 Z 5G
OPPO F19 Pro+
OPPO A74 5G
OPPO A73 5G
2022 First Half
OPPO Find X3 Lite 5G
OPPO Find X3 Neo 5G
OPPO Find X2 Neo
OPPO Find X2 Lite
OPPO Reno1Ox Zoom
OPPO Reno5 5G
OPPO Reno5 F
OPPO Reno5 Lite
OPPO Reno5 Z 5G
OPPO Reno4 Pro 5G
OPPO Reno4 5G
OPPO Reno4 F
OPPO Reno4 Lite
OPPO Reno4 Z 5G
OPPO Reno4 Pro
OPPO Reno4
OPPO Reno4 Mo Salah Edition
OPPO Reno3 Pro 5G
OPPO Reno3 Pro
OPPO Reno3
OPPO Reno5 A
OPPO F19 Pro
OPPO F17 Pro
OPPO A94 5G
OPPO A94, A93
OPPO A54 54
OPPO A53s 5G
2022 Second Half
OPPO F19

OPPO F19s

OPPO F17

OPPO A74
OPPO A73

OPPO A53

OPPO A53s

OPPO A16s
How to Install ColorOS 12 Beta
📢 The #ColorOS12 upgrade roll-out timeline is here!
📝 Discover how to apply for the beta version 👇 👇 👇 pic.twitter.com/ml8cHWhW8a

— ColorOS (@colorosglobal) October 11, 2021
If you want to be one of the first ones to get the Android 12-based ColorOS 12, here is what you need to do –
On your ColorOS 12 supported device, go to Settings.
Tap on Software update.
Tap on the cog-wheel icon at the top.
Tap on the trial version and select the beta version.
Fill in your details and tap on Submit.
You will now find the ColorOS 12 update in the Software update section.
OPPO ColorOS 12 News
ColorOS 12 Based on Android 12 Will Launch Globally On October 11th (October 7th, 2021)
In a tweet, Oppo confirmed that it will keep the global launch of Android 12-based ColorOS 12 on October 11th, Monday at 9AM (GMT)/ 5PM(GMT+8)/2:30PM IST. This comes only a month after ColorOS 12 was first revealed in China. The company will hold a virtual event that can be live streamed on YouTube.
Along with revealing new features, the company will likely announce the roll-out schedule of ColorOS 12. The Oppo Find X3 series might be the first one to receive the update, as Oppo has already begun ColorOS 12 beta testing for device owners in Malaysia and Indonesia.
OPPO Might Introduce New Features for ColorOS 12 during OPPO Developer Conference (ODC) 2021 (September 26, 2021)
OPPO has confirmed that it will be holding its annual developer conference in October. The company has revealed that the OPPO Developer Conference (ODC) 2021 will be held on October 27th. During the conference, one might expect the brand to talk about its latest ColorOS 12 update and it is possible that it might add some new features to it as well. The brand might also reveal a roadmap for the rollout of ColorOS 12 at the global level and more.
Thanks for reading till the end of this article. For more such informative and exclusive tech content, like our Facebook page