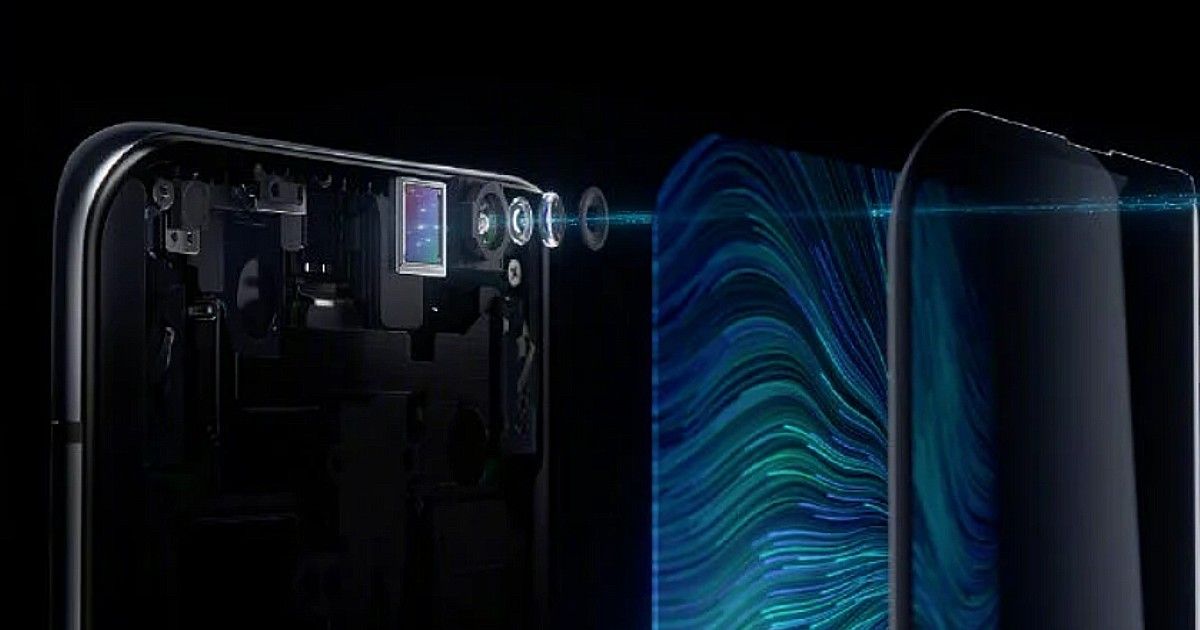 Oppo is seemingly ready to unveil its next generation under display camera technology. According to reports, Oppo will unveil its new front camera and display technology for smartphones in China on Wednesday, August 4. The new tech is expected to employ what's being touted as Perspective Panoramic Screen — which will apparently use custom display and sensor technologies, along with software enhancements, to improve the quality of imaging that can be made possible here.
Not a lot is yet known about what the Perspective Panoramic Screen technology would entail, but based on the teasers shared online by Oppo in China, it appears to feature an undefined material that would lie between the glass of the display, and the front facing image sensor itself. So far, it remains unclear as to exactly what might this middle layer be, and how might it improve the optical clarity of the front camera.
Tipster Mukul Sharma has further corroborated the information here in India, posting an image of an unknown Oppo phone that does not appear to feature any drill hole slot or a drop notch to accommodate the front camera on the display, or any pop-out slot on its edges. The device that would feature this technology so far remains under wraps, and is likely to be unveiled tomorrow.
According to reports, the new Oppo under display front camera technology would also use custom algorithms that offer different adjustments of white balance and HDR mode to ensure that colours continue to look authentic. It is also tipped to feature AI defogging, which may be yet another essential aspect in enhancing the overall clarity of the image — this time by a software algorithm. All details about the new tech are expected to be published soon — by tomorrow, to be exact.
Oppo is one of the multiple Android OEMs working on bringing under-display front camera technologies to life. Xiaomi is also believed to be working on the next generation Mi Mix smartphone with an under display front camera, and it will be interesting to see if this does finally spell the death of notches of various kinds on the display for a truly uninterrupted viewing experience. For now, Oppo's tech unveiling will likely be reserved to its home market in China for the time being, before making it to global markets including India.