Highlights
OxygenOS 14 is a significant update for on-device security.

It brings more colourful customizations as well.

It is available on all the existing Oneplus devices as well.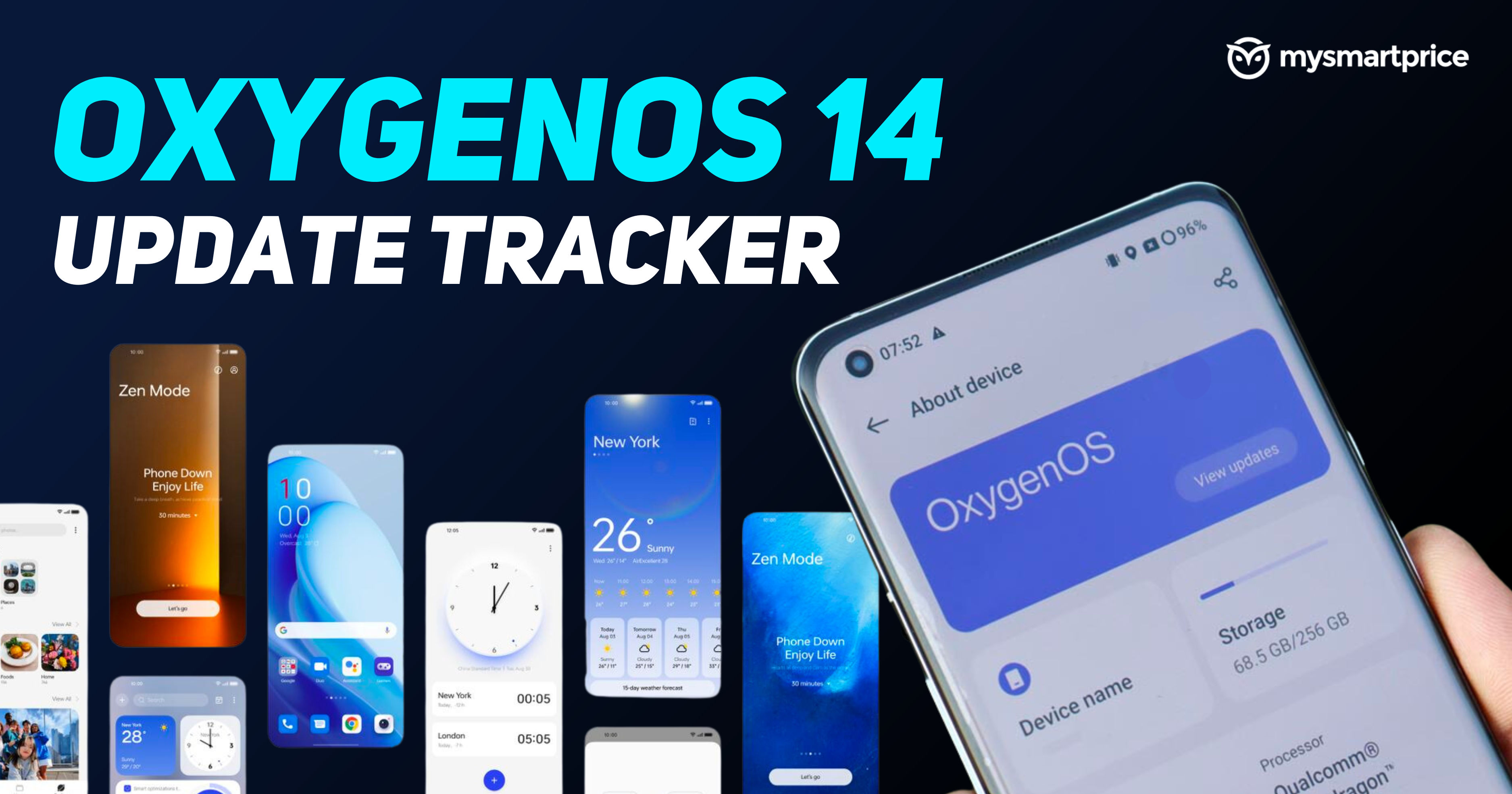 Since Google unveiled Android 14, other OEMs have started preparations to update their custom skins on top of Android 14. One of those OEMs is OnePlus, known for its stable OxygenOS skin on top of Android. OxygenOS is also one operating system that receives regular updates on time. To keep up with that image, OnePlus has already started preparations for the rollout of OxygenOS 14 based on Android 14. 
If you are a OnePlus device user wondering when you will get the OxygenOS 14 update and what features it will bring for your OnePlus devices, look no further. Here's everything we can expect in OxygenOS 14 update.
OxygenOS 14 Update Release Date
If we look at the previous records of OnePlus, they have consistently released OxygenOS updates alongside their next-gen flagship series. This time, it won't be any different OnePlus is expected to launch its Android 14-based OxygenOS 14 in August with its flagship OnePlus 12 series.
Now that we know the speculated launch date of OxygenOS 14 let's look at what we can expect in the upcoming Android 14-based stable update. 
OxygenOS 14 Top Features
Here are some significant ones that will be there in OxygenOS 14. 
Fast Pair
Fast pair was the feature introduced by Google back with the release of Android 6, and since then, it has been improving a lot. In the beginning, the Fast Pair feature was only available for the Pixel devices, and it has also been rolling out for other Android OEMs. OnePlus adopted Fast Pair back with Android 10 and is said to improve the functionality further with the implementation of Android 14-based OxygenOS 14.
In the OxygenOS 14 OnePlus is expanding the supported device lists and also allowing more third-party devices to be able to pair using the Fast Pair feature in OnePlus devices as well.   
Improved Colour Palette
Since the introduction of the monet colour engine, all the OEMs have been adopting and implementing it one way or another in their devices, and it has come a long way. In Android 14, Google improved it further and introduced more accurate colours extracted from wallpapers with more palette options. OxygenOS 14 will also adapt to this new, improved colour palette and bring more monet-based theming in their UI in system apps and icons.
Emoji Wallpapers
Google introduces a brand new Emoji Wallpaper feature in Android 14. With this feature, users can choose their favourite emoji or combination of emojis and create wallpaper based on that selection with a colour palette.
It was a welcome feature from Google, and users appreciated it wholeheartedly seeing the response of the users OnePlus is also working on something similar for their OxygenOS 14 update, where users will be able to generate the wallpaper based on their favourite icon, emoji, or image.
Advance memory protection
Advanced memory protection adds a security layer that helps them to stay protected against malicious activity and harmful threats. It protects users from dangerous apps and activities that can risk their privacy and device and make their data vulnerable. This feature is said to work behind the curtains in OxygenOS 14. 
Installation Protection
With Android 14, Google has turned off installing apps targeted toward API level 28. That means any app built for Android 8.1 or lower version will not work on devices with Android 14 or OxygenOS 14. It works as an added layer of protection and protects users from insecure apps that haven't been updated for a long. 
Predictive Back Gesture
The predictive back gesture is another feature improved with Android 14 and is adopted in OxygenOS 14. It allows you to see what to expect with every back motion. You will know where you are headed whenever you swipe back or tap back. In Android 13, you could only see if you were going on the home screen or another app, but with Android 14, you can see all the back gesture predictions.
OxygenOS 14 for iPhones: List of Compatible Devices
Now that we know what to expect in the upcoming OxygenOS 14 update, let's see the list of eligible OnePlus devices that will receive the Android 14-based OxygenOS 14 update. 
OnePlus 11

OnePlus 11R

OnePlus 10 Pro

OnePlus 10T

OnePlus 10R/5G

OnePlus 9

OnePlus 9 Pro

OnePlus 9R

OnePlus 9RT

OnePlus Nord 2T

OnePlus Nord CE 2 Lite

OnePlus Nord 3

OnePlus Nord CE 3 Lite
How to Install OxygenOS 14 Beta on Compatible Devices?
To install the OxygenOS beta on your OnePlus devices, first, you must apply to enrol in the Beta testing program, and then you will receive the beta software update.
Go to the "Settings" app on your eligible OnePlus device

To of Software update 

Tap on the Three Dots icon on the top right

Select beta program

Check if you have lists of beta software 

If you have, tap on one and fill in your information

Wait for some time. Once you get accepted, you will get a notification

Restart your device and check for software update

Download and install the Beta OxygenOS update
OxygenOS 14 Latest News
Android 14 Beta Programme for OnePlus 11 Goes Live
OnePlus has announced that the first Android 14 beta update is now available for OnePlus 11 smartphone. The company says that the update is best suited for developers and other advanced users.