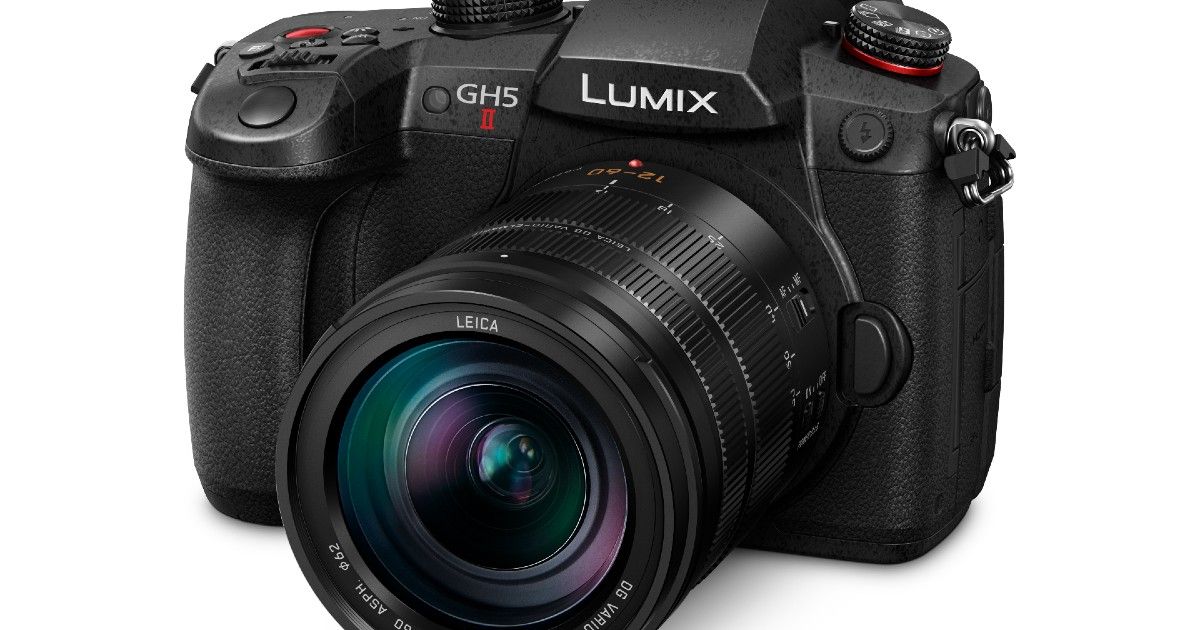 Panasonic, yesterday, introduced a new digital mirrorless camera — the Lumix GH5M2 — in India. The new Lumix GH5M2 is aimed at videographers and supports 4K video recording. It has the ability to record C4K or 4K 4:2:0 videos at 60 fps frame rates at bitrates of 10 bits per second. It also has a 20.3 megapixel sensor and a body-image stabiliser, along with Bluetooth and WiFi connectivity options. The Lumix GH5M2 will be sold through Panasonic India's brand stores in India, and will likely also be available through online channels in the country.
Panasonic Lumix GH5M2 specs and features
As mentioned before, the Panasonic Lumix GH5M2 has a 20.3 megapixel Digital Live MOS sensor inside, which has anti-reflective coating on top. The coating is meant to minimise flaring and ghosting effects in photos.
The Lumix GH5M2 also has a built-in image signal processor with Panasonic's own Venus Engine, which the company claims can enable 10 bit video recording. It also allows simultaneous 4:2:2 HDMI output and uses deep learning technology, which will be used to detect subjects in photos, including fast-moving animals, birds and humans.
The Panasonic Lumix GH5M2 is essentially an upgrade to the Lumix GH5, and the company says it will have twice the recognition cycle for face and eye detection as compared to its predecessor. It has a 0.6 stop slower shutter speed and includes body IS, which will help improve handheld shooting and stabilise shots.
Further, the camera will also support wireless live streaming to a screen, but you can also use the HDMI out to show videos on a TV etc. Livestreams will have full-HD resolution as 60fps using the H.264 codec and in the RTMP/RTMPS protocol. It also has a 3-inch LCD monitor built in with 3:2 aspect ratio and 1840k dot resolution.
Panasonic Lumix GH5M2 price
The Panasonic Lumix GH5M2 is priced at Rs. 1,69,990 in India for the body only. It will cost Rs. 2,14,990 for the L-Kit version. The prices seem quite compatible to the $1699.99 price tag for the camera in the US. The H-ES12060 lens kit is priced at $2299.99 in the US, which amounts to approximately Rs. 1,72,000.