Highlights
Rainbow Six Siege Operation Deep Freeze is the final season of Year Eight.
The new season is set to introduce a new defender

Tubarão along with a new map Liar and a couple of new training modes.

The new season will be launched on November 28, 2023.
Rainbow Six Siege announced its final season for the eighth year, which is bringing in a new operator, map, playlist changes, and a lot more. Titled Operation Deep Freeze, the final season of Year 8 has plenty of changes for its players. The major highlight of Rainbow Six Siege Year 8 Season 4 is the new operator named, Tubarão. A new map is also being introduced alongside other changes.
With the new season comes the end of a loved game mode, and an AI playlist replaces it. Versus AI is a new feature introduced by Ubisoft Montreal. Players can enter games occupied by bots, which the development team is creating to replicate authentic player behaviour. Those who want to study maps can enter Map Training, which allows players to thoroughly examine maps and refine their strategies for improving gameplay in Ranked Play and beyond.
Here is a breakdown of everything Ubisoft is introducing with R6S Year 8 Season 4: Operation Deep Freeze.
Operation Deep Freeze: Everything You Need to Know
New Operator: Intro, Weapons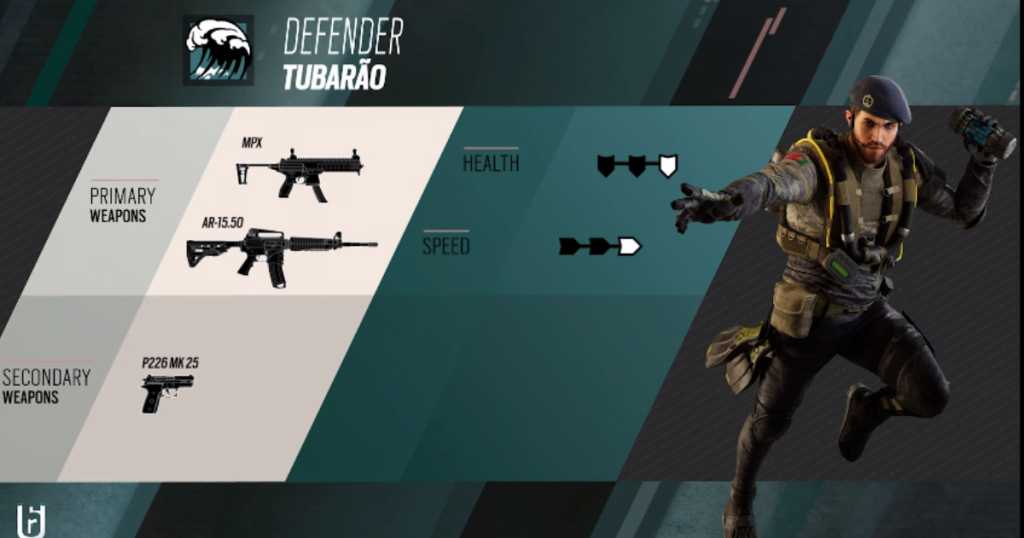 Speaking of the new operator, Tubarão hails from Ponta Delgada in Portugal. He is a member of the Wolf Guard, which includes Doc, Rook, Thunderbird, Twitch, and others.
The Zoto Canister, his primary gadget, is a throwable item that sticks to surfaces, produces a freezing gas, disables gadgets, reveals footprints, and slows down attacks. As a result, Tubarao may be a great operator when paired with other defenders like Bandit and Pulse.
In Rainbow 6 Y8S4, Tubarao will be a 2 Health 2 Speed defender. Here's what Tubarão's arsenal looks like in Operation Heavy Mettle:
Primary Weapons: AR-15.50 (DMR), MPX (SMG)

Secondary Weapons: P226 MK 25 (Pistol)(

Primary Gadget: Zoto Canister (a total of four)

Secondary Gadgets: Nitro Cell, Proximity Alarm
He's similar to carrying Mute's signal jammer at your fingertips, only that it can be launched from afar, begins jamming gadgets immediately, and can stop breaching devices that have already begun detonating.
New Map: Liar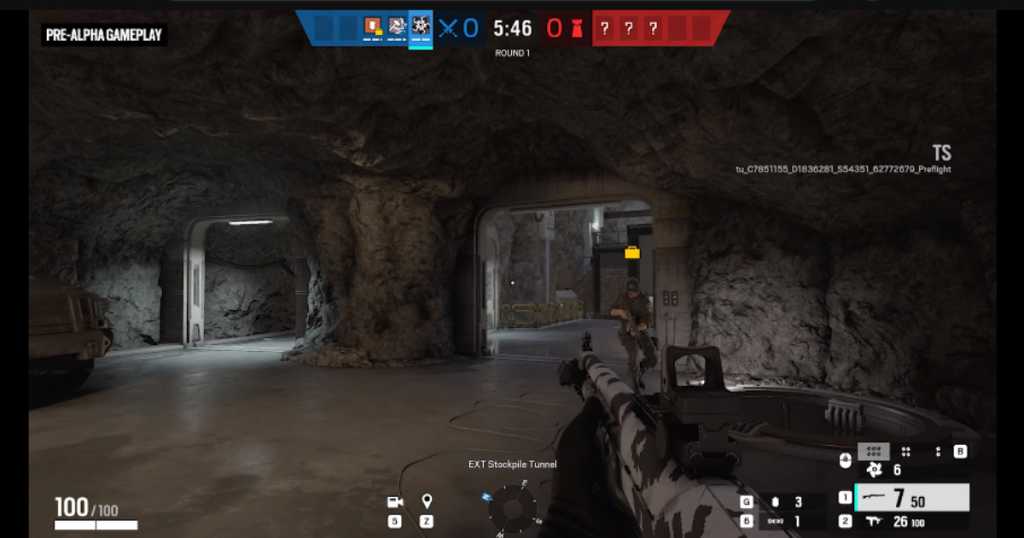 The new map introduced by Operation Deep Freeze is Lair, which is a hidden headquarters in the centre of a massive cave! It includes many access points for Attackers as well as four bomb locations.
Defenders may struggle to defend this map without suitable strategy, since they may be shot down from a variety of angles. In any case, it will be intriguing to see how effective Lair is in the competitive R6 environment.
The new season will also introduce Map Run training mode, which helps players to learn the names and locations of key rooms through the maps of Rainbow Six Siege.
Street Fighter 6 Bundles
Get ready to boot up and hit the streets with two bundles featuring characters from Street Fighter™ 6: Ying as Chun-Li and Grim as Ryu! #R6SxSF6 #StreetFighter pic.twitter.com/d3XFehsvQZ

— Rainbow Six Siege (@Rainbow6Game) November 12, 2023
Ubisoft has recently unveiled and released Street Fighter 6 outfits for Ryu and Chun-Li in Rainbow Six Siege. Operator Grim gets suited up as Ryu in his SF6 uniform, while Ying dresses up in Chun-Li's latest design and weapon skins. Both bundles are priced at 1,944 R6 Credits each.
Grim's Ryu bundle consists of the Wandering Fighter Headgear, Wandering Fighter Uniform, Furikazan 552 Commando Weapon Skin, Wandering Fighter Operator Portrait, Genbu Temple Card Background, and Ryu Street Tag Charm.
On the other hand, Ying's Chun-Li Bundle, contains the Spring Beauty Headgear, Spring Beauty Uniform, Hyakuretsuyaku T-95 LSW Weapon Skin, Spring Beauty Operator Portrait, Tain Hong Yuan Card Background, and the Chun-Li Street Tag Charm.
Defender AI playlist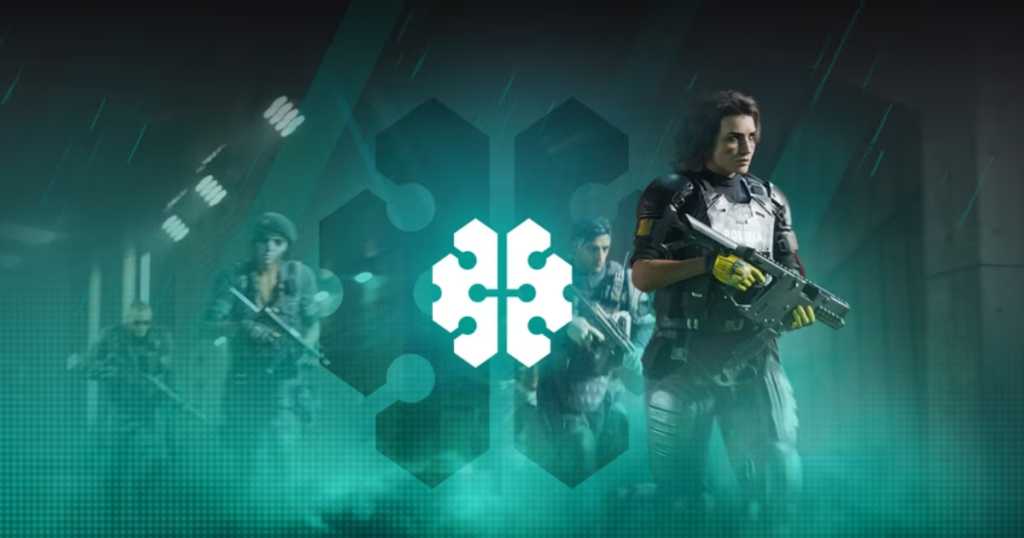 A new Defender AI playlist will debut with Operation Deep Freeze, replacing Terrorist Hunt, colloquially known as 'THunt'. This playlist gives you the option to either go solo or find four more teammates against a stack of five AI bots. The scenarios mimic casual matches.
Frag Grenade rework
Another update to Operation Deep Freeze will impact how players employ one of the game's deadliest generic gadgets: frag grenades. You can no longer cook these grenades after Y8S4. That is, the days of yellow pinging a point beneath a defender's floor and getting an easy frag are long gone. This was done to keep these gadgets from being as strong as a major utility.
Frags will have a normal fuse timer that starts when the player throws them and ends when the frag strikes a surface, which is around one second. As part of this update, Blackbeard, IQ, Lion, Osa, and Sens will now have access to frags, giving them twice as many Operators.
Marketplace beta
[LIVE] ❄️ Tune-in to the Operation DEEP FREEZE Reveal, now on https://t.co/27TuUcX0n1 or https://t.co/Kj5PVeYFlS!

Discover:
🇵🇹 New Operator
🏗️ New Map Lair
🕹️ New Versus AI Playlist
🎮 and more surprises! pic.twitter.com/rk7gum97ma

— Rainbow Six Siege (@Rainbow6Game) November 12, 2023
Rainbow Six Siege Marketplace is an innovative concept in which you can trade things with the community using in-game Credits. This is a place where you will be able to buy and sell skins between each other. This Marketplace will be available on a browser through PC or mobile.
Remember that Credits are the game's premium currency, as opposed to Renown, which you acquire by playing matches. This will feature various cosmetics, headgear, and much more. The Marketplace will be launched in Y8S4, with a complete release in Year 9. To gain access to the Marketplace beta, you must first register on Ubisoft's official website.
Operation Deep Freeze Release Date
Rainbow Six Siege Operation Deep Freeze is set to roll out on November 28, 2023.
The current season, Operation Heavy Mettle, concludes on November 27, and the new season begins on Tuesday. Operation Deep Freeze is Rainbow 6's fourth and final season before Year 9 content takes control.
The Deep Freeze also improved the navigation in battle pass. An interactive navigation map is used by players to easily view the battle pass content.
---