Highlights
The Operation Dread Factor of Rainbow Six Siege (Year 8 Season 2 update) will release on May 30.
Fenrir is a Swedish Operator that will be joining the Rainbow Six Siege defence team as part of the Redhammer group, led by Thermite.
Consulate Map reworked and Frost rework has been pushed to next season.
Ubisoft is all set to roll out a new season for Rainbow Six Siege with Year 8 Season 2. Titled Operation Dread Factor is bound to bring in a new Swedish Operator named Fenrir, who is predicted to be an effective trap Defender as Dread Factor progresses. However, Ubisoft has indicated that its arsenal is highly powerful and can compete with trappers such as Lesion and Thorn.
Apart from a new operator, the operation Dread Factor will include a new Consulate map rework, and a bunch of other tweaks to Siege. Let us know more about the new content coming to Rainbow Six Siege with Year 8 Season 2.
Also Read: GTA 6 Release Date Tipped to be May 17: Here's What We Know About the Game So Far
Rainbow Six Siege Operation Dread Factor Year 8 Season 2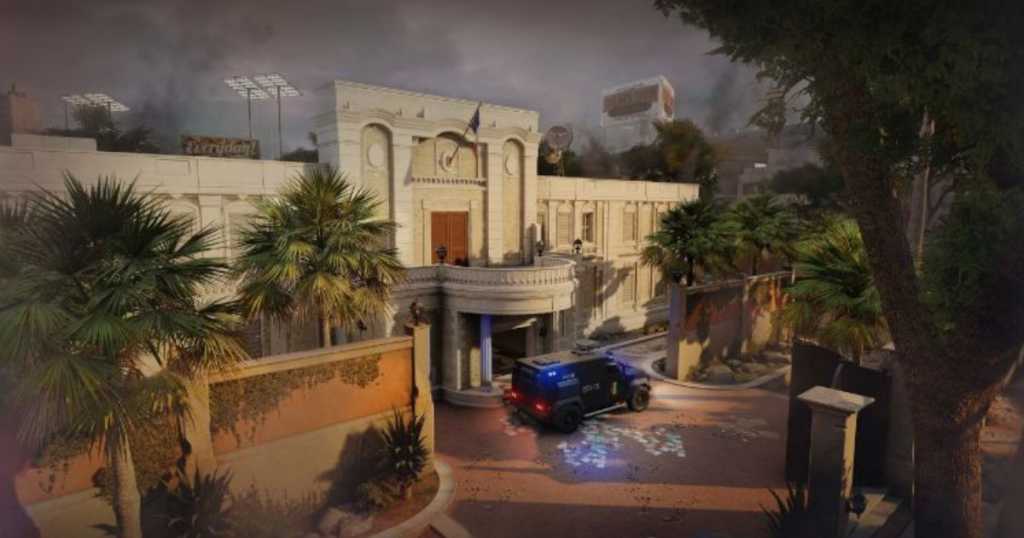 Ubisoft has revealed some of Fenrir's backstory, stating that he is a scientist and a skilled soldier. This offers him a tactical advantage in warfare. His loadout consists of an MP7 submachine gun or an SASG-12 shotgun as his primary weapon, a Bailiff 410 revolver as a secondary, and either a bulletproof camera or barbed wire.
His F-NATT Mines are extraordinarily strong trap mines that have the ability to blind and short-sight the captive adversary. Fenrir will be able to place five of these mines in desirable locations around the map. He may, however, only deploy three mines every round.
Bullets can destroy an F-NATT after it is deployed. Attackers will have to employ explosives to take out their primary device otherwise. As a result, it is a well-balanced utility that is rather straightforward to neutralise in Rainbow Six Siege. Fenrir can also observe where the deployed mines are in a round. This offers him an edge because the information is a valuable asset to have at his disposal.
Consulate Map Rework – The Consulate map rework entirely rebuilds the experience for players, modifying all levels and locations to make it more balanced, complicated, and rewarding to play. The adjustments to Attacker spawns are designed to reduce annoyance and promote safety by making it easier for Attackers to go from the spawn place to the building. The redesigned Consulate map adds variation to each battle, inspiring players to come up with new strategies and perfect their approach.
Shooting Range update: In Y8S2, Aiming Lane is added. This new lane helps you to master any weapon through customised training that includes a variety of target forms, movement speeds, distances, and other factors. A breakable wall will also be included in the title update, allowing users to evaluate the destruction damage of various weapons.
New Gadget "Observation Blocker" – The Observation Blocker can be found in Y8S2 Operation Dread Factor. This intelligence denial device creates a digital barrier that prevents opponent drones and Observation Tools from seeing Operators and equipment on the other side. Operators will not be able to see this barrier since it is only viewable from a drone or an Observation Tool.
To know more about the new content dropping in the Year 8 Season 2 update, check out the official blogpost of Ubisoft, linked here.
Also Read: Ubisoft Rolls Out Rainbow Six Siege Year 8 Season 1 Patch Update – Operation Commanding Force