Highlights
RedMagic 8S Pro's massive 24GB RAM is actual RAM, not virtual RAM.
OnePlus and Realme are working on 24GB RAM smartphones as well.
The RedMagic 8S Pro will also have an overclocked Snapdragon 8 Gen 2 processor.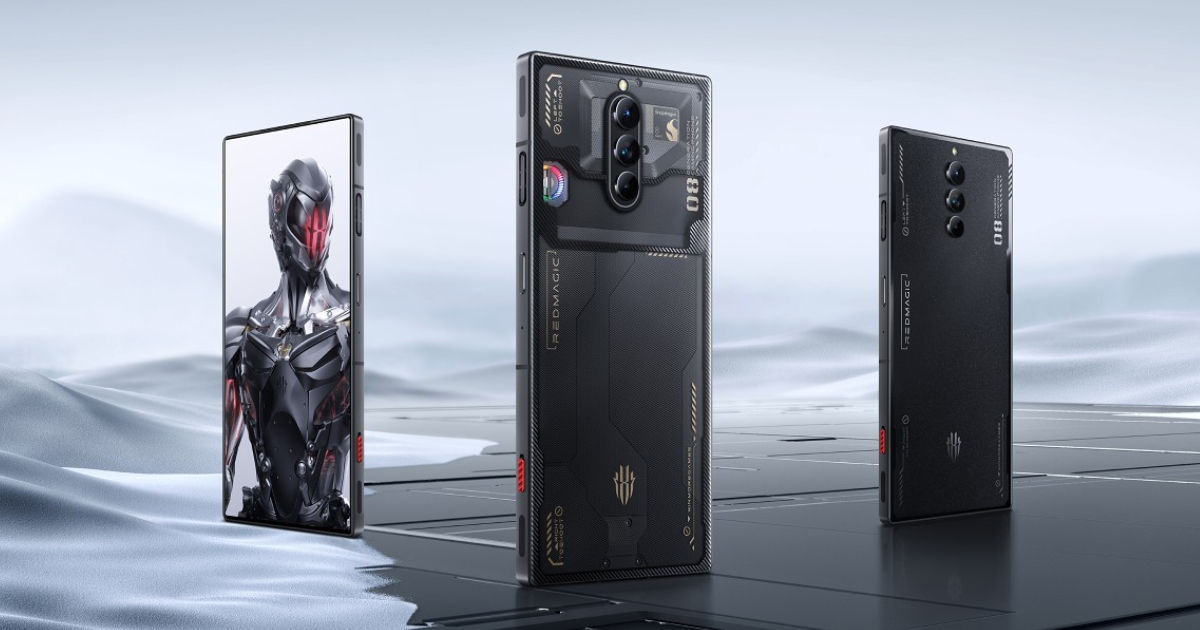 We have seen Android brands fight with each other over who can pack smartphones with the most insane numbers on the spec sheet. This is the reason we have phones with 200MP cameras and 210W fast charging speeds. The brands are now preparing to take existing crazy RAM numbers a notch above in the coming days. Nubia's RedMagic is set to announce a new smartphone next week that will bring an insane 24GB RAM capacity.
RedMagic 8S Pro Coming with Massive 24GB RAM
Nubia has confirmed on its official Weibo account that the upcoming RedMagic 8S Pro will feature an insane 24GB RAM capacity. If you are thinking this is because of the virtual RAM feature, we would like to make your jaw drop by mentioning that all 24GB RAM will be actual physical RAM.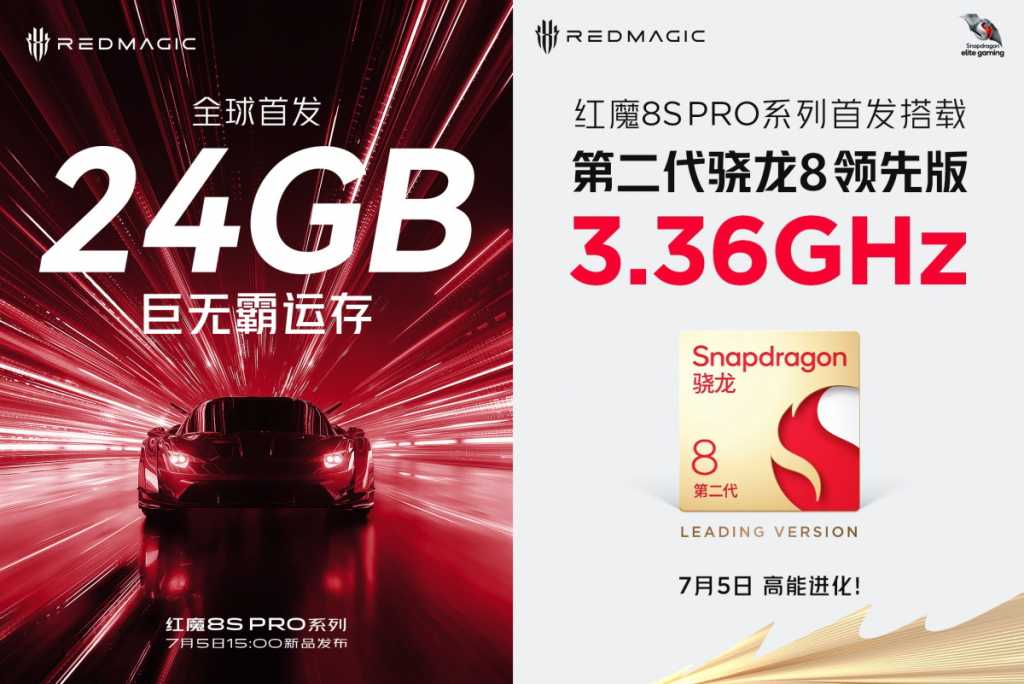 There is no doubt that such massive RAM will surely boost the multi-tasking, gaming, and heavy editing experience on smartphones but one can argue that it will just be overkill for the majority of the users. This is a discussion we can keep having but brands are certainly interested in making headlines and attracting customers with such massive numbers.
OnePlus and Realme are other brands reported to be working on 24GB RAM smartphones. The OnePlus Ace 2 Pro is tipped to launch next month and comes with a mammoth RAM capacity. As far as the Realme 24GB RAM smartphone is concerned, no other details about it have surfaced yet but it is also expected to arrive sooner than later. This is not surprising as both OnePlus and Realme are owned by the same parent company.
RedMagic 8S Pro Specifications and Launch Date
Nubia has further confirmed RedMagic 8S Pro will be powered by an overclocked version of the Qualcomm Snapdragon 8 Gen 2 processor. This variant will have a 3.36GHz clock speed as compared to 3.19GHz on the standard model. It is referred to as the Snapdragon 8 Gen 2 Leading Version in the teaser post.
Even Adreno 740 GPU clock speed is expected to receive a boost from 680MHz to 719MHz. The RedMagic 8S Pro launch is set for July 5th at an event that will take place in China. It is also expected to announce a new gaming tablet at the same event.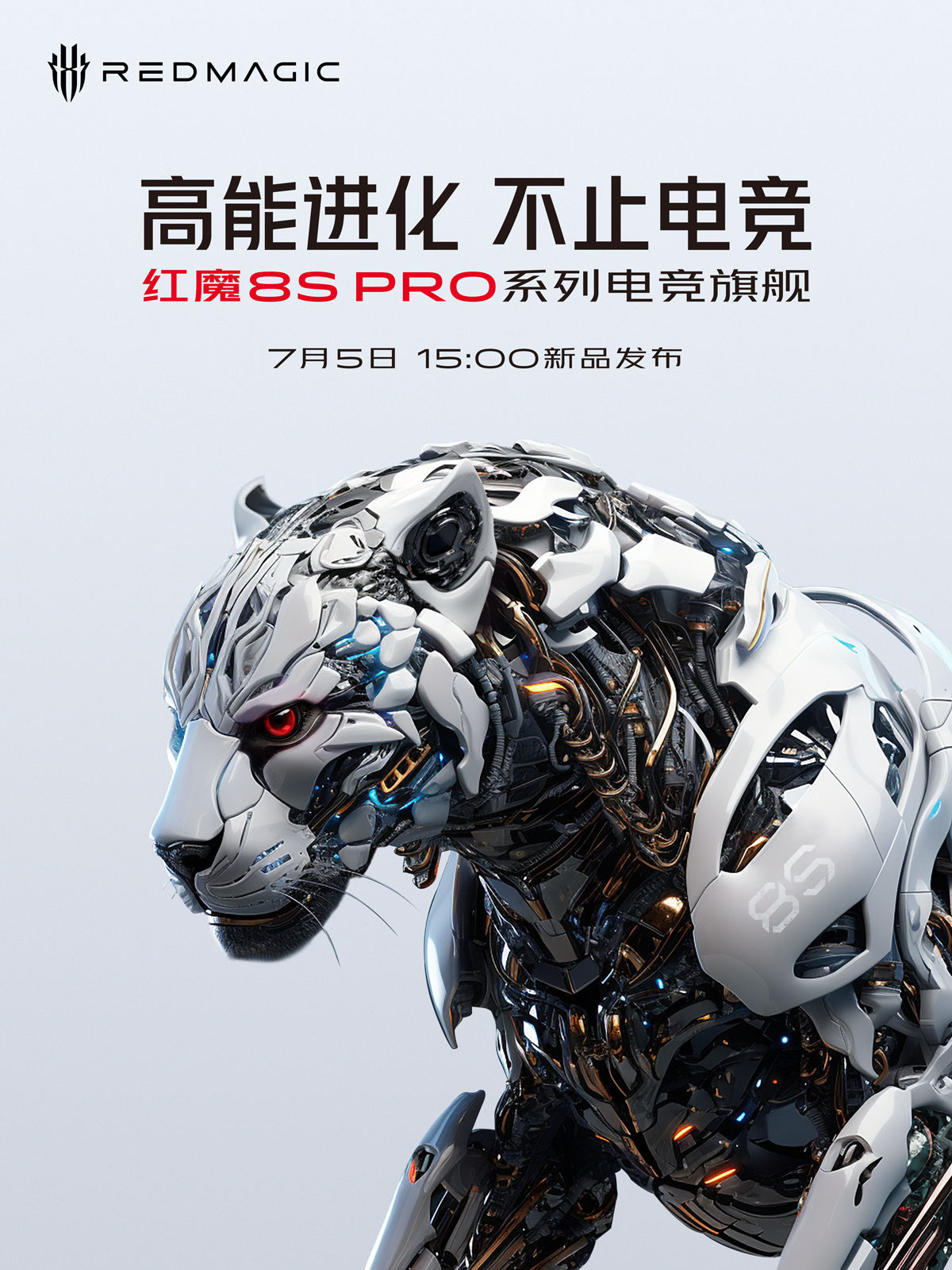 The rest of RedMagic 8S Pro specifications are expected to stay the same as the RedMagic 8 Pro that debuted globally earlier this year. It means we will likely see a 6.8-inch Full HD+ OLED display, 120Hz refresh rate, 50MP triple rear camera setup, 16MP under-display front camera, 6000mAh battery, and 80W fast charging.